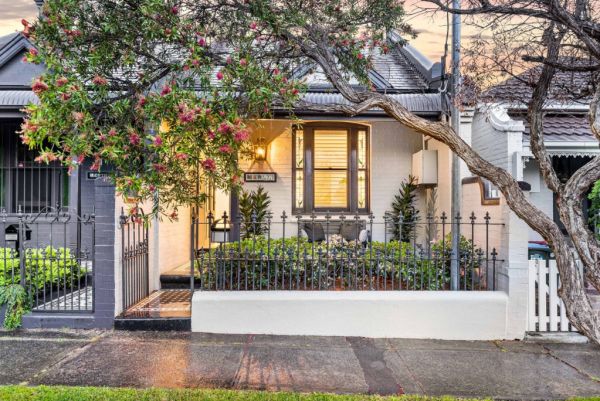 Home loan crackdown likely to prompt slower house price growth, not price falls yet: economists
House prices are unlikely to fall next year even if it becomes harder to get a large home loan, with values instead set to keep rising at a modest pace, economists warn.
A clampdown on home lending is likely in the coming months after Treasurer Josh Frydenberg backed limits on home buyers taking on more than six times their income in debt.
Other measures that could be in focus include reducing the number of borrowers who have only a small deposit, and checking borrowers can repay loans if interest rates rose even higher.
The Reserve Bank on Tuesday noted the rapid growth in credit, warning it was "important that lending standards are maintained and that loan serviceability buffers are appropriate".
After soaring growth in property values over the past year, up more than 20 per cent nationally on CoreLogic data, economists expect smaller price rises next year due to tighter lending and affordability constraints.
Home finance spring clean
Ever heard of loyalty tax? If you have been with the same lender, energy provider, or telco for a long time – you could be getting a better deal elsewhere.
But there is scant suggestion house prices will fall yet, even though the last time lending standards were tightened in 2017 it was followed by a double-digit percentage drop in prices.
After a five-year property boom, the Australian Prudential Regulation Authority restricted the share of new loans that could be written interest-only from early 2017.
Economists say the fall in property prices that followed was also influenced by the financial services royal commission the following year and its focus on responsible lending. Nervous bankers began declining loans to borrowers who spent too much on Uber Eats, and in the lead-up to the 2019 federal election, the Labor Party revealed plans to limit negative gearing tax concessions to newly built properties.
This time, the move should be against the backdrop of a recovering economy and any changes are expected to be small initially.
"A lot depends on the degree to which they tighten these measures and how many they use at once," AMP Capital chief economist Shane Oliver said.
"Most people are assuming, at this stage, price growth slows because we're still going to be operating in an environment of very low interest rates and other factors still supporting the market."
A move to limit the share of loans to people with debt levels more than six times their annual income to, for example, 15 per cent of new loans from the current 22 per cent – still a minority – would have a smaller impact on property prices than an aggressive ban on loans of more than six times incomes combined with more stringent serviceability buffers, he said.
He noted that previous lending clampdowns have had mild effects. From late 2014, banks could offer only 10 per cent of their new credit to investors, but property values continued to rise for a period, then fell modestly before accelerating again.
After the 2017 changes to interest-only loans, the property market kept rising slightly until the spring, when it started to fall, and the declines deepened the following year during the royal commission and a court case over responsible lending.
Commonwealth Bank head of Australian economics Gareth Aird said for property prices to fall, the likely trigger would be higher interest rates, which the Reserve Bank in its central scenario does not expect until 2024.
"A potential borrower would be offered a bit less money than they're currently being offered [under a lending clampdown]. That, in itself, doesn't mean the market is going to fall," he said.
"Borrowers will still be offered a little less and that will probably take a bit of heat out of the market."
The moves should come amid a recovering economy, as consumer confidence held up, many stood-down workers expected to return to their old jobs as the vaccine rollout allows workplaces to reopen, and the housing market continued to record high clearance rates through lockdown, he said.
And he noted that regulators were not targeting house prices, only financial stability.
"The bit about prices being high relative to incomes more generally and concerns about first-home buyers and housing affordability, they're more societal-type questions that are an issue for the government," he said.
"Without question, there are some really important and challenging issues that need to be addressed.
"We're seeing an extraordinary rise in property prices compared to incomes. It's definitely the young people who are disadvantaged because of this."
In fact, ANZ senior economist Felicity Emmett warned that moving too far and pushing house prices down could affect the broader economy.
"The last thing the RBA would want is for these curbs on credit growth to be enough to turn house prices negative and for that to flow through into the real economy," she said.
"It's likely, in the first instance, that any measures they announce will be a fairly light touch."
The main concern was if there were another economic shock or interest rates rose. Heavily indebted consumers could cut their spending, she said, especially when wages growth was weak.
Westpac senior economist Matthew Hassan said if changes to lending coincided with another economic shock, prices could fall, but this was quite unlikely.
"The economy looks well-positioned for a vaccine-led reopening of some sort [and] the labour market looks likely to be tight rather than slack next year," he said.
"Our sense is policymakers aren't looking to hammer the market, they're looking for a soft landing."