Rents in regional Australia soar as remote workers move out of cities: Domain Rent Report
Rents in regional Australia have soared by as much as a third in the past year as city dwellers scramble to work remotely from some of the nation's best lifestyle areas – or those closest to resources hubs.
Scenic Victor Harbour, south of Adelaide on the Fleurieu Peninsula, notched up the heftiest rise in rents for houses of 33.3 per cent over 2020, with those in Yass Valley, in NSW's Southern Tablelands, rising 25.4 per cent, and Western Australia's Port Hedland in the Pilbara up 23.5 per cent.
The results, revealed in the latest Domain Rent Report from the December quarter 2020, have stunned many. "The rises have been very big in many regional areas across Australia," Domain senior research analyst Nicola Powell said.
"Those areas are really outperforming the capital cities now and some of them are experiencing huge growth. Some of the resource areas have seen major rental losses in recent years, but over the past year, they've been seeing a clear rebound, while a lot of the best coastal and lifestyle destinations are also seeing rents rise substantially."
The record growth over 2020, while squeezing a lot of local tenants out of the market, has catapulted many of those lifestyle areas to exceptional rent growth over the past five years, too. Rents in Victor Harbour, for instance, have now risen by 55.2 per cent since 2015 to a median $450 a week, and Yass Valley by 51.4 per cent to $530 a week.
"But when you do have people from the capital cities coming into regional Australia, they can have a big impact on the market," Dr Powell said. "They're on higher salaries than most locals and have more disposable incomes, so they can drive rents up – and locals out."   
The other top rent mover for the year, the major resources centre of Port Hedland, however, has only had a 5 per cent rise since 2015, with median rents now $525 a week, compared with $500 back then, reflecting its previous years in the doldrums.
NSW
The Yass Valley, in south-west NSW, has long been a favourite holiday spot, with its historic towns and quality wine producers, but now it's becoming much more. Its major rent hike of a third over 2020 is mostly a result of Canberrans flocking there.
Only an hour's drive away, its December 2019 median weekly rent of $423 compared favourably with Canberra's $580 at the same time.
"Canberra has become unaffordable for many tenants so they've been pushed out further from the city," said Dr Powell. "Yass Valley still has great connectivity to Canberra and it's a beautiful place to live, so the steep rise in rents over 2020 has reflected that."
The gap in rents has now narrowed as a result, with the current median rent in Yass Valley of  $530 approaching Canberra's $600.
NSW's other big movers have been Richmond Valley in the Northern Rivers which includes Evans Head on the coast, where rents have risen 14.3 per cent in the last year to $400, Eurobodalla on the south coast with a 12.8 per cent rise to $485, the Bega Valley, up 12.5 per cent to $450, and the Snowy Monaro region, with an increase of 11.4 per cent to $390.
VICTORIA
Victoria didn't experience quite as much regional rent growth over 2020 as the other states, probably because of its long lockdown, but looking at the rise over the past five years, it's a different story.
Its alpine region in the north-east, with its spectacular ski slopes and great bushwalking in summer, had rents rise 19.9 per cent in the past year to a weekly $438, but since 2015, that's 62 per cent growth – the highest of any other regional local government area in Australia.
Glenelg, on the south-western coast of the state, was only just behind that five-year rental growth figure at 59.1 per cent to $350, although recording a 16.7 per cent rise for 2020.
"With the international border closures, and then the state border closures, a lot of people travelled domestically instead and that demand helped push rents up," said Dr Powell.
"I think some people who had houses that they'd normally rent out at the coast or in the mountains decided not to because of the risk and all the cleaning regimes that were necessary so that reduced the supply, too."
The other big Victorian rent movers were Moyne, near popular sea change spot Warrnambool, which had rents rise 11.8 per cent over 2020 to $380, South Gippsland in the south-east with a 10 per cent rise to $330, and Greater Shepparton in the Hume region with 9.7 per cent growth to $340.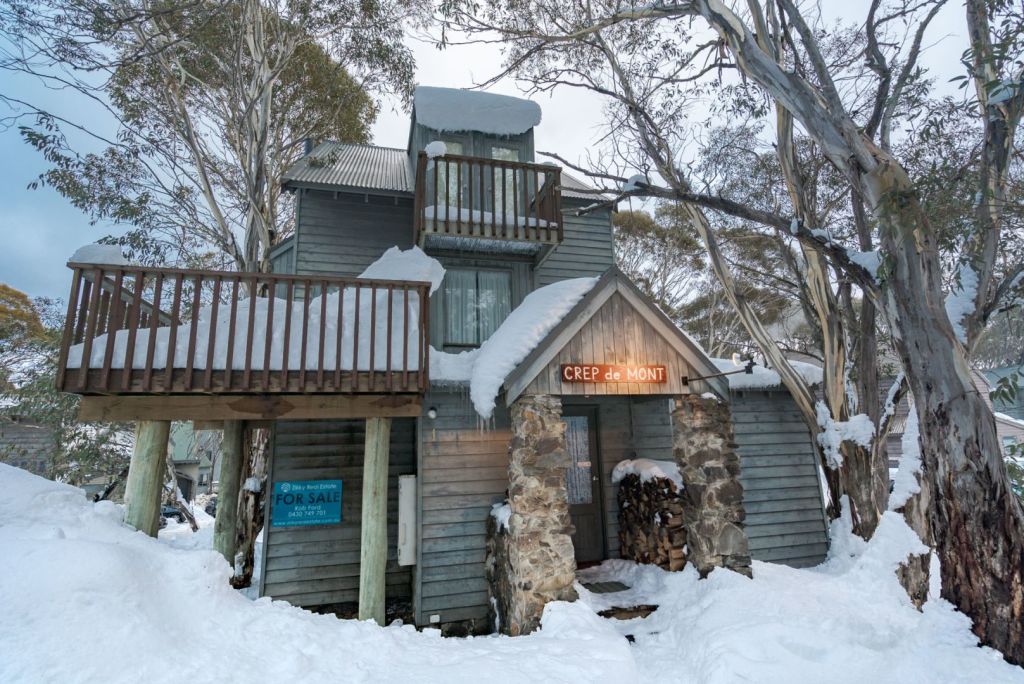 QUEENSLAND
The Isaac region, south-west of Mackay, with its major coal mining operations, had the highest rent rises for 2020 in the state, up 20.7 per cent to a new weekly median rent of $350, and up 59.1 per cent since 2015.
Lifestyle area Livingstone, near Rockhampton, with a burgeoning tourism industry centred on Yeppoon and Keppel Bay, also recorded a big rise of 18.4 per cent over the past year to $450 a week, while neighbouring Rockhampton posted a 16.7 per cent gain to $350. About 100 kilometres to the south-east, Gladstone rents rose 14.3 per cent to $320, while tourism and mining hub Mackay, on the Great Barrier Reef, had rents rise 10.5 per cent to $420.
"Queensland regional rents have been pushed up because of the popularity of some areas with tourists and sea changers and tree changers, as well as its resource areas," Dr Powell said.
"And, with the holiday lets, we've seen some people decide to keep holiday homes for themselves as a base instead of just visiting them for breaks, which has put more pressure on supply."
SOUTH AUSTRALIA
Victor Harbour's spectacular 33.3 per cent rise in its median weekly rent over 2020 to $450 has easily surpassed the rental growth elsewhere in regional South Australia.
The next biggest rental growth area was Whyalla, the historic seaside destination that's the gateway to the Eyre Peninsula, where rents went up 17.4 per cent to $270 – which is only a 3.8 per cent rise since 2015, compared to Victor Harbour's 55.2 per cent.
The other major movers were Mount Gambier in the south-east of the state, up 13 per cent to $305, Yankalilla on the Fleurieu Peninsula, about 70 kilometres south of Adelaide, where rents rose 9.4 per cent to $350 and Port Pirie to the north on the Spencer Gulf with an 8.4 per cent rise to $225.
WESTERN AUSTRALIA
Port Hedland, the home of Australia's largest bulk export port and dominated by iron ore crushing and shipping, led the way for WA, with a 23.5 per cent rise in rents over 2020 to a new weekly median of $525.
Tiny Coolgardie, the historic gold mining town 550 kiolmetres east of Perth, came a surprise second with a 22.2 per cent rise in rents to $220. Then isolated Karratha, in the Pilbara with its iron mining and nearby petrol and liquified gas operations, had a rent rise of 16.7 per cent over the year to $700 a week, making its five-year growth add up to 33.3 per cent.
After those came the popular holiday spots of Augusta-Margaret River with a 14.1 per cent rise over 2020 to $445, and Busselton on the south-west tip of the state with 12.5 per cent growth to $450.