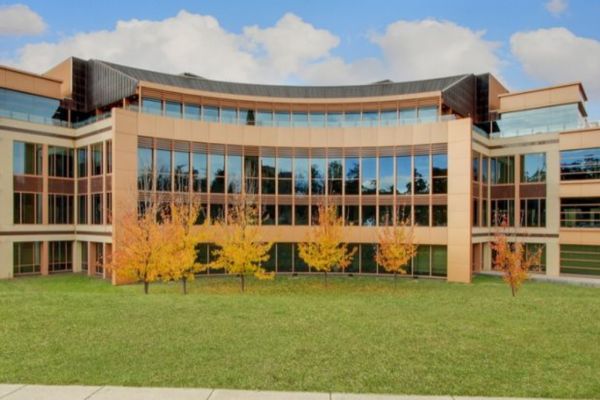 Report card pinpoints Canberra's office high performers
Barton and Civic were the star commercial office performers in the ACT in 2016, according to a national review by property specialist JLL.
The prime office space duo ran a vacancy photo finish of 4.4 per cent – a little more than a third of the overall Canberra average of 11.7 per cent. That average was pulled higher by the presence of underperforming or vacant lower grade stock.
JLL Canberra head of sales and investments Michael Heather says the company's 2017 Australian Office Investment Review and Outlook is, effectively, a report card on the national commercial office performance.
"The report forecasts that Sydney and Melbourne will set new pricing benchmarks for core assets in 2017 which will see Canberra being viewed as a market that offers relative value and an attractive proposition for investors looking for higher risk-adjusted returns," he says.
"Canberra's prime office market vacancy rate is one of the lowest in the country and, along with expectations of strong effective rental growth in the medium-term, has provided the impetus for investors to seriously consider Canberra as an office investment market."
Canberra's prime office market vacancy rate is one of the lowest in the country …Michael Heather
The Canberra office market also recorded a positive net absorption rate of 25,100 square metres in 2016.
"Again, a lot of that leasing activity was recorded in Barton and Civic, indicating the value that tenants place on accessible locations and prime quality accommodation."
Leasing highlights included the Department of Foreign Affairs and Trade taking 2677 square metres at 44 Sydney Avenue and Lockheed Martin securing 2257 square metres at 8 Brisbane Avenue.
The year was also notable with the move out of the CBD by ACT Health into the Woden Town Centre where it has taken 11,500 square metres.
"This is likely to prove a very positive contribution to the revitalisation of the precinct – both in terms of attracting complementary businesses and a flow on into residential development," Heather says.
He says Canberra also had a stellar year in sales of commercial properties with an above $5 million price tag.
"Total sales volumes recorded for major transaction were just over $507 million across 15 transactions – many of those in the Civic precinct," Heather says.
"In fact, it claimed some 56.7 per cent of total sales volumes last year."
The biggest sale of the year was Infrastructure House at 111 Alinga Street with a contract sale price of $76.5 million negotiated by JLL.
Who's in the market:
More and more investors are looking to Canberra's commercial market thanks to a low vacancy rate and expectations of good rental growth.