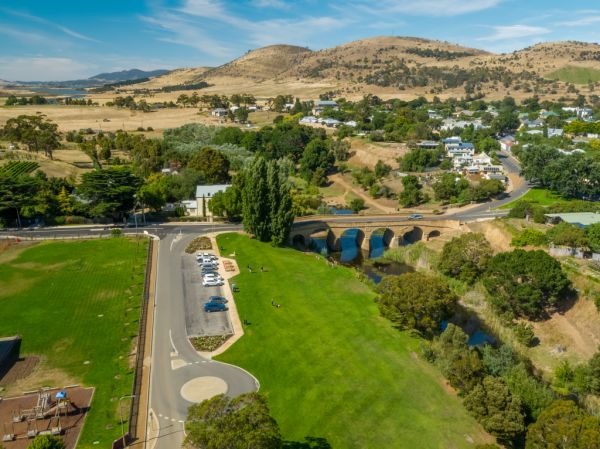 Escape to Richmond, Tasmania: Where history, TV shows and poo museums live on
It's impossible not to talk about that bridge when speaking about Richmond in Tasmania. Firstly, it's the oldest bridge in Australia. Secondly, it's one of the many convict-built infrastructure pieces still standing today.
The numerous sandstone buildings built in the 1800s are a source of pride for locals, a delight to history buffs and quaint charm for visitors. Two of its churches – St John's Catholic, built in 1836, and St Luke's Anglican, built between 1834 and 1836 – are considered among Australia's oldest.
But what you might not immediately discover about this pretty riverside town was it provided one of the backdrops to a popular Australian TV show. ABC's Rosehaven was shot in Richmond, where a local address was used as the show's real estate agency.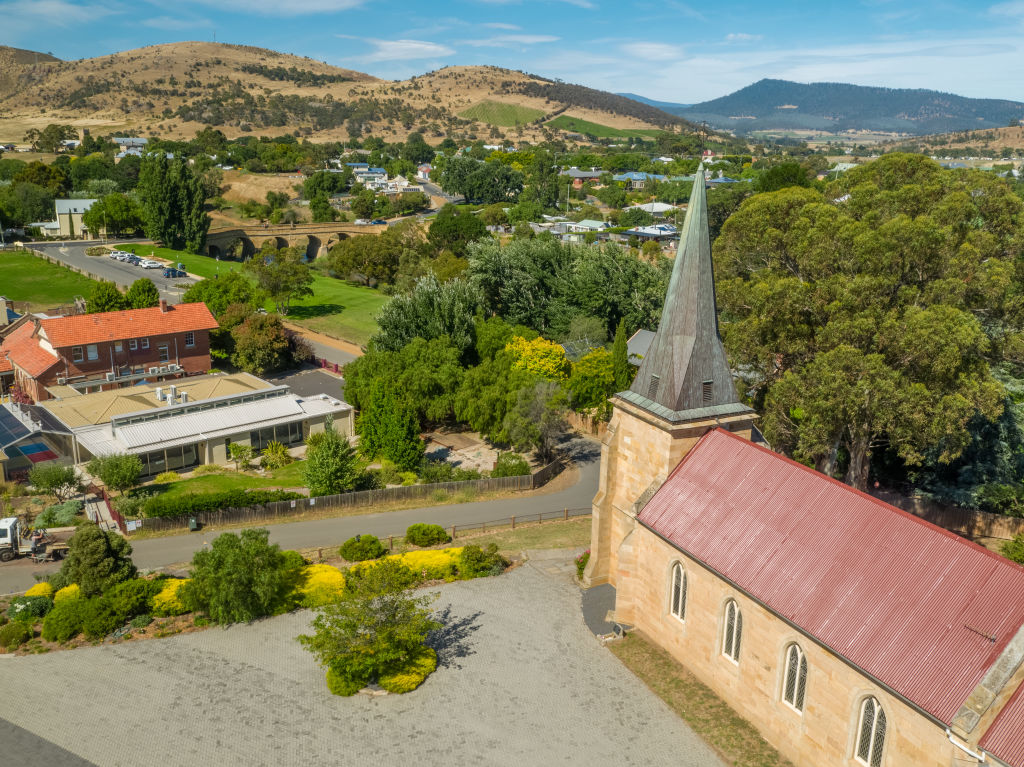 You may also be surprised to know Richmond is home to the world's only museum dedicated to animal poo. That's right, poo. The "Pooseum" is all things animal droppings and it's a favourite school excursion destination.
Located in the pretty Coal Valley, Richmond is a favourite on Tassie's burgeoning tourism trail thanks to its local wineries and, of course, it's historic Georgian architecture.
Population: 1464 as of 2016 census.
Who lives there?
They were looking for a house for their daughter when Margaret and Henry Reynolds incidentally happened to find one for themselves in Richmond. Margaret found the house, also known as the Jolly Farmers Inn, on Domain and was immediately captivated by the history of the house.
"I found the Jolly Farmers Inn and I thought our daughter might not be interested, but I might be!" she said.
"Having seen it on the internet, I thought, 'I must have a look at it' and, of course, I thought the price would be beyond us, but it wasn't. So, here we are."
Margaret, who was once a minister in the Hawke Government, and Henry, a prominent historian, moved to the town 11 years ago and renamed the house History House.
An apt title given it was built in 1826 by an Irish convict named Simon McCullough who ran it as a pub after receiving his pardon for helping police catch a bushranger.
The Reynolds open the house for the occasional historic tour and also lease out the spare room on Airbnb.
"The original cottage is here, which is now our basement, and in 1839, McCullough made enough money selling liquor and wheat to build two storeys on top of the original cottage," Margaret explained.
"These old houses are really appealing to us. You either love them and forgive them for some of their inconveniences or you just want a modern house.
"Sometimes, when I'm doing the clearing I think, 'Wouldn't a modern house be easier?'. But old houses have lots of character and lots of space."
Richmond is home to many retirees seeking a quiet lifestyle in the country. The latest census statistics show the bulk of the population are aged between 60 and 70.
What happens there?
Richmond's picturesque setting, historic buildings and the fact it's only 24 kilometres north-east of Hobart make it a popular place on weekends. It regularly features in the list of must-sees for tourists and this year it was a runner-up in the Tourism Industry Council of Tasmania's Top Tourism Towns.
Every weekend there's the Richmond Village Market where you can expect to see a plethora of locally made and grown goodies. Annually, there's the Richmond Highland Gathering in February, celebrating all things Scottish, and in March, the Richmond Colonial Fair, which raises money for the community.
Richmond is also one of the towns that host the Clarence Jazz Festival – run by the Clarence City Council – held in February.
One of the festival venues is Pooley Wines, run by second-generation owner John Pooley and his family.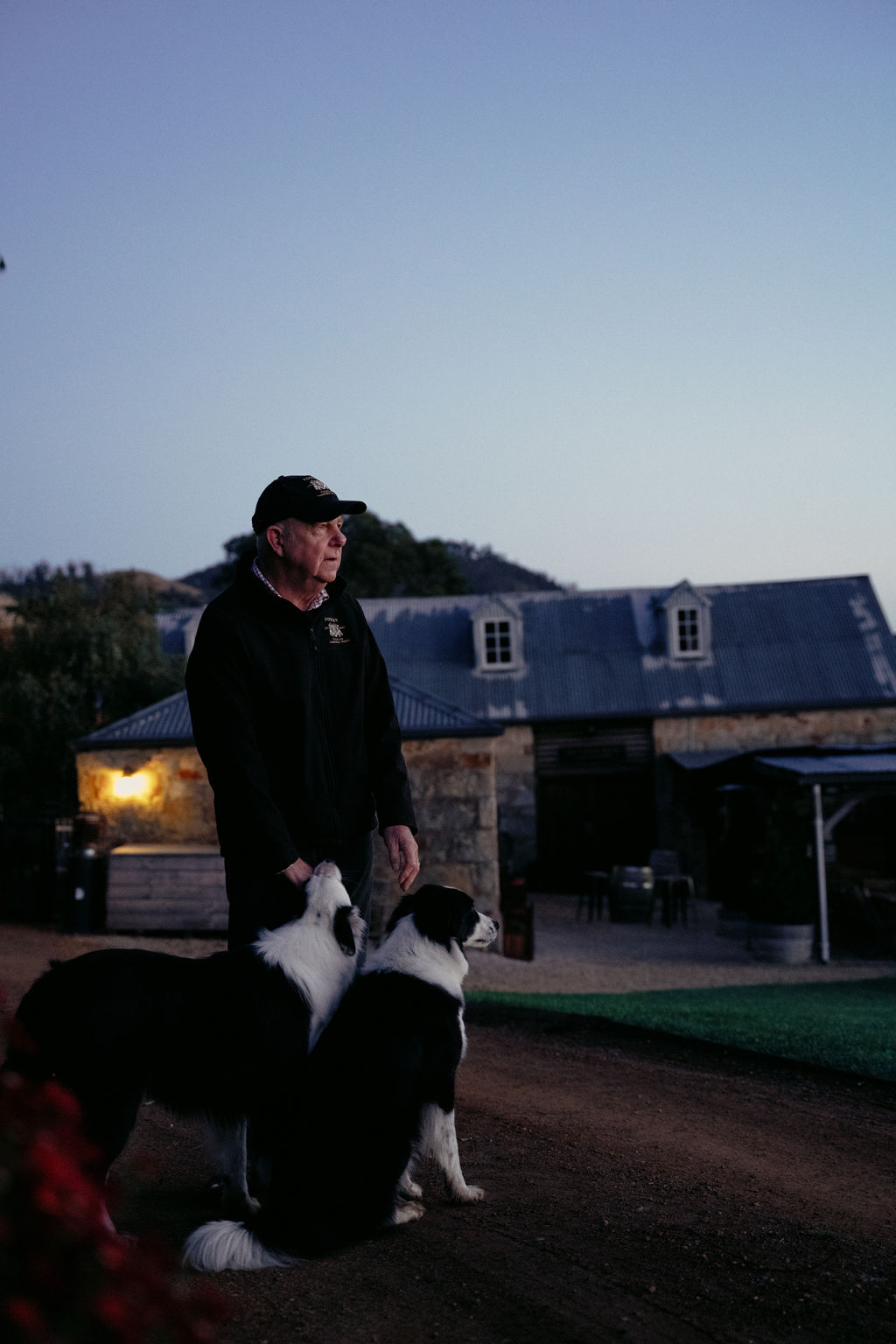 John and his wife Libby came to Richmond in 1981 with John's parents Denis and Margaret following soon after. The senior Pooleys planted a small patch of vineyards as little more than a distraction, but it soon became a passion and later, a successful family business.
"My father got to see five vintages and lived another 10 yeras and my mother lived another 25 years and she became the oldest female wine-maker for quite a few years when she was in her nineties," John explained.
"We made a Margaret Pooley Tribute Riesling some years ago and the 2020 vintage was awarded best riesling in Australia."
Pooley specialises in cool-climate wines, namely chardonnay, riesling and pinot noir.
Growing the vineyard has become easier ever since the Tasmanian Government built the Craigbourne Dam in the 1980s, John said.
"When we brought our little property here in 1981, '82 and '83 were drought years, so we learned to farm with drought and we struggled a bit," he said.
"Although it was on the river, the river dried up in the summer and in the winter it flooded. But in 1985, the state government built a dam upstream and that now provides the whole valley with irrigation, so the valley has really  changed."
What's life like?
With a setting as peaceful and scenic as that in Richmond, it's easy to see why people living here are a friendly, relaxed bunch. The village Facebook page is full of town news, from free fitness sessions to fundraisers at the Richmond Primary School.
The community is made up of farmers, retirees and small business owners, namely in the town's small hospitality industry including the Richmond Bakery, Sweets and Treats, Czegs' Cafe, Ashmore on Bridge Street Cafe, Wattlebanks, the Richmond Hotel, Wicked Cheese and Puddleduck Vineyard. A new hedge maze, Amaze Richmond, is set to open very soon.
Karin Koch moved to Richmond seven years ago and with a background in arts, tourism and event management, she set up the Pooseum.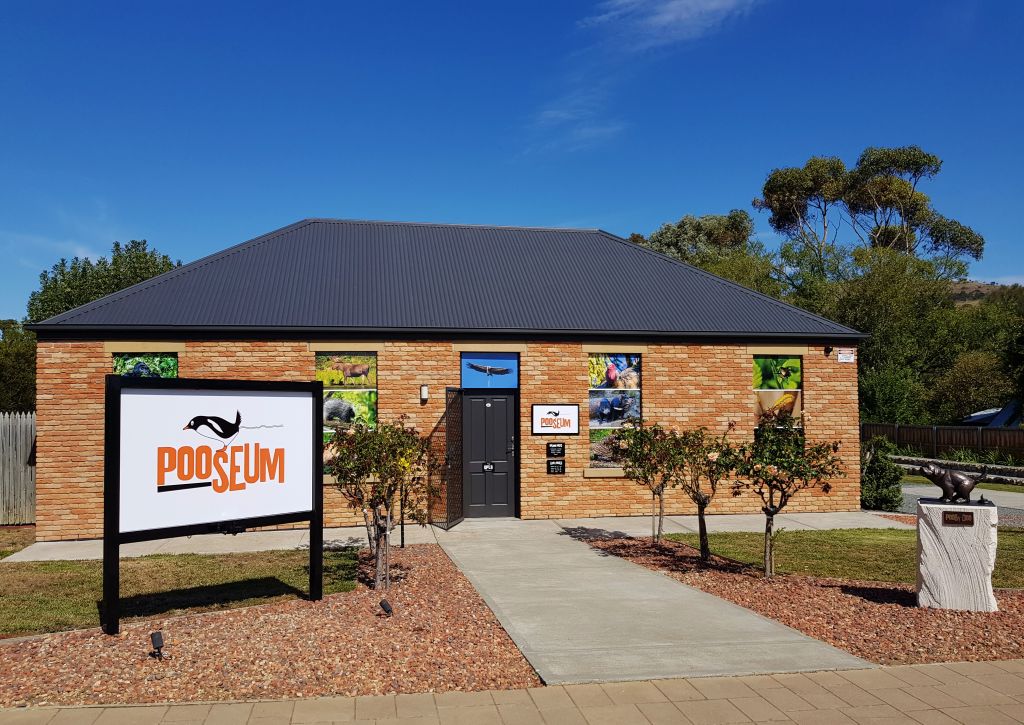 "I developed the concept for the museum, designed the exhibition space, which includes more than 50 information panels and 40 educational videos on touch screens," she said.
"The main touch screen, called PooTube, offers 33 videos with in-depth information on a wide range of topics, all related to animal faeces. There's also a range of interactive displays, display cases with the scats of native and non-native animals, a room dedicated to animal digestion."
What jobs are there?
Richmond Primary School employs 35 teachers and according to the 2016 census, primary teaching is the main employer of the town. It's closely followed by cafes and restaurants, and hospitals.
Why should you move there?
Richmond has a rich history, which began with the Merrimeneer people. They, like the white settlers who began arriving from the early 1800s, enjoyed the natural beauty of the Coal Valley and the abundant wildlife it provided for hunting.
Today, the town's heritage is it's main pulling power – for tourists and residents alike. Combined with its friendly community, Richmond's well-preserved history is driving it forward.