Snowy Mountains masterpiece blends luxury with a touch of whimsy
Every now and then, a home comes to market that defies description, and even the most dizzying of accolades fall short of doing it justice.
This masterpiece on The Snowy River Way, just eight minutes from Jindabyne, is one of those.
Let's start with its most playful elements: a trapeze net strung from the upper mezzanine level, gymnastic still rings, and a fireman's pole that delivers the slider into the dining area.
But don't be distracted by the novelties – this is a confident residence at one with its stunning alpine location. And one of the most liveable homes you will ever find.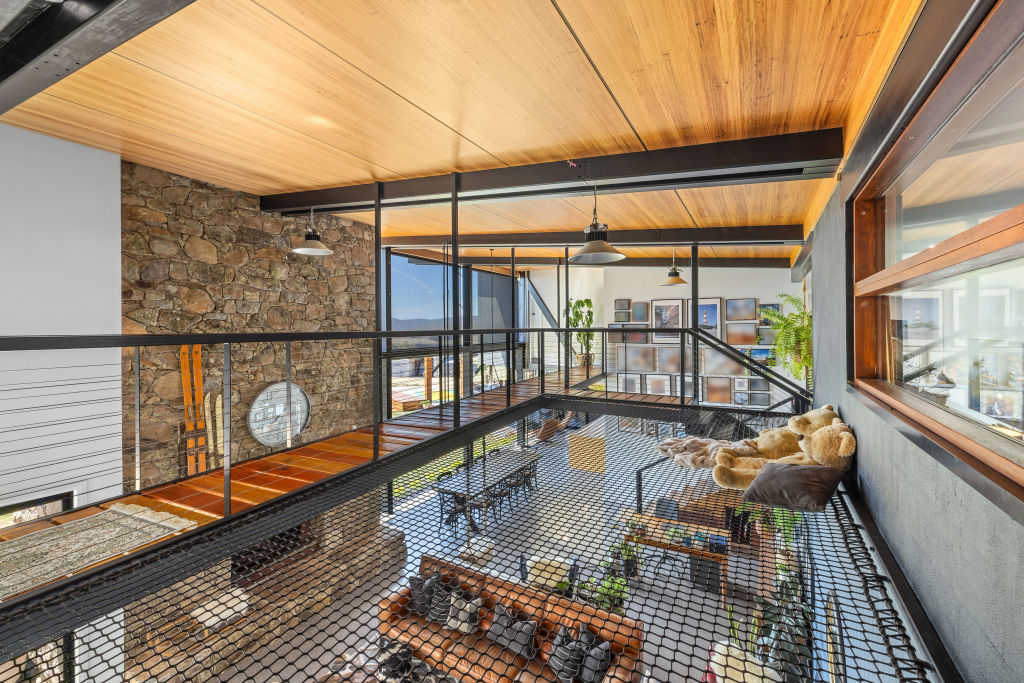 The property occupies a commanding position on more than 40 hectares of land with stunning, unparalleled views across the Snowy Mountains beyond. From the outside, its north-facing, contemporary design – which artfully fuses stone, timber, steel and glass – seems to be built virtually into the backdrop hillside – no doubt to shelter it from chilly winter blasts.
Inside, imagination has been given free rein, delivering a home with genuine warmth. It's an eclectic showpiece for sure, but utterly brilliant while also satisfyingly functional and, ultimately, successful as a forever family home.
Michael Henley of Henley Property says it is one of the best he has ever seen or represented. "It's a beautiful home and also absolutely unique – I've never seen anything like it in some 20 years," he says.
"The owner is a builder by trade and this home represents all his best ideas expressed in one remarkable form."
Henley says every aspect had been considered in exacting detail and realised through inspired choices of materials and finishes.
Spread over three levels, this property – with floor-to-ceiling glass windows tying them all together – draws in abundant natural light while embracing endless rural views. Material selections were focused on recycling: the two-storey fireplace is built from stone sourced from the property, and exposed steel beams have been retrieved from a mine.
Drawing your eye above are timber-lined feature ceilings, which help to counterbalance the cooler tones of the industrial-style catwalk and polished concrete floors underfoot (complete with hydronic heating). The main bedroom suite – off the open-plan living area – enjoys a massive walk-in wardrobe, an indulgent en suite and outdoor access.
But the hub of the home is that expansive living-kitchen-dining area – the latter highlighted by a chandelier crafted with dropped antlers. The contemporary kitchen is highlighted by glass-panelled black custom cabinetry and a timber waterfall island bench, supported by a butler's pantry with a sink and a second dishwasher.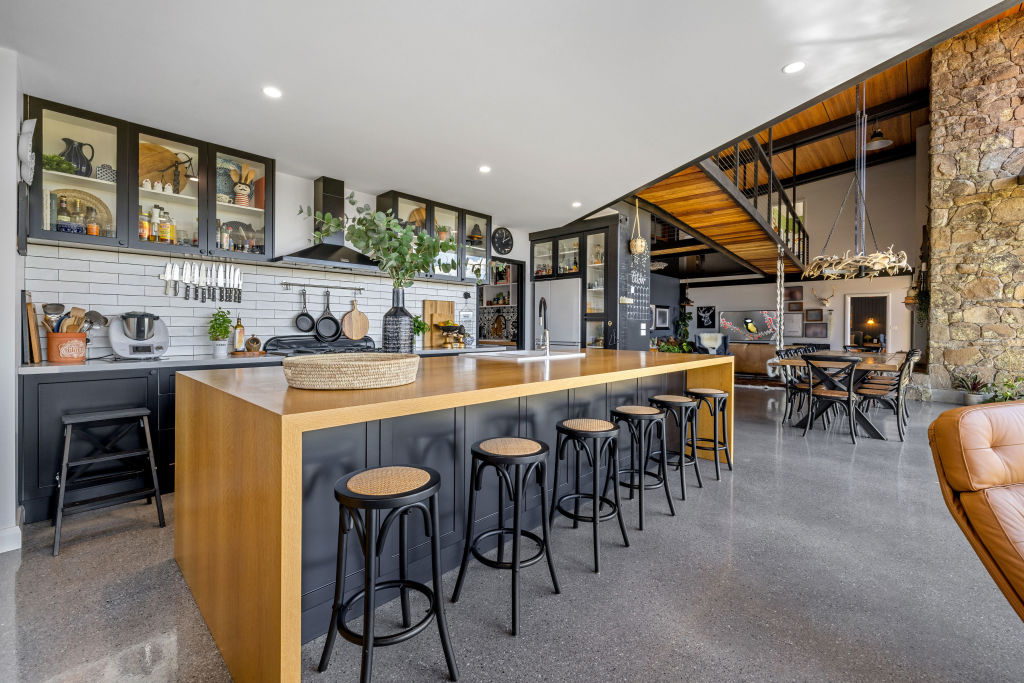 Sleeping zones are upstairs, and the first level offers a bedroom, bathroom and generous lounge. The top floor is a teenage dream. One bedroom has access to the circus net; the other has its own kitchenette and lounging area – and the fireman's pole.
Outside, the entertaining area features a partially enclosed patio with a built-in barbecue. There's also an in-ground spa with decking and an in-ground trampoline.
Vehicles can be housed in a double garage and a spacious carport, while a free-standing shed offers more storage and a self-contained three-bedroom guest retreat. There's also a semi-open barn with two storage shipping containers.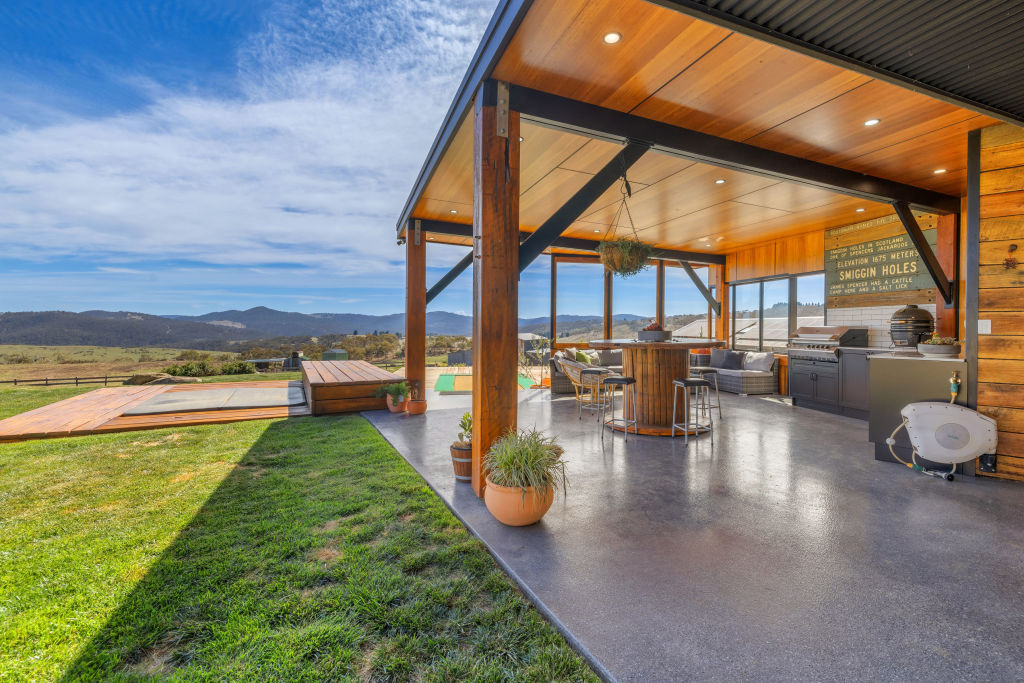 Henley says the home would make a remarkable family retreat with plenty of room for visiting friends.
"It's certainly well set up for entertaining and would be quite magical for the kids," he says.
Henley says the local market has settled since the pandemic, but prices have remained relatively stable.
"We're now seeing more of a balance when it comes to supply and demand," he says.