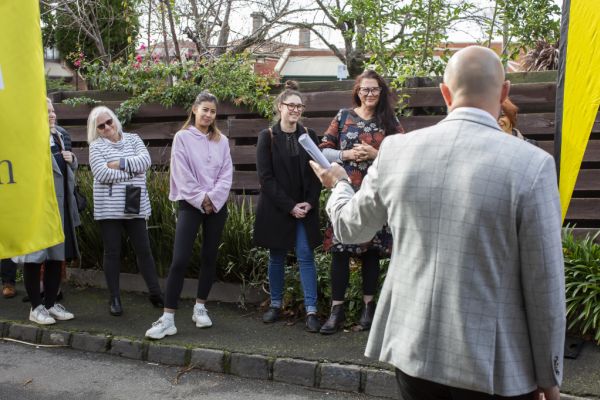 Will the ACT stamp duty abolition encourage more first-home buyers into the market?
Don't be surprised if you see more young faces at open for inspections and auctions this spring.
The ACT government abolished stamp duty from July 1 this year for first-home buyers with an income under $160,000 (the income limits are higher for households with children).
The new stamp duty concession applies to all properties, unlike the old first-home owners' grant which was restricted to new and substantially renovated homes.
Many potential first-home buyers remained on the sidelines over the past six to 12 months due to tighter lending conditions, election uncertainty and a slowing market.
In the first six months of 2019 there were 858 first-time buyer home loan commitments in the ACT compared to 1310 in same period in 2018, which is a 35 per cent decline (see graph).
But the first-home buyer stamp duty concession is a game-changer and should result in a spike in first-home buyer activity in the ACT.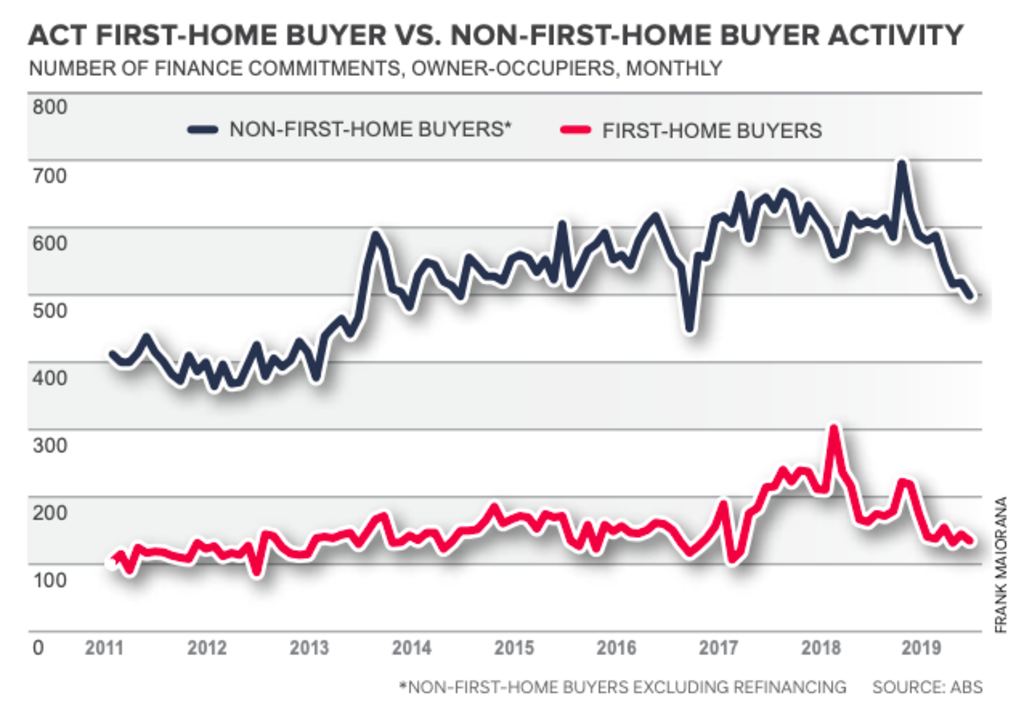 Similar stamp duty schemes in other states have seen first-home buyers jump in to take advantage of the tax break.
In NSW and Victoria, the number of first-home buyer home loans jumped by about 50 per cent and 30 per cent respectively in the second half of 2017 when stamp duty concessions were introduced. It's likely there will be a similar response in the ACT. 
The stamp duty abolition will likely increase demand in areas popular with first-home buyers. Lower-priced suburbs, such as Bruce and Harrison, where the median unit price is $349,000 and $357,750 respectively, will be particularly popular. 
Demand for apartments and units, which are considerably cheaper than houses and are popular among first-home buyers, will also spike. Canberra's median unit price is $448,737, compared to the median house price of $741,947.
At first glance, the government's stamp duty scheme seems like a boon for first-home buyers. But it's not all good news for those looking to get into the market.
While abolishing stamp duty may help some individual first-home buyers get into the market, it probably won't do much to improve housing affordability overall.
According to the Grattan Institute, stamp duty concessions may actually encourage first-home buyers to borrow more, resulting in higher prices, particularly in sub-markets popular with first-home buyers. In Victoria, first-home buyer stamp duty concessions were a factor in property prices in outer suburbs growing rapidly in late 2017. 
Removing stamp duty for first-home buyers won't provide much of an economic boost either, as they (first-home buyers) don't face as much of an obstacle to moving as they are not locked into their existing home.
The first-home buyer stamp duty concessions will help some buyers get into the market and will contribute to more activity in spring. But the policy won't do much to help affordability overall.
Trent Wiltshire is an economist at Domain Group. Tweet your questions to @trent_wiltshire.