Sydney home sells for the second time in five months in massive auction weekend
The extent of Sydney's recent house price boom became even more evident at the weekend, after a home that sold for $1.72 million in November sold again on Saturday for $2.74 million.
The five-bedroom home at 6 Julie Street, Marsfield, was put back on the market as Sydney's prices started to skyrocket.
Belle Property Ryde principal Phillip Allison said the vendor, who had development approval for a duplex on the 923-square-metre block, wanted to take up another project and decided to sell while the market was hot.
"He bought to build originally, but when the market was rising he saw an opportunity to buy other projects in and around the area," Mr Allison said. "He was over the moon with the result."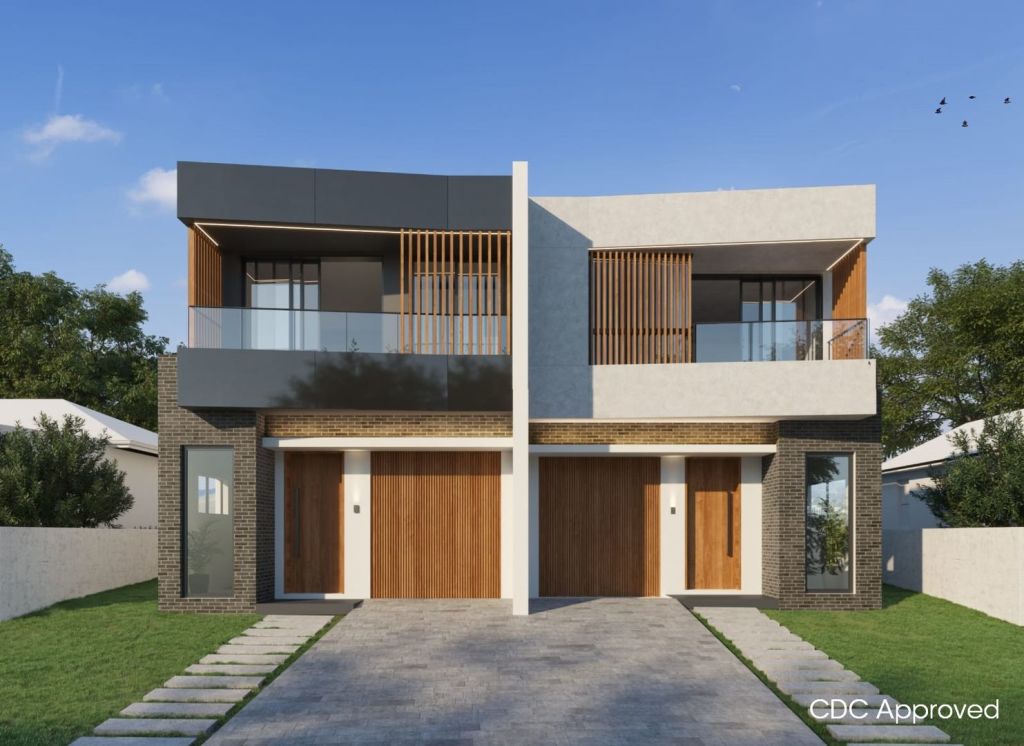 Thirteen registered bidders competed at the auction on Saturday, with a local family snapping up the home in Sydney's north-western suburbs. The reserve was $2.5 million.
"That seems to be where the market is in terms of price," Mr Allison said. "There is huge demand at the moment for homes with development approvals especially from builders who just want to get in there and start immediately." 
The sale came as Sydney's preliminary clearance reached 84.8 per cent at the weekend, after 785 auctions were scheduled 584 results were reported.
There were 45 properties withdrawn from auction, counted as not being sold as part of the clearance rate.
The Marsfield home wasn't the only one that reached much higher than expected sales prices under the hammer.
In Balgowlah in Sydney's north-east, an unrenovated, two-bedroom semi-detached house sold under the hammer for $2,624,000 against a $1.9 million reserve.
The home at 72 Seaview Street, which had hit the market for the first time in 60 years, attracted 28 bidders registered to buy. They were a mix of builders, young families, investors and downsizers.
McGrath Manly selling agent Morgan Fahey said the street, which was close to Fairlight Beach, attracted many people who normally wouldn't look at the property.
"Most people who wouldn't look at a semi are now taking a look because there's nothing out there to buy," Mr Fahey said. "They're saying 'we need to buy a property' because they've sold their property last year, or a couple of years ago, and want to get back into the market. 
"There's still a lot of desperation out there."
Mr Fahey said the sale was hugely successful, not just because it was a record for a two-bedroom, semi-detached property.
It sold for just $200,000 less than a fully renovated three-bedroom home in a nearby street, which sold under the hammer late last year.
"The buyer was a builder and he's going to renovate it straight away," Mr Fahey said. "I think he may move in. I don't think he's flipping it."
One of the biggest sales at the weekend, under the hammer at least, was in the ritzy harbour-side suburb of Double Bay.  A four-bedroom home at 60 Carlotta Road sold under the hammer for $5.43 million. 
JT Allen Real Estate's Joshua Allen said there were seven registered bidders on the property — most of whom were young families looking to get into the area.
The auction was competitive with an opening bid of $4.2 million setting the scene. 
Bids went up in increments of $200,000 until the price reached $5.1 million — with the three remaining bidders fighting it out for the keys.
A family were the ultimate buyers, looking to move in and make it their dream home.
"Double Bay property is extremely competitive and popular," Mr Allen said. "We have six listings in Double Bay and all of them have a tremendous number of inquiries."
In Sydney's inner north, a three-bedroom home smashed the reserve by $600,000 after 10 bidders registered for the auction.
The home at 2 Lambert Street, Cammeray, was listed for the first time in 65 years and sold under the hammer for $3.1 million.
Belle Property Neutral Bay's Helen Wilson said bidding opened at $2.3 million and aggressive bids saw the price rise in just minutes.
 "It was rapid-fire bidding and went up half a million in what felt like 60 seconds," Ms Wilson said. "It was predominantly between two buyers and because we held the auction on the street and one was standing on the left and the other on the far right, it was like a tennis match."
Like many weekend results, Ms Wilson said the result was unexpected. 
"There's clearly not enough supply for the demand out there," she said. "The underbidders had been through properties with us last year."
In Sydney's inner west, a five-bedroom home that had received a "light renovation" also beat expectations when it sold for $3.15 million under the hammer.
Belle Property Strathfield director Norman So said the home at 51 South Street, Strathfield, which also came with an approved permit for a new home, sold for $3.15 million (above the $3 million reserve).
Mr So said the property had gained a lot in value in the past 12 months, with similar ones selling at this time last year for about $2.2 million.
"As of 2021, the value has creeped up to $2.6 million to $2.7 million, so this has set a whole new benchmark," he said.
A developer was one of 14 registered bidders at the auction, snapping up the home to knockdown and rebuild with the approved plans.