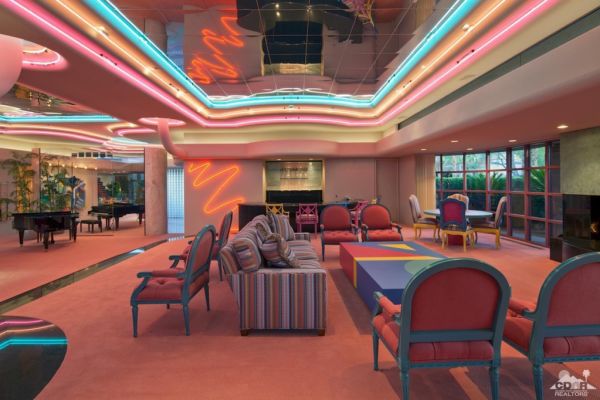 The 1980s time-capsule home for sale in California for $7.6 million
It was a decade when big hair, big shoulder pads and casual, lace fingerless gloves were all the rage. 
The 1980s was also a time when a young up-and-coming star named Madonna was starting to make waves and unique property in ritzy Indian Wells, California, was built.
Now a time capsule of the era, the property was completed in 1989 and has been listed for sale with a price guide of $7.6 million, entertainment site Dirt.com reports.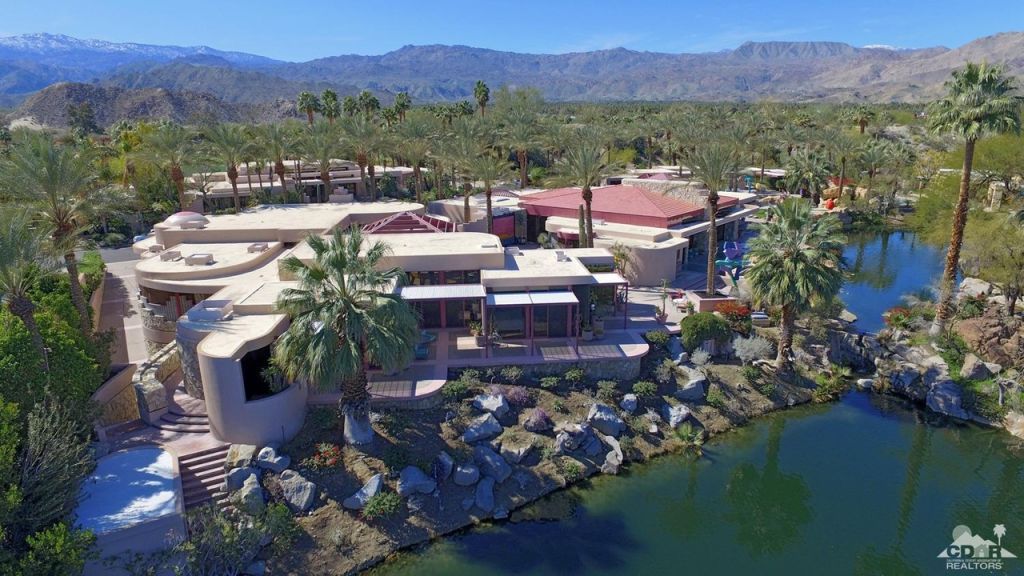 Bedazzled with neon lights, the home is possibly more 1980s than Scott and Charlene's wedding on Neighbours, with a palette of pink, teal and peach.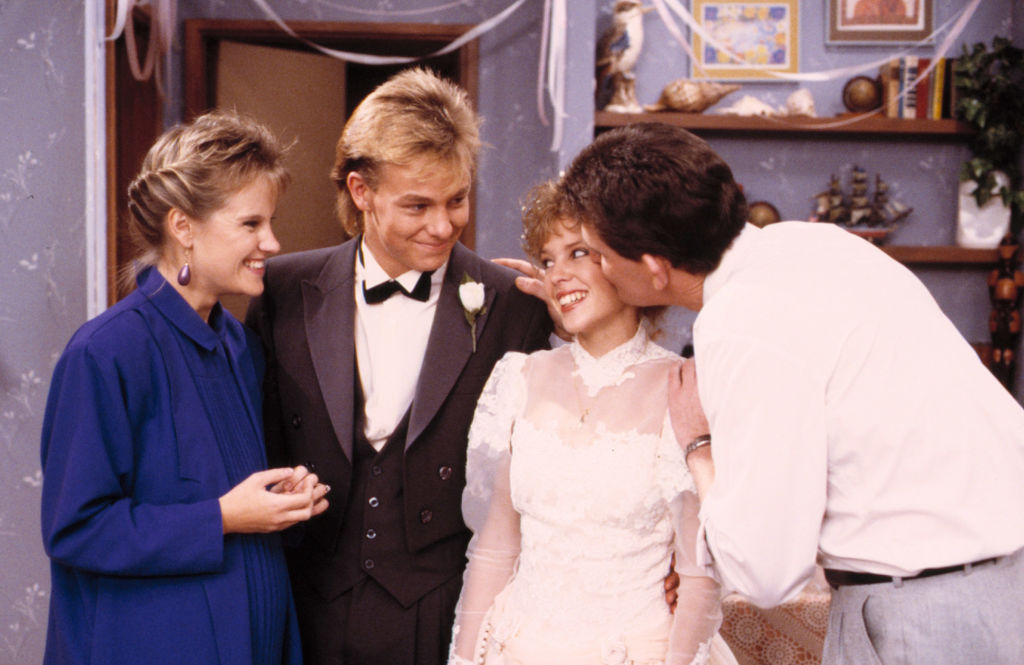 There are seven bedrooms and 14 bathrooms, some resplendent with opaque glass bricks, making the home a retreat for large families or those who like to entertain.
The kitchens (there are a few) are something that wouldn't look out of place in a John Hughes movie like Sixteen Candles, with pink cabinetry, mismatching marble-like benches, splashbacks and neon lighting.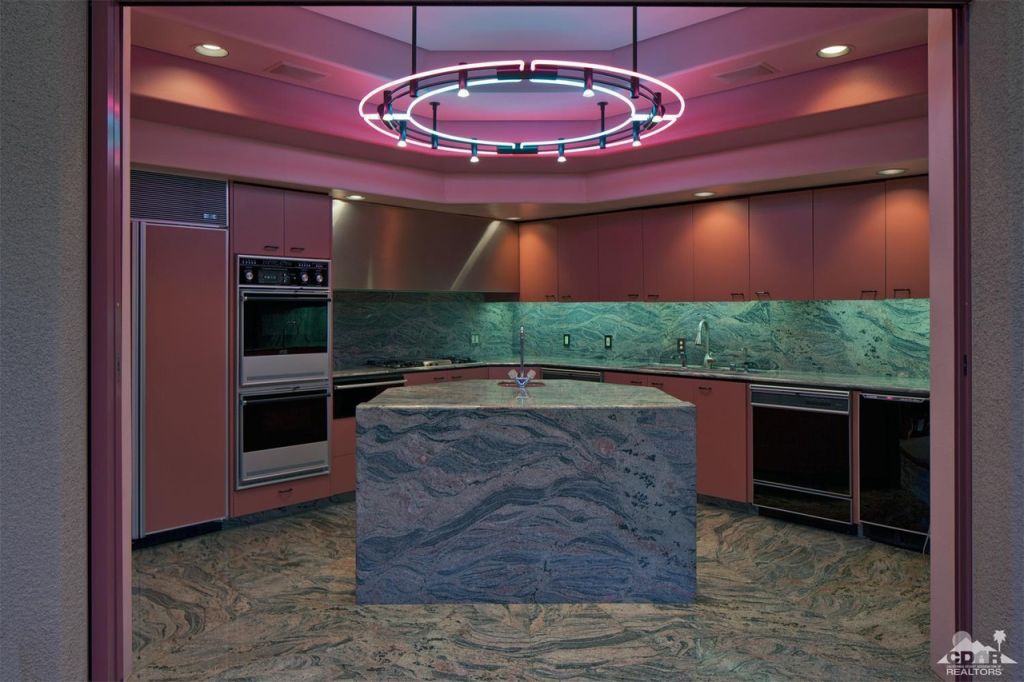 For those wanting to tease up their hair and have their nails done, there is a very 1980s-style salon in the home, complete with bright pink chairs, 
Outside, the home has a lazy lagoon and a luxury pool which is surrounded by large statues of Afghan dogs created by local artists.
Located in the exclusive Vintage Club [golf] neighbourhood, the 1174 square metre property includes the main residence with main bedroom suite and two guest rooms, as well as an "entertainment pavilion" with a guest house that has two bedrooms and two bathrooms.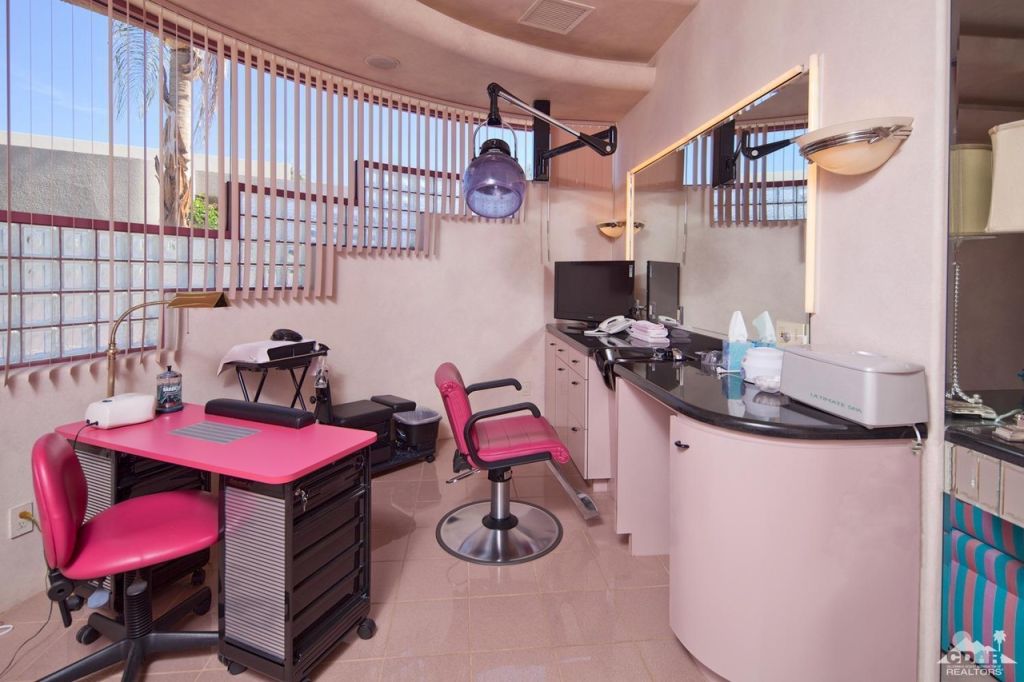 The separate dwelling with guest rooms is either for staff or "overflow guests," the property's online advertisement says, and a 20-car garage for any of those Delorians or Trans Ams you may have to park there.
Vendors Ralph and Faye Petersen Johnson built the home while they were the owners of the Westward Ho Hotel and Casino in Las Vegas. It operated for 35 years before closing in 2005.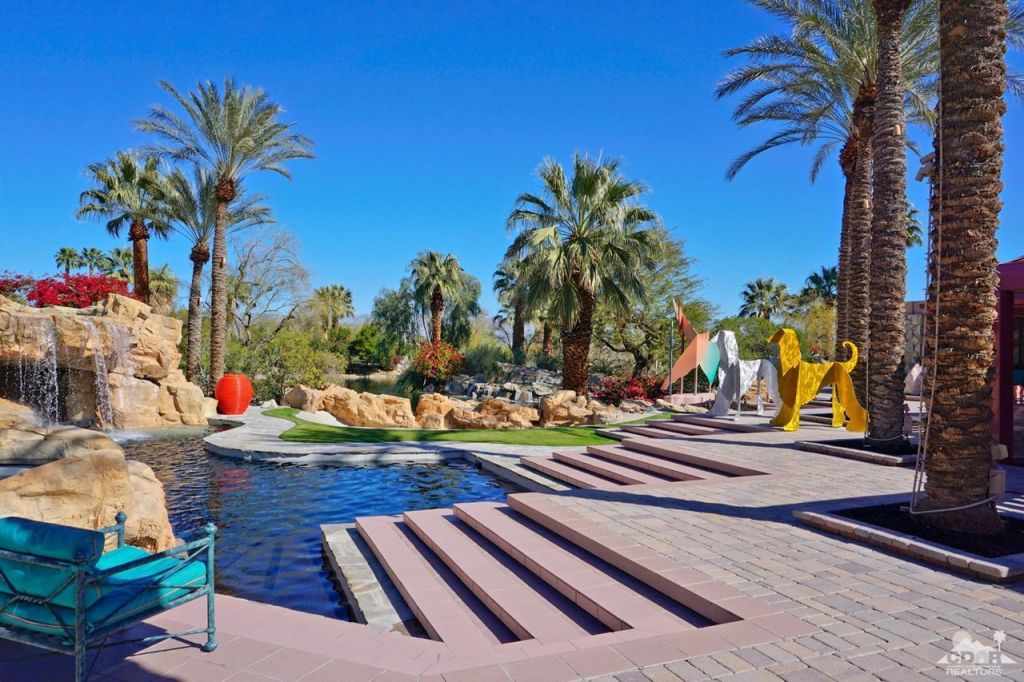 As well as being in an area famous for its golf and tennis tournaments, Indian Wells is just eight kilometres from the Coachella Valley, famous for its music festival better known as Coachella.