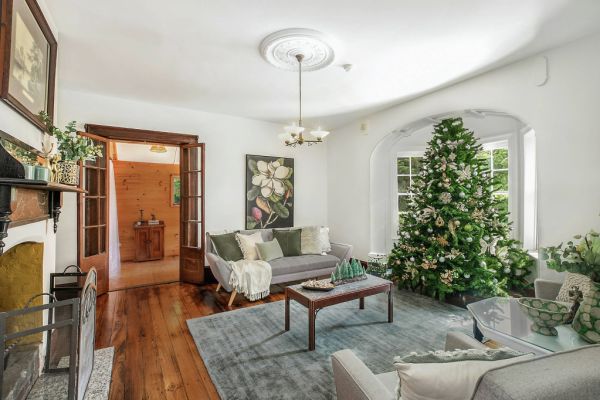 Top 3 homes to see in Canberra and Queanbeyan this weekend
If you'd asked me five years ago, I would have said with certainty that multigenerational living – the theme of this week's top picks – was not for me.
After finishing at boarding school, I savoured my independence and vowed I'd never move back in with my parents again. Then they were posted to London, and the idea of joining them suddenly sounded very attractive indeed.
My husband and I were only meant to live with them for a year, but the pandemic drew that out to 18 months, and when we came back home, we lived with my in-laws while we searched for a new home.
Living with family bought a host of benefits – beyond just saving money. It did wonders for my relationship with my parents, who, as cliched as it sounds, really have become friends.
Living with my husband's parents gave me an insight into his childhood, and brought me closer to him and his family. In a market that's particularly tough for first home buyers, multigenerational living can seem like a last resort.
But in reality, it can present a wealth of unique memories and experiences.
This five-bedroom home has an enviable location, perched at the top of Griffith with panoramic views over the leafy surrounding streets.
The floor plan is perfect for multi-generational households, with multiple living areas – including a sunroom, study, family room and formal lounge – and a second kitchenette. A large, renovated kitchen flows into the dining area and out onto the terrace.
The top floor includes the main bedroom, a walk-in wardrobe and an en suite, as well as a balcony.
The enclosed backyard is private and shady, with established citrus trees, while the garage includes ample storage to suit large families.
Price guide: $1.9 million +
Auction: 9.30am, December 18
Agent: Belle Property Canberra, Louse Harget 0412 997 894
This freshly renovated three-bedroom apartment offers stunning views over Canberra from the two large balconies.
Floor-to-ceiling windows in the open living area and main bedroom fill both floors with light, making the apartment feel spacious and bright.
The split-level design offers a great deal of flexibility for all living arrangements and if you're working from home, there are many pockets that offer a good working space.
The apartment is located within a quiet and well-maintained development that also has its own pool. It's also within close distance to Manuka and Kingston as well as a number of walking trails.
Price guide: $700,000 +
Auction: 5.30pm, December 15
Agent: LJ Hooker Manuka, Samuel Thompson 0412 300 774
There are many things Queanbeyan holds over Canberra, but the best thing, in my opinion, is its history. Epitomising the city's historical charm and character is the home at 69 Collett Street.
Hibernia Lodge was built in 1865 when there were fewer than 200 people in this quiet little country town. It was designed by a local priest – hence the use of features like the gable roof – and built and owned by the Queanbeyan Clerk of Petty Sessions.
Since then, the heritage-listed cottage has seen only another three owners – one of whom transformed it into a successful café and antique store. The current vendor has held the home for 33 years and has spent immense time and effort restoring it to its original glory.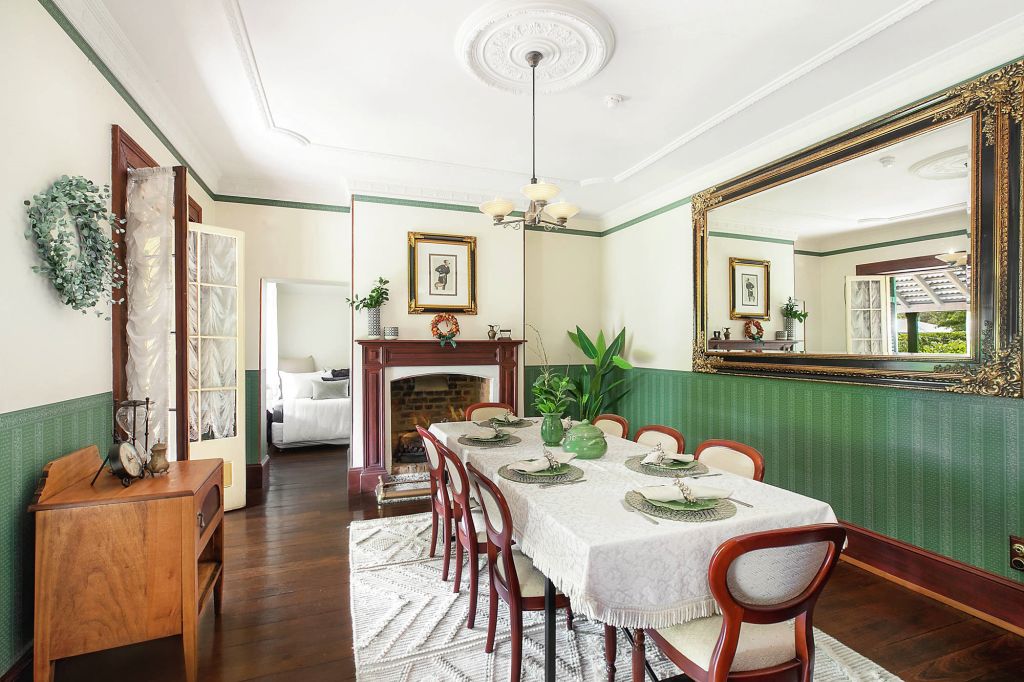 Open fireplaces watch over the formal lounge and dining spaces, while french doors open onto the large front verandah and ornate features like high timber vaulted ceilings adorn the cottage. 
Bricks have been sourced from across the country to restore the home's original stonework. But impressively, the original timber floors still feature throughout, and one can only imagine the secrets they hold.
Price guide: $2 million +
Auction: 9.45am, December 11
Agent: McGrath Canberra, Jennifer Ward 0412 563 967