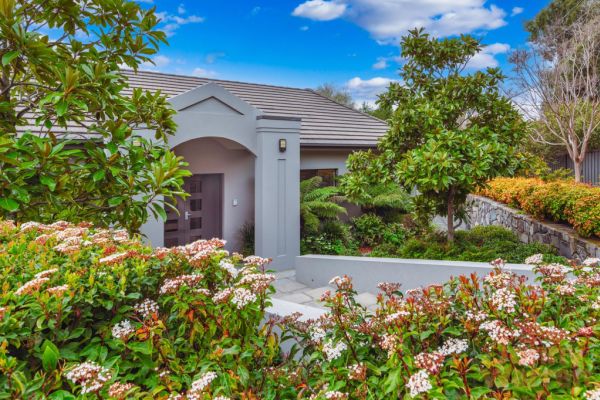 Top 4 homes in Canberra to inspect this weekend
Having been through two lockdowns (first in London, and now in Canberra) I increasingly find myself seeking out little luxuries at home.
As I've spent more time confined to my quarters, I've traded my old track pants for silk pyjamas, my IKEA candles for Le Labo, and my supermarket brand olive oil for an Italian black truffle-infused upgrade.
It's not just about the immediate gratification of spending cash and the excitement of a delivery (although, there's certainly that), it's about investing in the experience of everyday living.
Of not just inhabiting my home, but savouring the time spent within it – especially with the end of lockdown on the horizon.
With that said, go on: light that fancy candle, slip into your finest leisurewear, and soak up the luxury of our top pick of properties this week.
Some of Canberra's most beautiful homes were rebuilt following one of our most terrible tragedies: the 2003 bushfires.
This is such a home, and it's clearly been built with the purpose of living life to the fullest.
The enormous kitchen and open-plan living area overlook the pool and manicured gardens through a panoramic window.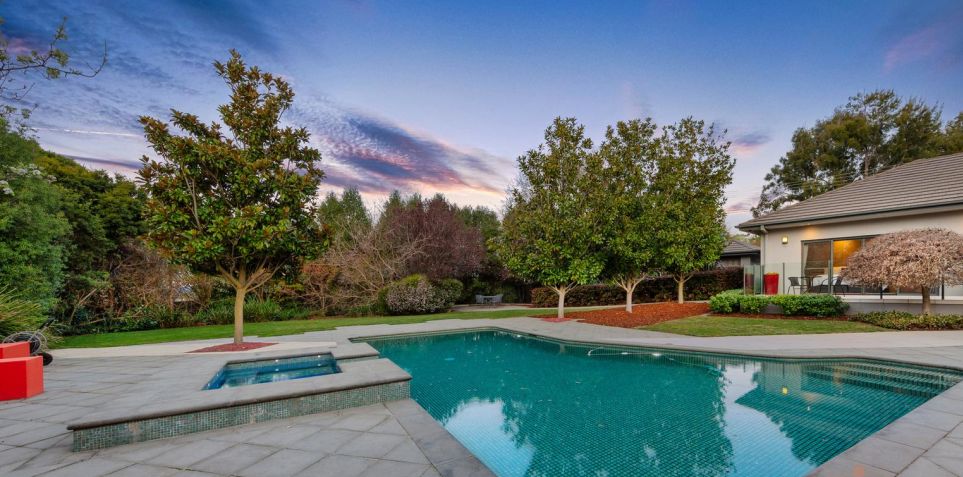 The parent's wing has a resort-like feel, with a large bedroom complete with a balcony overlooking the pool, and a large walk-in wardrobe and en suite, and an office.
The home also features wheelchair-friendly amenities and a purpose-built independent kitchen with a lowered bench.
Price guide: $2.5 million +
Auction: 10am, October 10
Agent: Jonny Warren Properties, Jonny Warren 0431 797 891
Tucked within the leafy streets of Dickson, this home is right next to a park and just a stone's throw away from the city.
The open-plan kitchen and living area on the ground floor gets plenty of sunlight pouring onto the hard stone flooring from the double glazed windows, while upstairs accommodates two spacious bedrooms and bathrooms.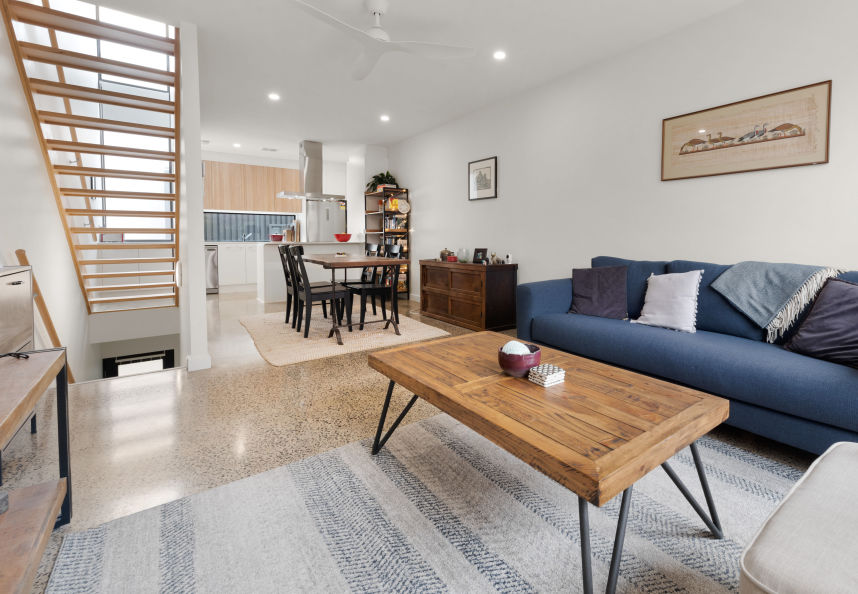 The courtyard is positioned to maximise the morning sun, where one can enjoy their morning coffees.
Other features include a two-car garage, custom-fitted blinds and ducted heating and cooling throughout for year-round comfort.
Price guide: $700,000 +
Private sale
Agent: HIVE Property, Katrice Velnaar 0411 449 071
With an extensive outdoor entertaining area, this home is perfect for enjoying the warmer weather outdoors. There's a built-in gas barbecue, large deck, fire pit, vegetable garden and a treehouse.
Inside, the well-appointed kitchen boasts top-of-the-line appliances and an open-plan living area that enjoys a woodfire heater for chilly nights.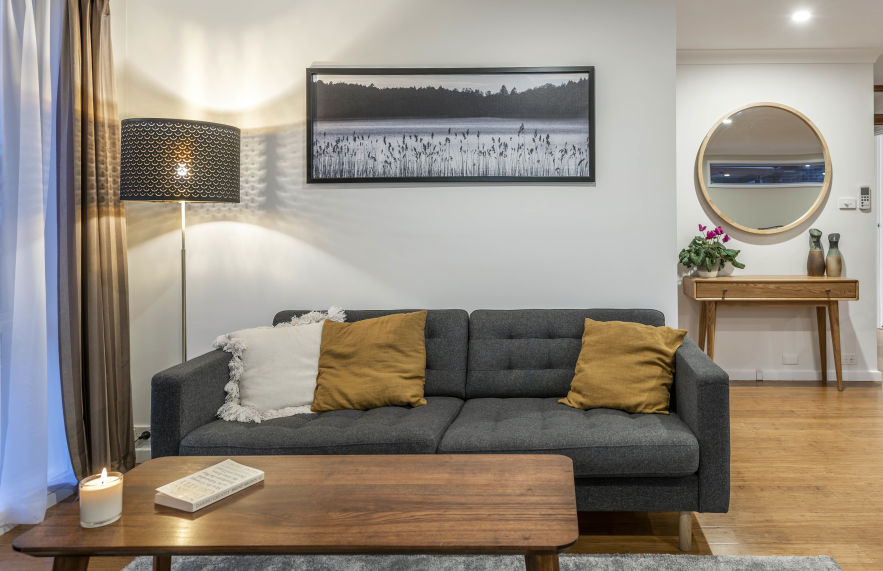 All bedrooms are drenched in natural light thanks to the floor to ceiling windows and beautiful timber flooring features throughout.
The property is only minutes from the local shops and cafes, making it a convenient home for those looking for an residence where amenities are just outside your door.
Price guide: $940,000-$980,000
Auction: 6pm, October 14
Agent: Belle Property Canberra, Dominic Johns 0481 211 767
As the weather begins to warm up, the idea of having your own private oasis, like this home at 4 Winchester Street, Casey, is more appealing than ever.
The backyard is akin to a high-end resort, with a crystal-blue, solar-heated pool, a pergola, a deck and a cabana for entertaining and relaxing. Picture summer days munching on charcuterie boards and sipping cocktails before diving in for a refreshing dip in the pool.
The interior is just as attractive, with soaring three-metre-high ceilings, double-glazed windows and a dream designer kitchen.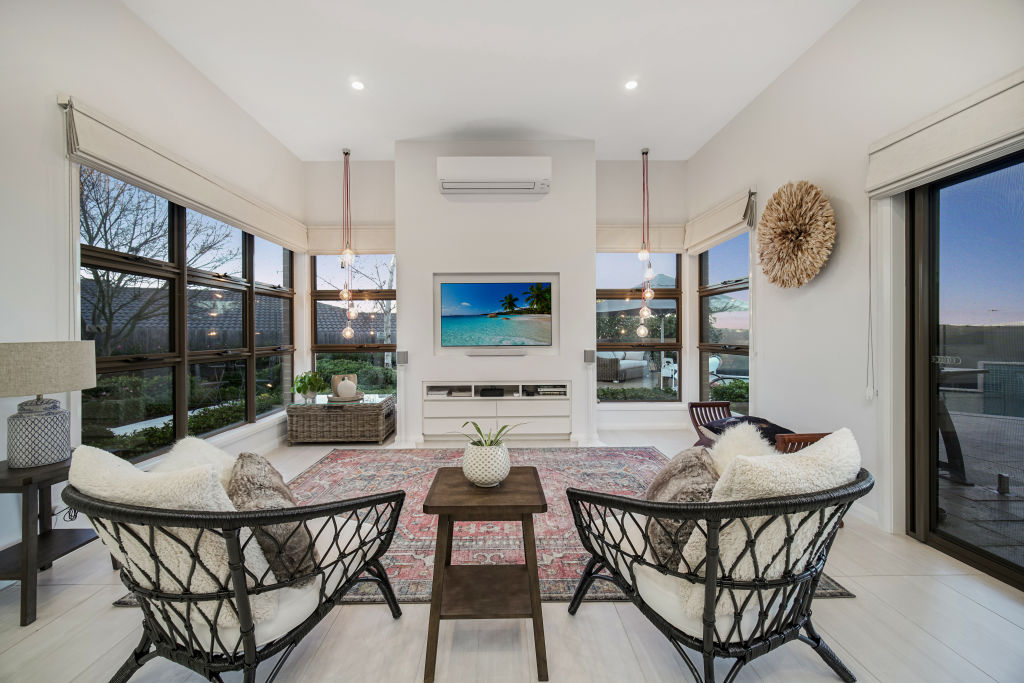 But you'd expect nothing less because this is exactly what the home was built for – to bring families and friends together and fill their days with joy.
The rumpus room is spacious enough to house a pool table, which is a viable purpose for that room considering there are still another two large living areas to make use of.
Price guide: $1.6 million+
Private Sale
Agent: Agent Team Canberra, Steve Lowe 0414 720 532