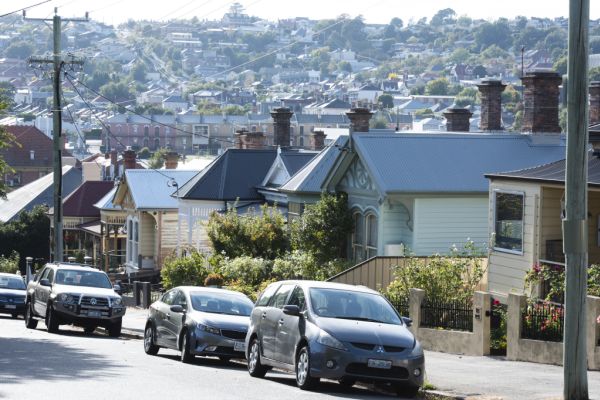 Why do Tasmania's property prices keep going up?
Tasmania has chalked up some of the country's most stunning property price growth, with two suburbs achieving price rises of over 90 per cent in the past five years.
Data just released for the period by the Domain Group also shows no suburbs entered negative territory.
"That doesn't surprise me at all," said Hobart-based independent economist Saul Eslake. "Since 2015 there's been a significant pick-up in Tasmania's population growth, particularly with younger families, and there's still not been enough new construction to satisfy the rise in demand.
"As a result, prices have grown strongly throughout the country. Tasmania's economic performance has also been stronger in the last five years than the last 25.
"MONA has changed the face we present to the world, with the arts and a vibrant culture and festivals," Mr Eslake said. "Then there's also the COVID-19 effect, with a perception that Tasmania is a great climate-change refuge."
Prices have also been rising throughout the state. As Hobart's price growth put the capital's property out of the range of many, people have been flocking to Launceston and to the regional areas in search of affordable homes.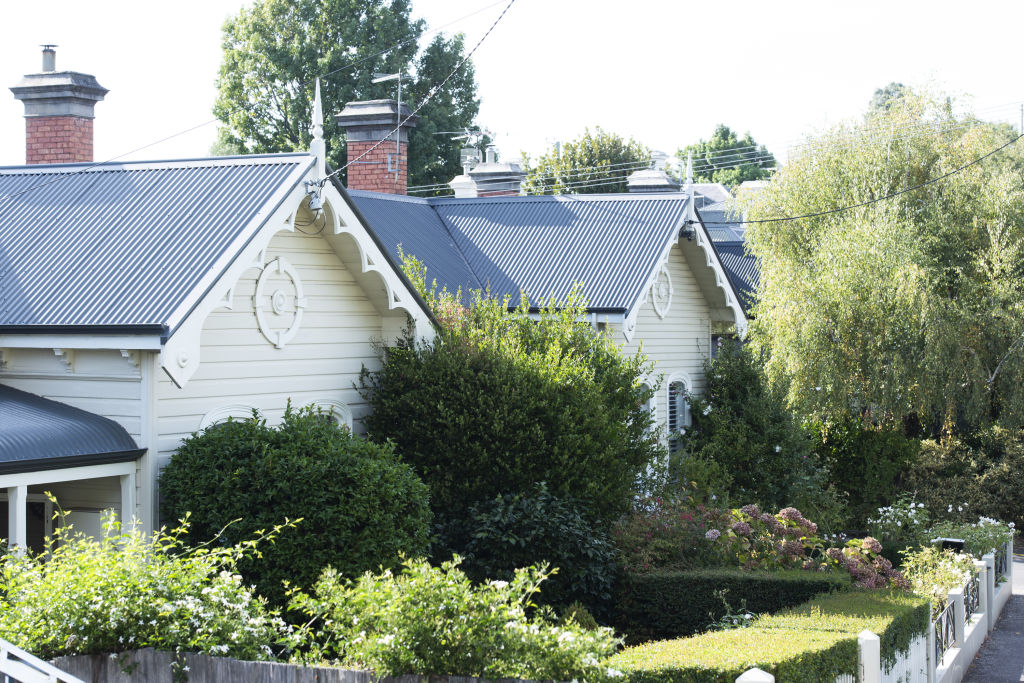 "Prices have been consistently rising throughout the whole country for the last six months now," said Mandy Welling, president of the Real Estate Institute of Tasmania. "There are no areas that aren't doing well.
"Even some of the mining towns, where you wouldn't live unless you were a miner, are very popular with investors as rental returns are so good. Where last year 10 per cent of our property was sold to interstate and overseas buyers, now that's looking more like 30-40 per cent. The market is crazy."
The median price in Hobart is now around $590,000, in Launceston $526,000 – with the difference narrowing as more people flood into the second city, driving a construction boom – and around $20,000 less in regional areas within a 45-minute drive, according to Ms Welling.
As a result of the explosion in demand, all 57 of the state's suburbs have returned five-year results that are completely in the black, and often pretty healthy to boot.
Two suburbs in the Clarence region, in the east of Hobart, have undergone particularly stellar price growth. The price of a house in Rokeby, for instance, has risen 99 per cent to a new median of $393,000, while in Risdon Vale the median has jumped 90.8 per cent to $326,200.
"Both are Housing Commission areas which have been very, very cheap for a long time – and despite those rises, they still are," said Adrian Kelly, principal of Hobart's View Real Estate, and national president of the ReaI Estate Institute of Australia.
"Risdon Vale is just next door to the prison, too, which hasn't helped it in the past. But while it was mostly state housing the 1960s and 1970s, now a lot of young families are moving in, so it's no surprise prices have almost doubled, starting off from that low base."
The Risdon Prison Complex is probably best known as the medium to maximum security prison that housed Port Arthur massacre gunman Martin Bryant, notorious criminal Mark Brandon "Chopper" Read and CSIRO scientist Rory Jack Thompson, who was convicted of murdering his wife.
Tasmania's results contrast sharply with all the other states, bar Queensland, which has also seen no negative five-year growth.
Sydney, for example, has a number of areas where prices fell over the past five years – houses in Austral by 78 per cent, Hillsdale units by over 30 per cent and Sydney Olympic Park units by 19.8 per cent being the clearest examples. In Melbourne, units in Carlton dropped in price by 37.1 per cent, and in Docklands by 12.5 per cent.
In Darwin, units in the city centre suffered a 30.7 per cent price drop over the last five years, units in Campbell in Canberra Central fell by 18.1 per cent, while houses in Balga in Perth sank by 24.2 per cent. In South Australia, Kadina on the Yorke Peninsula was the worst performer with a price fall of 9.9 per cent.
Prices in the Apple Isle have also been dragged up by the spectacular strength of the housing market in Hobart, where house prices finished 2020 on a new record high, jumping 6.1 per cent over the December quarter, and 12.4 per cent over the year.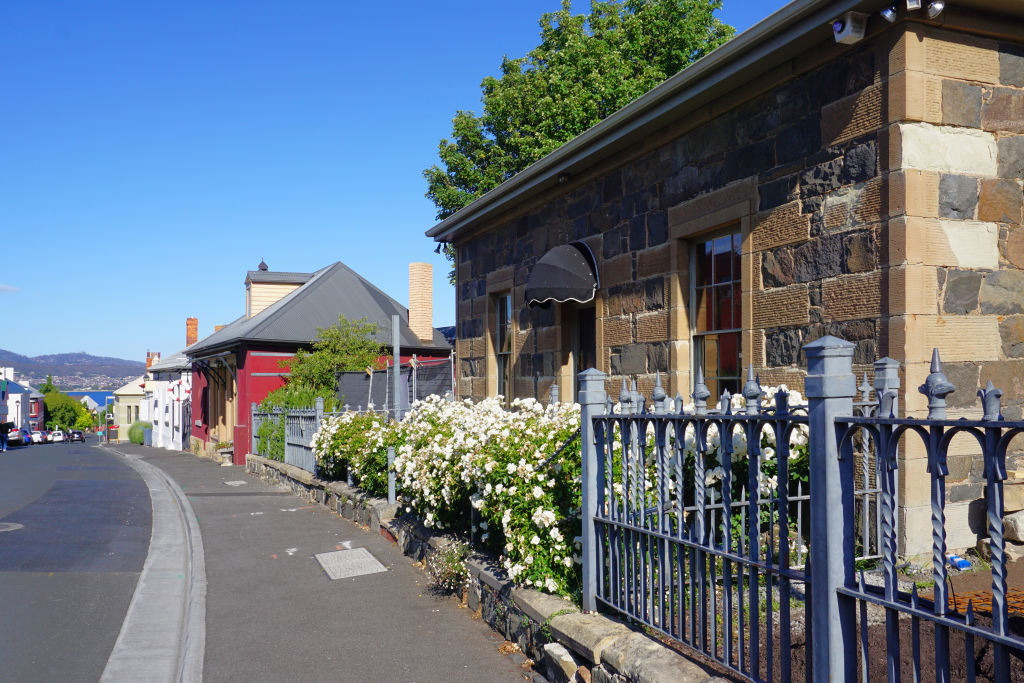 "It was only a year ago that Hobart was the most affordable capital city to purchase a house but it is now more expensive than Darwin and Perth," Domain senior research analyst Nicola Powell said. "If the pace of house price growth continues it is set to overtake Adelaide.
"This highlights the resilience of Hobart's property market following a short-lived dip in prices mid-year."
The other standout performer in Tasmania has been Moonah – which Mr Eslake said was "across the flannelette curtain which divides the city of Hobart from the city of Glenorchy" – which enjoyed 82.6 per cent price growth over the past five years. Bridgewater in Hobart saw its median grow by 78.4 per cent, Lindisfarne by 68.7 per cent and Brighton by 68.1 per cent.
The worst performer in the state was Smithton on the north-west coast, a predominantly blue-collar area where prices have risen just 1.8 per cent in five years. "But we're seeing a lot of investors buying there now because rental returns are so strong," said Mr Kelly.
The startling property results are stirring hopes that mainland Australia will pay a great deal more attention to its island across the Bass Strait.
"We're hoping that, if Brisbane gets the Olympic Games in 2032, it won't repeat the terrible error of its 1982 Commonwealth Games, where schoolkids formed a map of Australia and completely missed Tasmania out," said Mr Eslake. "Some of us have never forgotten that …"
You can hear Sue Williams chatting about Domain stories and apartment-related issues every week in the Flat Chat Wrap podcast