How first-home buyer Ralf scored his dream home
The capricious nature of the residential real estate market can be a challenge for the most seasoned of home hunters, and it can be particularly disheartening for first-home buyers.
Ralf was never quite sure whether to believe what agents said and his lack of faith cost him a genuine shot at his first "perfect fit" house.
The first-home buyer had made an offer on a property in Balgowlah Heights in northern Sydney and when the agent told him he had another, higher offer, Ralf didn't believe him.
"I thought it was just the thing agents said to make you increase your offer, but the house sold within a week." 
A disappointed Ralf says he would have paid more, but he hadn't had time to build trust with the agent.
Watching on at auctions as properties sold above their quoted price range didn't help, and Ralf and his girlfriend Emma found themselves becoming jaded by the house hunting process.
The couple were living together in Emma's Mosman apartment when the hunt began.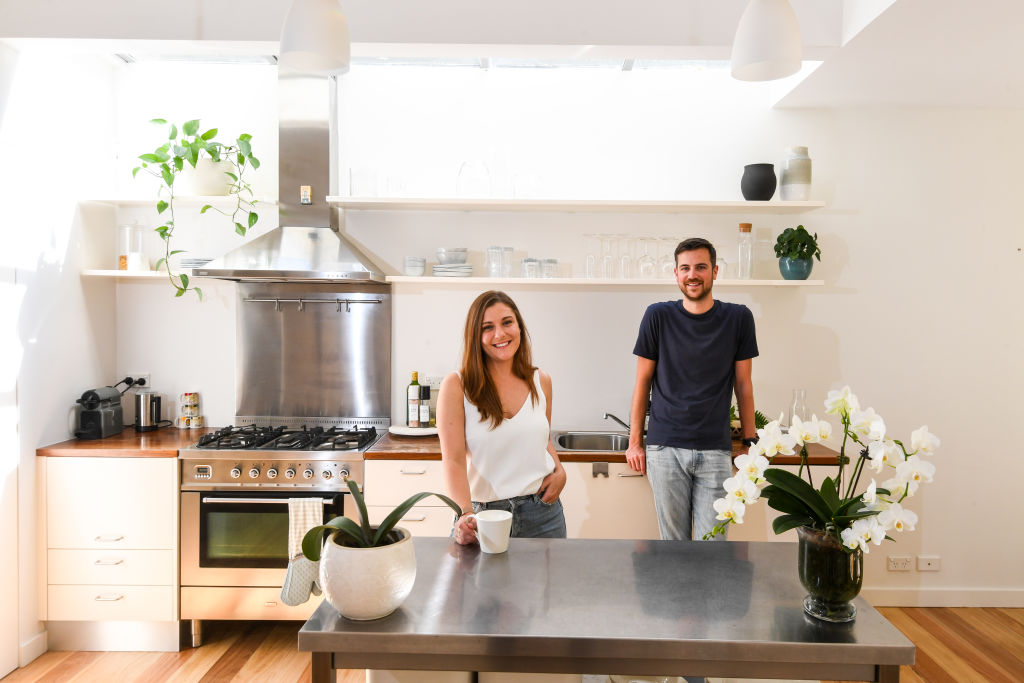 "In today's world where you live is becoming more and more important, so the main reason for me [to buy] is to get a little bit more space beyond what our apartment could offer us," says Ralf.
"I really wanted to have an outside area where I could go out and enjoy the sunshine. We did have a little of that in Mosman, but nothing like a garden."
From an investment point of view, Ralf says he had held a longer-term plan to get into the Sydney housing market: "I wanted to get out of stocks and put [money] into stone a little bit more."
Ralf told Domain he had been "living quite frugally" for five years which allowed him to invest his savings in the stock market and build up a good deposit. The 32-year-old set a "pretty firm" budget of $2 million.
"We were willing to stretch it a little bit if a super-unique opportunity came along," he says.
Because Ralf wanted to be able to cover the mortgage by himself, he did his due diligence on the numbers to make sure he wasn't looking at properties beyond his means. 
"I made a pretty extensive spreadsheet with all the ingoings and outgoings and I put the mortgage rates in there to see what impact different interest rates would have," he says. 
His job in technology sales was "mostly unaffected" by the pandemic so he felt confident about committing to a mortgage, particularly after consulting with his financial advisor.
Emma says they were keen to stay in Mosman but quickly discovered that a free-standing property was beyond the budget. So they shifted their focus to Balgowlah Heights.
"We thought Mosman was going to be a bit of a stretch," says Ralf. "There wasn't much on the market and all the properties seemed to go over the auction guide and we weren't prepared to pay that."
Ralf says Balgowlah Heights offered larger, more affordable blocks than the lower north shore. They were looking for a character house with space, plenty of natural light, a garden and a car space, with water views also on the wish list.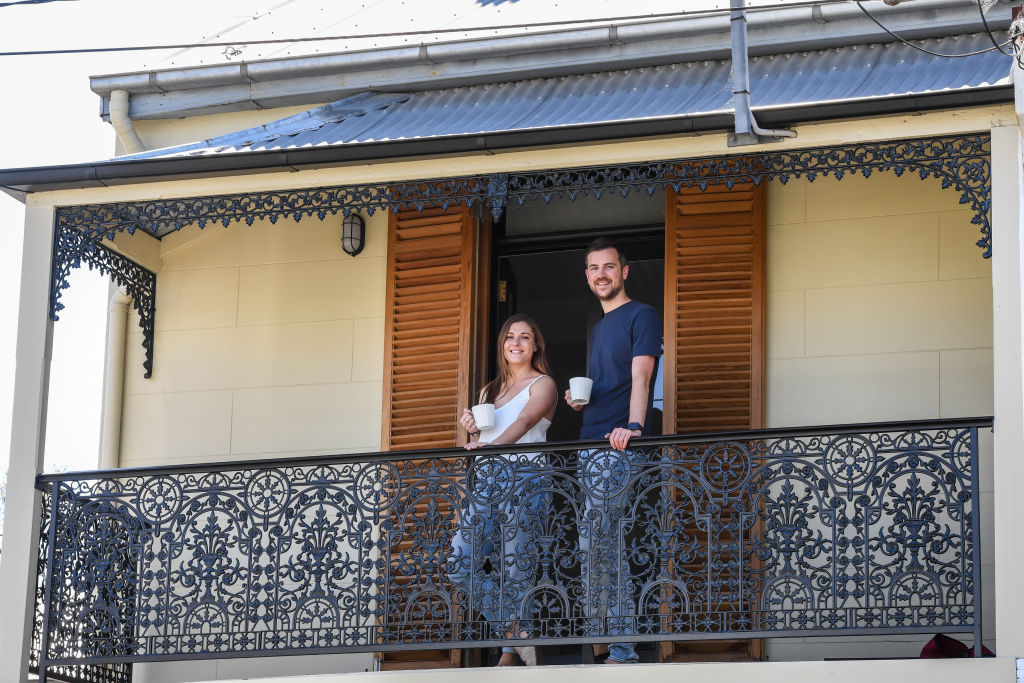 But when they missed out on the one property that ticked most of their wish list boxes, they found alternative options in their price range had dried up.
After several months of fruitless house hunting, Ralf and Emma decided it was time to move their search across the harbour.
"I had grown up in the inner west and a couple of friends had moved over this way," says Emma. "When we visited them, Ralf really liked the area. We started exploring a little more and saw some really beautiful homes that were in our price range."
They narrowed their search to the Balmain peninsula where character homes proliferate.
"I'm originally from Europe and we have a lot of really old houses there so that was something we ideally wanted," Ralf says.
But each time they found a property they liked, it would sell above the initial price guide, including a Birchgrove auction where the price moved so quickly they didn't get the opportunity to place a bid, with the property selling for $150,000 over the guide.
"After we missed out on that auction, we really didn't feel like doing more inspections," Ralf says. 
So when Monique Dower from Belle Property Balmain listed a property in Birchgrove off-market, they were feeling too disheartened to go and see it.
Dower thought the three-bedroom Victorian terrace would be right up Ralf's alley, so she sent him a text encouraging him to book an inspection. 
"We had been to two or three of her properties prior to this one and she would always follow up with us afterwards," says Emma. "She knew we were serious about buying."
The two-storey home had a price guide of $2 million to $2.2 million. It offered harbour glimpses, a light-filled kitchen and dining room thanks to a section of glass ceiling, and a private courtyard facing north-east. The only thing missing was a car space. The couple decided it was worth checking out. 
"I immediately got a good feeling," says Ralf. "We really liked it so we put in an offer of $1.95 million, which we knew was a bit low. We didn't expect her to go with the lower offer, it was to test the waters."
Dower told Ralf he'd "need to move a little" so they went back and forth a few times over the course of a week until Ralf made his final offer of $2 million. Just as the nerves were really kicking in, he was told his offer had been accepted.
Ralf and Emma's experience with Belle may have gone some way towards amending their negative view of real estate agents.
"She was really good at communicating with us and giving us updates on what the owners were thinking," says Emma. "And even down the line once we had secured the house, she was so happy for us which was really nice."
The couple moved into their new home in early September and, even among the detritus of half-emptied boxes, are delighted with all their extra space.
"We've gone from a 72-square-metre apartment to 160 square metres, so we've more than doubled our space," says Emma. 
And while they didn't get off-street parking, Ralf says there's plenty of on-street parking available and space in the garden for a storage shed.
Ralf is quietly pleased to have stuck with his $2 million budget.
"It is a really large purchase and agents can make it look like it's nothing to pay another $10,000 but in the end that $10,000 is probably three months' worth of payments when you could be doing a bathroom reno, and you pay more interest and you have to pay stamp duty on it, so it all adds up."
This is part of a series looking at how Australians bought their homes. For more advice, read Domain's ultimate guide to buying your first home.