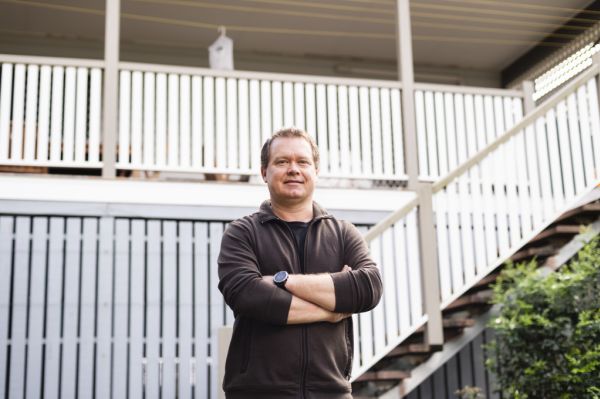 No negotiations: How Simon scored an investment property at the right price
Holding firm on your walk-away price is perhaps half the battle when buying an investment property, and it's a strategy that paid off for Simon Smith this year.
The Brisbane-based investor bought a dual-key apartment in the Bel Air building on the Gold Coast in May for $330,000, a deal that took two months to close as COVID-19 and a reluctant vendor slowed progress to a near standstill.
But let's rewind to January when Smith, having sold a block of land on the Sunshine Coast, decided his next investment should deliver tax benefits.
"I had a capital gains strategy on the Sunshine Coast," he explains. "There was not a lot of maintenance but also no tax benefits. I was pouring a lot of money in and not getting much of a tax break. So I wanted something with the ability to claim back on my yearly return."
His plan was to buy a neutrally geared property in the state's holiday capital, the Gold Coast.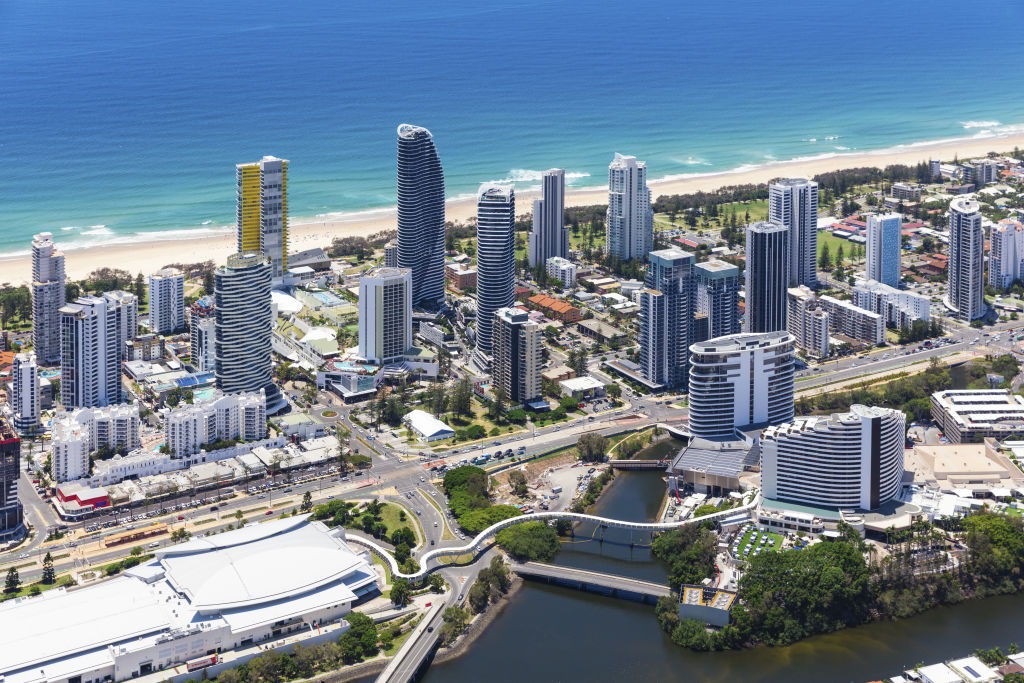 "It's such a happening, vibrant place; it's somewhere that everyone wants to be," says Smith. "The fact that Brisbane and the Gold Coast are within an hour's drive helped with my decision because it would be a lot easier to commute."
While Smith liked the idea of buying close to key amenities, he wanted an apartment one step removed from the action and "a little less touristy than Cavill Avenue", so he focused his attention on Broadbeach.
"There are different locations on the Gold Coast where you can do different things and the location I was looking for was somewhere with a lot of facilities nearby, a lifestyle location, and Broadbeach suited that pretty well."
Weekends were soon hijacked for property inspections and Smith estimates he looked at around 15 apartments over a period of three months. He reports being tempted by those with sparkling water views, but he kicked into investor mode and decided the extra expense – sometimes as much as 20 per cent above a comparable unit without a view – wasn't warranted.
"I saw some units where there was a nice view of the ocean, but a view commands a premium price," he says. "Do we need it? For an investment property, I decided probably not."
He met Ray White Broadbeach agent Mark Stafford in the foyer of Bel Air in February. Smith was there to inspect a one-bedroom unit, while Stafford was showing the dual-key apartment. Smith was keen to take a look but didn't have time that day and it took another six weeks before he could get access, with COVID-19 throwing an unexpected spanner in the works.
Stafford says trying to sell an investor unit "when there were tumbleweeds rolling down Surf Parade" was a huge challenge.
"It was tenanted at the time so we had to be very respectful about going in, especially regarding safety," he says. With Ray White taking extreme measures to protect all parties, inspections involved a mask, gloves, boot protectors and social distancing.
Smith only managed one inspection before the property went to auction, but he liked what he saw. The wheelchair-friendly apartment — one of only two with wheelchair access in Bel Air — was leased for $490 a week, but its accessibility also meant it would prove a popular holiday rental. Set across the road from Pacific Fair and within walking distance of the beach, casino and convention centre, the apartment was also close to the train line and the centre of Broadbeach.
Then there was the added advantage of the dual-key setup.
"The thing with dual-key units is you can live in one side and rent out the other, or if you rent out both sides individually there's potential for higher income," says Smith. "I saw it as a flexible option."
Interestingly, he discovered that banks perceive dual-key properties as more difficult to sell if an owner defaults on their loan. This made securing the property for the right price even more critical to ensure the price paid was not higher than a bank valuation.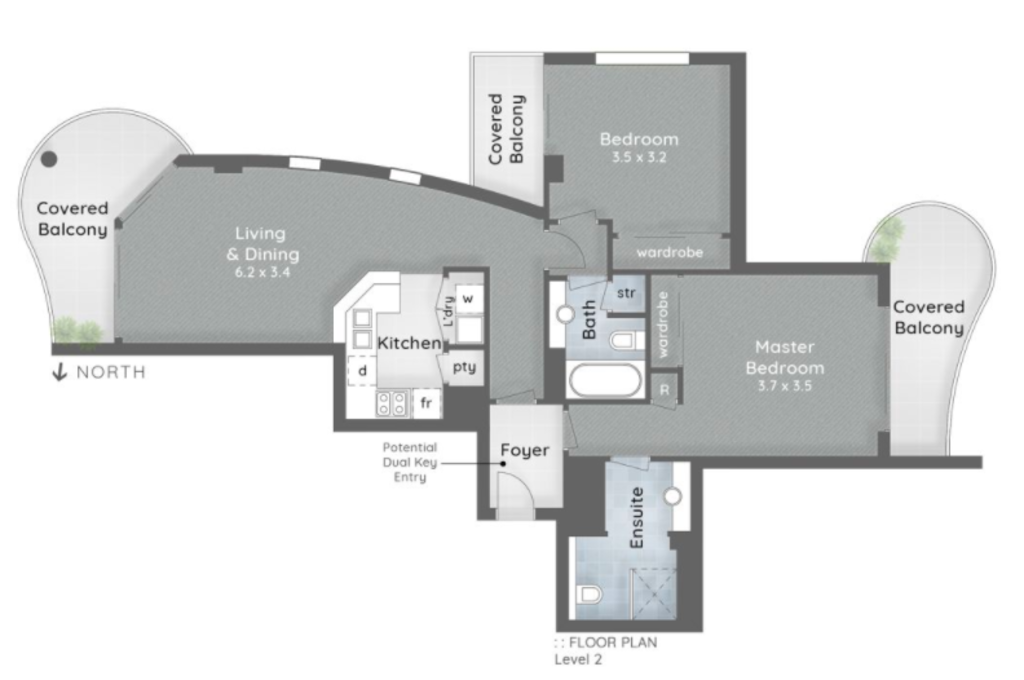 Originally listed in February with hopes of $375,000, the two-bedder went to auction in March.
"I had a price in mind of what I wanted to pay," Smith says. "There were a few unknowns: I hadn't had a building and pest inspection and I wasn't sure of any maintenance requirements."
Having only inspected the apartment once, Smith wasn't comfortable that he knew all the details of the property, so he made a conservative bid of $300,000. He was one of two registered bidders on the day and the property was passed in on the next bid from the competing buyer.
Under instructions from his vendor, Stafford didn't negotiate with either party, instead returning the property to the market with a price guide of $365,000. However, he kept in touch with Smith who, after another inspection, decided to make a written offer, giving Stafford a signed contract for $330,000.
Knowing it was well short of the vendor's target price, Smith continued his apartment hunt, aware his offer may not be accepted.
"The good thing was I kept in touch with Mark through the whole process," he says. "There was constant communication, he was gauging the seller's feelings the whole time."
When Stafford encouraged Smith to make his offer more enticing, he didn't budge.
"I kept firm on my walk-away price," he says. "At that stage, there were a lot of other units on offer, and people were scared. The news was saying property values could drop by up to 30 per cent. I thought that might play to my advantage."
Smith was right. About two weeks after he submitted his offer, the vendors signed the contract.
"I felt very happy," he says. "I thought the seller was going to walk away because it took so long."
Stafford says the combination of COVID-19 and a dearth of buyers at the vendor's target price meant it wasn't an easy sale, but the vendors had to sell and he believes Smith made a great buy.
"It took a while to put this deal together," Stafford says. "It took courage to sign a contract during COVID – a lot of people wouldn't have done it."
Smith says if he had his time over, the only thing he would have done differently would have been to book a weekend stay in Bel Air before committing to buy.
"It just dawned on me last weekend that it would be smart to stay in that property or in one nearby because there could be little things you don't realise when you inspect that may be more problematic," he says. He lists traffic noise, apartment airflow and lift waiting times as potential issues to look out for.
But he feels confident his purchase in Bel Air was a sound decision. And, not long after settlement, a comparable dual-key unit in the same building sold for $370,000, giving further validation to his "good deal".
This is part of a series looking at how Australians bought their properties. For more advice, read Domain's ultimate guide to buying your first home.