Why I'll never live through another renovation
Moving out of a home during a renovation seems like an obvious decision, but when you weigh up the costs of relocating and renting, it's not so clear-cut.
The truth is a renovation is never a straight-forward project, and when it comes to knocking out the kitchen and ripping up those vinyl floors, tempers are tested, budgets are stretched and time-frames blow out.
These are some of the reasons why I would never live in a home I'm renovating again, no matter how much renting another property cut into my life savings.
It's dirty
Everywhere I looked, I found dust and debris. I expected this to a certain extent but because the home was so small, it was far harder to keep clean than I anticipated.
"Regardless of whether the client lives on site or not, we ensure the site is left clean and made safe at the end of every day," said Bayside Extensions managing director Frank Blueming. "Obviously, some dust does get through to areas of the house."
The key is to be prepared for the on-site conditions and understand that nothing is going to be truly clean until construction is complete. This issue, I must admit, caused a lot of stress.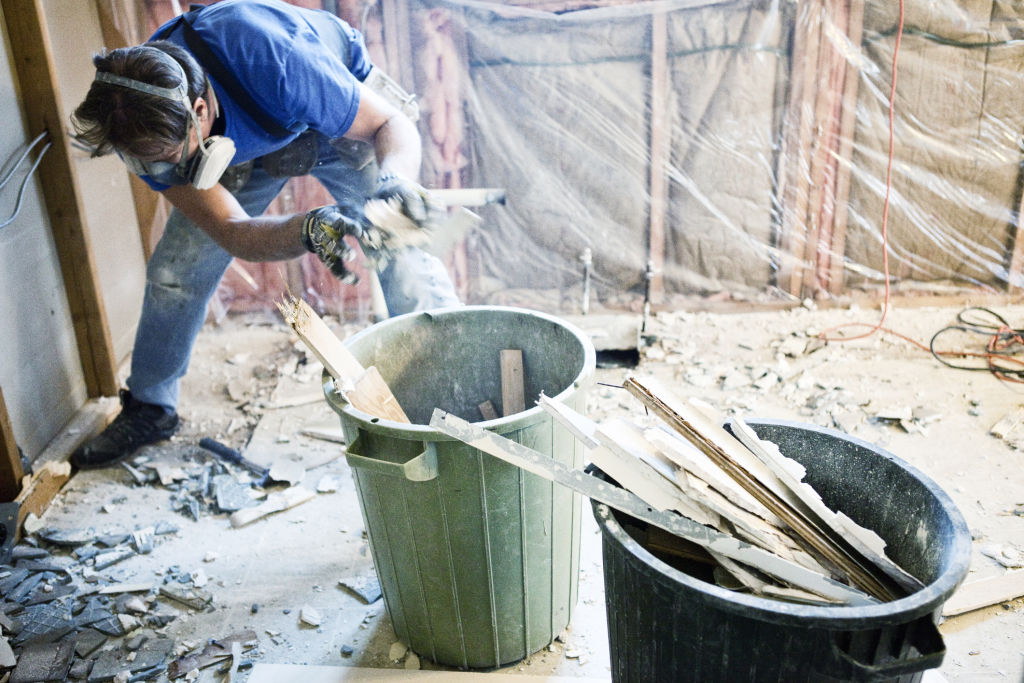 It's noisy
Construction works begin at 7am in most circumstances, so don't expect to sleep in. Waking to the sound of a jackhammer is certainly not ideal, but it's not just the noise itself that's a concern.
It also comes with a host of other issues, such as the neighbour complaints and comments. It's near impossible to please everyone and if you live in an apartment, it's hard for the noise not to penetrate through the walls and floors.
In fact, we had a constant stream of searing looks from neighbours eager to see the renovation end as soon as possible. This added to the pressure and put the already stressful situation into overdrive.
It's exhausting
When you're living in the middle of a renovation, exhaustion seeps in and things go wrong. I used the wrong paint for the walls, accidentally broke a glass sliding door when moving timber flooring and smashed a window with a chisel.
I made errors in judgment when selecting certain materials and trades, just to "get it done". Unfortunately, all these aspects of the renovation cost more time and money.
These issues also affect the dynamics of a household. My advice? Take some time away from the renovation. Whether it's to go out for dinner, stay at a friend's house for the night or have a cup of tea and stop thinking about the renovation.
One night away from the construction site can make a big difference to your mental health.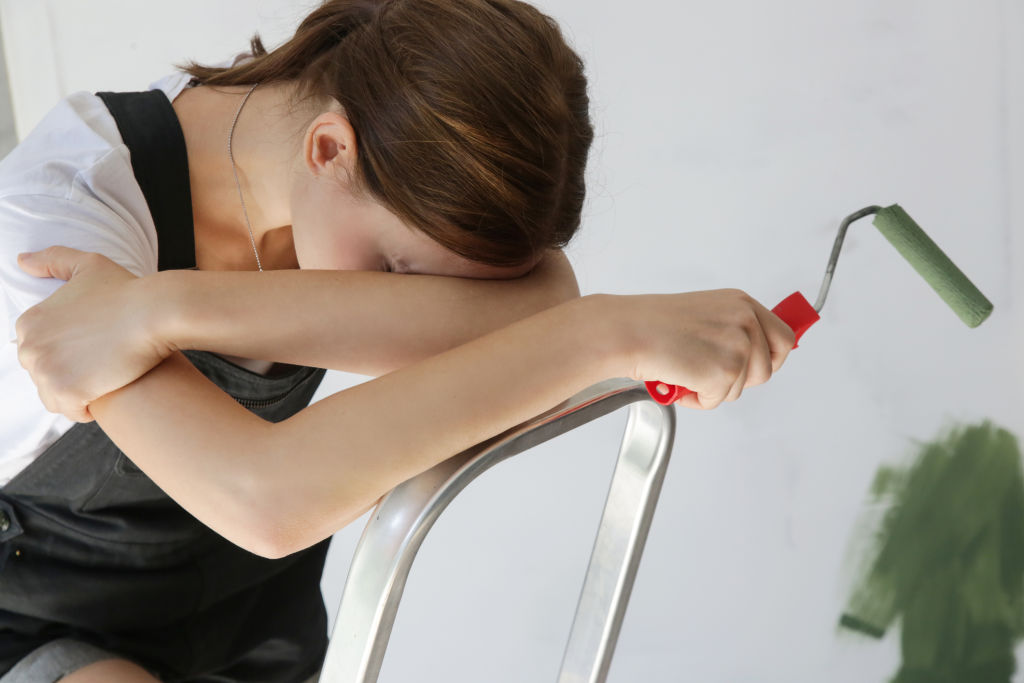 It's chaotic
Stepping over building materials in the hallway, or having a shower in a bucket in the laundry, can be stress-inducing. However, if I was organised, the renovation could have gone a lot smoother.
For example, I had a delay of several months for the kitchen benchtop installation. It turns out that living without modern conveniences can take its toll on even the most resilient individuals.
"We speak to clients before the process starts, and talk them through the process of what is involved," says Blueming. "It comes down to two things, communication and being organised from both sides."
Organisation is the key to running a renovation that is completed within budget, but the most important thing is to schedule. Issues such as delayed building materials or waiting on trades are traps for lost time and dollars.
It's inconvenient
I felt like I was always in the way of trades. And to some extent I was.
"It is more time-consuming if the client lives on the premises as we have to make allowances around them," Blueming said. "For example, at the demolition stage, it is an inconvenience for the builder if the client lives on the premises as we cannot demolish the total area under renovation."
However, this inconvenience goes both ways. "Additionally, it is an inconvenience for a client as the trades normally start at 7am and that coincides with the time that the clients get ready for work or their day," Blueming said.
"If it is a whole house renovation then it is advisable to move out, otherwise the client may just need to temporarily move out while the wet areas are being renovated."
When it comes down to it, I should've moved out. A renovation, small or large, is a time-consuming and costly task, so if you decide to stay on-site, be aware of the toll it can take on you and your family.