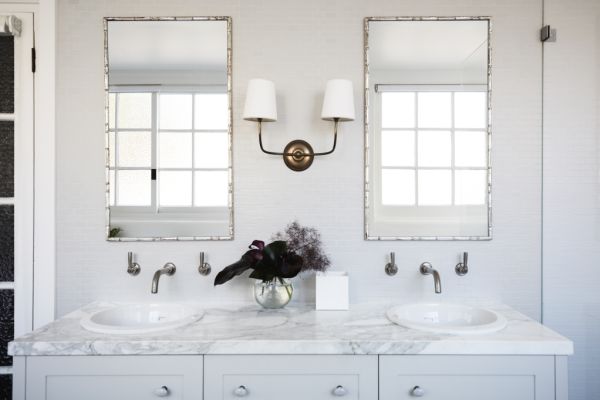 Bold choices and natural textures: The next big trends in bathroom design
There's one room in the house that sees us for who we truly are and that's the bathroom. We shower, we floss, we exfoliate. We use the bathroom mirror as our shield between ourselves and the outside world.
The bathroom is also a place of relaxation and self-care. Just ask your partner, housemate or child who spends their mornings absentmindedly using all the hot water while they envision themselves in their at-home day spa.
The bathroom is a necessity for all and given we use it so often, we might as well make it as user-friendly as can be.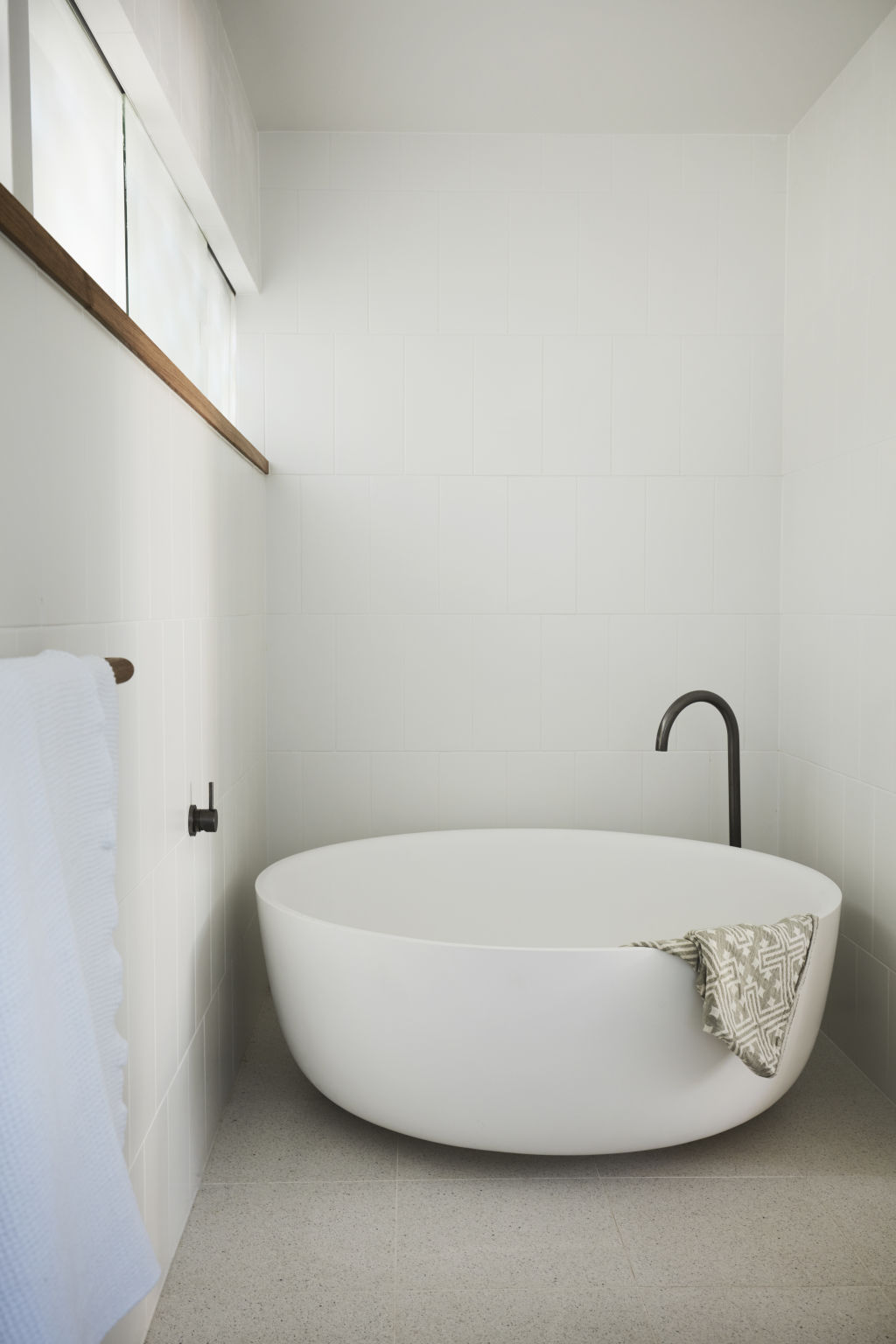 The first thing interior designer Sarah-Jane Pyke of Arent & Pyke considers when designing a bathroom is the best way "to maximise the usage of the space".
"Sure we want the bathroom to look good too, but we want it to serve the family or whoever is using the bathroom and make it really practical," she says.
"For example, a family of five with young kids will have everyone piling in in the mornings and we'll think about how to have privacy in the shower while someone else is brushing their teeth."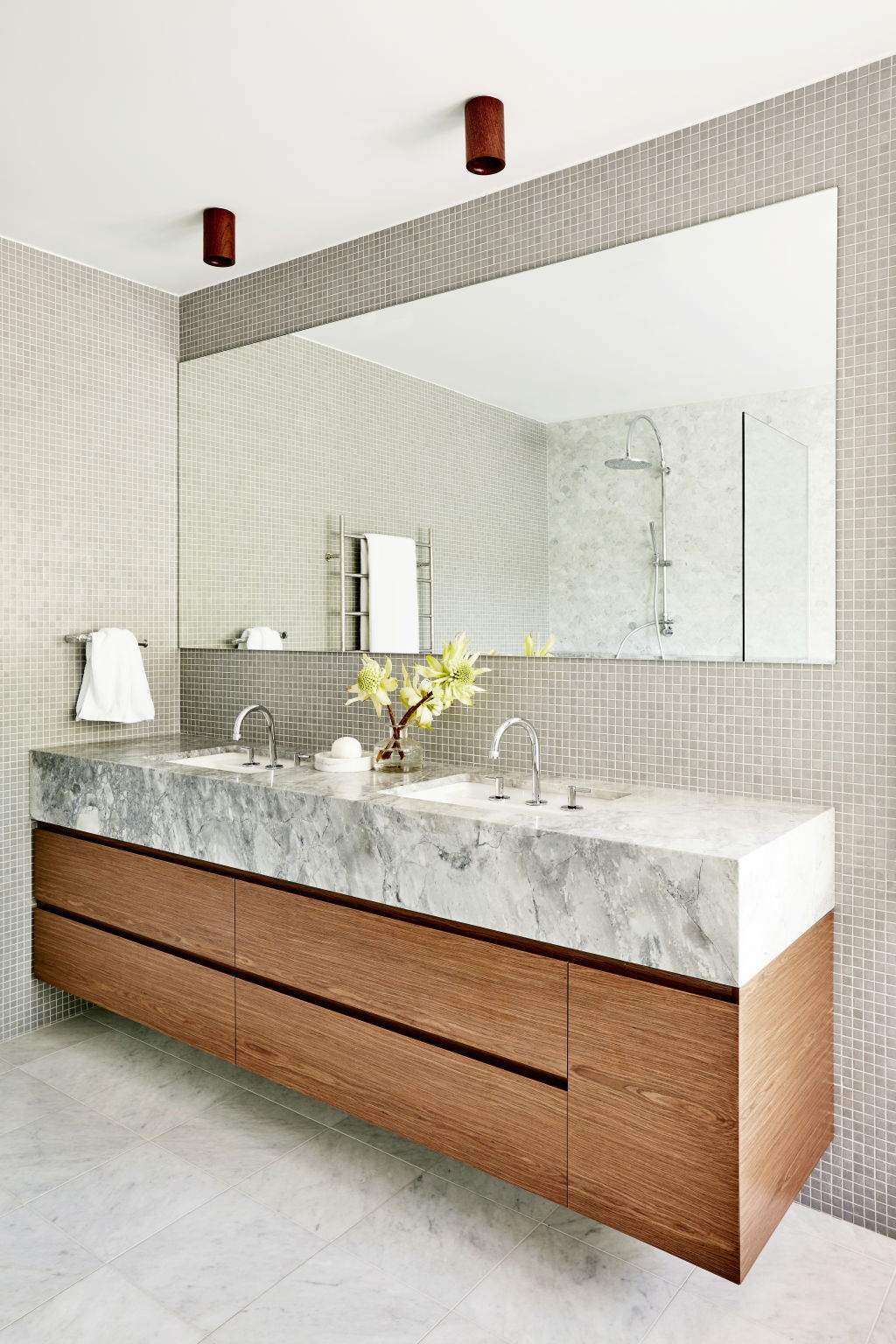 After considering how the bathroom will function, it's onto the amenities, fixtures and finishes.
Pyke and her practice aim for longevity when undergoing a bathroom renovation.
"It's much harder to refresh a bathroom compared to the living room or bedroom, you really want to try to avoid any changes that touch the waterproof membrane."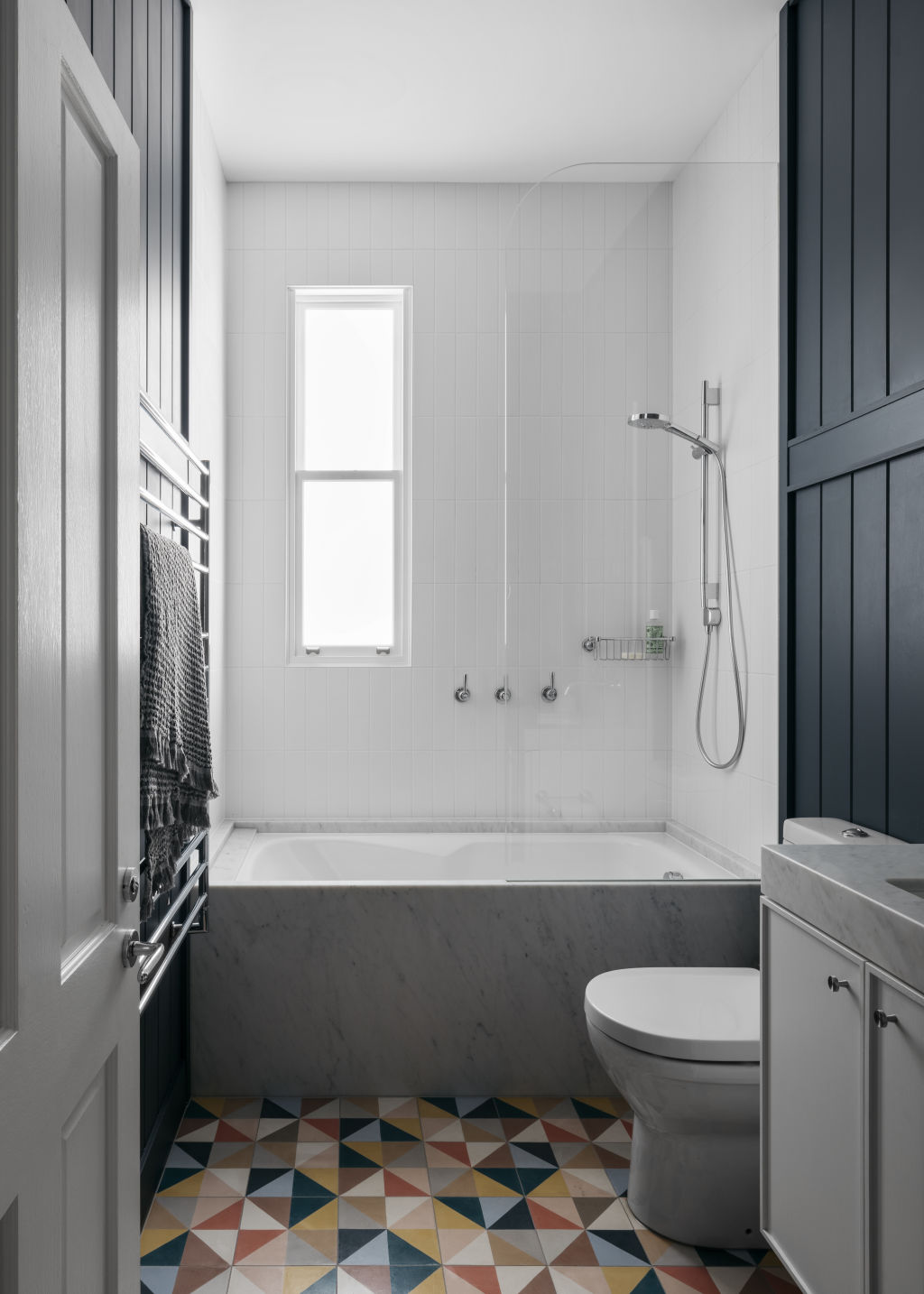 She's talking about the plumbing that usually exists under all of your tiles. And yes, to reach that plumbing you usually have to remove tiling.
So simple and classic designs that won't date work best but this doesn't have to come at the expense of interesting wall colours, tiling or tapware. You can have it all in moderation.
For tapware, interior designer Suzanne Gorman of Studio Gorman has seen chrome and brushed tapware make a resurgence.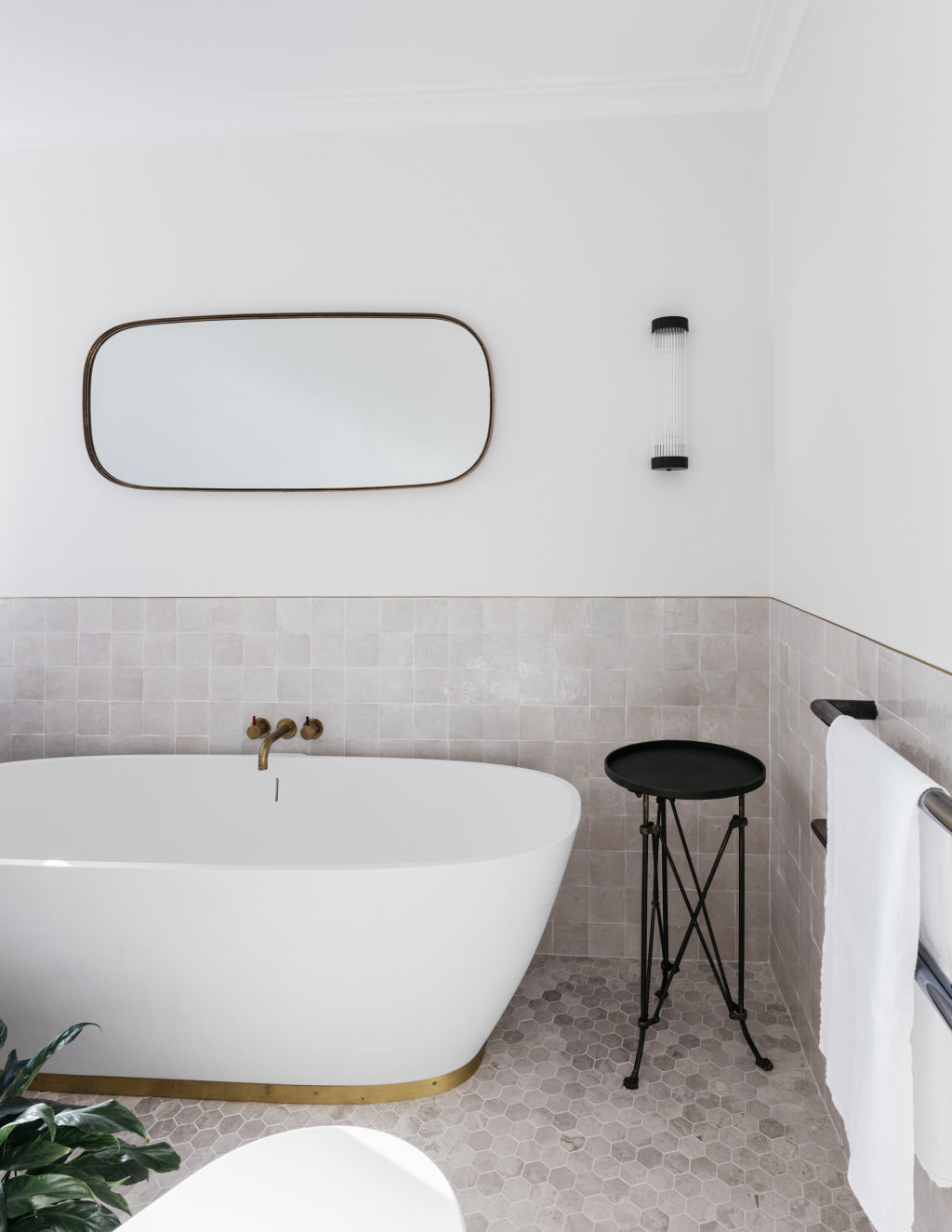 "Black, bronze and brass tapware had a big moment but I think that's calmed down and we're seeing higher demand for classic brushed and polished chrome tapware again."
Free-standing vanities are recommended by both interior designers.
"We like to think of these as furniture pieces," says Pyke.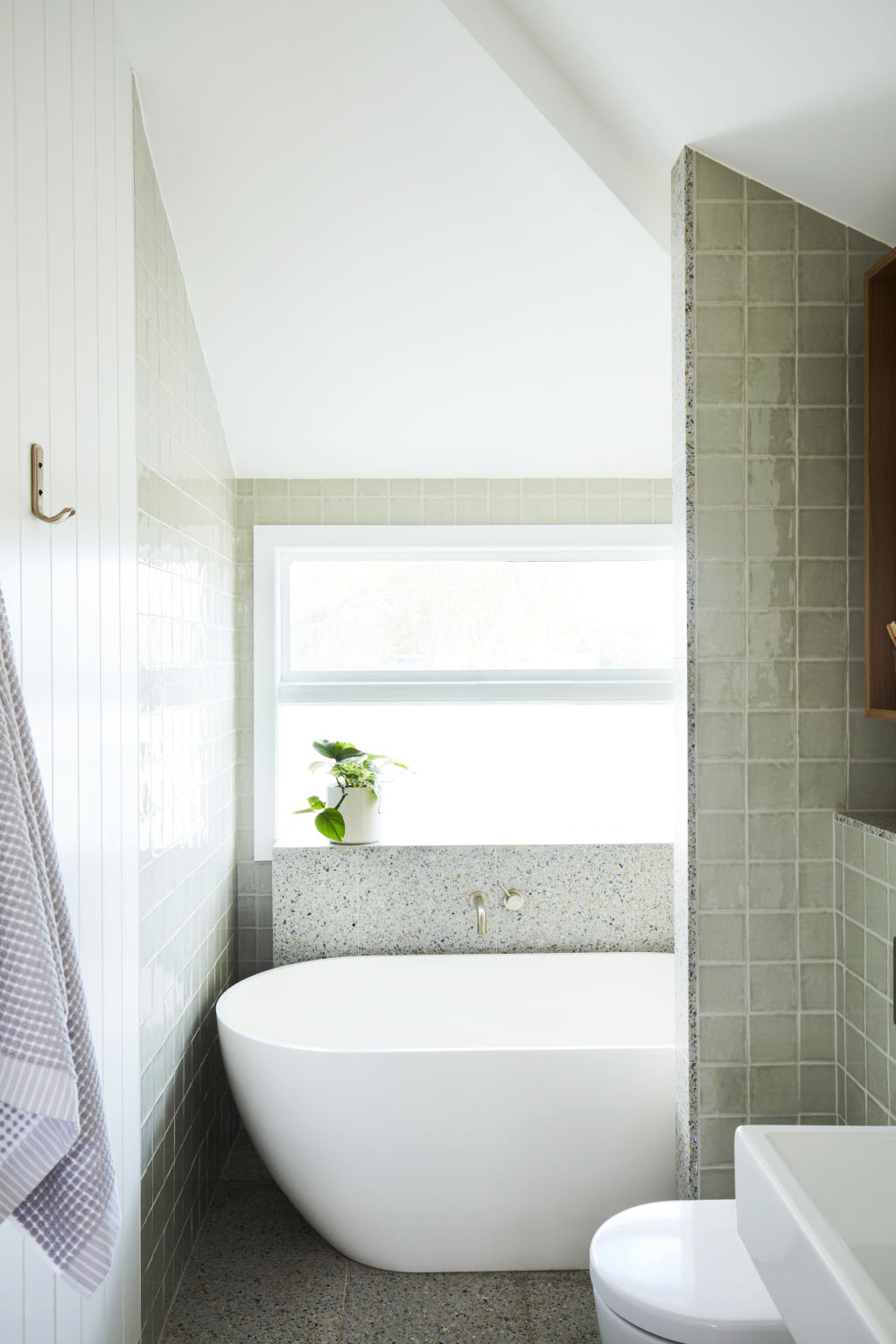 Gorman has noted a rise in tiled bench tops and stained oak vanities. "People are painting timber, and these vanities are really lovely because you're getting that grain and texture coming through the timber."
If artwork makes the living room, then consider tiling the artwork of your bathroom. Sure its main merit is being waterproof but tiles can look good too.
"Often we'll use a grey terrazzo floor but we'll never tile at full height because we like to introduce paint to a bathroom," says Pyke.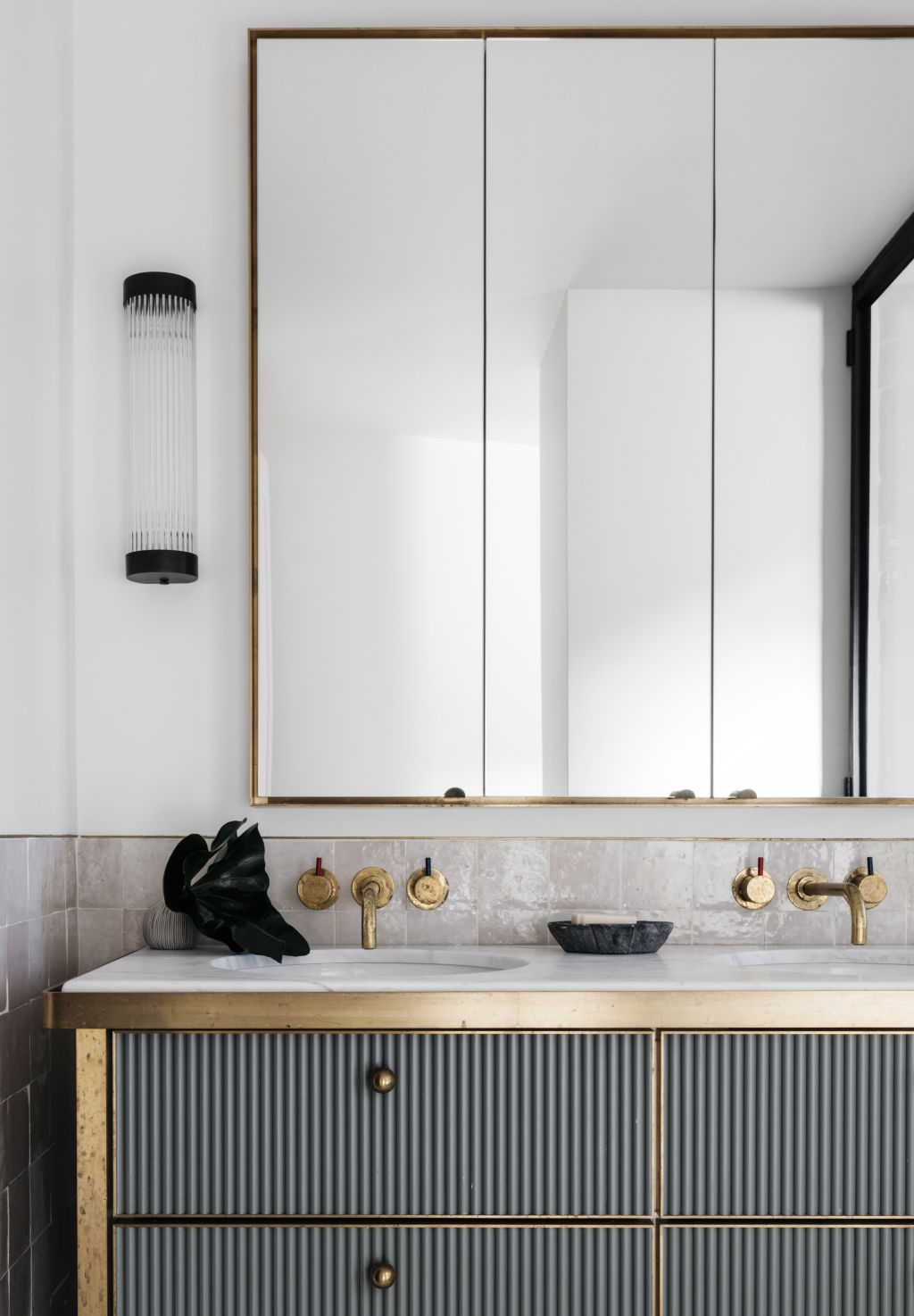 "We might paint it white or a beautiful soft peach and if in five years' time if the client wants to change it up, they could paint over it in a smoky green and the bathroom will feel like a whole new room."
But if wall tiling is not your thing, Gorman suggests using a natural render in muted greys on the walls.
"There's a lot of this around recently and I think we'll see more of it in bathrooms because it's pure, simple and has that back-to-nature retreat feel we aim for in this room."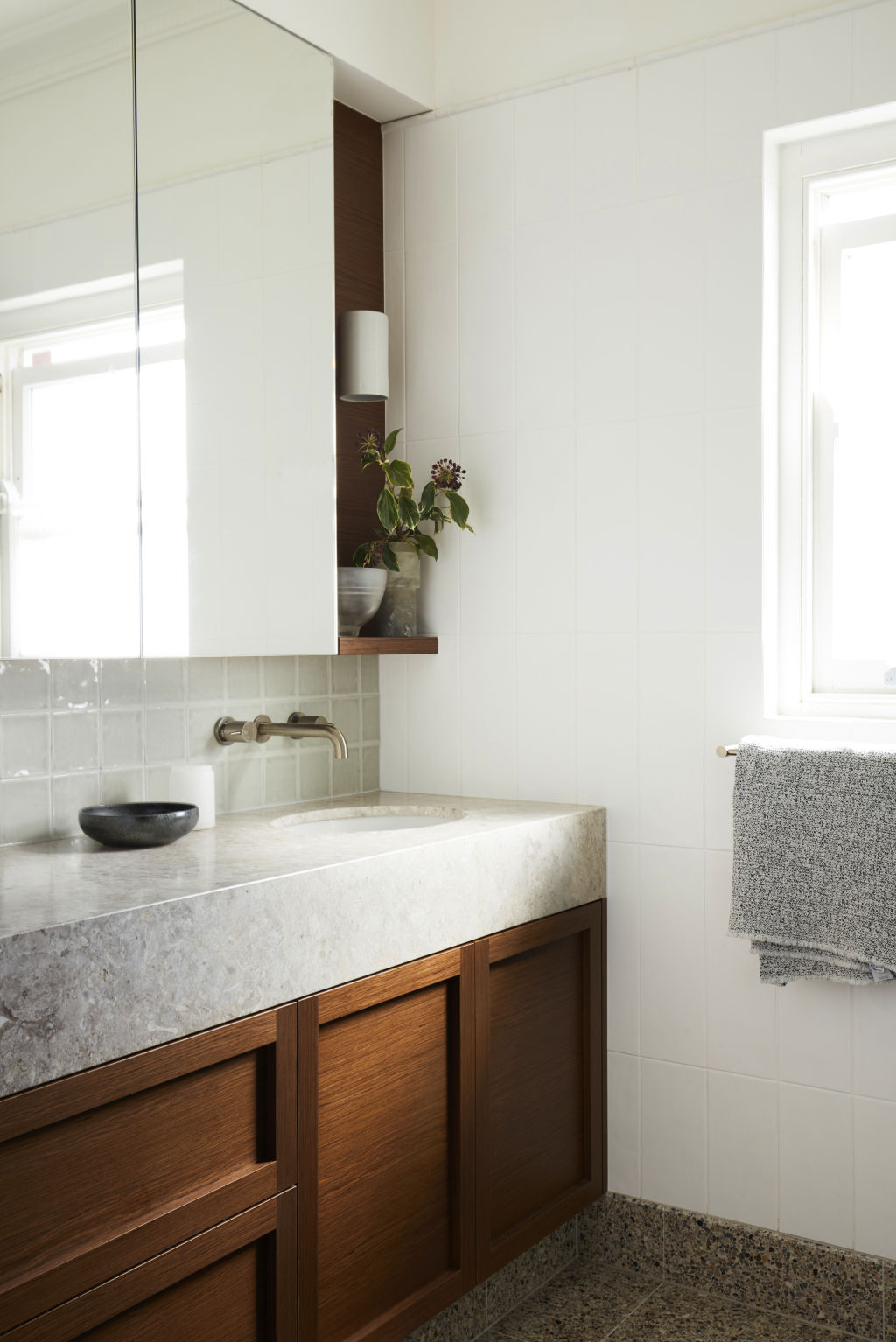 And for those with generously proportioned spaces wanting to introduce or upgrade an existing bath, Gorman says to look for something sculptural.
"It's one of, if not the main feature of the bathroom," Gorman says.
"We're seeing a lot of concrete baths in magnificent colours like earthy terracottas, plums and olives."
Unlike a wet towel you can hide behind the door, you're always going to see the bath, so it's worth considering a bolder choice.