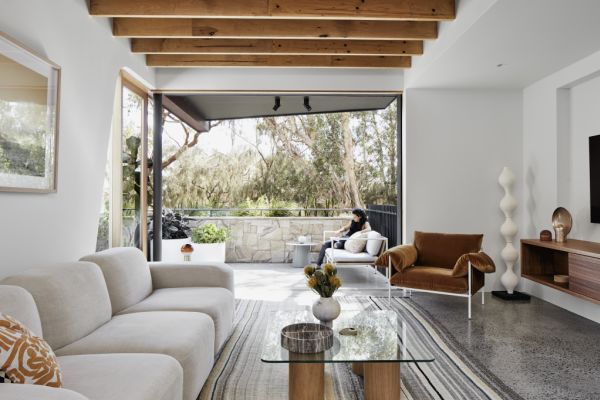 Inside a striking Bondi townhouse where everyday feels like a holiday
A progressive redesign of a classic Bondi townhouse, this compact, copper-clad home is built on a leafy corner site once occupied by two old semis.
Small in size but brimful of character, Bondi House is a personal sanctuary and live-work space for a professional couple and their beloved dog. Sustainably built and distinctive for its sculptural structure, it's their forever home and a nod to the eccentricity of the area.
"It's an expressive home in an eclectic street, so aesthetically it fits in perfectly," architect Conrad Johnston from Fox Johnston says. "It matches absolutely nothing."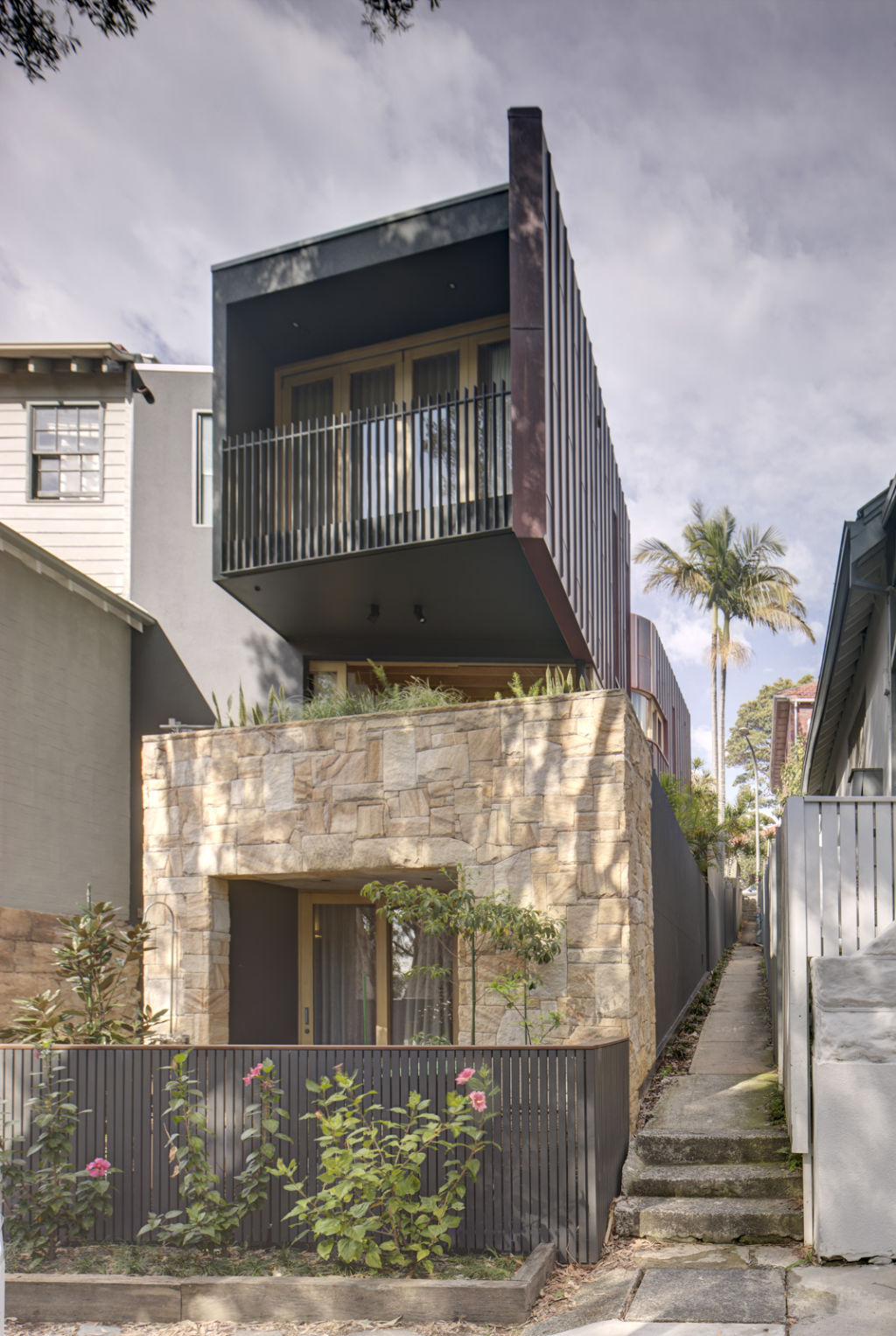 Set on a tiny, sloping 153-square-metre plot, the site's main challenge, a very busy public lane, was tackled using a playful and striking copper facade. Designed to ebb and flow in line with the undulating heights of the contiguous walkway, it subtly blocks prying eyes while imparting a strong visual gesture.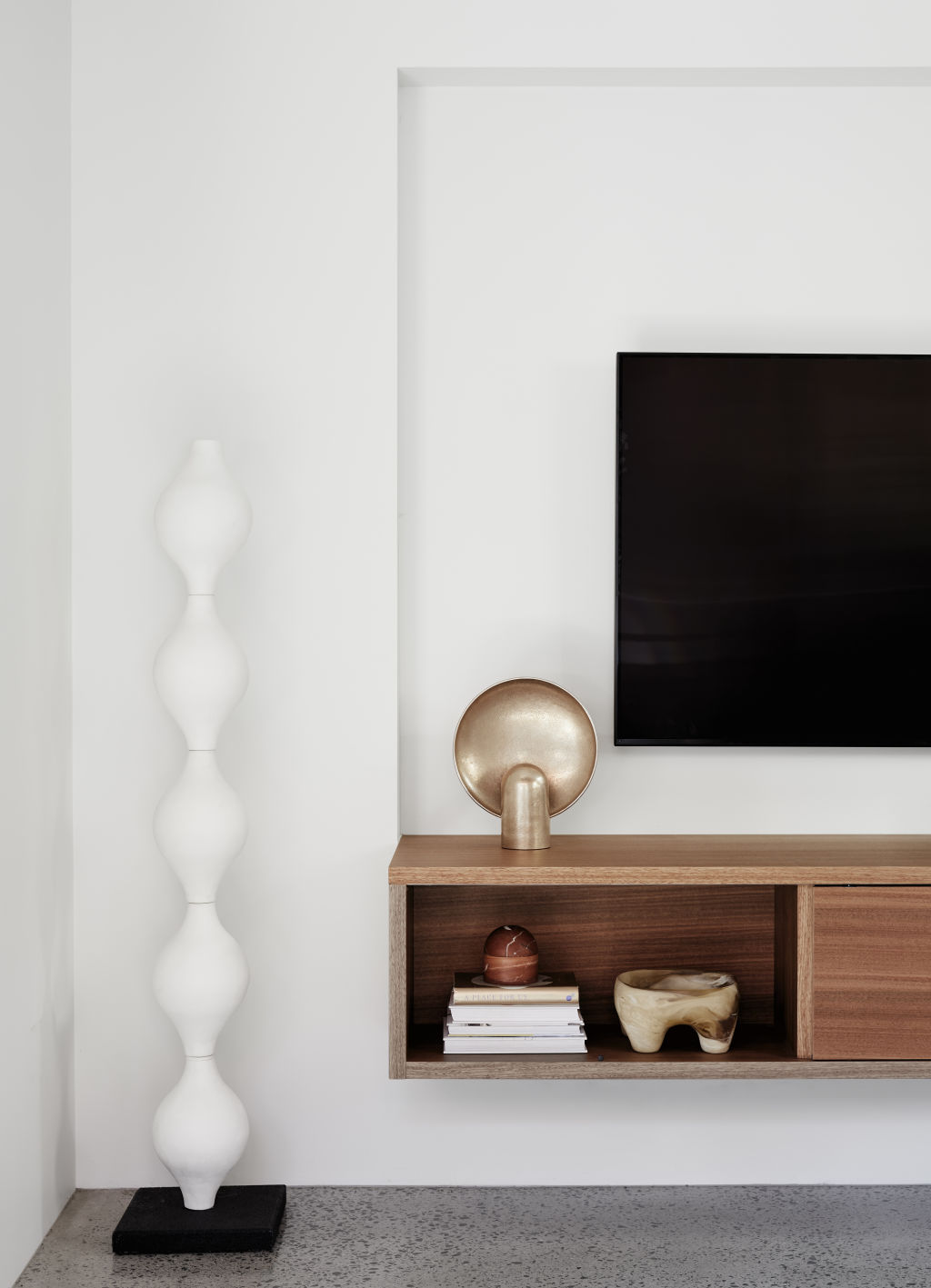 "The owner was keen to incorporate copper from the very beginning," Johnston says. "We found its benefits considerable, from the beautiful patina it develops over time to its sheer design flexibility. We wouldn't have been able to achieve this sculptural shaped facade with a material like timber."
Informed by its topography, the home comprises three distinct levels. It is bookended by courtyards, with a third inside the home to provide natural light and a lush green outlook from every level.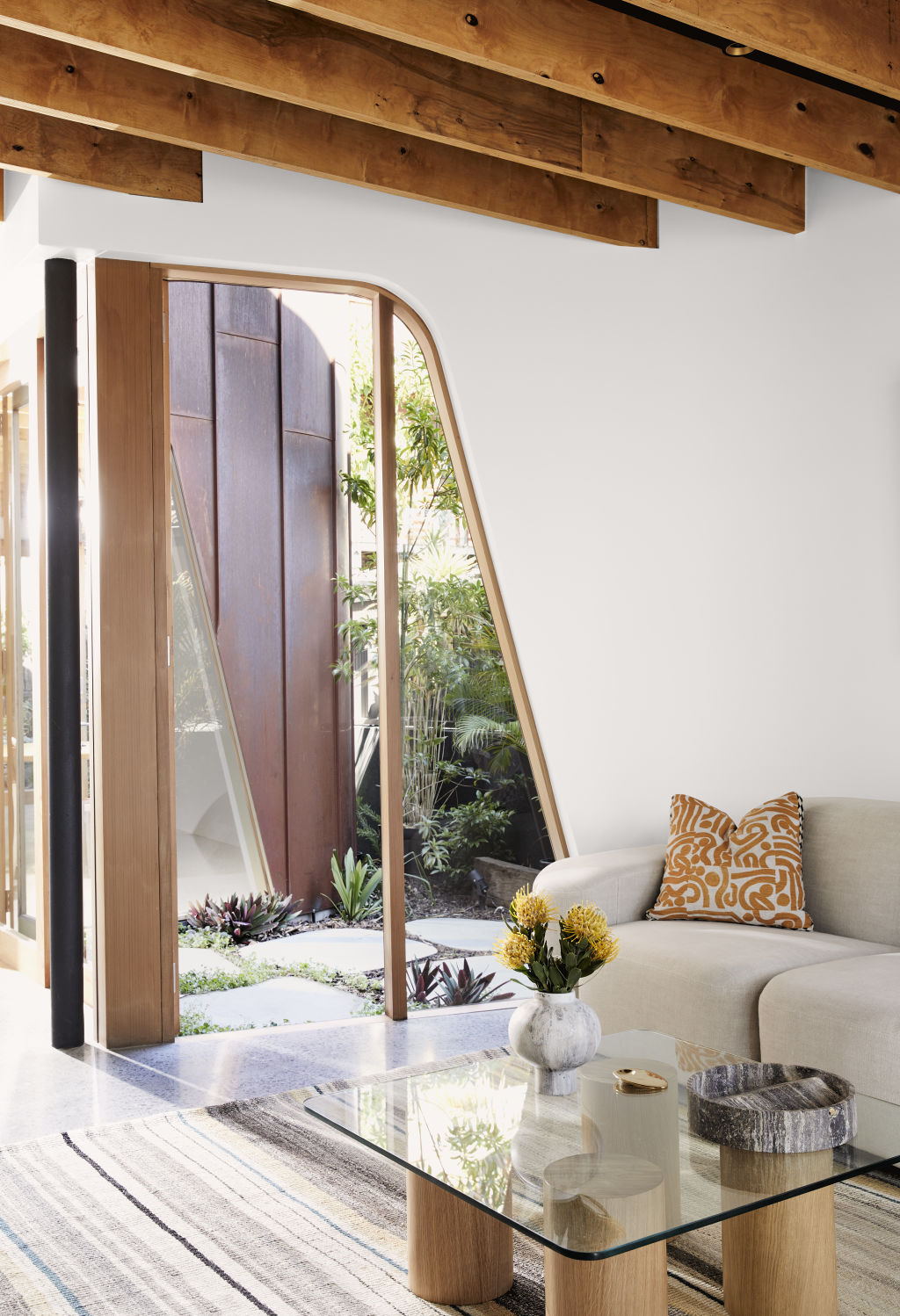 A small ground floor houses a home office and guest room that can be converted to a car space.
The kitchen and living spaces on the main living level are light-filled thanks to curved windows that envelop the central courtyard.
Upstairs sits the bedroom level. The external curved copper cladding provides privacy to the top and middle floors and features planting channels at its base that lead into the central courtyard. In time, as the vegetation progresses, it will enhance the home's natural connection with its native landscape.
The project draws together raw, natural materials with seamless surfaces, rounded apertures and sharp lines. Sydney sandstone forms the base, contrasting beautifully with the glimmering clad copper above.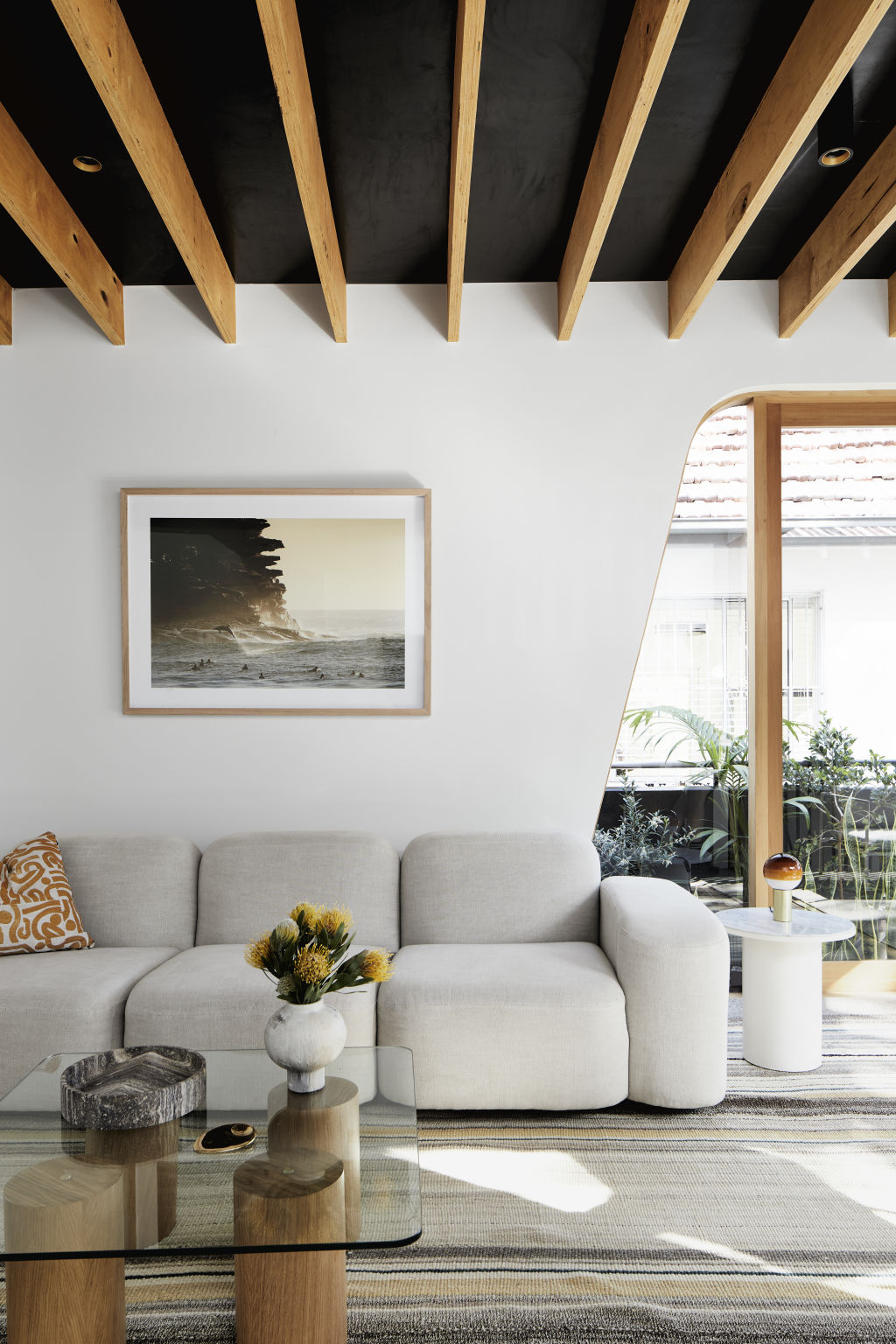 Polished concrete and spotted gum floors flow throughout, softened by western red cedar that lines windows and doors. Timber, in the form of joinery and ceiling rafters, weaves a common thread throughout the home, subtly referencing the area's paperbark trees and bushland.
In the kitchen, where timber joinery encircles a robust granite island bench, vast doors slide open onto an outdoor living space, creating seamless internal-external integration.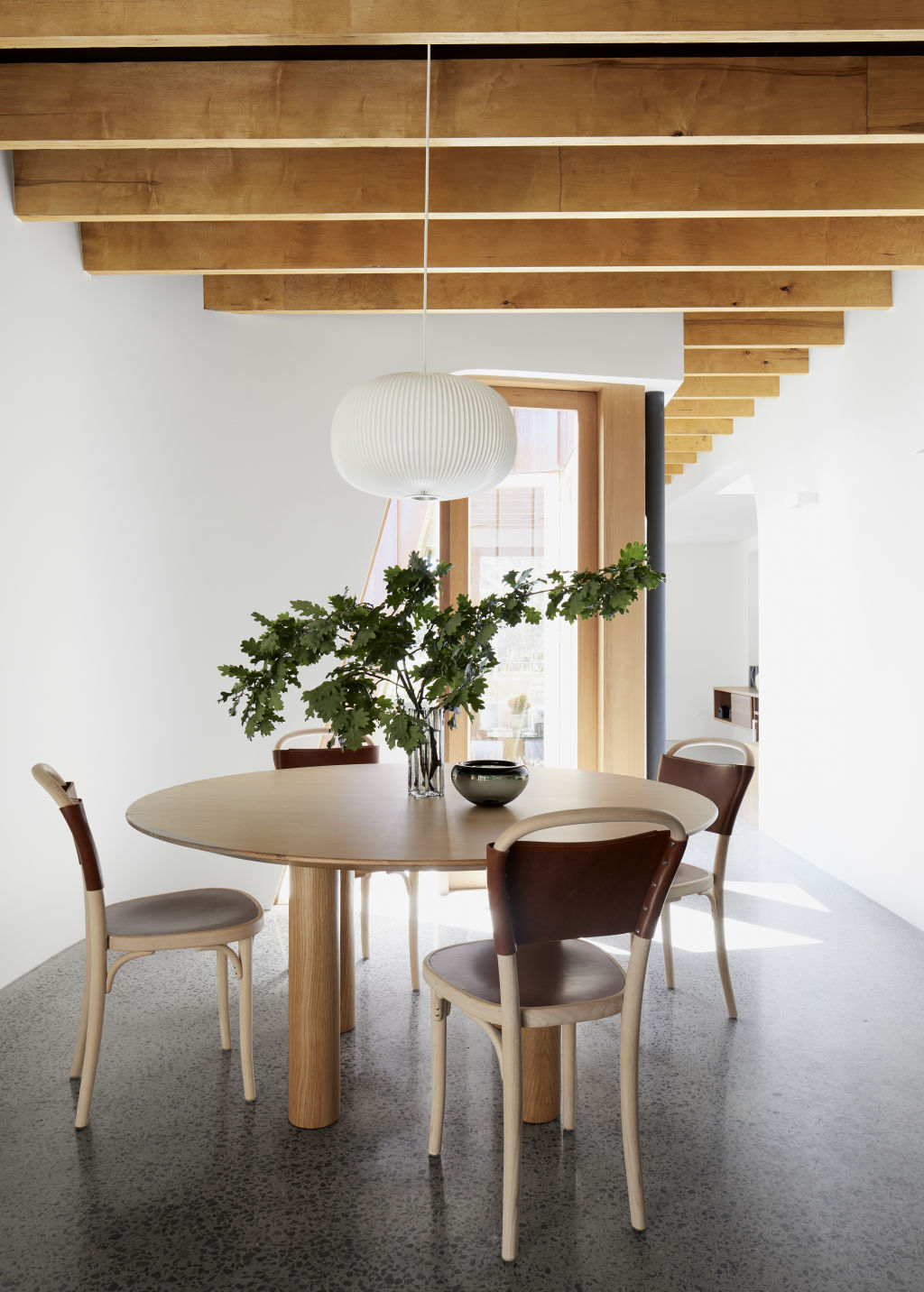 The fundamental qualities of the home – a neutral palette and natural light – contribute to its sense of serenity, calm and airiness.
"When you are inside the home, you feel like you are outside," Johnston says. "The owners say living here is just like being on holidays."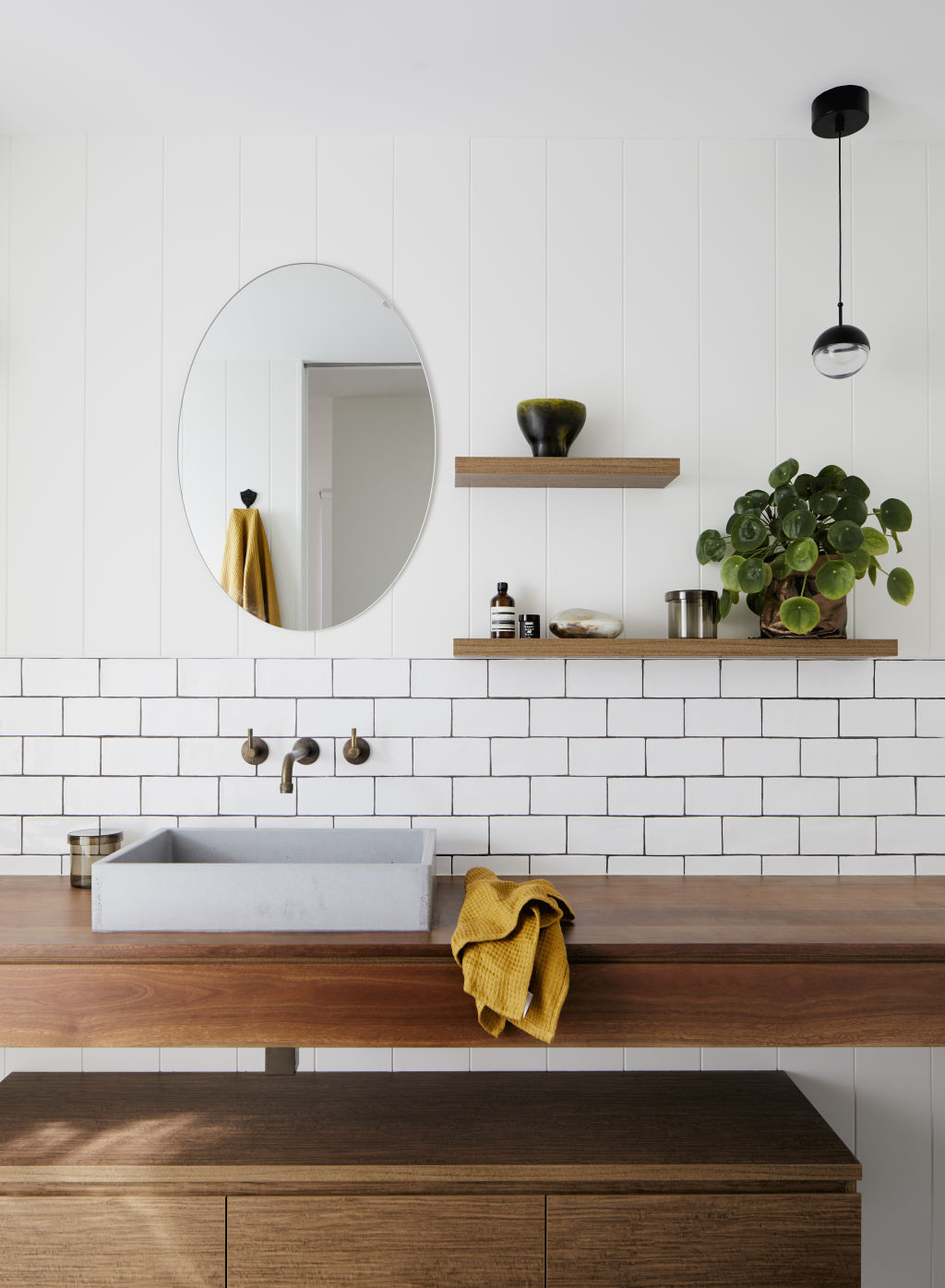 Style notes
Pendant light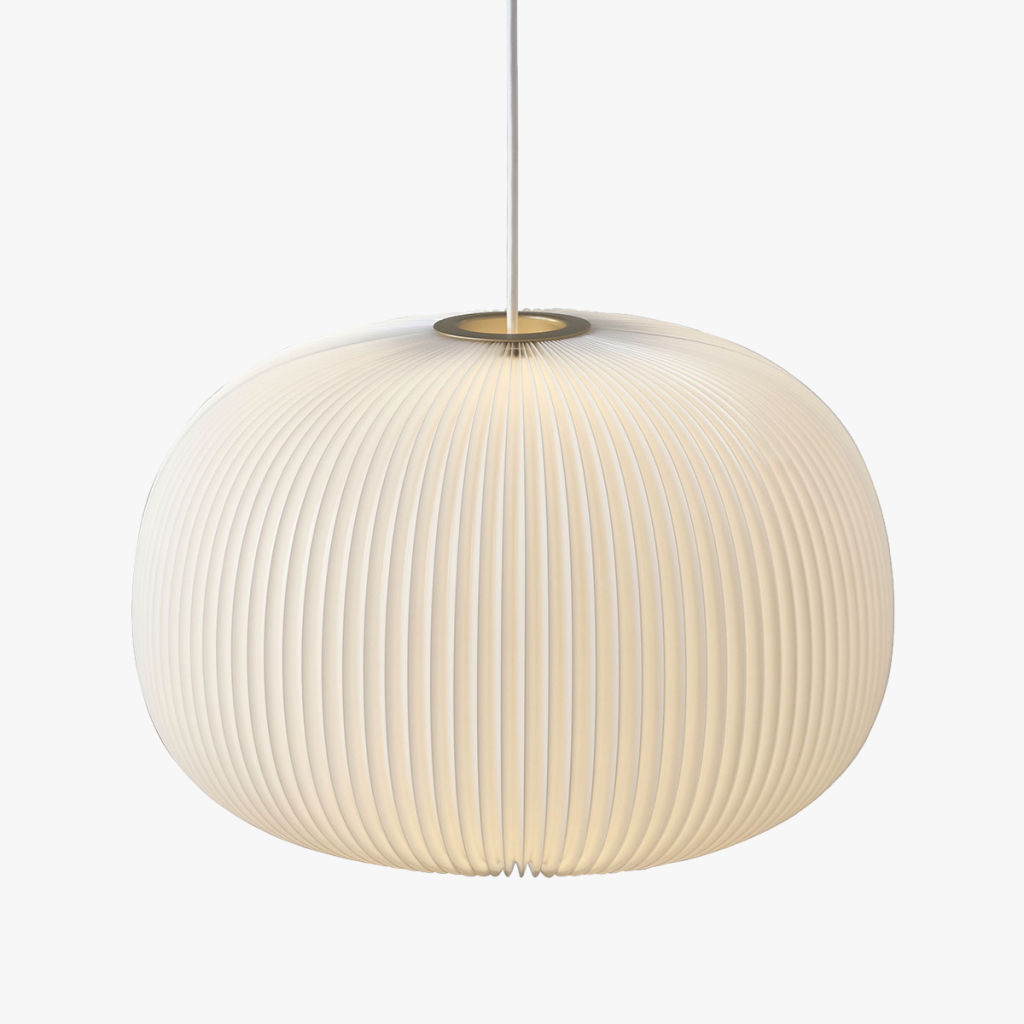 Designers Takagi & Homstvedt drew inspiration for the Lamella 132 Pendant from the underside of mushroom caps.
Chair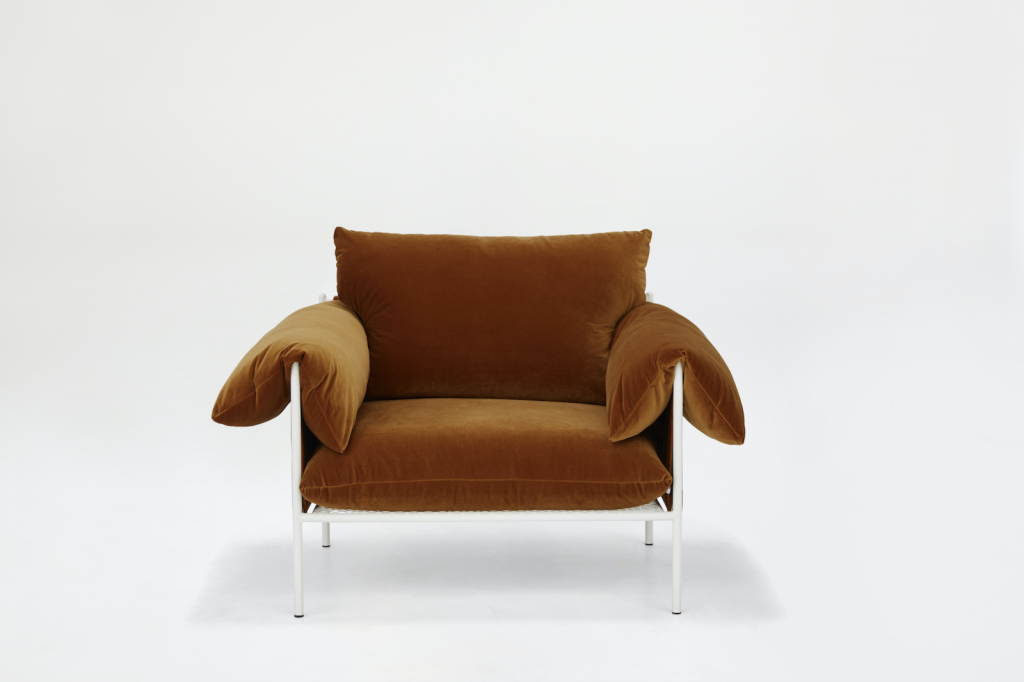 The sumptuous Alva armchair in plush velvet and powder-coated steel is the epitome of comfort and elevates any space with ease.
Coffee table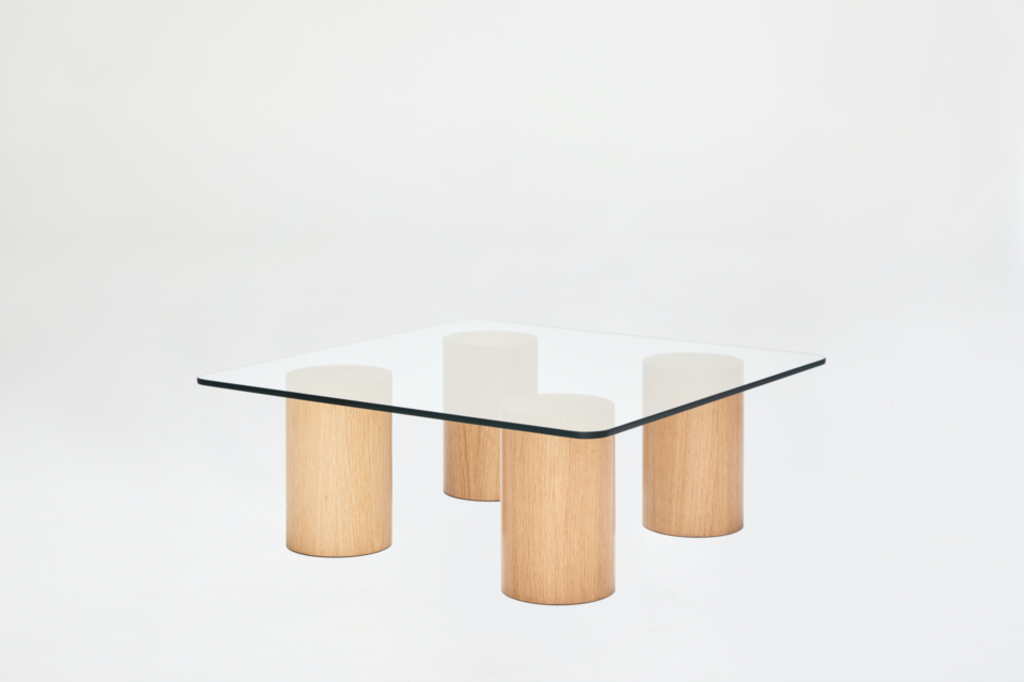 The glass top of the Tide Coffee Table balances on sturdy oak veneer legs for a piece that is as functional as it is a statement.