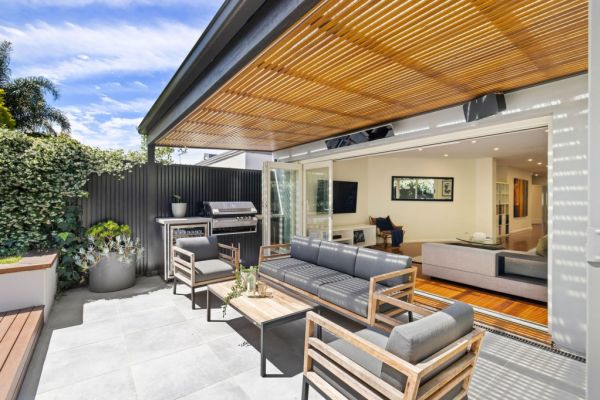 How refinancing your home loan could help fund your dream renovation
Financing home improvements can be costly, but using your home equity could be a cost-effective way to get the most out of your renovations.
Here's how to unlock equity in your home by refinancing and how you could use the funds to make improvements to your home.
What is equity, and how much equity could I access? 
Equity is the difference between the total value of your property and your remaining mortgage balance. For example, a home owner with a property valued at $800,000 and a home loan of $400,000 has $400,000 in equity. 
When refinancing to unlock equity, lenders generally allow you to borrow up to 80 per cent of the property value. This is known as your usable equity. 
While your equity grows over time as the value of your property increases and as you repay your mortgage, it's essential to consider that accessing equity can increase your total debt, says Lianna Mills, senior home loan specialist at Domain Home Loans. 
"When you're releasing equity, you're increasing the amount you owe on your property," she says.
"Therefore, you're increasing your repayments and the interest that you could be charged throughout the loan term." 
"But, assuming [the renovations] will improve the property's value, they should ideally be able to make that money back."
How can I unlock equity in my home?
Home owners can unlock their usable equity by refinancing their current home loan. This is known as a cash-out refinance. 
A cash-out refinance involves replacing an existing home loan with a new, typically larger loan to allow for the release of usable equity. 
Taking out a cash-out refinance is similar to applying for a standard rate-and-term refinance, whereby mortgage holders will need to provide their new lender with all relevant information and documents and agree to new loan terms and conditions. 
However, the critical difference between a cash-out refinance and a standard refinance is that lenders usually need an explanation for what the equity is being used for, says Mills. 
"Whenever lenders are releasing money, they need to know the purpose of the funds," she says. "Generally speaking, they'll just need to know what's being done and roughly how much it will cost." 
Are there limitations to the renovations I can do using equity? 
While lenders typically require some explanation around what home improvements the equity will fund, the range of improvements home owners can make is usually quite broad, says Mills. 
"Most lenders have quite flexible policies," she says. "However, whenever the term 'structural renovation' is a part of the conversation, there are limitations with lenders." 
If you're looking to perform large-scale renovations that involve significant structural changes, such as adding a second storey, reconfiguring the layout or extending your home, you may need a construction loan. 
A construction loan is a type of home loan designed for people building a new home or substantially renovating an existing home. The loan is paid in instalments, usually to the builder, at key stages of the construction process.
What kind of renovations could add maximum value to my home? 
Two main spaces are key to adding value to any home, says designer and renovation expert Naomi Findlay.
"Kitchens and bathrooms are where your biggest value can be gained," she says. "Tweaking floor plans or adding something that it didn't have before, particularly features that the market appreciates and looks for, is always the first port of call." 
Exploring opportunities with the footprint you have, such as increasing the natural light by adding a window or a skylight, or opening up the kitchen space for living and dining, are great ways to add value with no structural impact. 
Outdoor spaces are also prime real estate for adding value, as it's often more cost-effective and easier to DIY, says Findlay. 
"It could be as simple as refinishing your deck, putting a cover over your deck or creating a gorgeous little paved outdoor area," she says. "Any of those things can be really great, and unlike some other larger projects, those are things people can bite off and do themselves." 
The latest from The Block
The Block 2022 on Domain
See The Block listings plus recaps, room reveals and renovating advice.
What are some other ways to finance a renovation?
Home owners can also access funds to finance home improvements by increasing their home loan, known as a home loan top-up.
A home loan top-up allows you to borrow against the equity you've built in your home whilst staying with your current lender, and is similar to applying for a new loan, says Mills. 
"The same rules apply as they would for an initial home loan or refinance with another lender," she says. "That is, [borrowers] will have to provide all the relevant documentation when applying to confirm they have the capacity to borrow extra." 
However, home loan top-ups are generally not available for mortgage holders with a fixed or guaranteed-rate home loan without breaking their contract.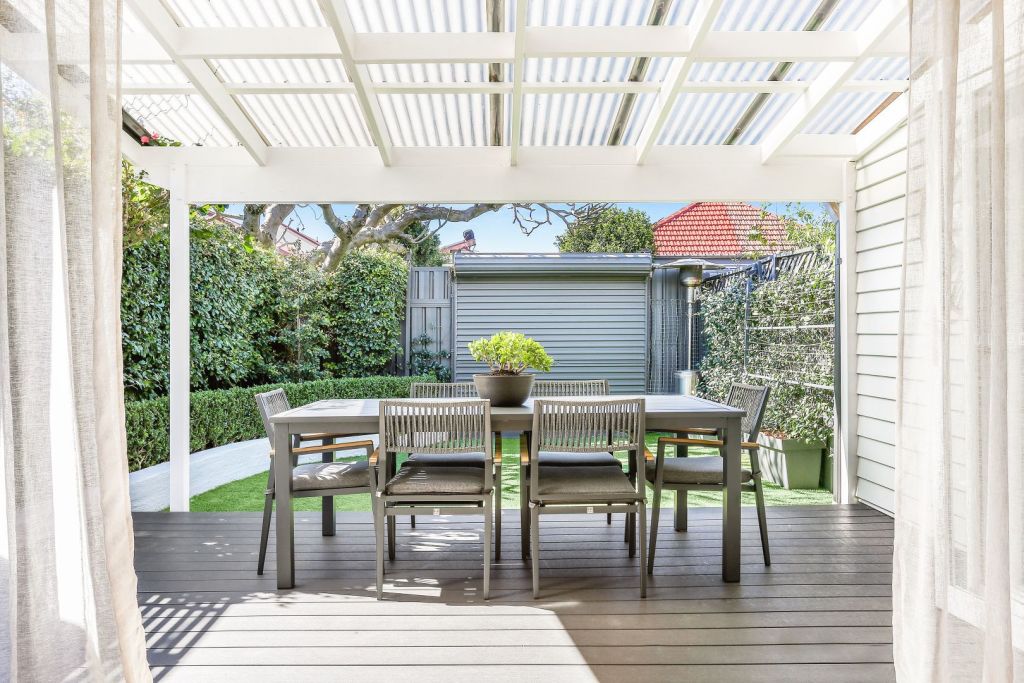 A redraw facility, which allows mortgage holders to redraw any extra home loan repayments they've made, could be another cost-effective way to finance renovations, says Mills.
"When you redraw from your home loan, as you're using your own funds, there is no change to your home loan repayment or loan term," she says. "And, even if your lender has a small cost to redraw, which most lenders don't, it would be minimal compared to the cost and application process to refinance or top-up your home loan to fund improvements." 
How to use equity to fund a home renovation
Equity is the difference between the value of your home and the balance of your home loan.
You can access equity by refinancing, but bear in mind that releasing equity typically increases your home loan balance.
Equity can be used to fund most non-structural renovations. A construction loan is suitable for structural renovations.
Other ways to fund a renovation include a home loan top-up or a redraw facility.