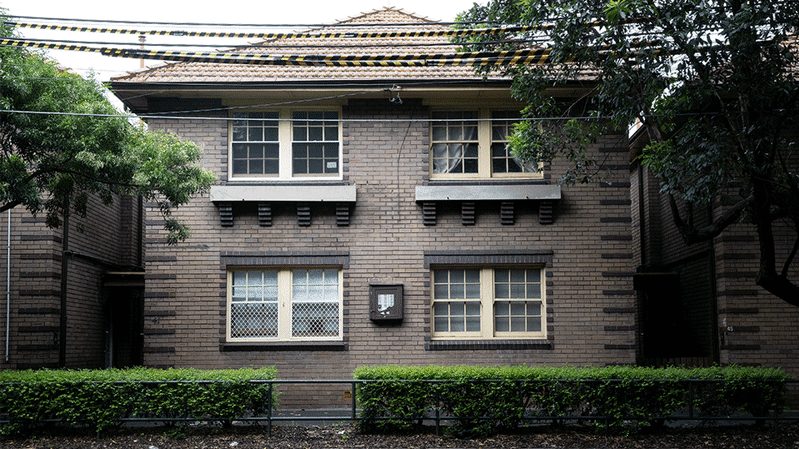 Albanese's property story goes from one form of public housing to another
In 1927, there were two significant public housing projects completed that would play a significant role in the life of Australia's newly elected prime minister Anthony Albanese.
One he is yet to live in, known as The Lodge in Canberra, designed in the colonial revival style by then renowned Melbourne architectural firm Oakley and Parkes, with refined Georgian detailing and which has been the official residence to Australian prime ministers for almost a century.
The other is a low-rise, council-owned housing estate called Alexandra Dwellings, also built 95 years ago and whose first resident was George Ellery, grandfather of Albanese, and where the future Labor leader was born and raised by his late mother, Maryanne Ellery.
The office of the incoming prime minister would not comment on Sunday as to what Albanese's personal housing plans will be once he takes office, but a source suggested despite no decision yet he is expected to follow the example of the vast majority of former prime ministers and make The Lodge his home.
If so, it will end the more recent trend by Liberal prime ministers John Howard and Scott Morrison to make the far grander, gothic-style residence on Sydney Harbour, Kirribilli House, their primary residence.
It will also be the first time Albanese has moved out of the inner west since he was born in that public housing flat in 1963.
Albanese was 26 when the then "political party official" bought his first home in early 1990, paying $146,000 for a two-bedroom semi in Marrickville.
Thirty-two years later, Albanese remains a well-entrench resident of his Grayndler electorate, having purchased a Federation bungalow 200 metres up the road in 2006 for $997,500 with his former wife Carmel Tebbutt, and in which he still lives.
Following their split in 2019, the house was transferred into Albanese's sole ownership, and an investment property they co-owned down the road bought in 2012 for $1.115 million was sold in July last year for $2.35 million.
While Albanese's Federation-era house with a contemporary rear extension, three bedrooms and a swimming pool on 519 square metres pre-dates The Lodge, it is by no means as grand.
The Lodge is a heritage-listed estate on 1.8 hectares in Deakin that was built at a cost of £28,319 including furnishings, decoration, landscaping, tennis court and croquet lawn.
There have been a handful of renovations by a few prime ministers, of which the most lavish was started during the prime ministership of Julia Gillard and completed in late 2015 at a reported cost of some $12 million, denying Tony Abbott the chance to live in the residence before he was ousted by Malcolm Turnbull.