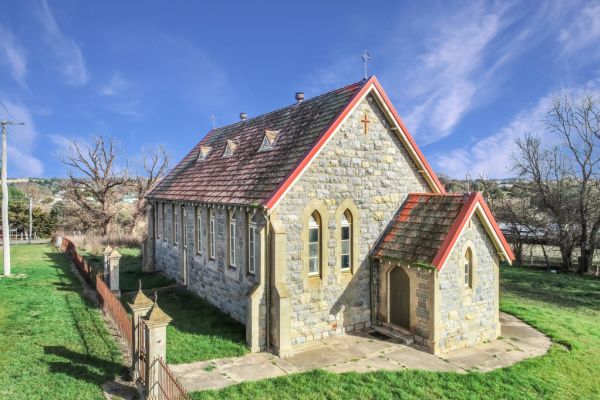 'A blank canvas': Former Catholic school building in Gunning hits the market
In the quaint town of Gunning lies a historic former Catholic school building, decorated in crosses and filled with endless opportunities. 
Built in 1912, the church building at  7 Gundaroo Street was once an integral part of the local community, acting as the Catholic primary schoolhouse until the 1960s.
Now the 4047-square-metre property is on the market and ripe for renovation.
Selling agent Ian Blackburn of McCann Properties said the property had been popular since its initial listing, with an average of 40 web inquiries in the first few days.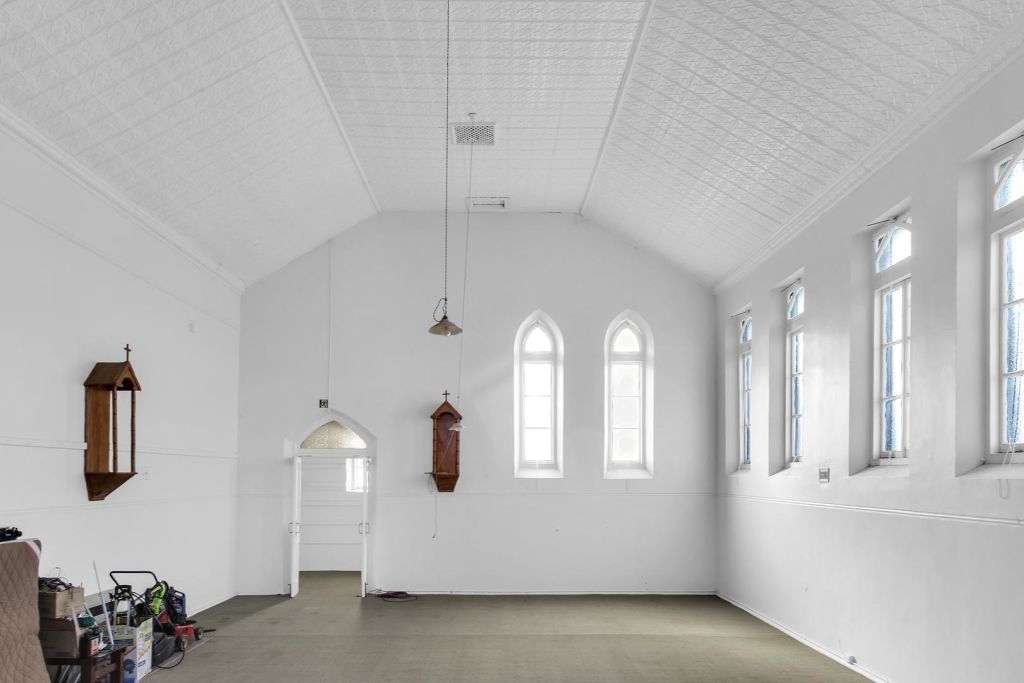 "Interest has been across the board," he said. "A lot of people are looking to turn it into a home without touching the external structure at all, just to fix it up and do something internally.
"Others are looking to Airbnb it, and perhaps sell some of it off or develop [it]."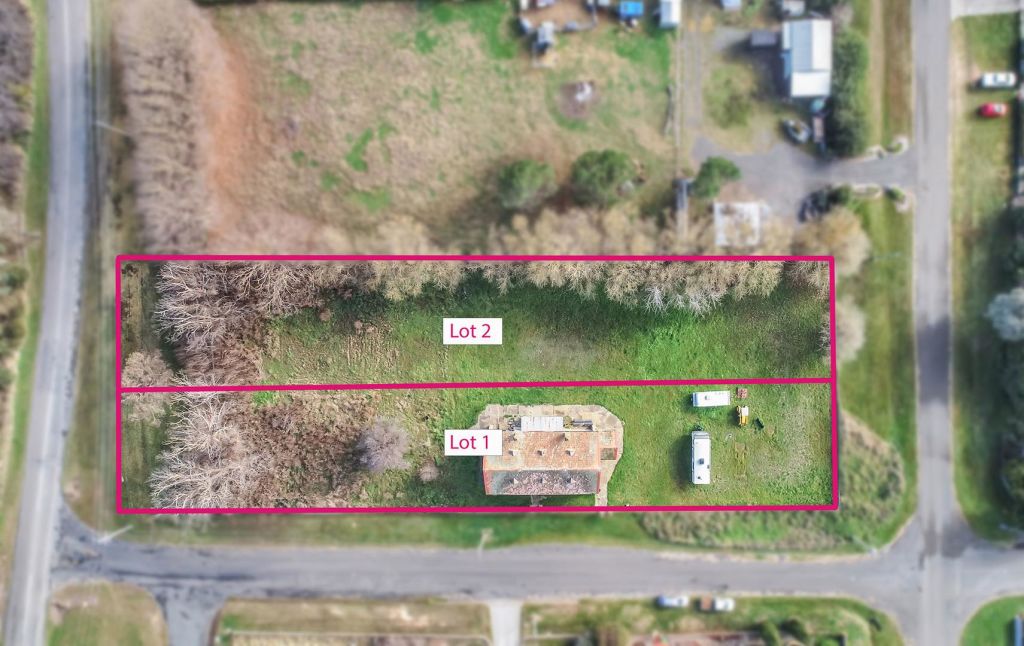 The 4047-square-metre block is separated into two lots, the first of which holds the structure, and the second is vacant land. 
Water and electricity are connected to the building, and sewerage, which ends down the street, can easily be attached. 
The building itself has never been lived in, and the second lot of land contributes to the interest and possibilities of the property. 
The greystone and brick walls, metal ceilings, timber floors and original doors accentuate the age of the structure and make it even more unusual.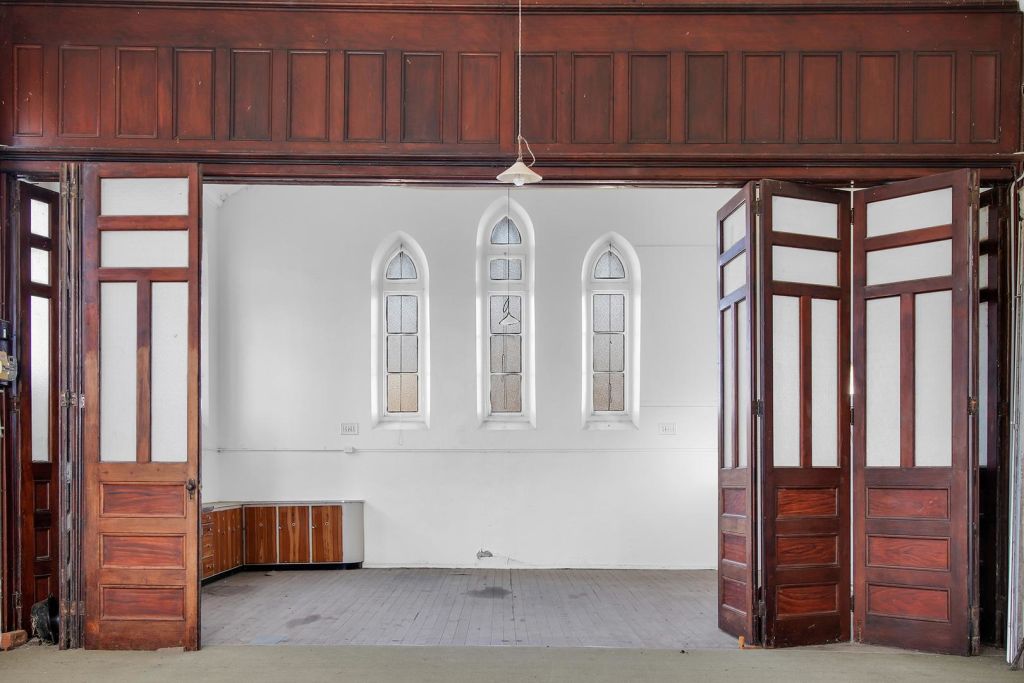 "Lot two, the vacant lot, could be divided into two, and could both be developed and sold," Blackburn said. "If you were to build on there, you would get a house that would sell; a nice four-bedroom home on a quarter-acre block would get a good price."
"It's pretty much a blank canvas."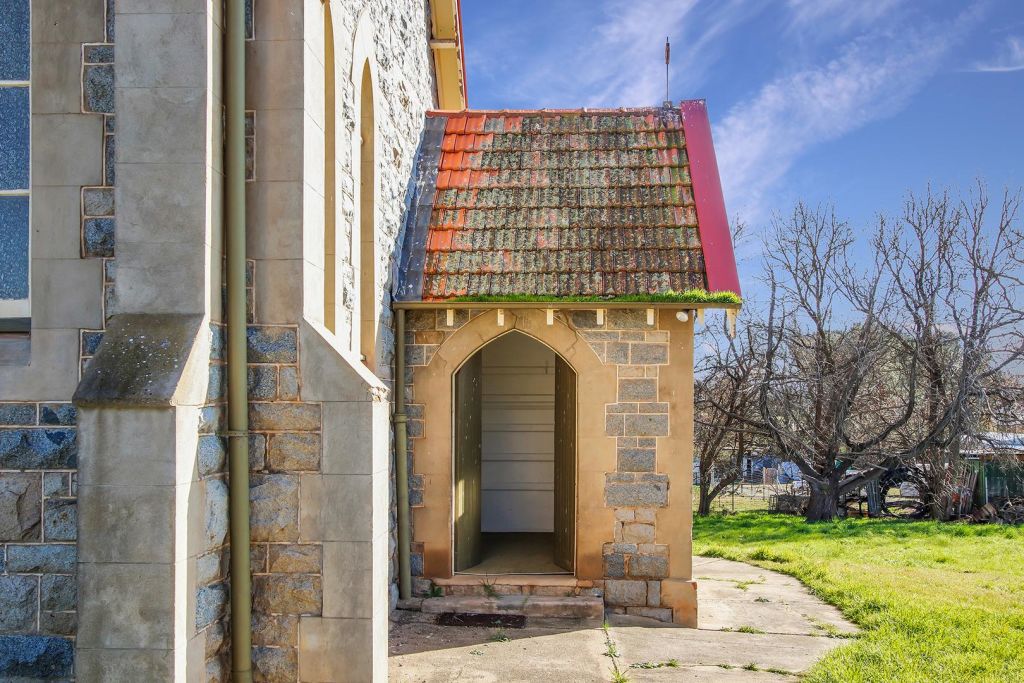 Located just half an hour from Canberra, Goulburn and Yass, Gunning is an expanding community that has experienced a lot of growth in recent years, Blackburn added. 
"It's pretty central, only two hours from the outskirts of Sydney too," he said. "There's a butcher's, a pharmacy, Australia Post, cafes, pubs, motels, service stations and a chain supermarket.
"It's a busy little place for a small town, and it only continues to grow. Gunning is on the move."