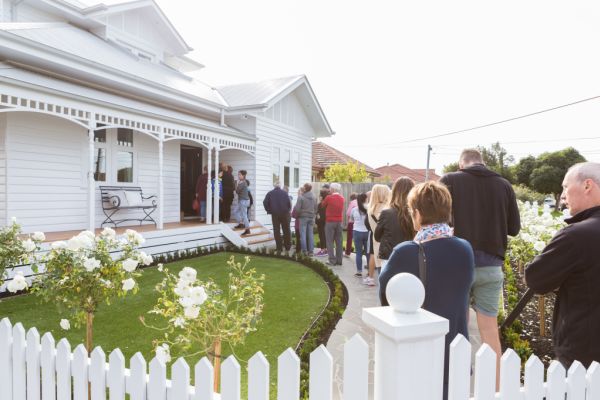 'Back to business': Open home inspections and indoor auctions resume in Canberra
Restrictions have eased further today for the Canberra real estate industry, with agents, property managers and buyers agents ready to return to pre-pandemic norms.
Outdoor auctions have been underway since October 15 and from Friday, open home inspections and indoor auctions can also resume with up to 25 people on-site before density limits apply.
If there are more than 25 people, the one-person-per-four-square-metre rule in an indoor space will apply for up to 100 people, excluding staff. 
For outdoor spaces where there are more than 25 individuals, the one person per two square metre rule will also apply for up to 150 people, excluding staff.
The changes form part of the ACT government's Pathway Forward framework and come after the capital hit the 90 per cent fully vaccinated threshold in the eligible over 12 population, which unlocked even more freedoms for Canberrans.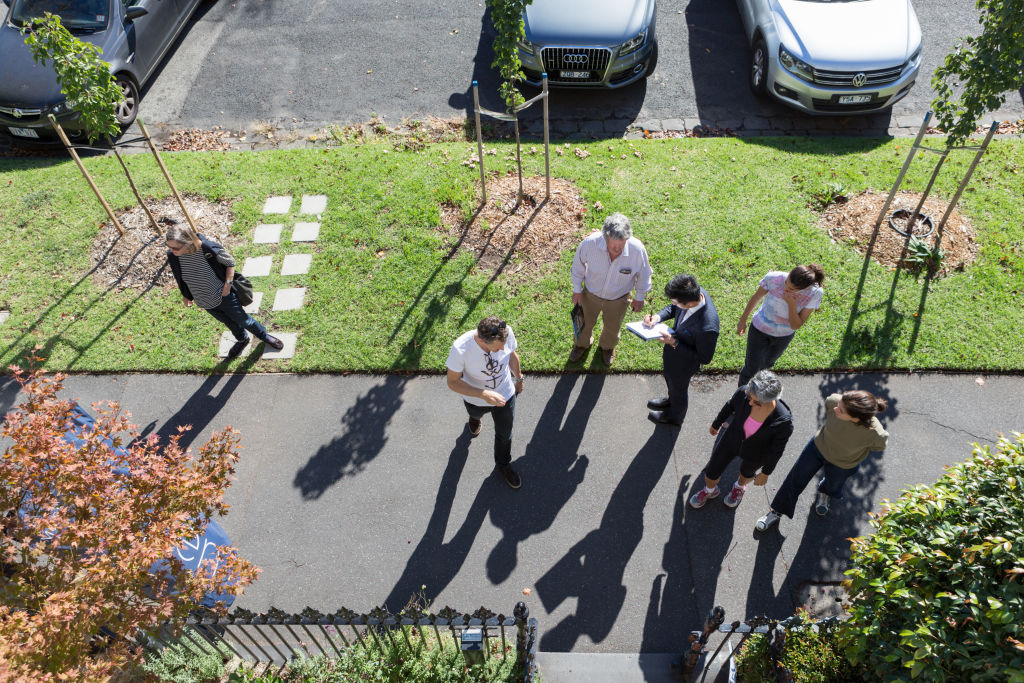 Dan McAlpine of Belle Property Canberra said the easing of real estate restrictions will positively affect both sellers and buyers.
"Open home inspections will allow any buyer to see a property easily and it will also allow them to see their competition," he said.
"And from a seller's perspective who's living in the home, they'll be able to open their property only once or twice a week unlike during the lockdown period of private inspections, they had to open their house like six to seven times a week so all parties can look at it.
"I imagine both parties would be relieved by these changes."
Belle Property Canberra, which has continued to host online auctions even as restrictions eased for outdoor auctions, said they'll also resume on-site auctions while continuing to stream them online.
Buyers agent Claire Corby of Capital Buyers Agency welcomed the latest changes but said buyers will need to be prepared for the influx of property hunters also hoping to take a sneak peek at different homes.
"We're going back to business. Our Saturdays will be busy yet again and buyers need to prepare and not get overwhelmed by it all," she said.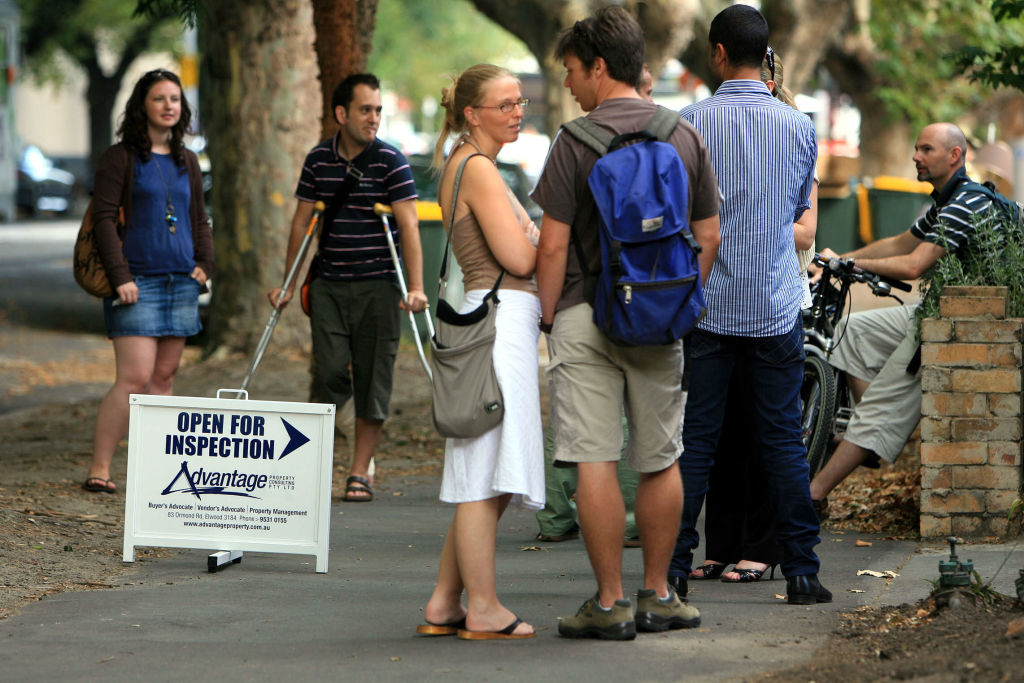 "Have a clear plan of which homes you would like to inspect [and] allow sufficient travel time [and] don't overbook your day. Know which homes are your priority … as homes are often selling prior to auction day."
Meanwhile, in the rental market, Independent Property Management general manager Dave Skow expects the new changes will "maximise efficiency, not only for our staff but for tenants".
"Being able to have these open home inspections will mean that tenants won't have to rely on a property manager's availability which was the case the last few months," Mr Skow said.
"We leased a lot of properties during the course of lockdown and before private inspections were allowed, tenants were happy to lease a home without physically inspecting it but it's not for everyone."
Mr Skow added that the easing of restrictions "couldn't have come at a more timely point of the year".
"We know people who had plans to relocate prior to lockdown and are now able to do so and will be listing their properties on the rental market but that's only going to be countered by the seasonal uptick that we usually see in tenant demand this time of the year," he said.
"Canberra leasing season really kicks off from November to late February early March."