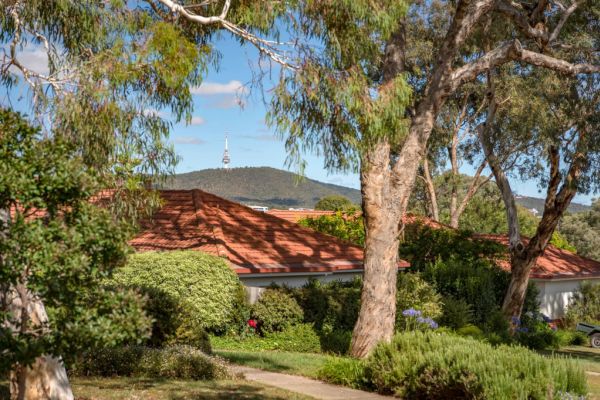 Canberra is the second most expensive city in which to buy a house: Domain House Price Report
Canberra has climbed its way to become the second most expensive city in Australia in which to buy a house after heightened buyer demand met with incredibly low stock levels to create the perfect storm.
The latest Domain House Price Report for the September quarter showed Canberra hit a record-high median house price of $1,074,187, up 5.7 per cent over the quarter and 32.4 per cent year-on-year.
Domain chief of research and economics Nicola Powell said Canberra's property market had had the "strongest upswing in Canberra's house price history".
"Canberra doesn't usually see price growth like this; this is a price cycle that is more reminiscent of what you would see in Sydney which sees big price swings. This is new territory for the capital," Dr Powell said.
"Canberra house prices have now taken over Melbourne in the last quarter. This is the first time since 2005 Canberra has become the second most expensive capital city [in which] to purchase a house."
According to the data, Sydney's median house price hit a record high of $1,499,126, while the Melbourne median also posted a record high of $1,037,923.
"Despite the lockdown restrictions that played out throughout the vast majority of the September quarter, it had little effect on deterring buyers from securing homes [in Canberra]," Dr Powell said.
"Buyers continued to operate in a sellers' market due to the heightened competition in securing a sale and exaggerated reduction in supply throughout lockdown weeks."
While Canberra's housing market recorded exponential growth in the last quarter and year, the same could not be said for its unit market, which recorded a median price of $489,710, a decline of 2.9 per cent over the quarter and 2.6 per cent year-on-year.
Dr Powell noted that there was a "record price gap" between house and unit prices, adding that buyers out in force in the auction market further widened that gap.
Domain data shows that since February, Canberra's clearance rate has been above the 80 per cent mark. In September, the auction clearance rate for the capital hit 89 per cent, the highest monthly result for the year to date.
"Anecdotally, we see our clients' frustrations at missing out on properties at auction," said Clarity Home Loans managing director Mark Edlund. 
"A recent survey we conducted with our clients showed that many of them had to bid at six auctions before they were successful at one.
"With each auction they didn't win, their price expectations increased … we've been watching our average loan size steadily climb in line with how Canberra's housing market has performed."
Recent first-home buyer Ellie Rowland and partner Geoff Jones had an initial budget of $500,000 when they started house-hunting three months ago, but the couple soon realised that they had to push their budget even further.
"One thing we were surprised about was how quickly everything was selling, sometimes within three days," Ms Rowland said. "Everything moved really fast and we'd check every day for new properties and every time we looked at something, our budget went up and up."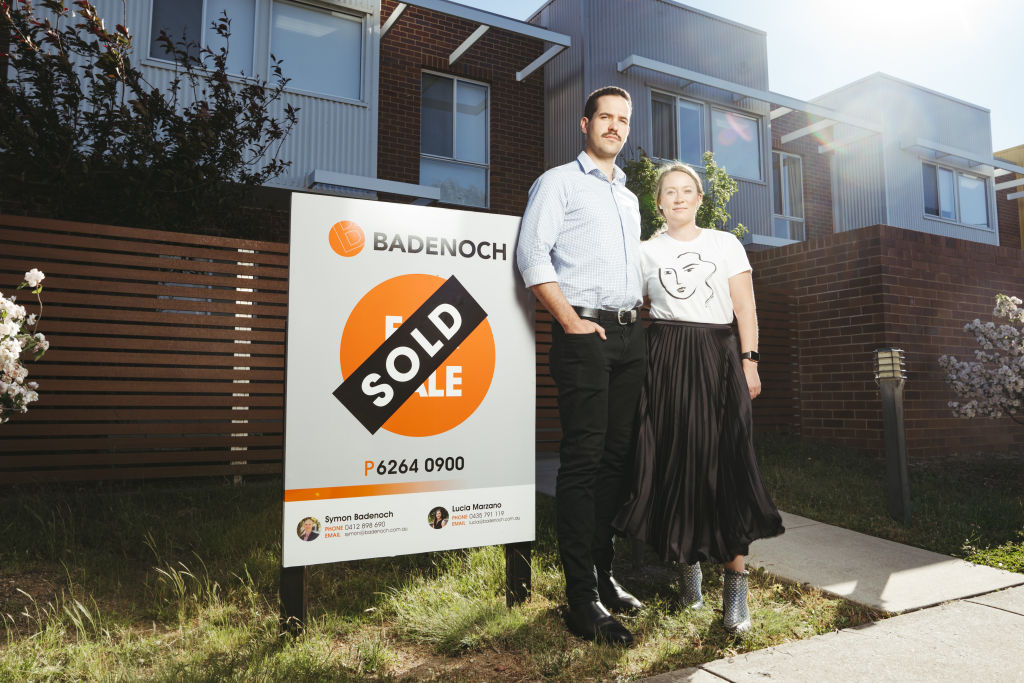 The couple eventually registered to bid at an online auction and purchased a two-bedroom townhouse in the Belconnen region in September.
"We set our auction budget at $615,000 but ended up buying our new home for $660,000. The online auction was wild and the most intense experience I've ever had," she said.
Ms Rowland was initially looking for a property in the Inner North but had to broaden her search towards the Belconnen region after putting in offers for properties in Turner that eventually sold way above her expectations.
According to the data, the median house price in Belconnen was $802,500, up 5.3 per cent over the quarter and 24.9 per cent year-on-year.
In contrast, the median house price in the Inner North was $1.31 million, up 9.2 per cent over the quarter and 32.7 per cent year-on-year. The Inner North is the second most expensive region in Canberra in which to purchase a house, after the Inner South, which had the strongest growth in the last year.
Real estate agent Shan Gao of Canberry Properties said houses across all of Canberra "were seeing strong sales results".
"We've seen growth across every region because buyers are able to borrow more, they see the value in purchasing houses and land, and are happy to spend money on property," he said.
"And for units, while the growth hasn't been as strong, we've seen buyers who originally opt to purchase a house buy a unit for the time being … units close to town centres are particularly popular and there are multiple developments being built near Canberra town centres."
With new mortgages rules set to kick in on November 1, when banks will assess whether potential borrowers can meet their loan repayments if interest rates rise at least 3 percentage points above their mortgage rate, experts anticipate "minimal impact" to the Canberra market.
"If you previously had a borrowing capacity where you could achieve a $600,000 loan as your maximum it'll probably be reduced to $585,000. It's not an enormous reduction but what it will do is trim the edges," Mr Edlund said.
"It'll temper some expectations but I don't see it having a significant impact on Canberra because very rarely do we see people borrow to their maximum and that's linked to Canberra still having the highest median income compared to other cities in Australia."