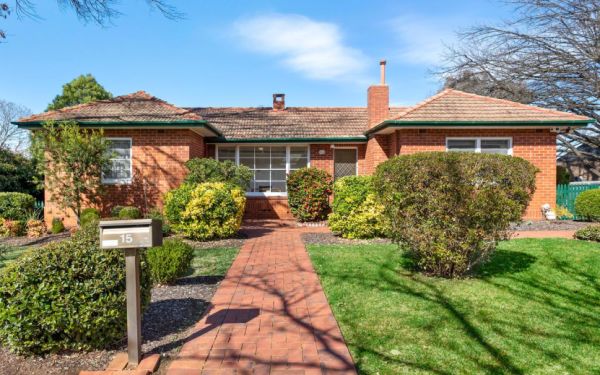 Canberra auctions: 1950s Turner home sells for $2.29 million under the virtual hammer
One of Canberra's iconic red brick homes in Turner has sold under the virtual hammer for $2.29 million in a hot auction that drew 16 registered bidders.
The three-bedroom, RZ3 property at 15 Condamine Street sits on 1106 square metres of land. The home itself, which was built in 1951, only takes up 105 square metres.
"A lot of the inquiries we had were from people interested in the block of land," said selling agent Chris Uren of Independent Inner North & City. "A lot of them had driven past and registered to bid completely sight-unseen in terms of viewing the house."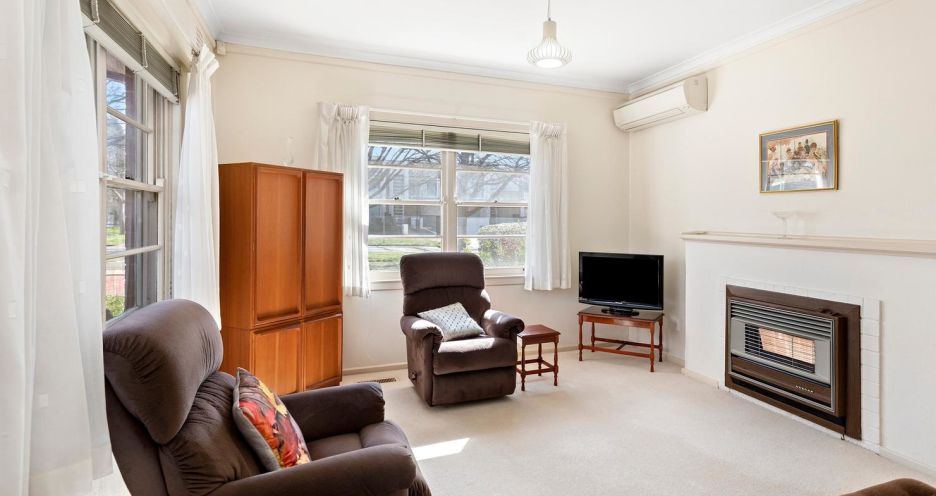 Bidding for the home kicked off at $1.8 million and increased in $50,000 increments until it reached $2.15 million. From here, the stride shortened to $25,000 and $20,000 bids.
At $2.275 million, auctioneer Andrew Potts, of Independent Gungahlin, announced the home on the market. Two more bids then took it to the eventual sale price and the hammer fell at $2.29 million. Of the 16 registered bidders, only three actively participated in the auction up until the final offer was called.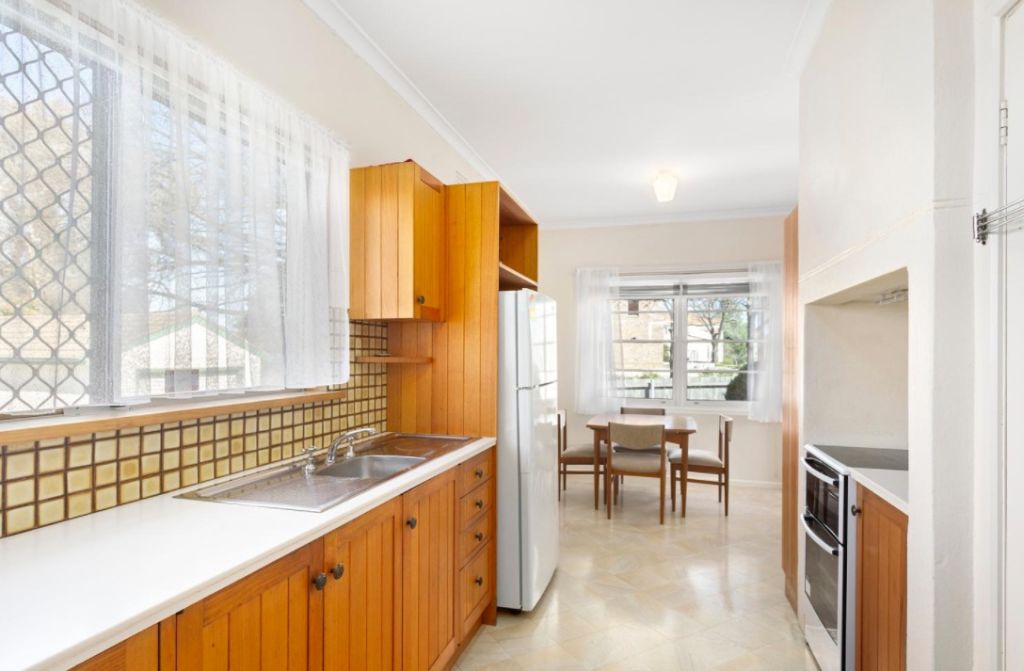 "Buyer demand is clearly very high and that translates into more than a dozen registered bidders at auctions nowadays, but what we're finding is that while we have a lot of parties registered, a lot of them want to observe the auction," Mr Uren said.
"So we have lots of interested and qualified bidders but only a handful are actively putting in a bid."
The new home owners were drawn to the property's size and have plans to add an extension, "keeping the iconic red-brick facade".
Elsewhere, a three-bedroom property at 21 McHugh Street, Evatt, also sold at auction for $955,000.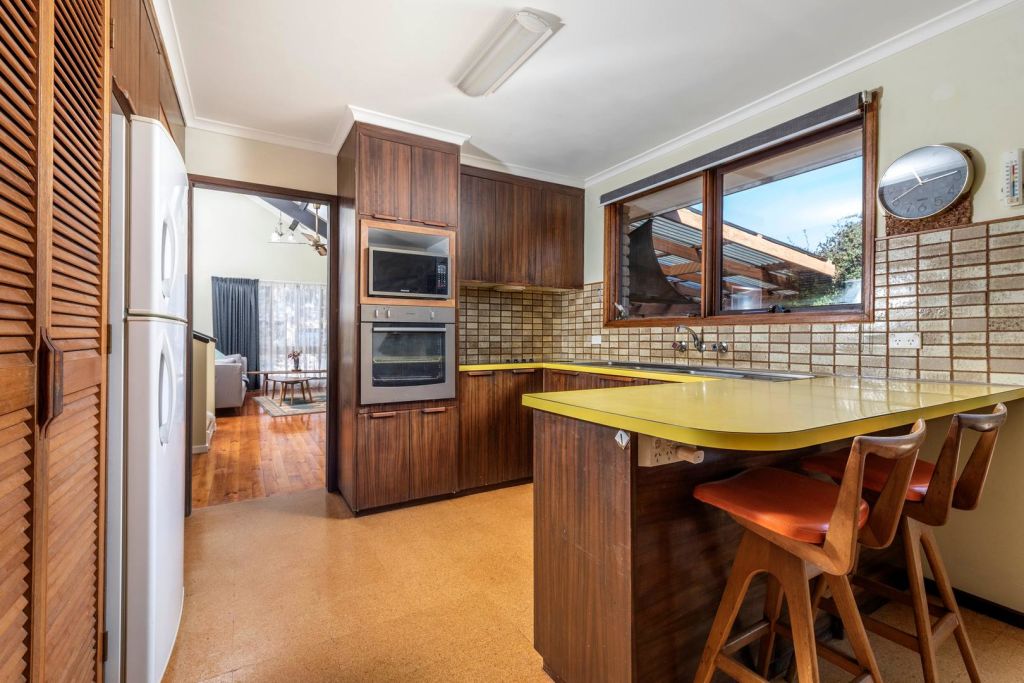 Selling agent Richard King of Bastion Property Group said the home brought in 13 registered bidders, of whom five participated.
Bidding started at $750,000 and increased in $25,000 and $10,000 increments. At $850,000 the stride shortened to $5000 and $10,000 offers until the hammer fell.
The home, which sports its original tiles in the bathroom and kitchen, had a lot of interest in the lead-up to the auction.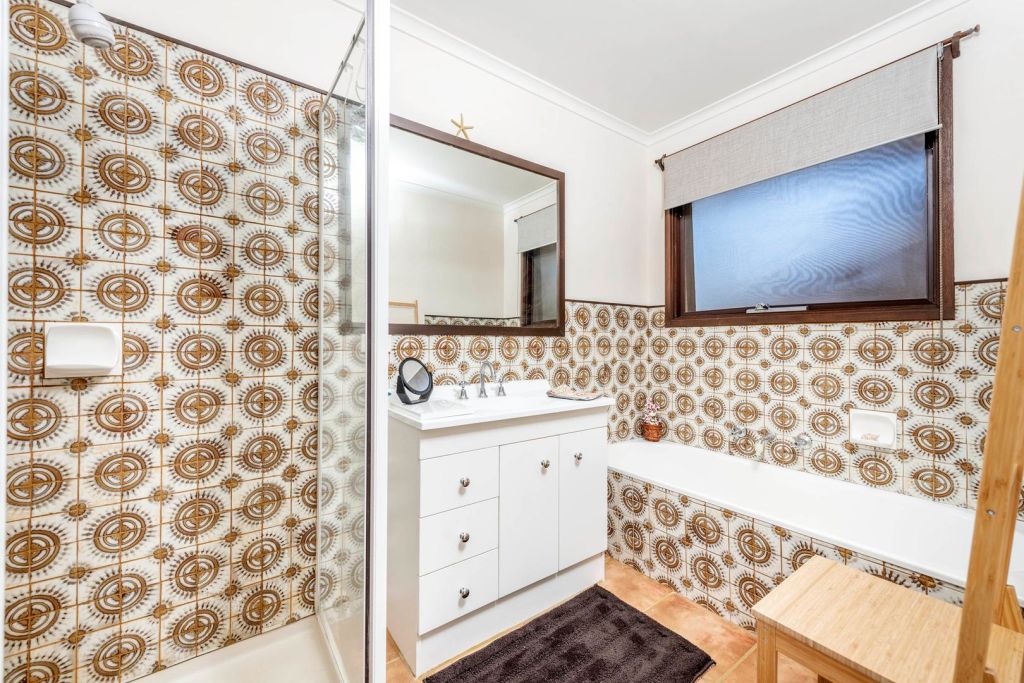 "The drawcard for this home was the potential to add your own touch to it," Mr King said. 
"A lot of people in the market see a lot of value in fixer-uppers, a home they can add their own flair to, rather than competing for homes that have already been renovated.
"And I think Evatt is going to be a new hotspot for buyers. "We're definitely seeing buyers gravitate towards this suburb because of those types of offerings, as well as its location and nearby schools."
Government records show the property last sold in 1996 for $135,000.