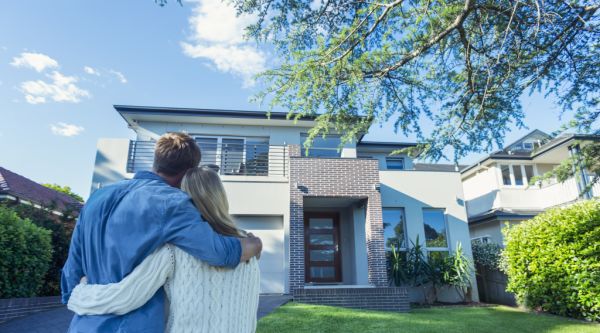 First-home buyers drive Conder's house price growth to the highest of all Canberra suburbs 
Conder has come out on top with the highest median house price growth year-on-year out of all Canberra suburbs, while Ainslie has plummeted with the biggest decline in the 12 months to December 2019.
The Domain House Price Report for the December quarter 2019 found Conder had a growth of 16.9 per cent to a median house price of $678,000, while Ainslie's median house price declined by 18.1 per cent to $915,000.
According to Eliana Rojas-Terry of Independent Tuggeranong, the growth in Conder and across the Tuggeranong region was being driven by first-home buyers.
"Tuggeranong is where buyers can get more bang for their buck," she said. 
"They can pick up a three or four-bedroom property at a decent price, whereas in the northern parts of Canberra, it's out of reach for a lot of first-home buyers."
Rojas-Terry noted that agents had struggled to get interest from buyers 12 to 18 months ago, but had seen a turnaround thanks to the ACT government abolishing stamp duty in July and the federal government introducing the first-home buyer policy.
Under the policy, qualifying first-home buyers will need as little as a 5 per cent deposit, with the additional amount to reach 20 per cent guaranteed under the scheme. 
"What we've seen at the tail-end of last year are first-home buyers that are coming through are actually qualified buyers," she said.
She added that while there were many first-home buyers previously expressing their interest, many of them did not have enough finances to make a purchase.
"Now, we're getting 40 groups through and almost half of them are in a position to be able to buy. They have their finances ready to go, they've seen enough properties and are ready."
Meanwhile, Ainslie's median house price is a stark contrast from those of previous years which usually found the sought-after Inner North suburb was one of the strongest growing suburbs in Canberra.
Belle Property Kingston agent Samantha Granter said the decline was likely due to properties not having a high-turnaround in sales.
"There were quite a few knockdown-rebuilds up in the higher end of Ainslie, which sold around the $1.8 million to $2 million mark and I don't believe there has been many around that price point to sell recently," she said.
"Because we haven't had the high-end turnover that we did three to four years ago, that is why the average sale price has reduced."
Granter added that despite first-home buyers opting to purchase on the outer suburbs of Canberra, the Inner North region was a major drawcard for "young families wanting to be closer to the city and neighbouring schools".
"I do believe we are going to see a consistent increase throughout all the established suburbs," she said.
"Established homes always do attract a bit of interest during auction campaigns because of the location and ease of access to the Canberra city centre. I believe that in the next quarter, we will see a steady increase purely because there is very limited stock on the market."
When comparing against figures across five years, Florey in Belconnen had the highest growth at 41.3 per cent to $650.000. Year-to-year, the suburb only had a 3.3 per cent increase.
On the other hand, the suburb of Banks had the least growth over the past five years, with a slight rise of 12 per cent to $512,250, which is a 2.7 per cent increase from 2018.
Median house prices are derived from suburbs which have had more than 50 sales.