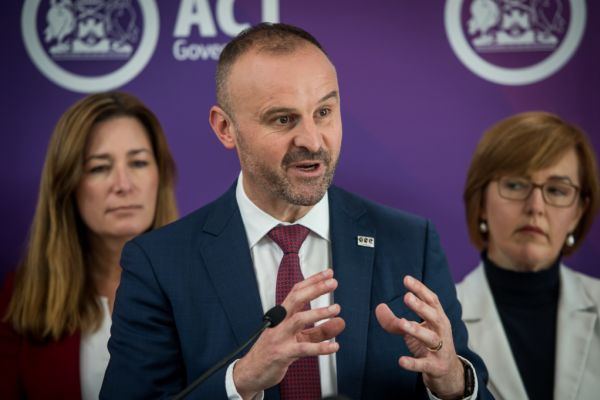 ACT budget 2019: 8 property-related measures in the territory's budget
Chief minister and treasurer Andrew Barr delivered the ACT budget for 2019-20 on Tuesday afternoon.
Here are eight property-related measures from the 447-page document.
Stamp duty
As previously announced, buyers will save on the cost of stamp duty if they delay their purchase to the next financial year. Stamp duty payable on a $750,000 house will be $1300 less from July 1. And from this date, first-home buyers will no longer pay the tax on any property, per last year's announcement.
The ACT government will reach the halfway point of their 20-year program to abolish stamp duty in the forward estimates. Stamp duty's share of the total ACT tax revenue has dropped from 20 per cent when the reform started to 13 per cent.
By 2021-22, stamp duty payable on a $500,000 property will be less than half of what it was before the reform began – a saving of $10,500.
Rates and land taxes
Rates will be calculated differently for houses and units from 2019-20. Unit owners will, on average, pay 11 per cent more over the next financial year with total revenue from unit titled rates expected to increase by more than $33 million over the next four years.
For standalone houses, rates will increase by 7 per cent over 2019-20 and revenue will increase by almost $100 million over the next four years. The ACT government said the decision to introduce different rating factors was in response to community feedback.
However, Mr Barr said the dollar increase over the year would be roughly the same for both houses and units at between $100 to $200 per household.
Land taxes, which are only payable on investment properties, will increase 7 per cent over 2019-20, with total revenue increasing by almost $10 million year-on-year.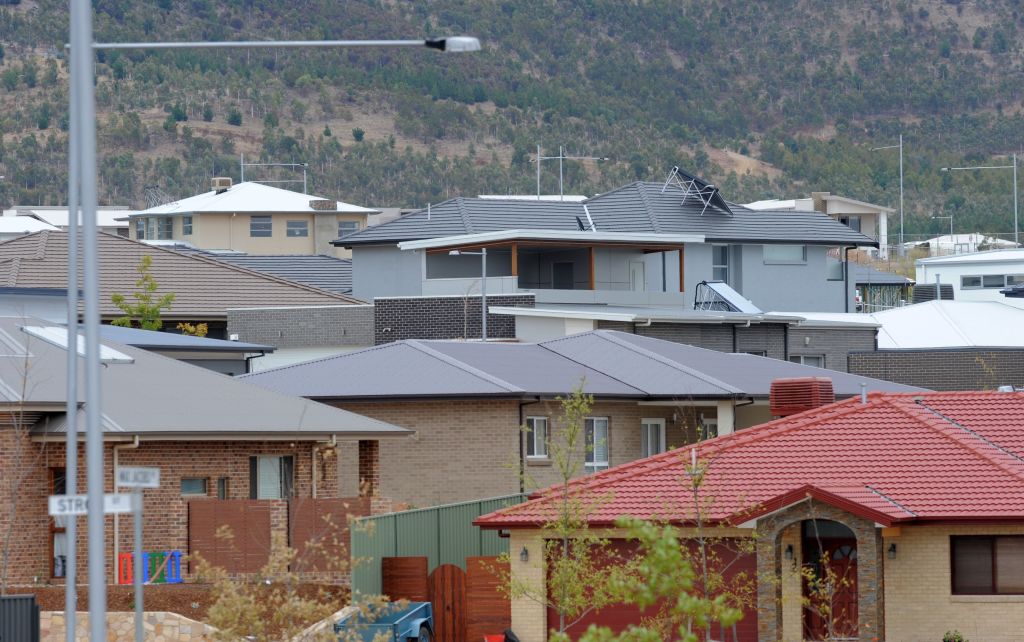 Land release
The ACT government will release 15,600 new homes over the next four years, with more than 3400 to be released over 2019-20. Among these is a 550-unit mixed-use block in Belconnen, a 480-unit site in Phillip, 600 single residential blocks in Whitlam and 200 blocks in Taylor.
Public, community and affordable housing
Over the next five years, $100 million will be invested into public housing with the aim of delivering at least 200 new dwellings and the renewal of another 1000 already existing properties. A further $500 million will be funded from the sales of older public housing dwellings.
Over 2019-20, 628 public, community and affordable homes will be released. Of these, 80 will be public housing, 60 community housing and the rest will be affordable dwellings for low-income households to purchase.
City Renewal Authority
More than $16 million will be invested into the City Renewal's Authority's Precinct Renewal Program over the next four years.
This includes infrastructure upgrades to Haig Park, streetscape improvements for Dickson, and Braddon, and improvements to the Sydney and Melbourne buildings.
Building quality
The ACT government is set to crack down on building quality by increasing building regulator resources. Access Canberra will employ an additional 16 staff who will undertake more monitoring and compliance activity.
It will cost close to $9 million but will be funded through a $350 increase to the Building License Fee and a 0.1 per cent increase to the building levy fee.
Light rail
More than $18 million will be spent on design, planning and enabling works for the Woden Light Rail over 2019-20. By 2036, estimates suggest about 270,000 people will live, work, or study within 800 metres of the corridor.
Faster processing of development applications
More staff will be employed to process development applications. The fees for development applications are set to increase and will fund the extra staff.