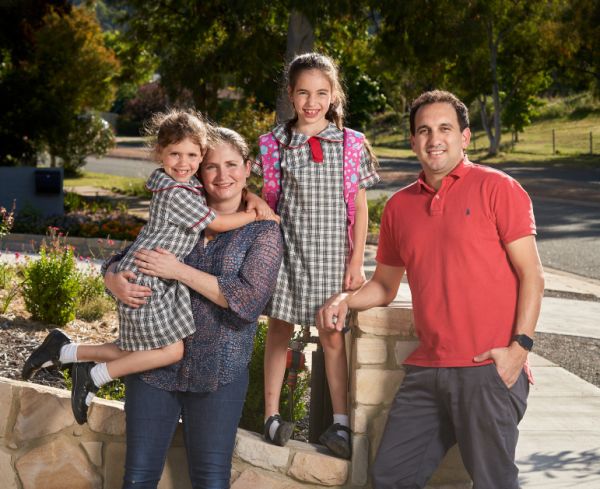 How much does it cost to buy a house in Canberra's school catchment zones?
House hunting is no easy task and if you're a parent, looking for a new home that's within a specific catchment zone for a sought-after school is firmly fixed at the top of the checklist.
In Canberra, new research shows that more buyers are willing to live further from the city centre – all in the name of education.
In the 2020 Domain School Zones Report, released today, more than a dozen school catchment zones in Canberra saw median house prices grow in double digits over the 12 months to October.
"Canberra house prices continue to go from strength to strength, although data reveals that different school priority enrolment areas have had a varied impact on price growth," said Domain senior research analyst Dr Nicola Powell.
"Families vying to get into certain school catchments will find prices have risen at a greater rate than the overall Canberra-wide figure."
The fastest growing school catchment was Belconnen High School in the Belconnen region, which includes the suburbs Florey, Hawker, Page, Scullin and Weetangera. It experienced the strongest median house price growth of all school catchment zones in the capital, soaring 26.4 per cent over the year to $707,600.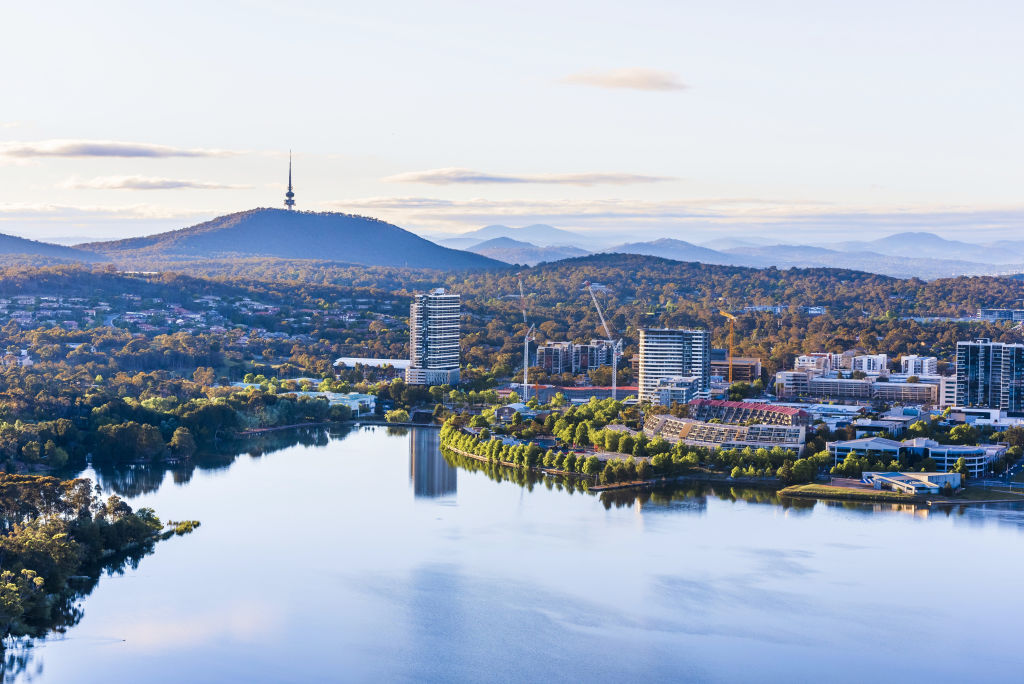 "Nationally, Belconnen High School area had the ninth highest annual price growth out of the combined capital city secondary schools," Dr Powell added.
Steve Lowe of Agent Team Belconnen said parents are "very well researched these days".
"Sometimes the amount of research done into school zones is more than what is done on the house itself. It's definitely a deciding factor for some parents and in Hawker, in particular, once you buy there, it's a long-term stay," he said.
This was followed by the Lanyon High School zone in the Tuggeranong region – Banks, Bonython, Conder, Gordon and Tharwa – with median house prices up 25.4 per cent to $630,000. 
Canberra's top 10 school zones for house price growth
| | | | | |
| --- | --- | --- | --- | --- |
| School | Suburb | Region | Median house price | Annual change |
| Belconnen High School | Hawker | Belconnen | $707,600 | 26.4% |
| Lanyon High School | Conder | Tuggeranong | $630,000 | 25.4% |
| Charles Conder Primary School | Conder | Tuggeranong | $615,000 | 23.0% |
| Hawker Primary School | Hawker | Belconnen | $642,500 | 19.1% |
| Monash Primary School | Monash | Tuggeranong | $640,000 | 17.4% |
| Palmerston District Primary School | Palmerston | Gungahlin | $755,000 | 17.3% |
| Neville Bonner Primary School | Bonner | Gungahlin | $702,500 | 17.1% |
| Arawang Primary School | Waramanga | Weston Creek | $700,000 | 15.7% |
| Florey Primary School | Florey | Belconnen | $622,500 | 15.5% |
| Mount Rogers Primary School | Melba | Belconnen | $630,000 | 14.5% |
Obi Shadmaan of Independent Tuggeranong said buyers had factored the local catchment boundary in their property decisions, particularly within the past couple of years.
"As an agent and parent myself, purchasing a home within a school catchment is a big ticket item," he said.
"People want to know how good a school is, its reputation, teaching facilities and what type of culture it has. The calibre of a school has a big impact on what parents decide and, ultimately, those who aren't able to afford the more premium houses closer to the city are flowing further south."
The remaining top 10 school zones for house price growth were all primary schools scattered mostly across the Belconnen and Tuggeranong regions. Tuggeranong's Charles Conder Primary School zone – Banks, Tharwa and parts of Conder – was the highest performing primary zone with median house price up 23 per cent to $615,000.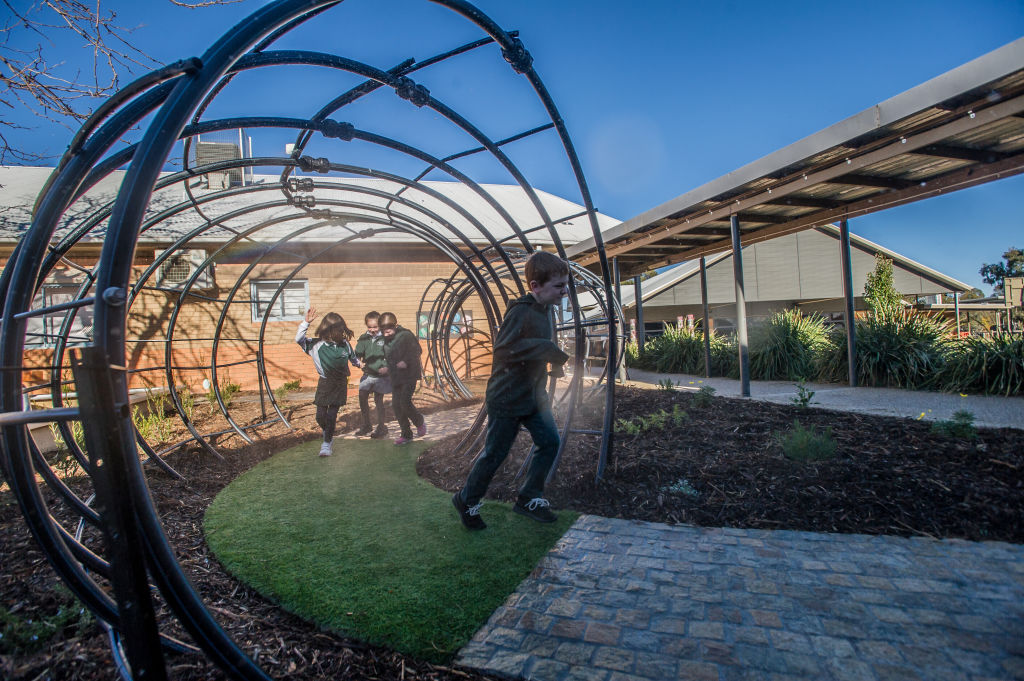 "Tuggeranong and Belconnen are renowned for offering affordable housing so I do wonder whether we've seen an increase in first-home buyer activity or more young families buying in these areas," Dr Powell said.
For Woden Valley resident Adam Balzan and his wife Jemma, finding a property within the Torrens Primary School zone for their two children Zoe, 8, and Charlotte, 5, was the utmost priority.
The family relocated to Canberra from Sydney three years ago and were renting in Torrens before purchasing a four-bedroom property in the same suburb in April for $860,000.
"Once our family was settled here, my kids were happy at school, we knew we were quite set on living here for a long time," Mr Balzan said.
"Zoe was already enrolled in the school and Charlotte was just about to start, so we wanted to remain within that school catchment zone."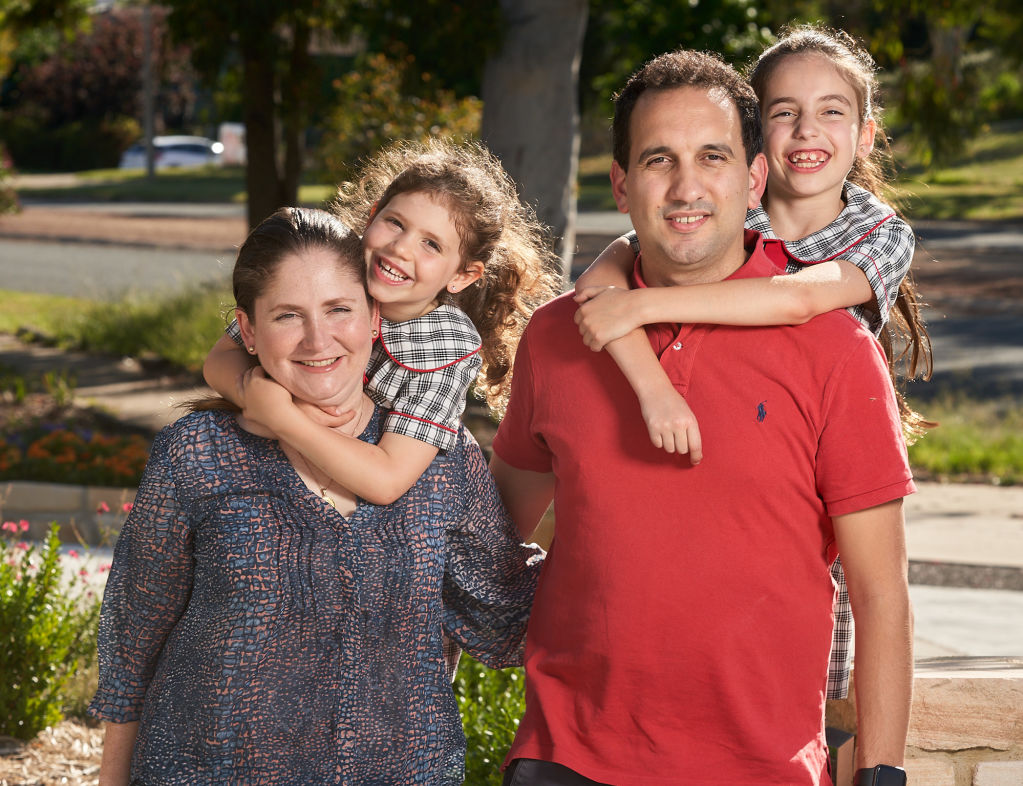 Other checklist items Mr Balzan had was a home not too far from his place of work, spacious enough for all to enjoy, low-maintenance and a house that had all the modern inclusions including insulation and airconditioning.
"We were looking at another house in Kambah earlier but chose to remain in Torrens. This home ticked all the boxes in terms of features and close location to the school … it's our forever home."
Median house prices within the Torrens Primary School zone – Torrens, Pearce and Chifley – went up by 3.5 per cent to $745,000.
Mr Shadmaan said buyers would get "more bang for their buck" in the south, noting that some buyers opted to remain in the same suburb when their children started primary school right through to graduating from high school.
"People are willing to compete to get into a certain catchment area and when they do get in it, they choose to stay there … their children are part of a community and they want that to remain."