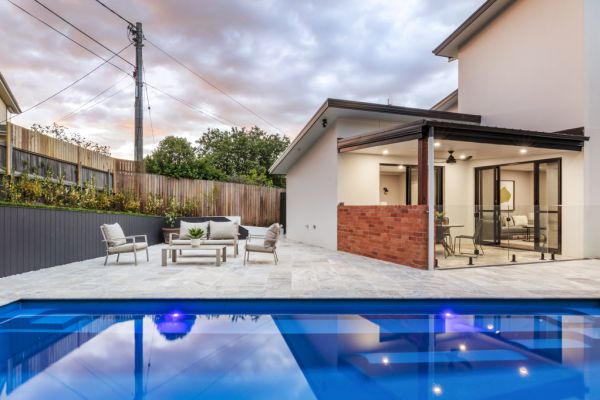 How outdoor spaces helped set a new suburb record in Curtin
Ray Sparvell & Jessica Taulaga
Outdoor living spaces have moved on at warp speed since the days of the dodgy pergola and rusty barbecue. Now, they are the product of considered design and large budgets.
Tim Burke of Luton Properties Weston Creek and Molonglo Valley said a zoned design of outdoor living areas has become increasingly important.
"They're certainly part of the design brief in new builds," he said. "People want to maximise potential living spaces and to integrate them as part of the whole.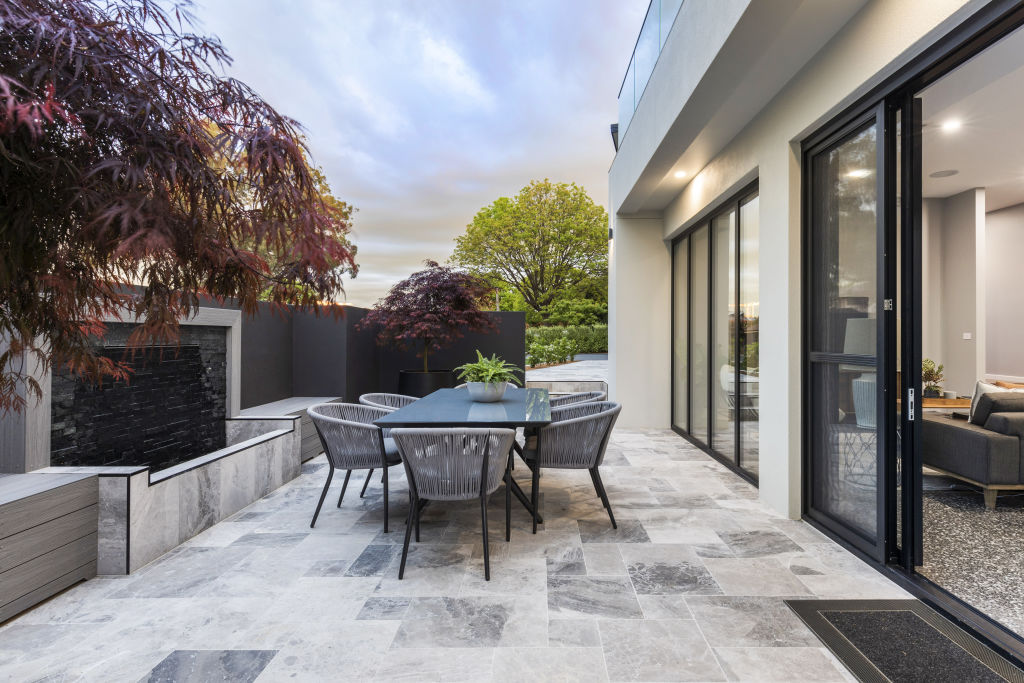 "The outdoor space needs to not only transition seamlessly from the indoors but also perform as its own zone."
Alexander Smout of Belle Property Canberra said a well-designed outdoor space is a definite plus for buyers.
"Great outdoor spaces serve a variety of purposes and do add significant value," he said.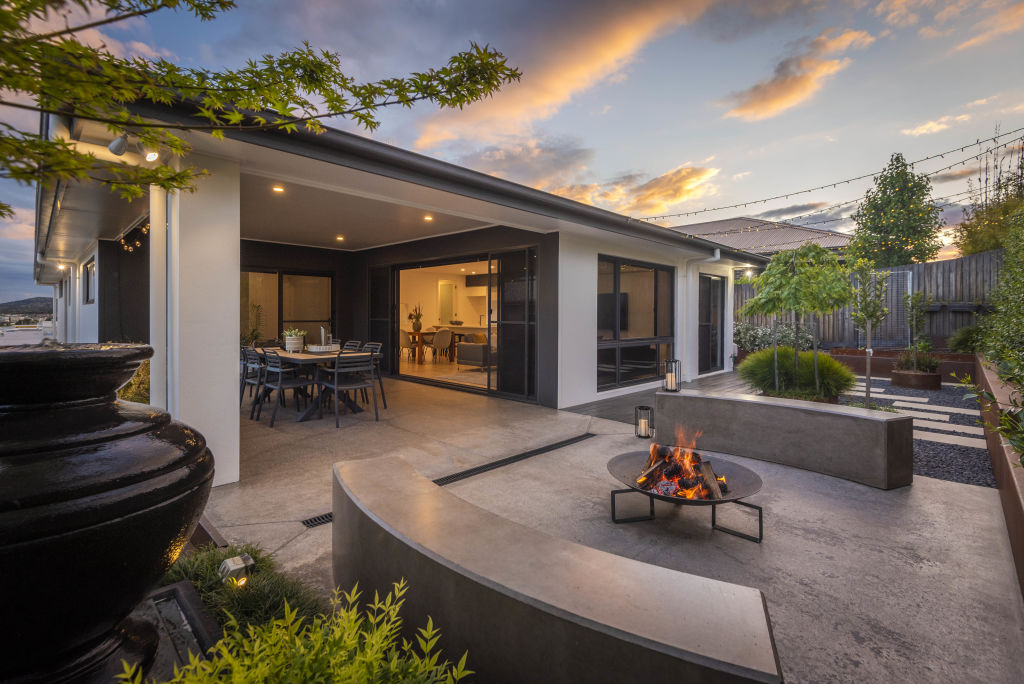 "They have increased in importance since COVID began in terms of how they are designed and fitted out. People want to customise them to offer more living options over longer stretches of the year."
Mr Smout said overhead shelter designs under the main roofline and enclosable spaces have become popular, along with fittings such as high-end outdoor kitchens, fire pits, pools, spas and heating.
Mr Burke, who recently sold a property in Curtin for a record price of $2.8 million on Thursday, says that the outdoor space needs to serve a variety of needs and at 35 James Place in Curtin – that's exactly what the buyers wanted.
"It wasn't your typical cookie-cutter type of home, it had a beautiful pool and entertaining space in the backyard but it also had great entertaining spaces indoors and a lot of street frontage," he said.
"This was a home that had a real presence about it, it had a demanding facade and ticked all the boxes our buyers had."
Government records show Curtin's previous suburb record was set earlier this year for the property at 11 Boucaut Place when it sold for $2.7 million in February.
What makes it the great outdoors?
Blurred lines. O

utdoor living spaces are integral elements of the overall design in many new homes or rebuilds – the distinction between the two spaces is beginning to blur.

Year-round.

Outdoor entertaining can be a year-round option if spaces are designed to provide shelter from the weather or to close it out. There are add-on options for overhead cover and side enclosures.

Fit it out.

Think about your space and how you want to zone it: kitchen, living, dining? Outdoor kitchens are getting more specky – some even have dishwashers. Other favourites are infrared heaters and fire pits.
Check out our top pick of homes with great outdoor spaces:
Auction: 9:30am, November 27
Agent: Belle Property Canberra, Bree Currall 0410 633 247
Auction: 4pm, November 27
Agent: Home.byholly, Jenny Michael and Mark McReynolds 0409 300 065
Agent: 2:30pm, November 20
Agent: Bastion Property Group, Theo Koutsikamanis 0431 543 649