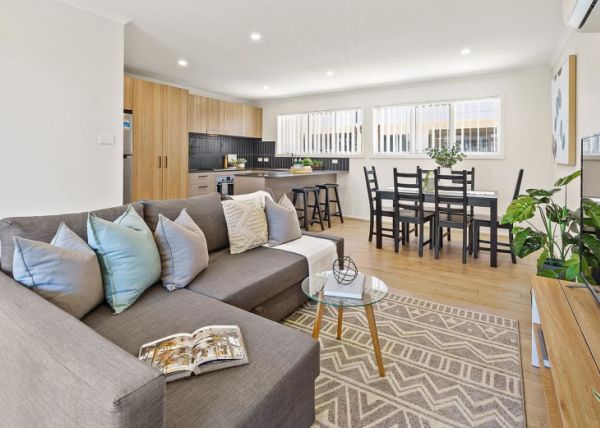 'The next best option': The townhouses you can buy in Canberra
Rising house prices in Canberra have put many house hunters on the edge but one dwelling type has been favoured by those looking for their first home or upsizing: townhouses.
In 2018, property experts called for more townhouse developments, noting that the dwelling type was the "missing middle" between apartments and standalone houses, particularly when it came to housing affordability.
Fast-forward to today and more townhouse developments have been built in Canberra, filling the void for many buyers hoping to get onto the property ladder, said Nathan Page of The Property Collective.
"It's no surprise that demand for property has been on the rise, and even more so in the established housing market," he said.
The latest Domain House Price Report for the September quarter showed Canberra's median house price had reached a record high of $1,074,187, making it the second most expensive city in which to purchase a house.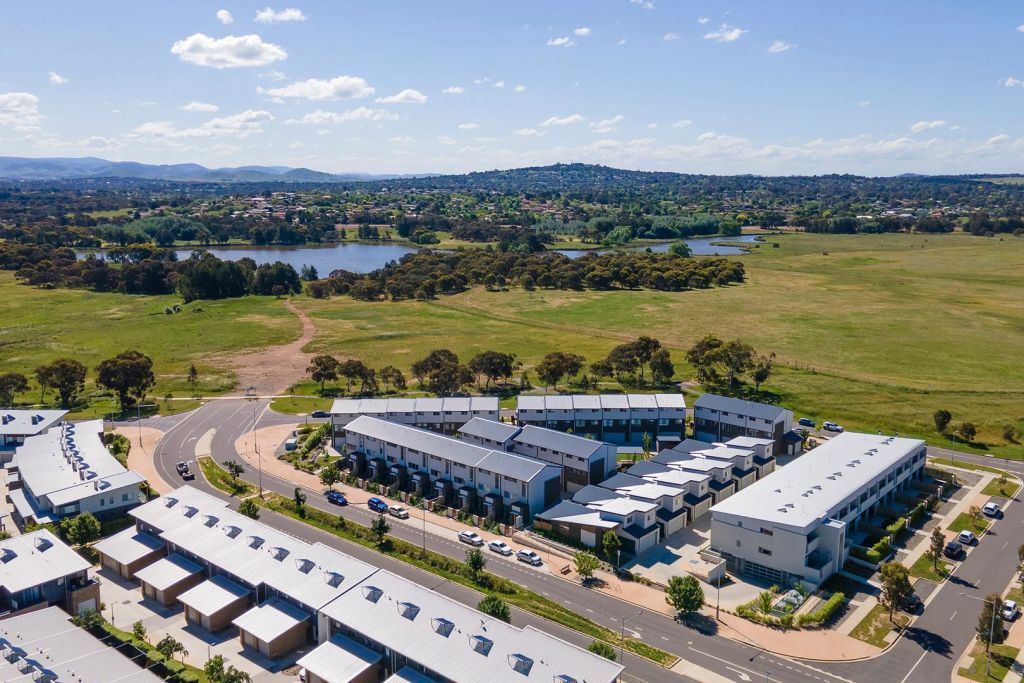 "The viability of buying a standalone house has become harder and harder, and townhouses are the next-best option for many people, particularly first-home buyers and those upsizing from apartments," Mr Page said.
While affordability is one attraction of townhouses, Ben James of Solely Properties said they were also "more convenient".
"Townhouses are appealing to those who want a lock-up-and-leave scenario; those who don't live in Canberra full-time but want something within the capital," he said.
"And rather than maintaining a block of land or a big backyard, owners would only need to worry about a courtyard but still have the luxury of having enough space for all."
Mr Page recommended that those looking to purchase a townhouse have an initial budget of $500,000.
"It's quite [difficult] to find something under that threshold in the current market but there are off-market opportunities for buyers, so long as they are patient with building timelines," he said.
So for those hunting for a townhouse, we've gathered our top eight properties currently on the market – both established and available to buy off the plan:
Established townhouses
Price guide: $680,000 +
Private sale
Agent: Solely Properties, Ben James 0448 445 841
Price guide: $620,000 +
Auction: 4pm, December 1
Agent: Independent Gungahlin, Manuel Vlandis 0418 260 663
Private sale
Agent: HIVE Property, Matt Shipard 0408 218 179
Auction: 3.30pm, December 2
Agent: Belle Property Canberra, Bree Currall 0410 633 247
Off-the-plan townhouses
Price guide: From $549,900
Agent: Bronte Group, Nathan Page 0499 054 888
Price guide: From $649,950
Agent: Ian McNamee & Partners Queanbeyan/Jerrabomberra/Canberra, Lucy MacGregor 0433 310 366
Price guide: From $679,000
Agent: Blackshaw Projects, Sam Dodimead 0406 226 428
Price guide: From $820,000
Agent: POD Projects Group, Marcus Allesch 0424 409 873