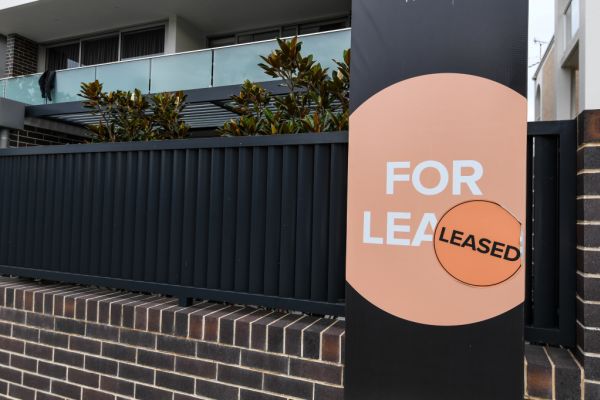 The types of rental houses and units that took a hit in Canberra during the COVID-19 downturn: Domain data
The lack of international students and overseas migration amid the economic downturn brought on by the COVID-19 crisis has seen house and unit rental prices take a hit, according to new Domain data.
Two-bedroom houses and unit rental prices bore the brunt of the pandemic, the data revealed, and also showed that it was cheaper to rent a two-bedroom house than a two-bedroom unit in Canberra.
The cost of renting a two-bedroom unit in Canberra declined by 2 per cent in the three months ending in June to a median of $500 per week, while the cost of renting a two-bedroom house declined by 2.2 per cent to a median of $450 per week.
Domain senior research analyst Dr Nicola Powell said the absence of foreign students and overseas migration contributed to the decline of the rental market but attributed the higher two-bedroom unit prices to location.
"Those two-bedroom units are in central locations such as Woden, city and Belconnen's CBD. Those locations are better connected to public transport, shopping centres and infrastructure than you anticipate [would] come with a unit," Dr Powell said.
"Whereas the two-bedroom houses are likely to be older stock, dispersed across the suburbs of Canberra and in less-connected areas."
Dr Powell added that Canberra's house rental prices were still the most expensive in the nation, "no matter how many bedrooms there are".
Steve Lowe of Agent Team Belconnen said as more people worked from home, they wanted an extra study or more space to work and might upgrade from a unit to a house.
"Two-bedroom houses for the same price [or less] as a two-bedroom unit … Why not?" Mr Lowe said.
"Houses offer more room for those who need it, particularly young couples or families."
However, Mr Lowe said two-bedroom units were the popular choice for renters.
"It offers convenience and a low-maintenance lifestyle and that's a big factor for our renters," he said.
Geocon head of property management Jessica Kercher said a lot of first-time renters were actively looking in the last quarter, aware of the reduced rental prices seen on the market.
"We felt the impact of the pandemic as soon as inquiries dropped off in the last quarter," Ms Kercher said.
"Usually, we'd have a lot of inquiries from university students but we pretty much had no inquiries from students … instead, we had a lot of first-time renters who wanted to take advantage of the market now that rent prices were slightly reduced."
According to the figures, one-bedroom unit rental prices dipped 1.2 per cent in the last quarter to a median of $425 per week.
"Our rental prices reduced by $30 to $50 per week, particularly for our one and two-bedroom apartments in Belconnen and Braddon," Ms Kercher said.
"We know that the fall was a direct result of the pandemic and the lack of international university students because both our Belconnen and Braddon developments are in close proximity to the University of Canberra and the Australian National University."
To fill the vacant properties on the market, Ms Kercher said Geocon had offered one to two months of free rent to potential tenants, paying the rent directly to the landlord.
"A couple of months ago, we were just reaching a settlement for some of our Belconnen developments like Dusk and when COVID-19 came, there was an immediate drop-off in interest," she said.
"So, we decided to introduce this incentive for certain apartments in a bid to attract potential tenants and help those who have been impacted by the pandemic."
Ms Kercher said 40 people had taken up the offer in its Dusk and Republic developments in Belconnen.