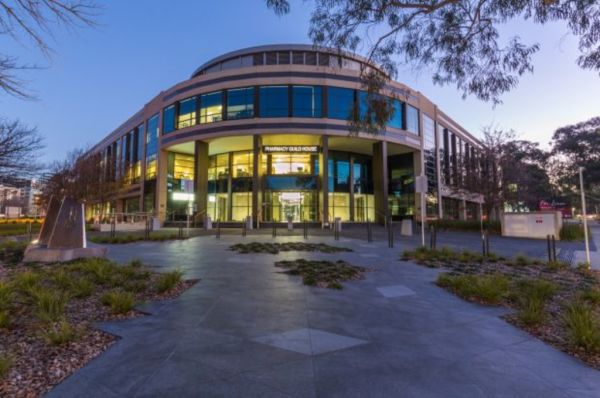 Contemporary commercial space for lease in sought-after Barton
Barton is regarded as one of Canberra's premium locations for government and private enterprise and it's no wonder that its vacancy rate sits at 4.4 per cent for A grade accommodation, one of the lowest in the country.
That rate is both a reflection of tenant commitment to remaining in the heart of the Parliamentary Triangle and the fierce competition to acquire one of the ACT's more valuable addresses.
JLL Canberra is now offering lease opportunities in two contemporary office buildings; one at 15 National Circuit and the other at 55 Blackall Street.
Number 15 is a striking three-level office building, completed in 1998, with basement car parking for 72 vehicles.
It has been refurbished and features a striking curved corner facade with tinted glass external windows and a spacious ground floor foyer.
The owners have completed a major upgrade of all services targeting NABERS 4.5 stars. The current base building NABERS rating is 4.0 Stars. The service core includes two lifts, male, female and disabled amenities, tea room and auxiliary rooms.
A space of more than 1300 square metres is available on the ground floor, with 430 square metres currently under offer. The remaining 973 square metres can further be subdivided.
"The owners are innovative in their approach in offering flexible lease terms catering for demands in the current market," says JLL's Troy McGuinness.
"Recent refurbishments have further elevated standards in line with those demanded by contemporary tenants, complete with end-of-trip facilities and superb outdoor relaxation areas."
McGuinness says there's also a 925-square-metre opportunity on level one, and 618 square metres on level two.
"Both opportunities will appeal to the Commonwealth, government agencies and the private sector," he says.
"The ability to reconfigure the spaces to suit workforces of different sizes will only broaden that appeal."
Meanwhile, there are two golden pockets of opportunity at 55 Blackall Street, an equally striking building with easy access to Parliament House and the CBD.
There is a circular driveway at the entrance to the building with permanent parking in the basement. Casual public parking is available at the front of the property, a real plus for visitors.
There are two spaces available for lease: 191 square metres on level one and 241 square metres on level three.
"We are seeing growth in rents and incentives have started to ease – now is the time to time to acquire your Barton address," McGuinness says.
Inspect: Contact agents, Andrew Balzanelli, Troy McGuinness, Aaron Green, JLL Canberra 0418 257 129, 0413 499 735, 0406 177 338.