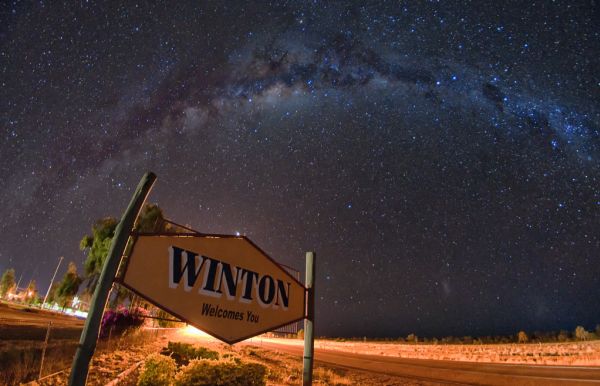 Escape to Winton, Queensland: Is this the event capital of the state?
It may be home to less than 1000 people, but Winton in north-west Queensland is a town with a big heart and an even bigger imagination.
It punches well above its weight in tourism attractions with a variety of cultural centres, museums, national parks and the downright quirky. There's the Australian Age of Dinosaurs Museum of Natural History, which was created after the discovery of fossils in the area, the Waltzing Matilda Centre, a museum created in honour of the famous song, and the unique Musical Fence.
The latter is a permanent music installation made up of rusty old homewares and mechanical pieces. It's free for anyone to try their hand at and, since its opening in 2003, has been visited by busloads of tourists and some famous faces and musicians including Gotye, who recorded and sampled sound there for a track called Eyes Wide Open.
Before tourism began in the 1960s, Winton's main industry was agricultural with mainly sheep farmers. The industry has been hit with severe drought in years gone by, but is still continuing today, albeit on a smaller scale.
Winton is home to a close community, which has only become closer in the face of COVID-19 and the challenges it has brought to the tourism industry.
Population: 875, as of 2016 Census.
Who lives there?
Grace Elliott was born in Winton, just like her mum and dad before her. She moved away after graduating, but the town called her back and Elliott is now the education coordinator at the Australian Age of Dinosaurs Museum of Natural History.
"I did go to boarding school for secondary school and when I came back initially I was only going to stay for a little while and then I was going to try my luck in the city, but I fell in love with the dinosaurs," she says.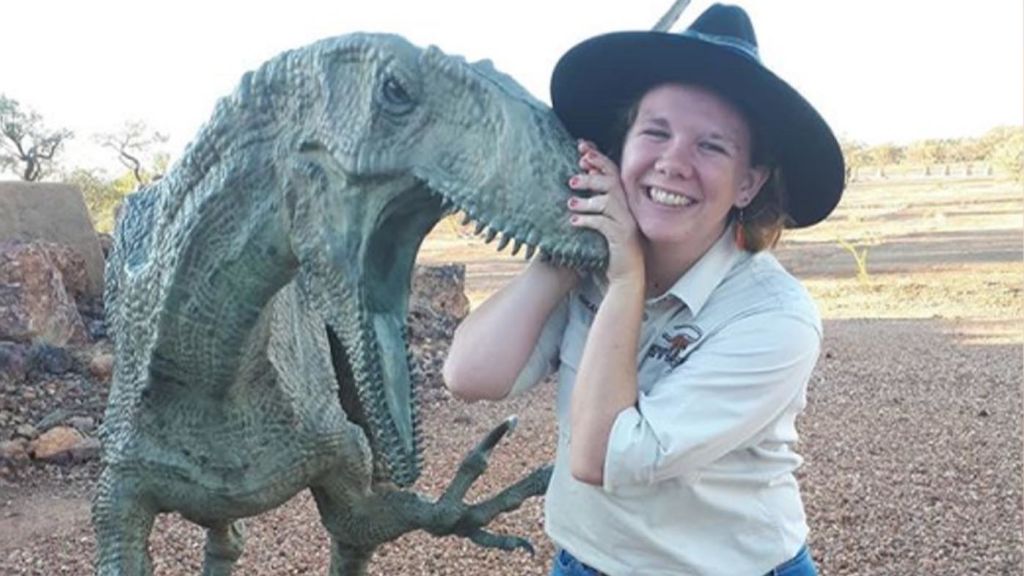 "Winton is home; everyone knows each other's stories. If I'm in trouble, someone will come over and give me a hand and it doesn't matter if they're a local or a visitor, everyone's lovely here."
Elliott says the museum brought 36,520 visitors to Winton in 2019, which has dropped to 28,470 this year because of coronavirus. Grey nomads represent the biggest chunk of visitors, but during the school holidays it's overtaken by holidaying families.
"Australian Age of Dinosaurs is perhaps the largest drawcard for Winton," she says. "Compared to when I myself was a child, the town has grown not just in population and visitor numbers, but also in visibility.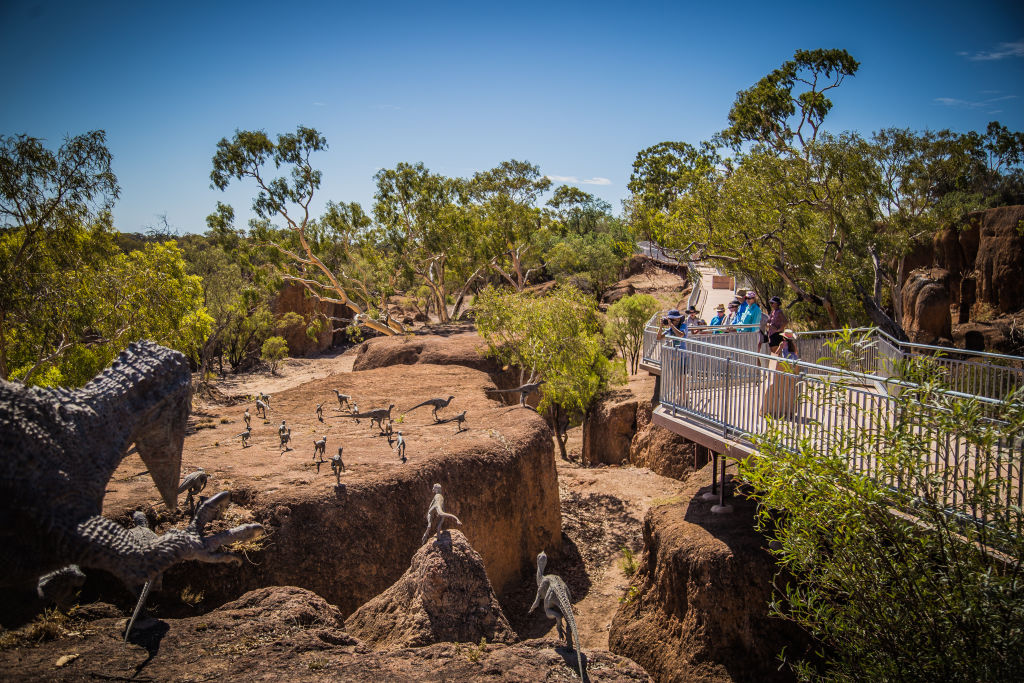 "Not many people knew where Winton was until after the laboratory (the museum's Fossil Preparation Laboratory) opened in 2009, and we have seen a steady increase in more and more people knowing of us, or even knowing where we were, ever since.
"Because the museum hires a number of our locals (like myself), we're able to speak with and educate many of our visitors on the way of life here in the bush."
What happens there?
As the mayor of the Winton Shire Council, he may be a little biased, but Gavin Baskett likes to think of his hometown as the event capital of Queensland.
And he does have a good case. For such a small country town, Winton has an abundance of festivals that locals love and tourists can't resist.
The biennial Winton Outback Festival is the town's oldest celebration and perhaps its most popular. The signature event is the Australian Dunny Derby, a 200m obstacle course that attracts all kinds of dressed-up dunnies and their jockeys. There are also some tough sports events, including the Outback Century Cycle Challenge and the Outback Iron Man, Woman and Junior events.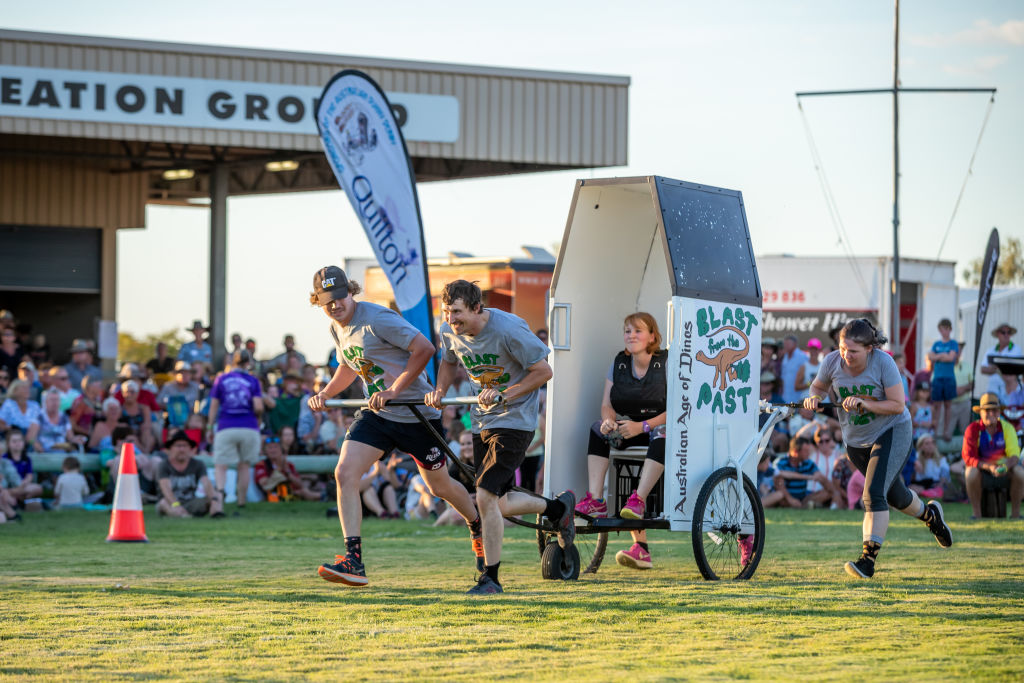 The Outback Festival is held in September, along with the Winton Opal Festival. In April, music lovers gather for Winton's Way Out West Fest, while authors and book lovers converge on Winton in June for the Outback Writers' Festival and in July there's the Vision Splendid Outback Film Festival.
Baskett credits Winton's leaders of the 1960s for kicking off tourism in the town.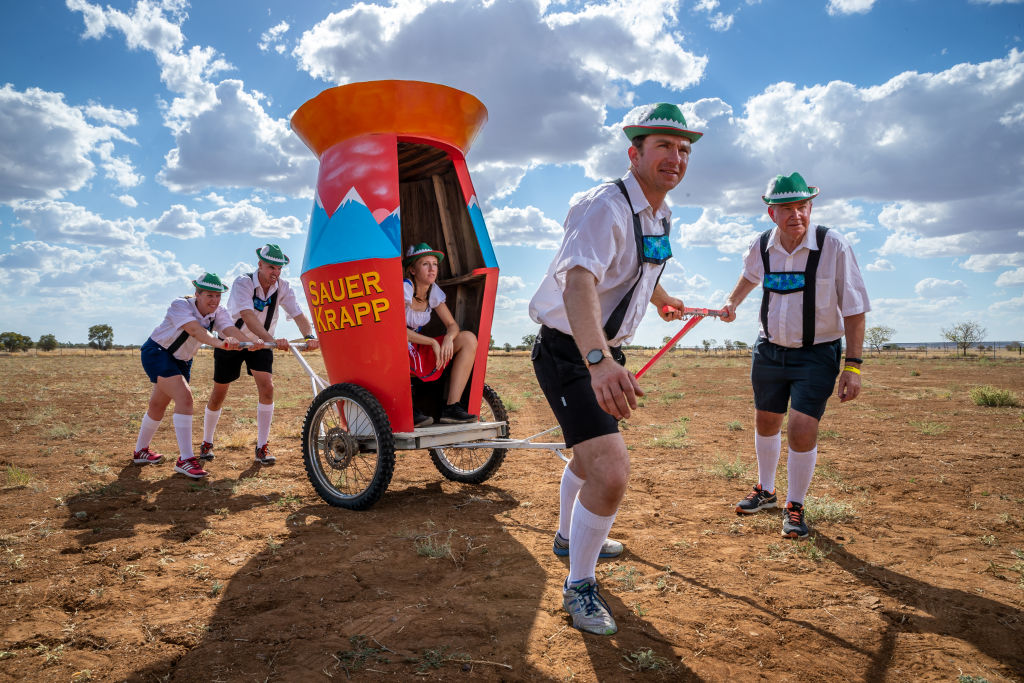 "We had some great people, forefathers back in 1968, who formed the Winton Tourism Association about 10 years before any other community out west had done," he says.
"So tourism started back then and it's really progressed to be one of the backbones of the community. That's why it was tough this year not having that tourist season, which normally kicks off late March, April.
"But tourism is growing and growing around this region, and we just hope it's going to boom in 2021."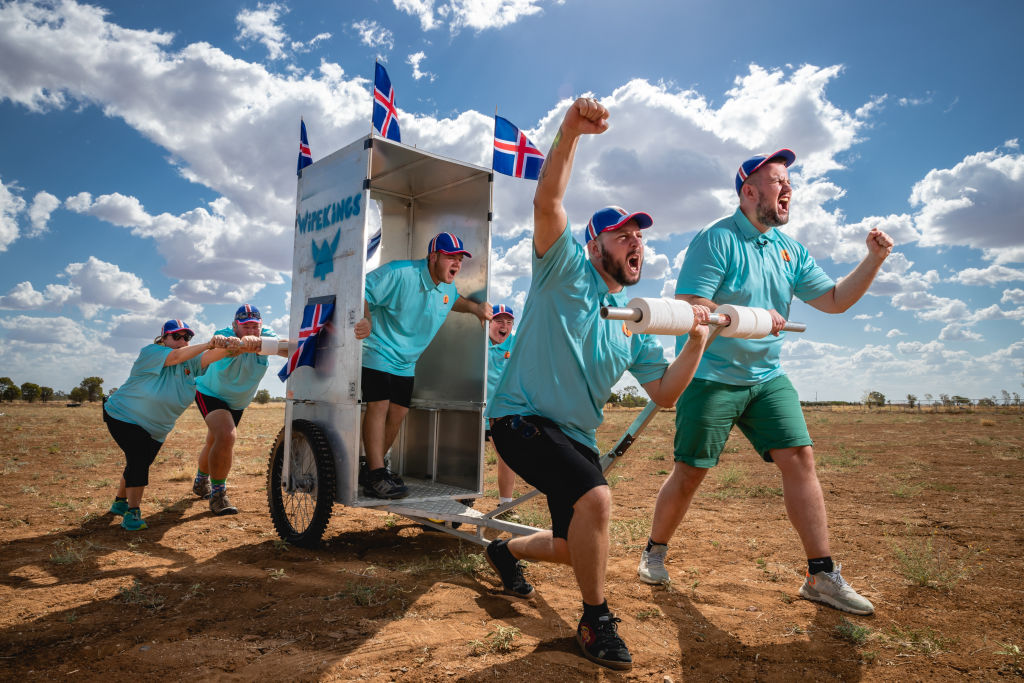 What's life like?
When your father instigates a town's revival, it's easy to see why you believe deeply in the power of creativity. James Evert from the Queensland Boulder Opal Association says his late father, Vince Evert, was an important figure in Winton – so important a monument in his honour can be found in the centre of town.
"Vince was instrumental, along with other members of the community, for having the vision to see the possibility of tourism," James says.
"My grandfather owned a movie theatre in the town and he started buying and trading opals. As a result my father was involved in the early stages of the opal industry in Winton."
Locals say Winton is a quiet and safe country town with a supportive community. With his family's history, Evert believes it's also a place where dreams can come true.
"Winton's a really strong community, it has a big imagination," he says. "We've all grown up here with an attitude of nothing is impossible. You can see it through the Age of Dinosaurs. It's just amazing what they're doing there.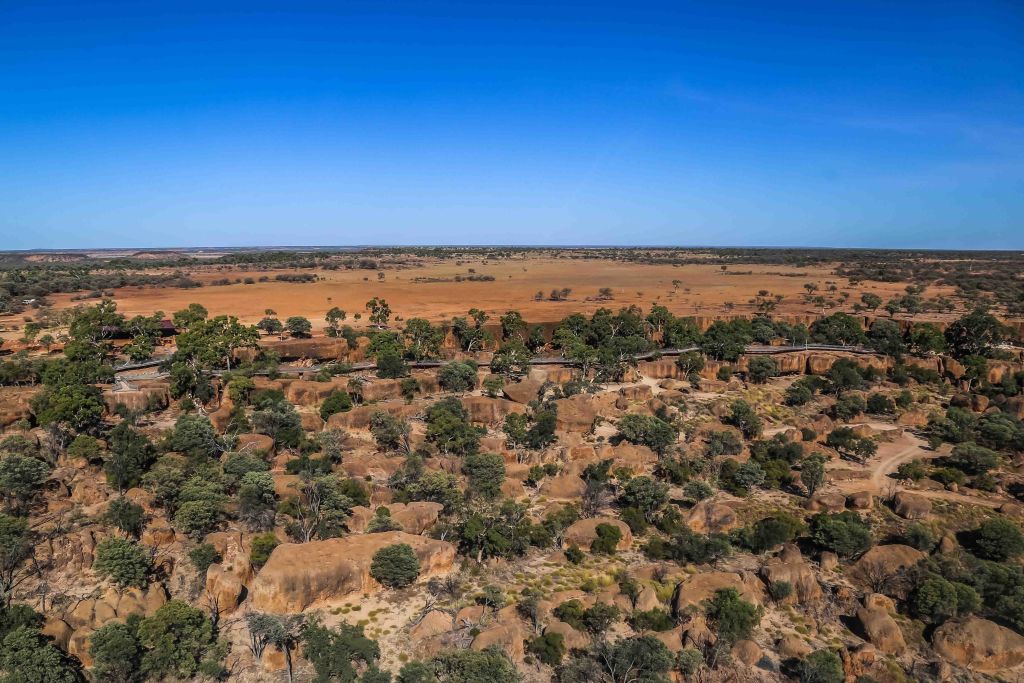 "There've always been leaders in this community who are thinking of the next best thing and they initiate it. Living in a community like that, there's just a feeling of possibility where you can achieve anything.
"Winton is one town that leads the way in terms of its imagination and possibility in seeing the beauty of structures all around to share. It's still like that today, there's a whole new generation coming through with that positivity."
What jobs are there?
The grazing industry has always been the backbone of Winton's economy and, despite tourism's success, it still is.
According to the 2016 Census, the majority of Winton residents are employed by local government, followed by hospitals and accomodation.
Why should you move there?
If you're looking for a town with a full calendar where the people like to celebrate, go to Winton. They not only celebrate history, but the art of having fun.