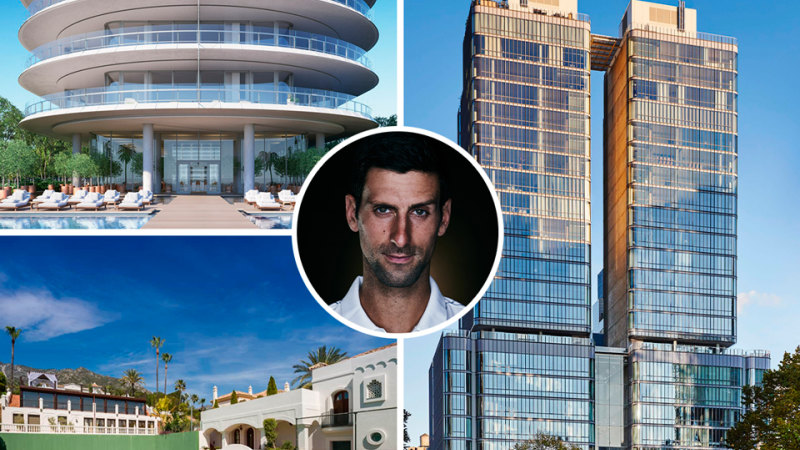 Novak Djokovic is heading home. Question is, which home to choose?
After his sensational deportation from Australia, Novak Djokovic won't have to worry about finding somewhere to lie low while considering his next move, with a string of prestige homes around the world to choose from.
The tennis champ's dramatic legal bid to stay in the country and play at the Australian Open failed on Sunday evening, with the 20-time grand slam winner boarding a flight to Dubai later that night.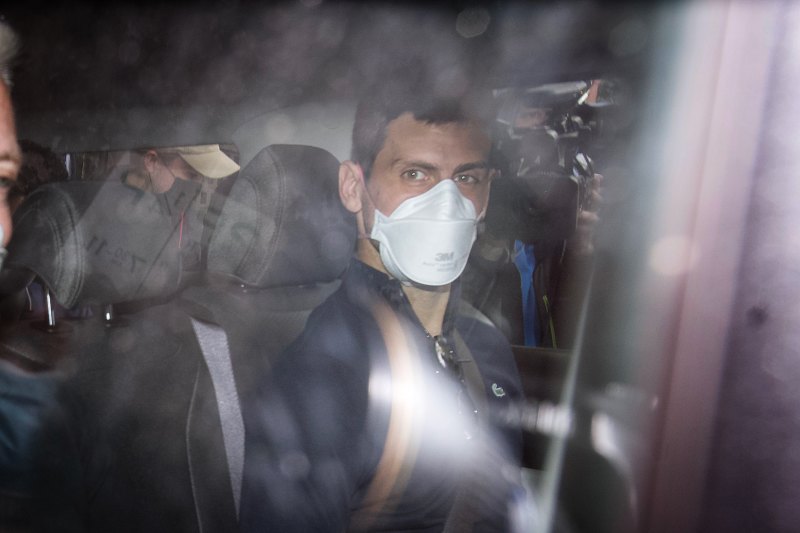 It's unclear where Djokovic will head after that, but with residences scattered across Monaco, Spain and his native Serbia, he will have his pick of homes to choose from – all offering plenty of space in which to rest and recuperate.
The world number one has amassed quite the property portfolio over the years, from penthouses in New York's Soho and the Serbian capital of Belgrade, to a hillside mansion in Monte Carlo.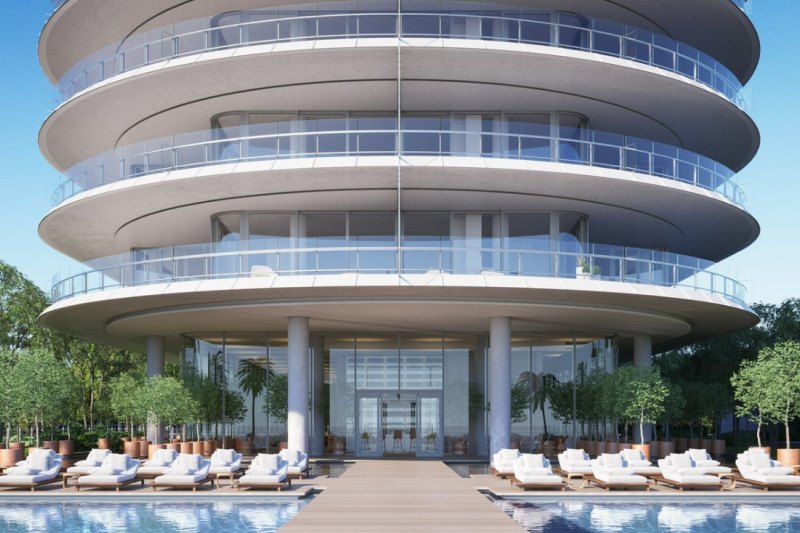 Then there was the yet-to-be-built beachfront condo in Miami, which Djokovic reportedly purchased in 2017 and settled on in November 2019 for $US5.77 million, the Wall Street Journal reports, before returning it to the market one month later for $7.15 million.
The three-bedroom apartment – with wrap-around terrace with ocean views – eventually sold for $6 million in mid-2020, with the agent reporting at the time that Djokovic never even lived in it.
The 18-story-luxury tower was designed by Renzo Piano, as were two separate two-bedroom apartments in New York, each spanning more than 185 square metres, that the Journal reported Djokovic also bought in 2017.
"I love the design of these two buildings and their location is fantastic," Djokovic said in a statement at the time. "Both New York and Miami are on my travel list every year, and it will be exciting to have a place to come back to."
The apartments at 565 Broome Soho reportedly cost Djokovic more than $10 million and were situated on the upper floors of the 30-storey development. They were not adjacent to each other, and as such could not be combined.
The development does not feature a tennis court but has a fitness centre with a yoga studio, an indoor heated lap pool with a steam room and sauna and other amenities like a 24-hour concierge service, automated parking and a library.
Back in Serbia, he reportedly spent €545,000 on a three-bedroom Belgrade penthouse with a terrace and pool in 2018, while local media report he has also recently built a sprawling villa on the shores of a private lake in Vojvodina in the country's north.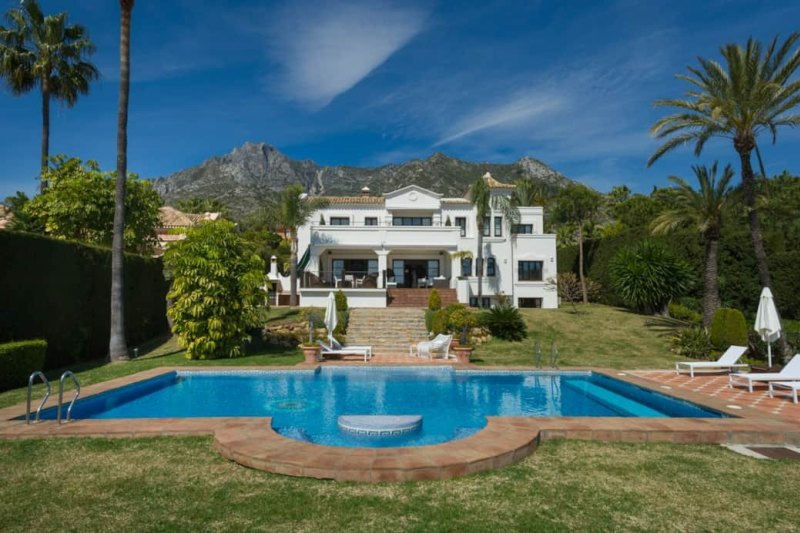 Meanwhile, Spanish media reported in 2020 that Djokovic was set to make Marbella in southern Spain's Costa del Sol his home base after spending more than €10 million on a nine-bedroom villa he rented during lockdown.
Djokovic and his wife Jelena shared glimpses of the home on social media during the early stages of the pandemic, sharing videos of themselves playing tennis, dancing and doing a spot of acro yoga on the living room floor.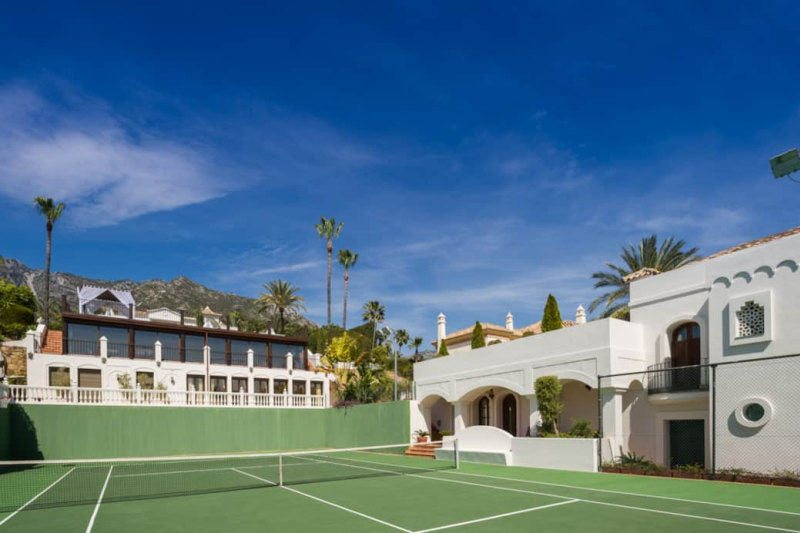 Djokovic was also spotted training in Marbella over the holidays before departing for Melbourne.
The property offers mountain and sea views and features a tennis court as well as a swimming pool, cinema room, guest house, gym and sauna.
Less is known about his residence in Monte Carlo, his base for some 15 years. Djokovic owns a hillside home in the well-known tax haven, which offers views of the Mediterranean Sea.