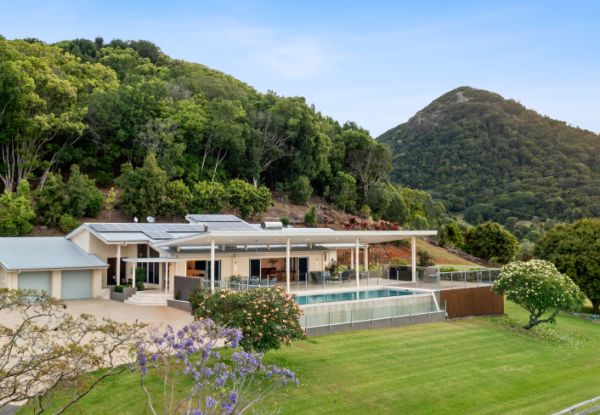 QLD celeb magnets: Where Aussie A-listers are putting down roots
A secluded seaside haven with a population of just over 6000, a sleepy stretch of acreage in the foothills of Cooroy Mountain, and a leafy rural suburb a stone's throw from the Gold Coast.
These are some of the high-end hideaways where movers and shakers are quietly spending their mega property dollars in Queensland – and demand, experts say, is rising.
Agnes Water – between Gladstone and Bundaberg, Willow Vale and Tamborine in the rolling hills inland from the Gold Coast – and Cooroy Mountain, Yandina and Doonan on the Sunshine Coast might be off the beaten track for high-end homes, but after recent record-smashing sales, the spotlight is starting to shift.
Top transactions include the record-breaking $8 million sale last year of an 8.89-hectare site in Agnes Water to Rip Curl co-founder Doug Warbrick – who paid for a prime patch overlooking a top surf break.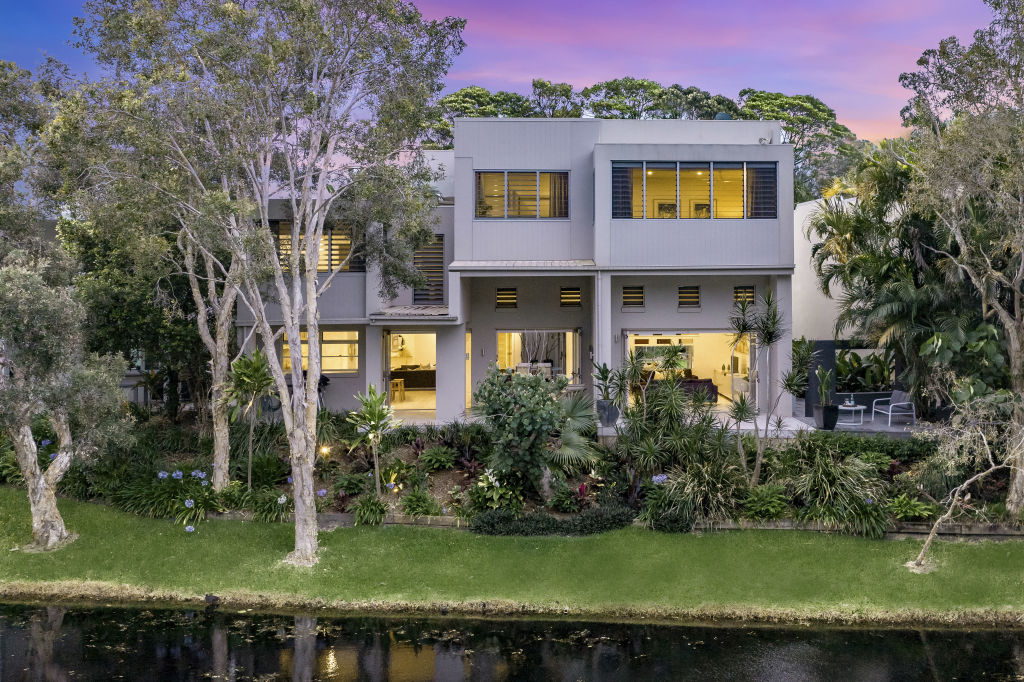 Further south, at 13/87 Toolga Street in Mount Coolum, TV legend Ray Martin's lush family holiday home sold for $2.65 million in May.
Down in Willow Vale, a sprawling five-bedroom mansion on an 8.16-hectare block cracked the suburb house price record when it sold for $4 million late last year.
"We do get high-end buyers here wanting solitude," says Willow Vale specialist Vicki Richards, of Vicki Richards Property Sales.
"A lot are from interstate and then a lot of them come from Hope Island looking for the tree change. And Willow Vale is smack in the middle between Brisbane and the Gold Coast with green rolling hills … it feels like it could be in the middle of Victoria. It's really beautiful."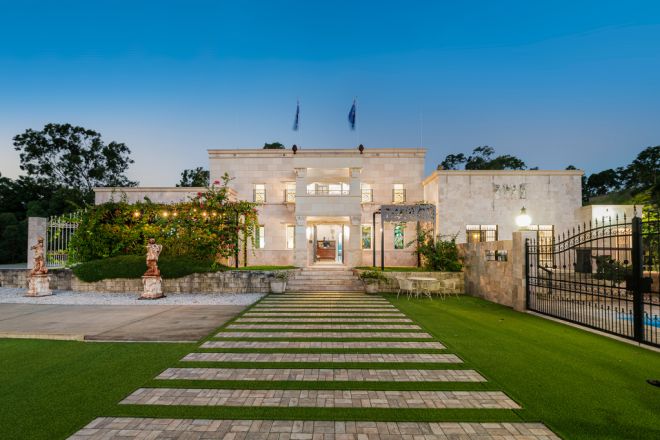 45 Blacks Road, Willow Vale QLD 4209
View listing
Richards is selling her own family estate at 45 Blacks Road, Willow Vale, for $4.25 million, and says a star-studded buyer has already shown interest.
"It's so close to Movie World here … so it's great for those who want to base themselves in the area with some acreage," she says.
Other celebrity buyers who recently snapped up a slice of Queensland paradise are Lleyton and Bec Hewitt, who reportedly bought a sprawling Burleigh Heads palace for $4.305 million last year.
Further north, near Queensland's most expensive suburb of Sunshine Beach, the hinterland is bringing in big property spenders – albeit fewer than its star-studded coastal counterparts which have attracted the likes of Pat Rafter and Gina Rinehart over the years.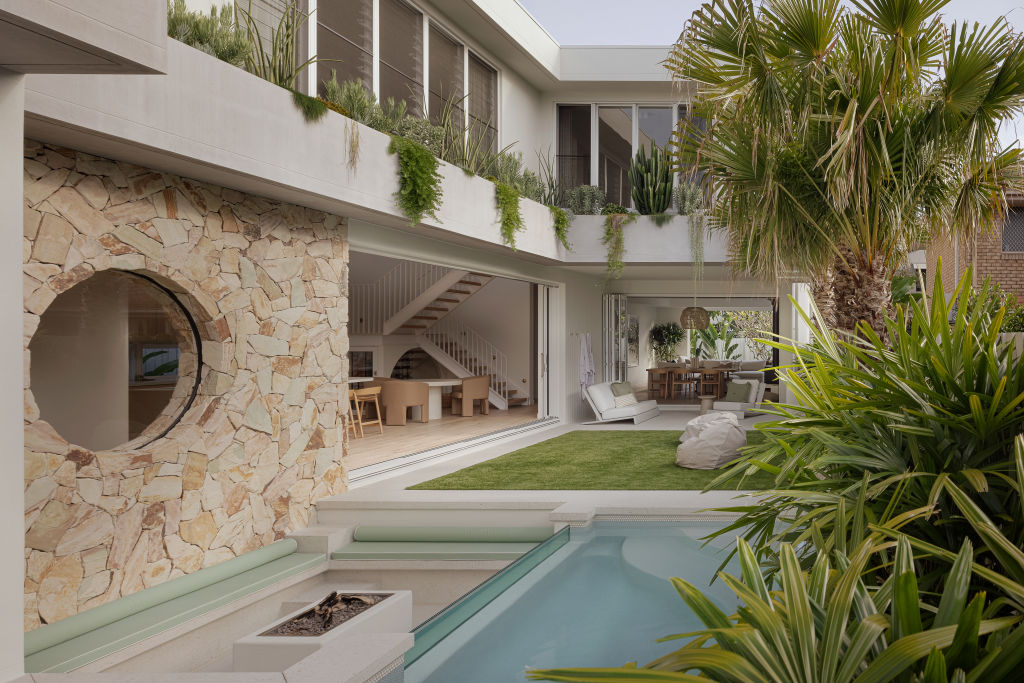 Tom Offermann, of Tom Offermann Real Estate, says the region's luxurious acreage suburbs and towns have served as a hideaway for many high-profile people over the years, including singer-songwriter Mike Chapman.
"He bought a beautiful estate called Cintamani at 430 Sunrise Road, Tinbeerwah. He then sold it [for $4.25 million]. It was built by Thomas Muster, a former world No. 1 tennis player – and we transacted quite a few properties with Thomas," Offermann says.
"There are a lot out there that we can't mention … but for these buyers, it's like a sea and tree change combined because these places are just 15 minutes from the sea.
As to what lies ahead, demand could rise.
"All the fundamentals are there. There's a shortage of supply and high demand, so in the absence of a major unforeseen calamity the investment outlook looks very bright," Offermann says.
His team will auction the ultimate acreage hideaway – through Peter Tewhata – at 36 Tunba Court, Cooroy Mountain, on June 11, with dozens of high-end buyers lining up.
Nearby, an almost-new hideaway at 21 Valley Drive, Doonan, is on the market for offers over $3.845 million, and selling agent David Berns, of David Berns Real Estate, says interest is incredibly strong. "In this area to get homes like this, that are just three years old, with a really nice floor plan, that's elevated, private and so close to Noosa is rare," he says.
Up at Agnes Water, Queensland Sotheby's International Realty's Michael Vettoretto says the little coastal strip had been quietly surfing into the limelight, with the population swelling by 60 per cent over the past six years.
"There are kilometres of empty beaches, beautiful waterways, walking trails with stunning views and adventurous driving through national parks. Many people here tell the same story – they came to visit, they fell in love and they stayed," Vettoretto says. "In the past few years, people have discovered the lifestyle that Agnes Water has to offer [and] a lot of developers have discovered it too.
"Brian Croser, the famous winemaker, owns a house in Sunrise, a beautiful gated estate … and right now, former Olympian Mark Stockwell is building a shopping centre in Agnes Water."