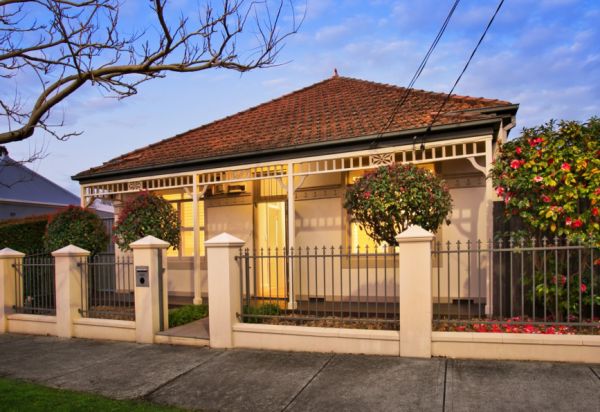 Spring auction market expected to run late into the year in Sydney as buyer demand grows
A buyer who lived just a few streets away snapped up a bright and beautifully renovated five-bedroom home at 144 Cardigan Street, Stanmore, on Saturday in Sydney's biggest reported sale for the weekend.
The home sold for $3.36 million under the hammer.
It was one of the biggest reported for the Sydney market at the weekend with the spring auction market slowly heating up, agents say.  Many believe the spring auction market this year will run well into the summer.
Belle Property Annandale's Blake Lowry said the market had been strong for the market over $3 million.
"The upsizing market has been quite popular in the inner west," Mr Lowry said.
Six registered bidders competed for the property, with an opening bid of $2.85 million setting the scene. Bids of $50,000 soon saw the property reach its sale price.
A young family wanting to upsize from their home in Camperdown just a few streets away, were the winning bidders Mr Lowry said.
By late on Saturday, Sydney's preliminary clearance rate sat at 64.7 per cent after 541 auctions were scheduled, and 430 results reported. Seventy-four of the scheduled auctions were withdrawn from sale.
NG Farah partner Adrian Bo said five registered bidders fought it out for the keys to the home in Sydney's inner east, with a young, first-home buyer family making the winning bid.
"It's a record for a semi-detached home on that street," Mr Bo said. "It's a pretty big price for an attached home."
While stock was not flooding back to the market, as vendors were being cautious, there have been a lot more home owners asking for appraisals for sale, he said.
He believed the spring market would last much longer than previous years.
"Traditionally over the last three or four years, as early as Melbourne Cup day people start to switch off," Mr Bo said. "I've got a feeling you're going to see it run right up until Christmas Eve because of all the interruptions."
Benson Auctions' Stuart Benson said with supply of homes on the market low and demand from buyers high, the market would also start much earlier next year.
"I think all the pent-up energy will see the market go late into the year and the selling season in 2021 will start earlier than it normally would do," Mr Benson said.
He sold a five-bedroom home at 9 Lemonwood Place, Castle Hill, to young, first-home buyers who beat seven other bidders with a $1,625,000 bid.
The sale in Sydney's Hills District was $150,000 above the $1,425,000 reserve. Mr Benson sold the home on behalf of Guardian Realty.
Another five-bedroom home at 53 Chalmers Road, Strathfield, also sold for more than $3 million.
The home, which includes manicured gardens and a larger backyard, sold under the hammer for $3,178,000 to a family.
Richardson and Wrench Strathfield's Paul Galassi said there were eight registered bidders among a good-sized but socially-distanced crowd at the sale.
The bidders were a mixture of young families and builders looking to buy the home.
"It was mainly people looking for a decent sized house," Mr Galassi said. 
The vendors, who had owned the home for more than 20 years, were downsizing and are hoping to buy nearby, he said.
Just 15 minutes from Strathfield, a bidder tried his luck on two homes in Leichhardt, but missed out on both.
The first, at 48 North Avenue, sold under the hammer for $1,475,000 to a buyer who had only seen the property four days before the auction.
The second property, at 116 Catherine Street, Leichhardt, also sold to another buyer, a woman who made the winning bid of $1.38 million.
The unlucky bidder opened that auction with a bid of $1.36 million – well above the $1,325,000 reserve – and knocking out many of the 10 registered bidders there to compete, Cobden and Hayson Annandale's Julie Hatch said.
The very happy vendor of the home was hoping to move interstate after the sale.
"She's having a lifestyle change and moving up to Brisbane," Ms Hatch said.