The Block 2020: Extreme auction bidding tactics seal the deal
What was remarkable about The Block auctions this year was just how quickly they were over.
After Buxton auctioneer Halli Moore's epic 74-bid auction for Luke and Jasmin's house, spectators were expecting a protracted process for the remaining four properties. Instead, it was a case of selling in a handful of bids at the auctions held on Saturday, which were broadcast on Sunday evening. 
Mr Moore said the relative slower pace of his auction, which kicked off the five auctions and ran to about 40 minutes and with four contenders, was more in line with a typical hotly contested bayside auction on a spring Saturday.
Mr Moore, the only Block agent this season whose business is based in Brighton, said the underbidder and winning bidder were previously known to his agency because they had been keen for some time to buy in the suburb.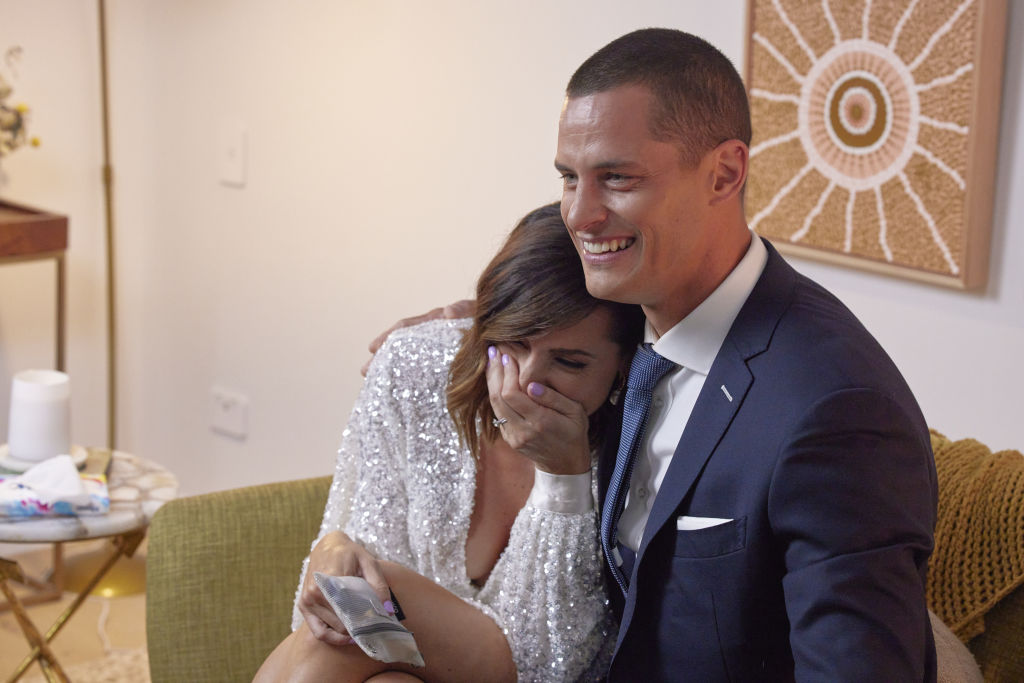 "We finished that auction and we were pretty pumped; it was a real-life auction, we had genuine buyers that were there, who had an emotional attachment to the home and really wanted it, and it played out accordingly to how we thought it would," Mr Moore said.
"I think it was that from the outset Luke and Jasmin have a neutral palette – it is what sells well in Brighton, it appeals. The underbidder, with a young family, was attracted to the area, settling in for schools. And it is a really pretty house. That house came from Elwood, and it was more in keeping with the bayside area than compared to what some of the other houses were."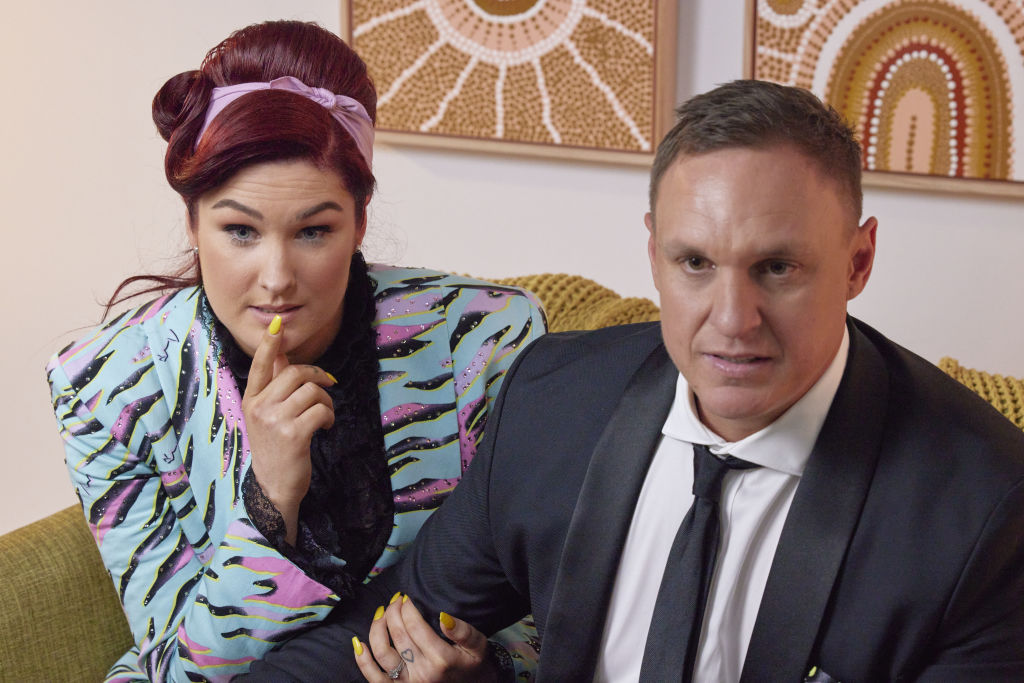 The next auction, Jimmy and Tam's, quickly escalated: a flurry of attempted opening bids for $3.2 million was quickly bettered by serial Block buyer Danny Wallis, who placed what would ordinarily be a knockout bid of $4,200,001. 
The $1 million bid was not enough to ward off spirited competition from eventual buyer Emese Fajk, who quickly countered and matched his repeated bids.
The bidding rose in varying increments from that point of between $1000 and $13,000. Mr Wallis stuck to his odd number approach to bidding with all but his penultimate, an unusually round $4.255 million. Ms Fajk, however, topped that bid and the house sold for $4.256 million.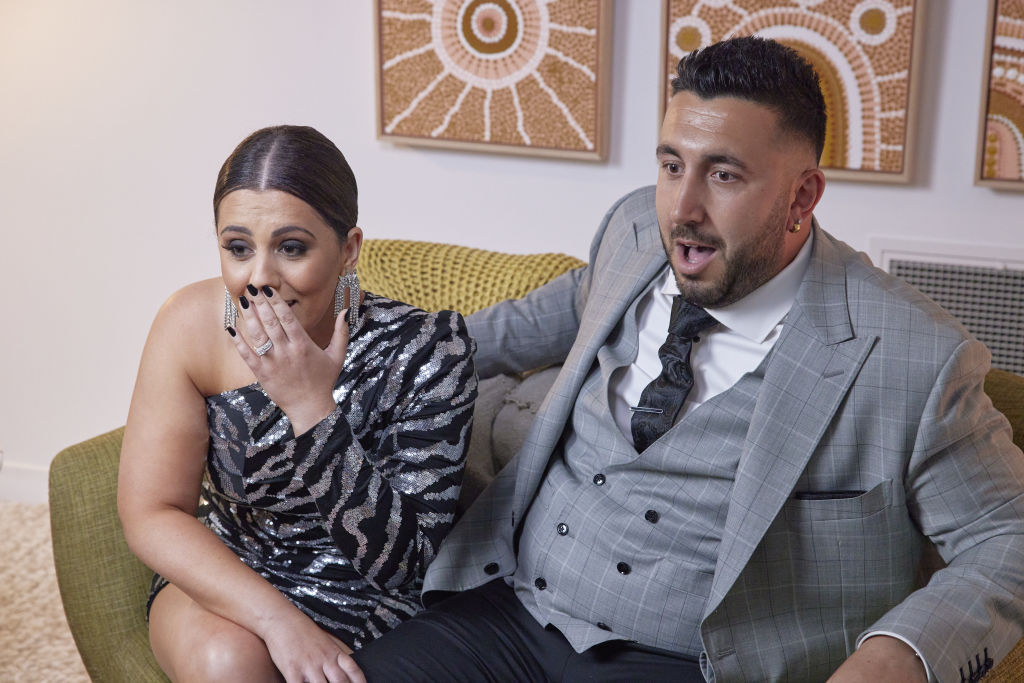 Shortly after at Sarah and George's, bids from buyers' advocates Greville Pabst, Frank Valentic and Nicole Jacobs, of $3.32 million, $3.35 million and $3.36 million, respectively, were quickly eclipsed by Mr Wallis' bid of $4,000,001. 
He then intentionally bid against himself by a solitary dollar, and the property was his for $4,000,002.
Next, at Daniel and Jade's, auctioneer David Wood of Belle faced an opening bid of $3.3 million from Ms Jacobs, and it took just six more bids to get to $3.5 million. Enter Mr Wallis, who then placed a winning knockout bid of $3.8 million.
The $460,000 windfall was sealed in just eight bids. 
Mr Wood, a Block veteran of 10 seasons, said it had to be one of the fastest auctions he's participated in on the show.
"The fella who bought it just trumped everyone in one fell swoop," Mr Wood said.
"He put in a bid that no one else in the garden had the money [to match]. We were left with nowhere else to go but happily knock it down and our contestants were really pleased."
The Block 2020 record prize money
Jimmy and Tam: $1.066m ($966,000 over reserve, plus $100,000 winner's prize)

Sarah and George: $650,002

Harry and Tash: $650,000

Luke and Jasmin: $506,000

Daniel and Jade: $460,000
Total prize money: $3,332,002
Mr Wallis, a Melbourne IT entrepreneur, inked the sales contracts for three of the properties this season. He is a notorious collector of Block properties, adding the keys to the South Australian couple's home to a portfolio of five he has purchased from this and past seasons.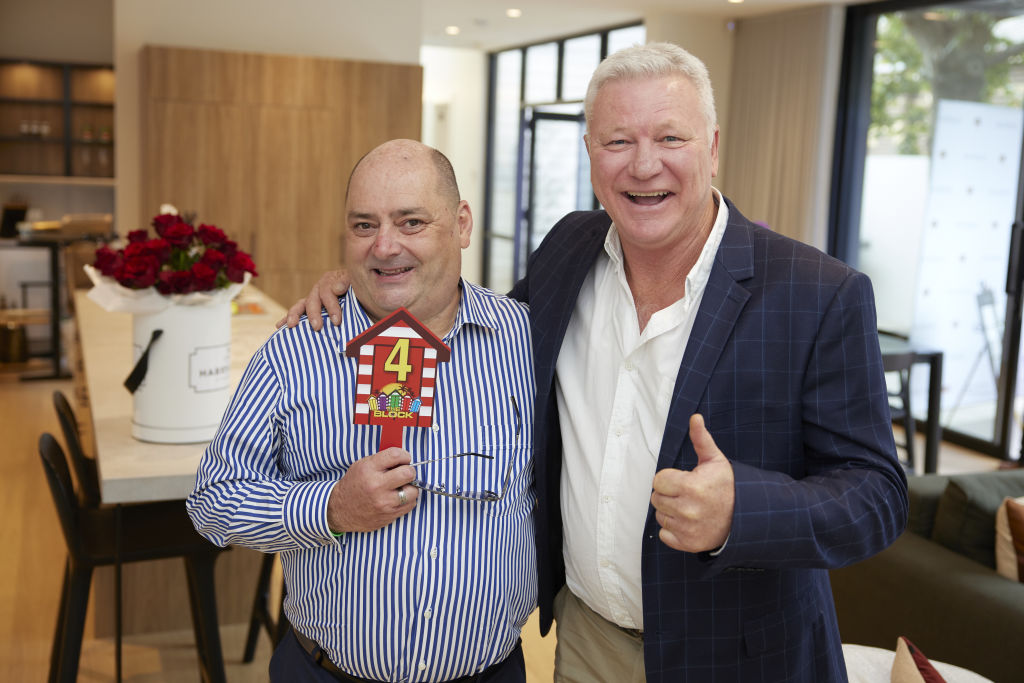 He is known to The Block audience – and its auctioneers – for his eccentric bidding techniques, rising in unexpected increments and throwing minor dollar and cent amounts on the end of multimillion-dollar bids. 
The confusing ploy has caused confrontations with auctioneers on camera. 
On this occasion, Mr Wallis used his trademark approach to squash his opponents with a confident $300,000 raise that could not be matched.
His Block haul this year included homes renovated by father-daughter team Harry and Tash Pavlou, and Sydney pair Sarah and George Bragias; last year he paid $3.374 million for Mitch Edwards and Mark McKie's property in the former Oslo Hotel on Grey Street in St Kilda.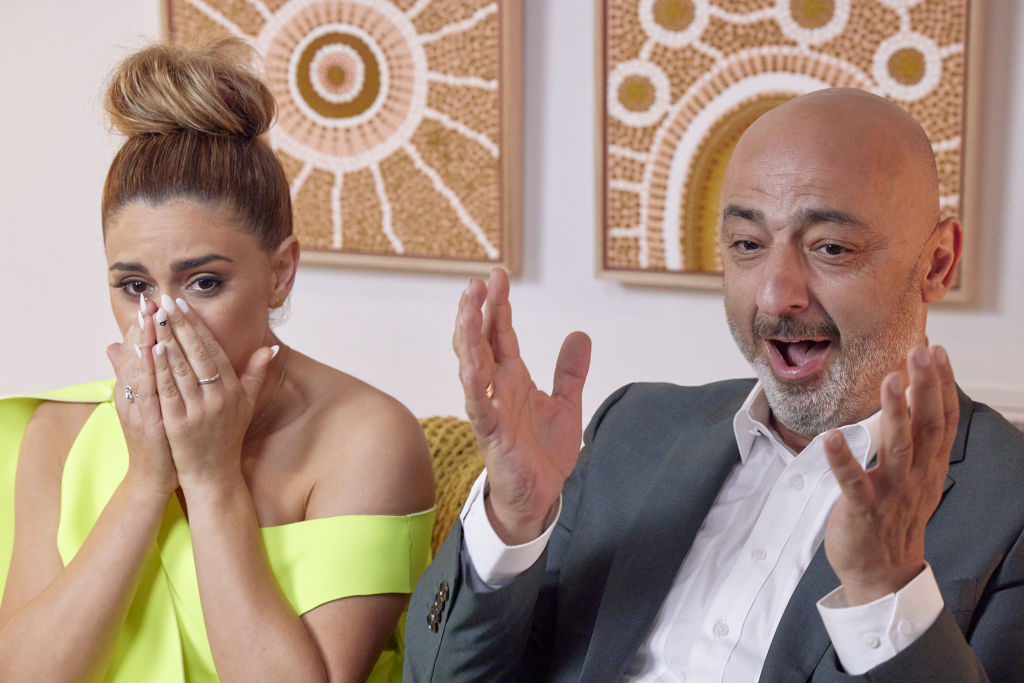 He made his first Block appearance on 2012's South Melbourne season, winning the keys to one of the properties for $1,400,001.01. He sold that house, 403 Dorcas Street, four years ago for $1.7 million. 
Mr Wood said the slower bidding on Luke and Jasmin's property, which notched 74 bids and was the first of the five houses to go under the hammer, was due to strategy by the two competing buyers' advocates.
"They were going in lesser increments and drawing the bidding out," Mr Wood said, "and in the first auction everyone is feeling out how it is going to go."
At that stage he said he expected the $3.856 million result – a bit more than $500,000 over reserve – would likely win The Block for 2020.
"We probably thought then, 'well, there is your winner; that is going to be hard to beat'. And then 'whack'."
When the winning bidder of Jimmy and Tam's mid-century house steamrolled Mr Wallis with a $4.256 million bid, Mr Wood said he thought, "game over".
By that stage, with Jimmy and Tam and their fellow contestants in shock, there were still three auctions to go (all of which Mr Wallis went on to win, using knockout tactics).
Sarah and George's auction was next, and Wallis made a $400,000 bid that rapidly lifted the price from $3.6 million to his signature $4,000,001 before the $1 raise that sealed the deal.
The sale was complete in just five bids.
Next, at Daniel and Jade's auction, Mr Wallis again threw caution to the wind and made a $300,000 bid that hiked the price from $3.5 million to $3.8 million which, as Mr Wood said, could not be matched. It was all over in eight bids.
At Harry and Tash's, an opening bid of $3.3 million from Ms Jacobs was quickly bettered by Mr Valentic's $3.4 million. Another pair of bids from both raised the price to $3.475 million, but Mr Wallis raised it to $4 million even. And in just five bids, that, as they say, was that.