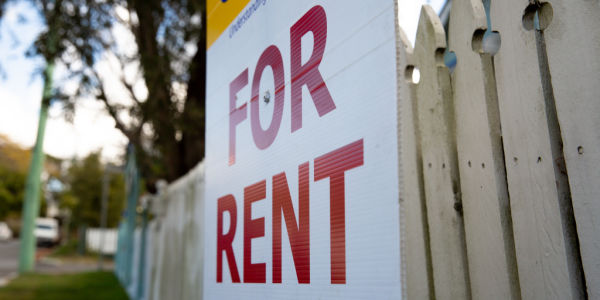 ACT government launches an online platform for renters to access interest-free bonds
The ACT government has launched an online platform to help tenants access rental bond loans more easily.
ACT Minister for Housing and Suburban Development Yvette Berry announced the Rental Bond Help online platform on Wednesday.
Individuals earning up to $94,000 a year and couples with a joint income of $125,000 a year are eligible if they don't have access to savings to pay their rent bond.
The loan is interest-free for up to 24 months and renters can repay the money over a period of their choosing.
"This new program will mean that students, families and young couples won't have to worry about covering the bond upfront when they can access an interest-free loan for up to two years from the ACT government," said Ms Berry.
"A rental bond shouldn't be a barrier to renting a home."
The Rental Bond Help platform allows tenants to submit their application online and makes it easier to access services relating to the bond. Once approved, the lump sum of the bond will be paid by the ACT government to the ACT revenue office.
The program replaces the previous Rental Bond Loan scheme and is part of a 2019-20 budget commitment to digitise ACT housing services.
This comes after rents in Canberra have surged to a record high this year, at $550 per week for houses and $450 per week for units, according to the latest Domain data.
Low-income households in the ACT are feeling the impact of Canberra's all-time high rents the most.
The recent Rental Affordability Index released by SGS Economics and Planning, National Shelter, Community Sector Banking and the Brotherhood of St Laurence found low-income households in the nation's capital face the second-least affordable rents in the nation.
Tight vacancy rates in Canberra are another barrier to renting – according to SQM research, the vacancy rate currently sits at 0.6 per cent.
Wednesday's announcement is not the only one from the ACT government concerning rents in recent months.
In November, the Labor government tabled a raft of measures to the Legislative Assembly with the aim of offering better protections for renters.
They are set to introduce the measures in the new year.