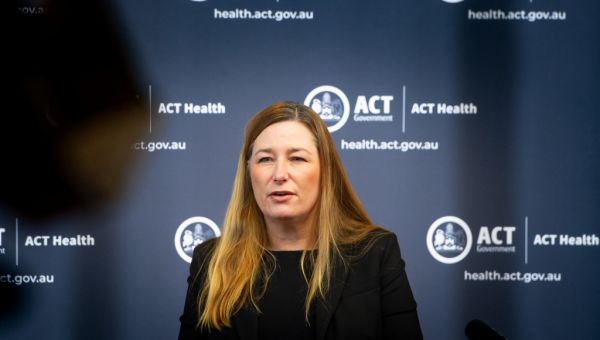 $61 million poured into ACT public housing: ACT government
The ACT government has announced it will invest $61 million in public housing which will see at least 260 homes built for Canberrans who need them and 1000 existing properties upgraded.
The territory government will allocate $32 million in land and extend the city's Growing and Renewing Public Housing program for a sixth year to 2025. Another $20 million will be poured to the construction of 60 new public housing dwellings.
"The focus of the additional construction will be on housing for people with a disability and older Canberrans through Class C adaptable builds," said ACT Housing Minister Yvette Berry.
"The ACT government has now significantly increased what was already the largest per capita investment in public housing in Australia."
A further $8.9 million will be allocated for general property and energy-efficiency upgrades over a two-year period. New reverse-cycle heating and cooling, highly efficient electric hot water systems and new stoves will be installed in up to 1300 homes.
At least 250 homes will also receive upgrades to their kitchens, bathrooms, laundries as well as roof replacements for standalone dwellings.
Four multi-unit complexes will also be upgraded. The external of two complexes will be repainted, a third will have balconies replaced and major roof upgrades will be undertaken at the fourth complex.
Community housing will also be supported through an increase in the existing land tax exemption pilot program – a program that offers property owners who rent their properties through community housing provider land tax exemptions – from 100 to 125 properties. The two-year time period on the program will be removed.
The announcement comes after new data revealed a shortfall of 3000 social housing dwellings in the ACT, with it expected to increase amid the pandemic.
ACT Council of Social Service chief executive Dr Emma Campbell said the figures showed "a clear community need for more social housing in the ACT".
"It makes sense economically and is critical infrastructure for inclusive growth during the next phases of COVID-19," Dr Campbell said.
"The lack of social housing means more people end up homeless because they can't find an affordable home, and those who are already homeless have no way to escape it. The COVID crisis has increased pressure on millions of Australians and is pushing even more people into rent stress and homelessness."
Havelock Housing CEO Andrew Rowe said he was disappointed by the announcement, noting the investment will have "very minimal impact on Canberra's severe social housing shortage".
"It will not address the core problem of ACT's housing shortage of 3000 social housing dwellings," Mr Rowe said.
"The addition of 60 new dwellings only addresses 2 per cent of this need, while also neglecting significant areas of demand for homes in the community.
"The ACT has the highest level of public housing per capita because every other state has moved towards supporting community housing providers to deliver social housing because this is a more cost-effective, high-quality service and they can leverage their stock to grow."
The ACT government said it would look at developing longer-term leases with community housing providers, noting that the new investment would "ensure that Canberra's public housing stock can meet demand as this city grows".
The program will also create 80 jobs over the next two years in public housing maintenance.
"The ACT government believes every Canberran, no matter their circumstances, should have access to safe and affordable housing that suits their needs," Ms Berry added.
This article has been updated since it was first published.