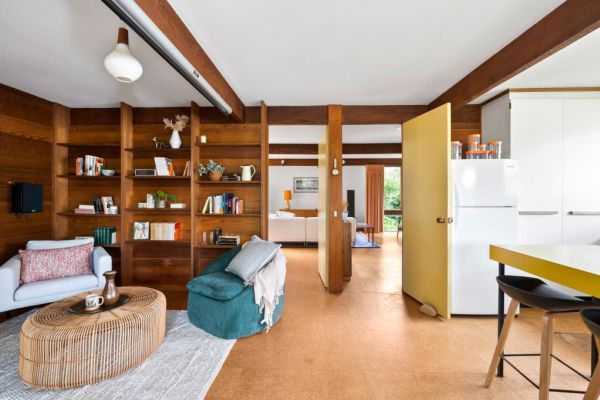 2021 in review: Agents reflect on a year like no other
Every homebuyer knows this year has been like no other, one where ACT home prices have soared into the stratosphere.
Amy Wilson of Belle Property Canberra says many factors have been at play within the ongoing background of the pandemic.
"I think people have had much more time to think about what they need and how they want to live," she says. "Work from home has also become more than just a short-term adjustment – it's now a permanent option for many workers."
Wilson says the need for different spaces and the availability of low-interest finance has helped propel buyer motivation.
"People with similar needs then found themselves competing for a limited supply and that has certainly fed into the competitive buying environment," she says.
Mario Sanfrancesco of Blackshaw Manuka says price growth and market activity in 2021 have been unprecedented.
"I've not seen anything like it in the years I've been in the industry," he says. "People spending so much time at home has fuelled a lot of the market growth."
Sanfrancesco says that drove buyers towards homes where they could create their ideal environment.
"That's seen the rise of the resort-style home with year-round entertaining spaces," he says. "Fully covered and fitted outdoor rooms have assumed a new priority, while dedicated work-from-home spaces have become essential."
Sanfrancesco says work-from-home flexibility has also attracted interstate buyers who now see Canberra as a viable location.
Lockdown: 

Canberrans have spent a lot of time at home over the past two years and that has caused them to reflect on their need for a bigger or differently configured space.

Cheap money: 

Interest rates have never been lower and the Reserve Bank is not predicting rises until 2023. That's fuelled a level of borrower certainty and an appetite for bigger loans.

Supply: 

There is a big pool of buyers competing for a limited volume of stock. That's created an environment for competitive bidding.  Extraordinary bids have now become the new normal.
Check out our top pick of homes on the market:
Here's a worthy contender for our last cover property of the year – with a provenance as one of the ACT's most significant homes.
This Pettit+Sevitt classic in Duffy was built in 1972 by John Queneau, the local franchise owner of that iconic building company. It was also included in the equally iconic 2013 publication, 100 Canberra Houses: A Century of Capital Architecture, by Tim Reeves and Alan Roberts. 
With that kind of provenance, what more could it possibly offer? Well, it's the first time this preserved time capsule has come onto the market since the first set of keys were handed over.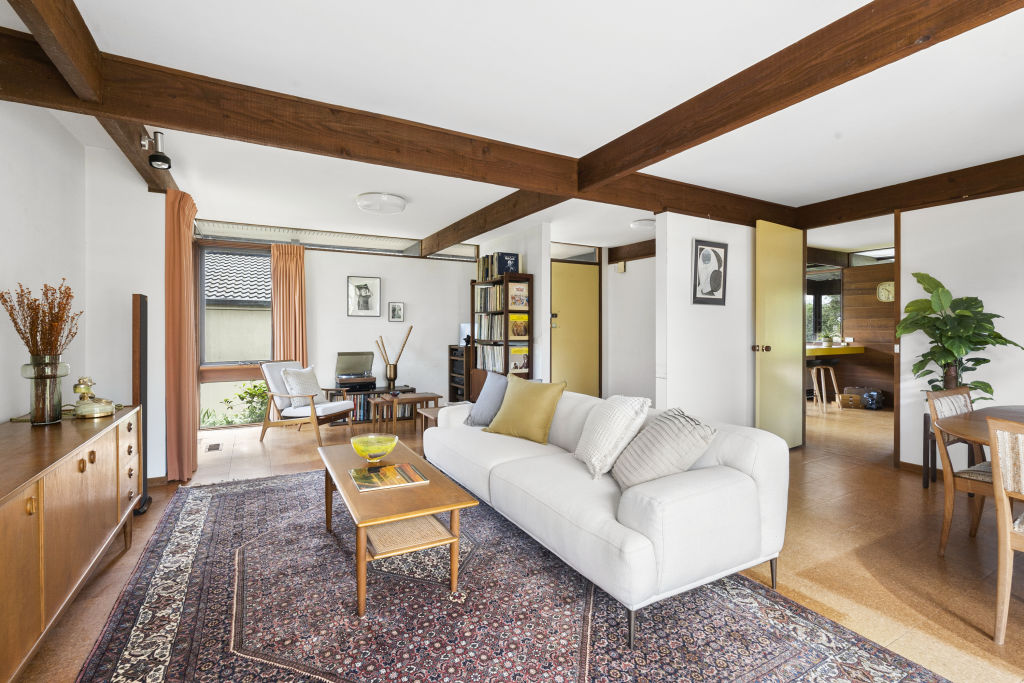 The four-bedroom home sits on a north-facing, 979-square-metre block overlooking established gardens and open parkland with a children's playground.

Inside, it is mostly original; the perfect canvas for restoration by its new custodians.
Pettit+Sevitt homes, in many ways, were ahead of their time. The designs were future-proofed, and perfect for a refresh that meets contemporary living needs.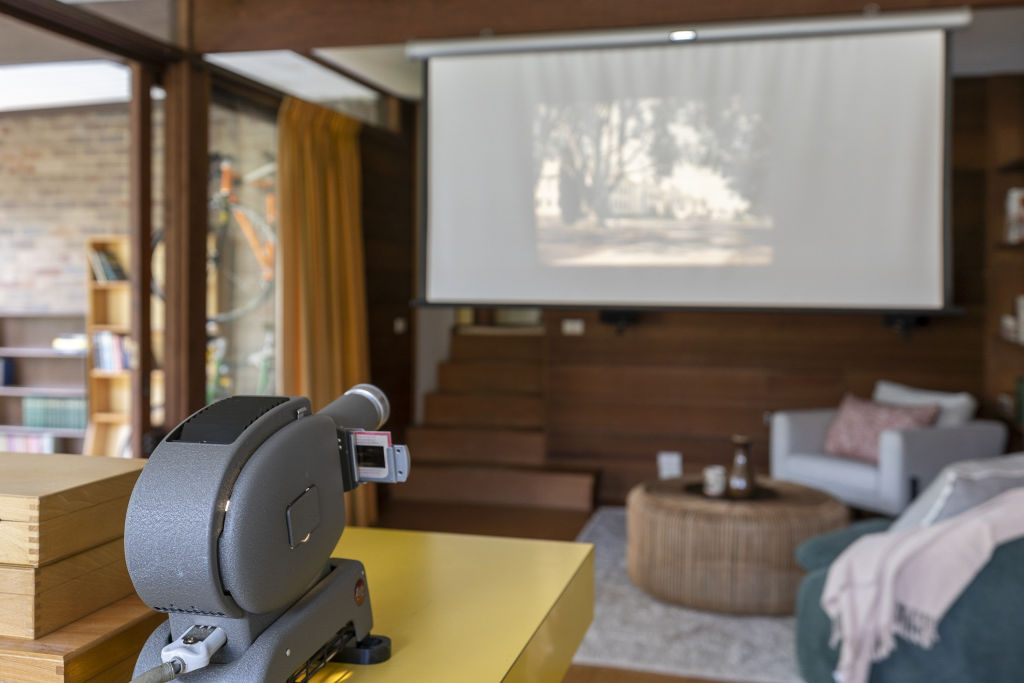 Original mid-century features include high ceilings, floor-to-ceiling windows, clerestory windows, Tintawn carpets, cork flooring, original light fittings, tiling and kitchen, western red cedar panelling and custom-made feature bookshelves.
There are three bedrooms, with a fourth offering an option as a home office. The main has a walk-through wardrobe and en suite.
Pettit+Sevitt built around 500 homes in Canberra between 1966 and 1978, but well-preserved examples are becoming increasingly rare. This is an opportunity to acquire a piece of history.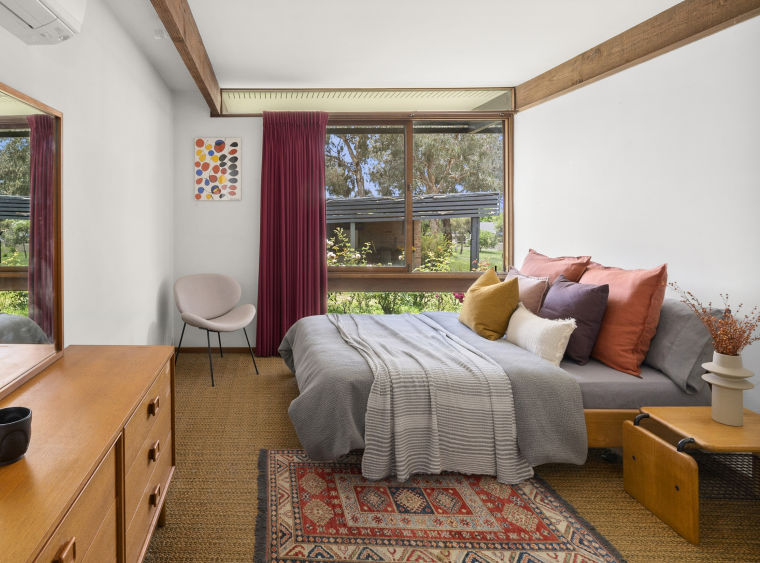 Price guide: $1.2 million + 
Expressions of interest: Close 12pm, December 20
Agent: Belle Property Canberra, Amy Wilson 0405 130 332
Or try these:
Price guide: $1.6 million-$1.7 million
Private sale
Agent: Maloney's Property, Philip Kouvelis 0412 622 420
Price guide: $1,050 million +
Auction: 6pm, December 21
Agent: Bastion Property Group, Theo Koutsikamanis 0431 543 649
Price guide: $1.4 million-$1.5 million
Private sale
Agent: White Rhino Property Googong-Queanbeyan-Jerrabomberra, Gavin Van Zyl 0429 269 260