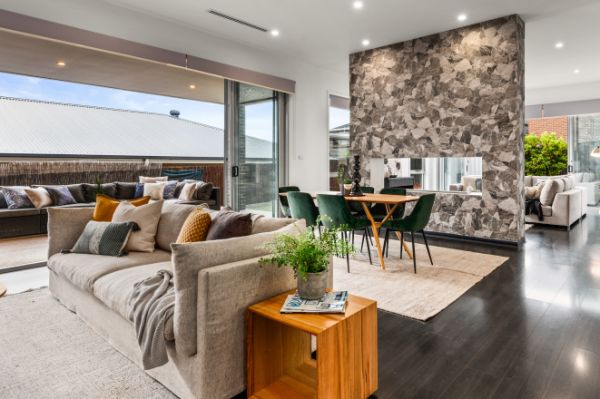 Canberra agents on what it means for buyers when there is tight supply in a seller's market
It's definitely a seller's market in Canberra with auction clearance rates going through the proverbial roof – past 70 per cent for five consecutive months and October's clearance rate was the highest October performance on record at 78 per cent.
Steve Langford of HIVE Property says supply is still tight and that is putting upward pressure on prices.
"It's definitely increasing competition at auction and that's why we're seeing high clearance rates," he says.
"We might be in a recession, but the market is certainly not behaving like it."
Langford says a reason behind the tight supply may be a drive toward wealth creation.
"Interest rates have never been lower. I think some buyers are hanging onto their primary homes with an eye to investment," he says.
"They may see where things are in a few years and, if they need to, opt-out and take any capital gains."
Ryan Thomas of Blackshaw Woden, Weston Creek & Molonglo says buyers are coming to auctions understanding they will need to be competitive.
"They are prepared to dig a little deeper, knowing that supply is tight," he says.
"Homes are generally selling above the price guides. Prospective bidders need to factor that in ahead of auction day. Sellers are setting strong prices and they are getting them."
Thomas says prior-to-auction sales are happening, but unless there is a compelling reason, sellers should let the auction take place.
"We generally advise our vendors to proceed to auction. You can't beat it for a transparent process that delivers a level playing field," he says.
Supply. Right now, it's a seller's market. There's a big pool of buyers competing for a limited supply. Agents suggest this won't be changing any time soon. Be prepared to dig deep.
Price. Property bargains are generally off the table at the moment. Price guides can best be considered "indicative" with the actual selling price a factor of competition and emotion on auction day.
All-in. Whatever you think you're going to spend, have a contingency and be willing to use it. Or get your regret story straight around, "I wish I'd gone that extra $10,000."
Allhomes' top pick of auctions:
There's nothing like a home where everything has been thought of. All that's left to do is unpack and start relishing your new lifestyle.
This stylish Crace home has benefited from a builder's focus on getting the design, floor plan, fixtures, fittings and finishes right for his family. And a new owner is going to benefit from that commitment.
There's 225 square metres of open-plan living, but it's the thoughtful features that set this residence apart.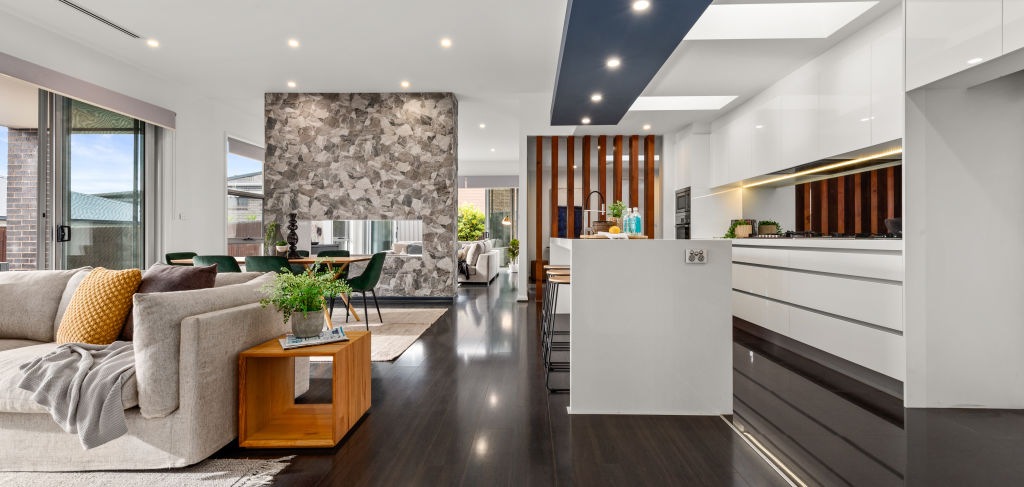 High ceilings upon entry provide that sense of space while a north-easterly aspect draws in the light.
A restrained palette of colours and textures deliver a restful ambience and nowhere is that more evident than in the central hub.
The kitchen/family/dining space with access to a covered entertainment area is enhanced by the inclusion of a bespoke stone feature wall with an EcoSmart ethanol fireplace. Behind that is another living area that offers multiple options.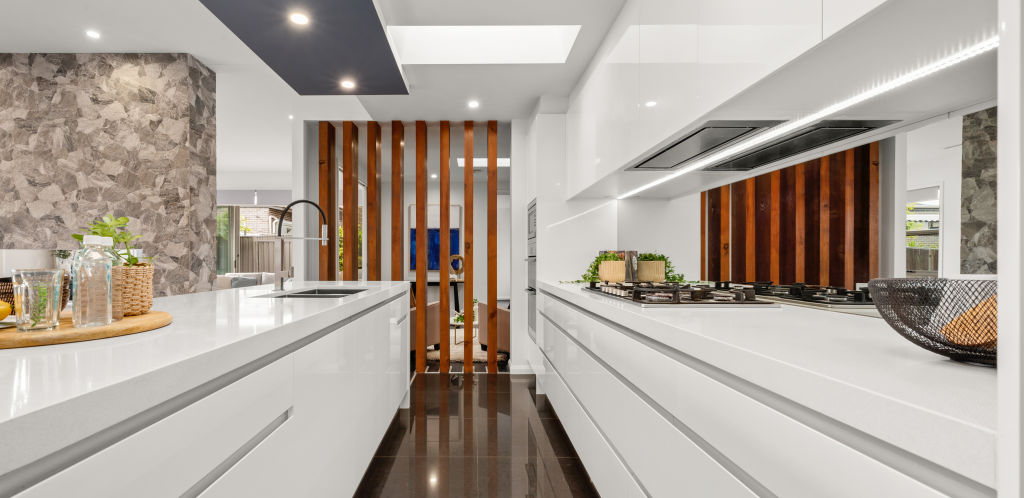 The sleek, gleaming kitchen has acres of benchtops finished with a waterfall edge. It's packed with quality appliances including a Schweigen rangehood, Bosch cooktop, ovens and a dishwasher. There's also a generous walk-in pantry.
The main bedroom enjoys the privacy of a front-of-house location while its walk-in wardrobe may need further retail expeditions to fill it to capacity.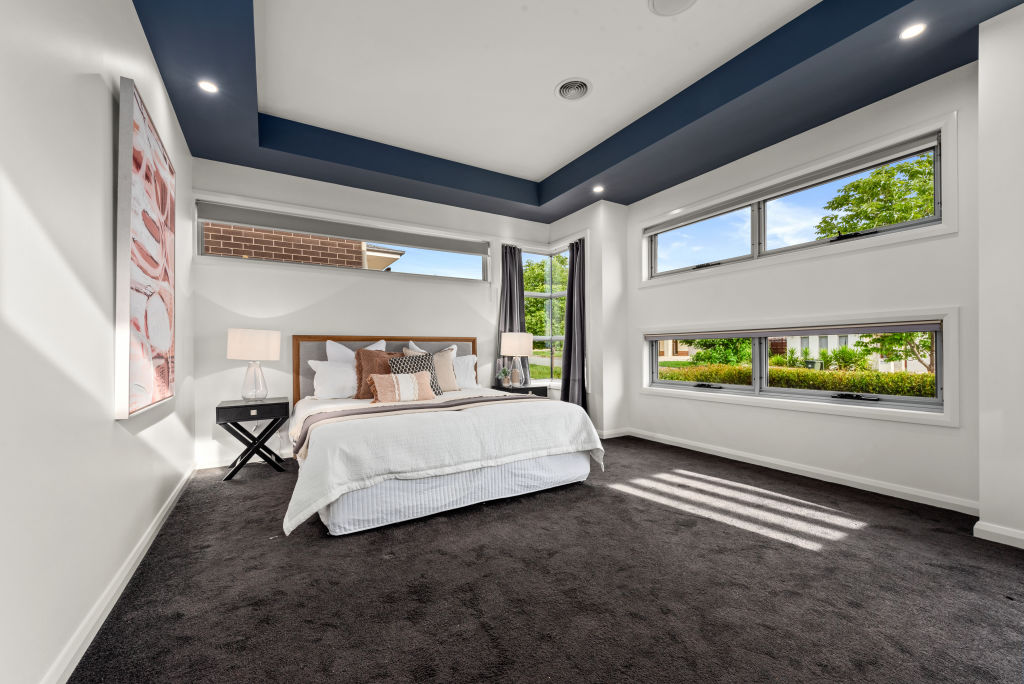 Three further bedrooms have a wing to themselves and there's a breakout space ideal as a rumpus or study area.
There's also a double garage with storage.
Price guide: $1 million +
Auction: 10.30am, November 28
Agent: HIVE Property, Steve Langford 0451 115 122
Or try these:
Price guide: $950,000 +
Auction: 10am,  November 28
Agent: Independent Woden, Jonathan Charles 0413 909 158
Price guide: $1.249 million +
Auction: 12:30pm, November 28
Agent: Blackshaw Woden, Weston Creek & Molonglo, Ryan Thomas 0447 366 477
Price guide:$1.2 million-$1.3 million
Auction: 11am, November 21
Agent: Luton Properties Manuka, Miriana Cavic 0409 366 266