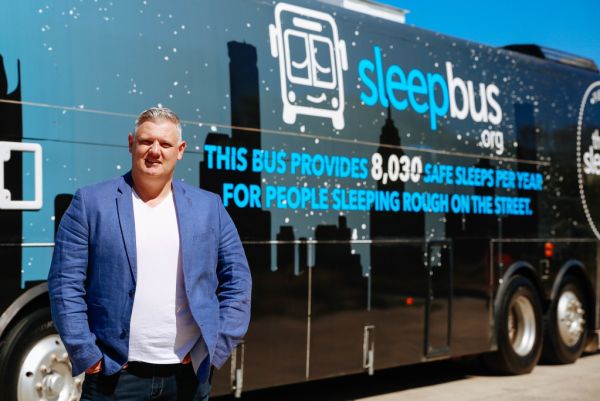 Canberra and Queanbeyan 'sleepbus' launching in August to help the homeless
A community-funded bus built to provide beds and a safe space for homeless people will arrive in Canberra and Queanbeyan in August.
The Sleepbus project provides safe and temporary overnight accommodation to those living on the street.
According to Sleepbus director Simon Rowe, the converted buses were expected to be finished in June, however social distancing restrictions and the shutdown of some services pushed plans back.
"We had a team of volunteers who helped put the bus together but when social distancing measures were put in place, it made it hard for our volunteers to help out. So it came down to a two-man team – my son and I," Mr Rowe said.
"But things are slowly opening up now and we're heading towards an August finish."
The Canberra sleepbus was funded by the National Council of Women ACT, Safe Shelter ACT and churches including the Uniting Church Tuggeranong. 
Meanwhile, the Queanbeyan Housing Action Collective raised funds to create the Queanbeyan sleepbus.
"A number of organisations reached out to me from Canberra and Queanbeyan, so I told them if they can raise the money, I can take care of the build," Mr Rowe said.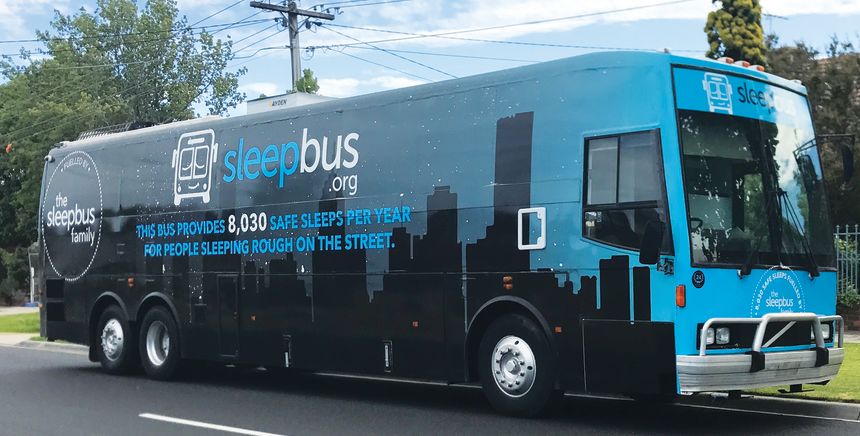 The Sleepbus project came to life in 2016, after Mr Rowe raised $20,000 to purchase a second-hand bus. After two months of fundraising, Mr Rowe reached $100,000 donations from more than 2000 people.
From here, the first sleepbus was created in Melbourne.
"I've converted shipping containers into homes in the past and even fitted out a bus with beds and other utilities, so this was something I thought would be affordable and more efficient," Mr Rowe said.
Now, Mr Rowe will have three buses on the roads each with 20 secure, climate-controlled, individual sleep pods complete with a lockable door, television and shared bathroom.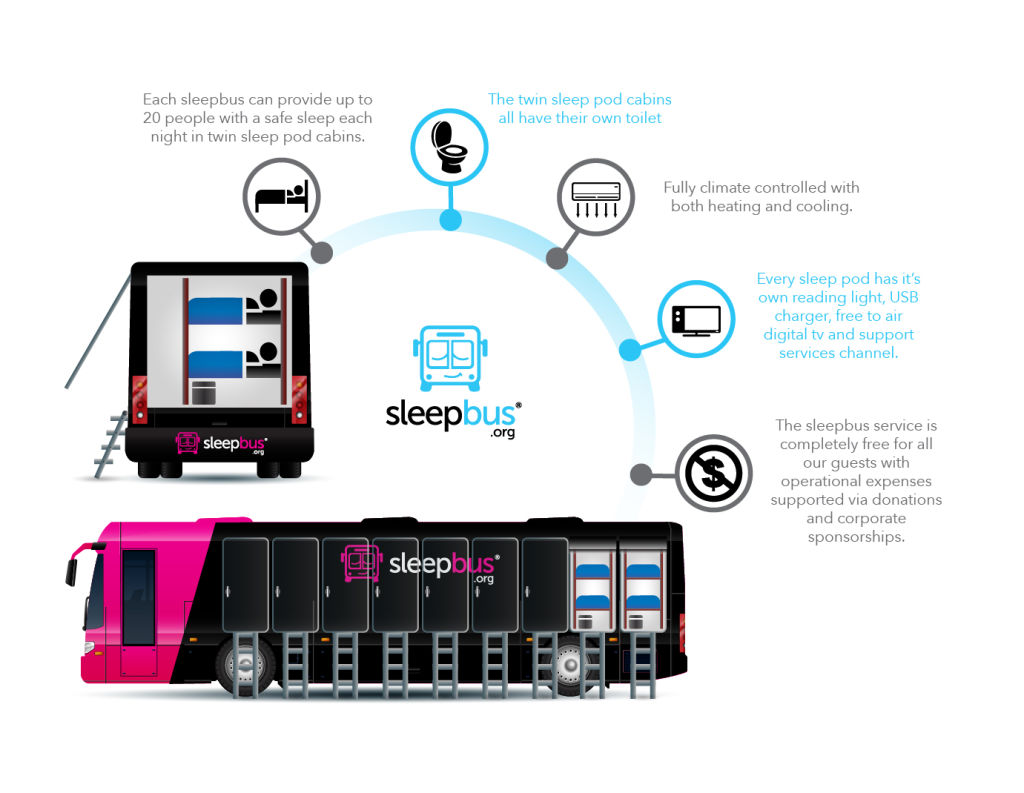 "We would park at a certain spot every night from 8pm to 8am the next morning and provide beds for those who need it," Mr Rowe said.
"Sleepbus is a temporary service to help people take a breath. They can relax for the night, figure out what their next steps are and look at some of the services available … there's no limit of the number of nights you can stay."
The Queanbeyan sleepbus will be painted blue and be available to anyone who requires somewhere to sleep.
Meanwhile, the Canberra sleepbus will be painted pink, and will only be available to women and their children fleeing domestic violence situations or women experiencing homelessness.

"The Canberra sleepbus will be fitted with queen-sized pods for mothers with young kids," Mr Rowe said.
"Both the Canberra and Queanbeyan buses will also have pet pods for those who have companion animals with them."
Mr Rowe said the Queanbeyan sleepbus is likely to be ready by the first week of August in time for Homelessness Week, while the Canberra bus will be ready for service by the end of August.
"We're at the stage now where we've just wired all the sleeping pods. All that's left to do is install the walls between each pod and then furnish each pod with lights, USB chargers, mattresses and bedding," Mr Rowe said.
"It's been a challenging time trying to get this done but we're getting there, we're moving towards the right direction … we want the buses to be operational as soon as possible."