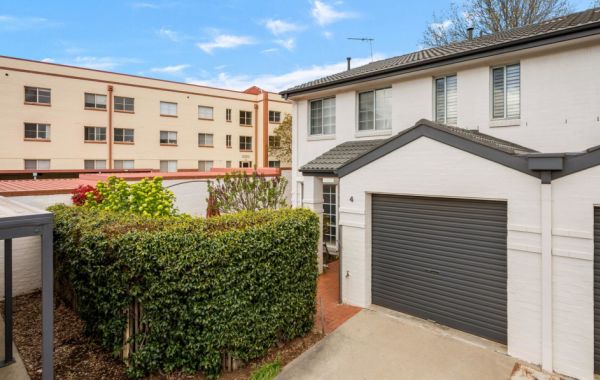 Canberra auctions: Three-bedroom townhouse in Phillip sells for $830,000
A Sydney buyer outbid three Canberrans at a competitive auction on Saturday, paying $830,000 for a three-bedroom townhouse in Phillip.
All four registered bidders made offers on the two-story home at 4/3 Port Jackson Circuit, which had attracted a lot of attention throughout the sales campaign, said selling agent Jason Roses of Verv Property.
"It's one of four townhouses in a boutique complex and in a great location, so close to the Woden Town Centre," he said.
"We had a number of people through [and] a number of young couples interested. A woman from Sydney who'll be relocating to the capital … bought it on the auction floor."
Mr Roses said the sellers had owned the home as an investment property for a number of years and "thought it was a good time to sell and move on".
Government data shows the property last transacted for $470,000 in 2013.
Mr Roses said buyers would have "more options and more choices" when trying to buy property now that Canberra real estate restrictions had eased.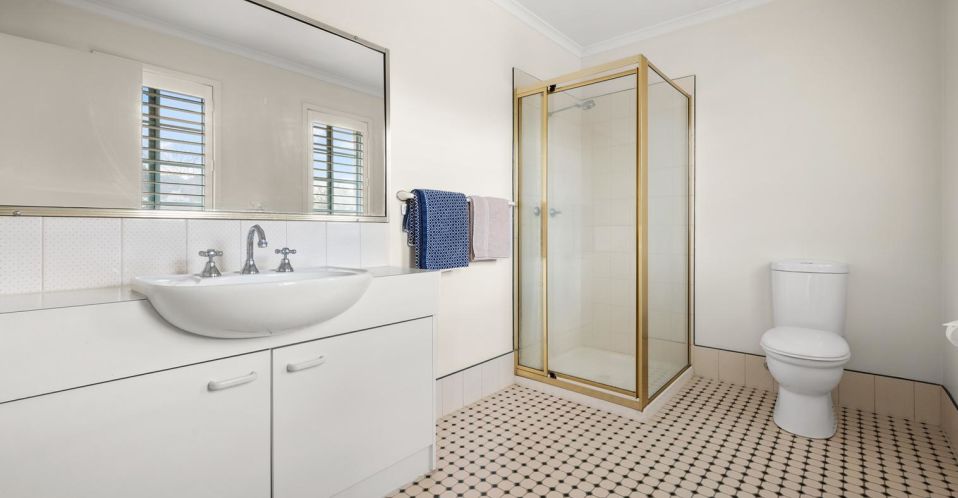 "We're starting to see a high volume of homes coming to market now as a reflection of the lockdown period [when] many sellers decided to hold from selling," he said.
The number of homes listed increased more than 30 per cent week-on-week after the city's lockdown ended, Allhomes data shows.
Elsewhere, a newly built three-bedroom townhouse at 37/40 Pearlman Street, Coombs, sold under the hammer for $684,000.
It was a two-horse race for the home, with a very strong opening offer of $660,000 from the eventual buyer knocking two of the four registered bidders out of the competition from the start, said selling agent Sam Dodimead, of Blackshaw Woden.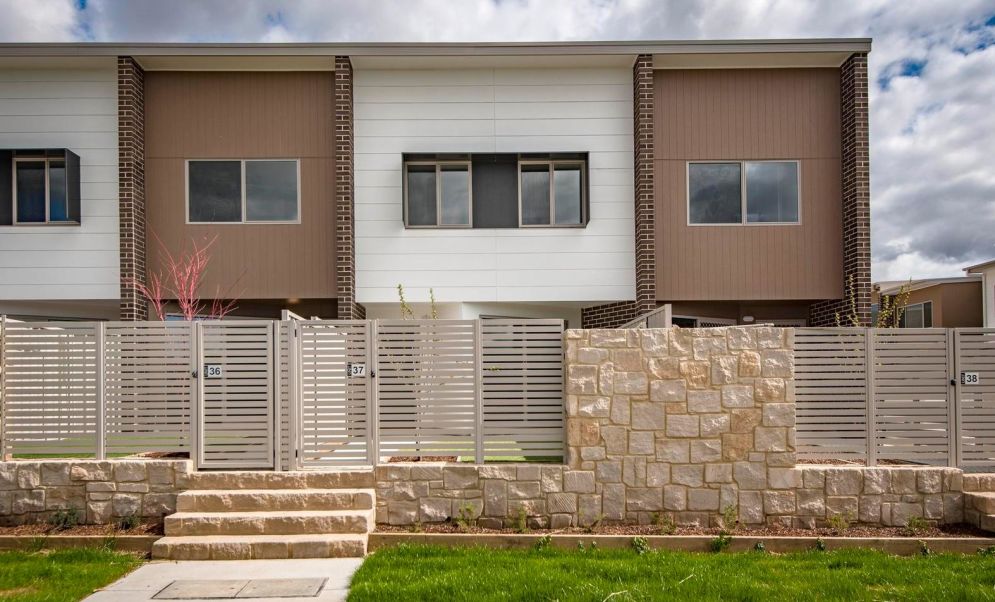 "He missed out on several other properties prior so he was in it to win it, as they all were but he was determined to come in strong and finish strong," he said. 
Demand for new and established homes continued to increase each week, Mr Dodimead said, noting he recently sold a property a few doors down with the exact same floor plan for $667,500.
"That goes to show the level that buyers are willing to pay to get in now, because who knows how much they'd have to pay a few weeks from now," he said.