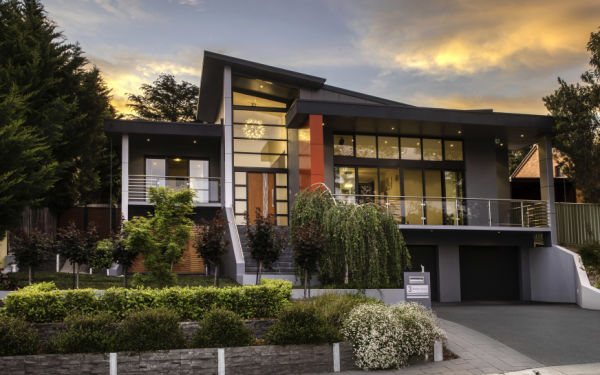 Opulent Lyons home on the market complete with theatre room and 12-car garage
Some dream homes are perfectly conspicuous on introduction: perched atop Swinger Hill, along the water on the Kingston Foreshore or rubbing shoulders with the elite on Mugga Way, these homes display their opulence in a way that's immediately arresting, even considering their stately surroundings.
The house at 3 Risdon Place defies this convention. Hidden among the suburban streets of Lyons, it offers its own brand of discreet luxury designed with comfortable living at front of the mind.
"It's tucked away," explains selling agent Brett Hayman of Hayman Partners.
"It's not in your face when you drive around that area."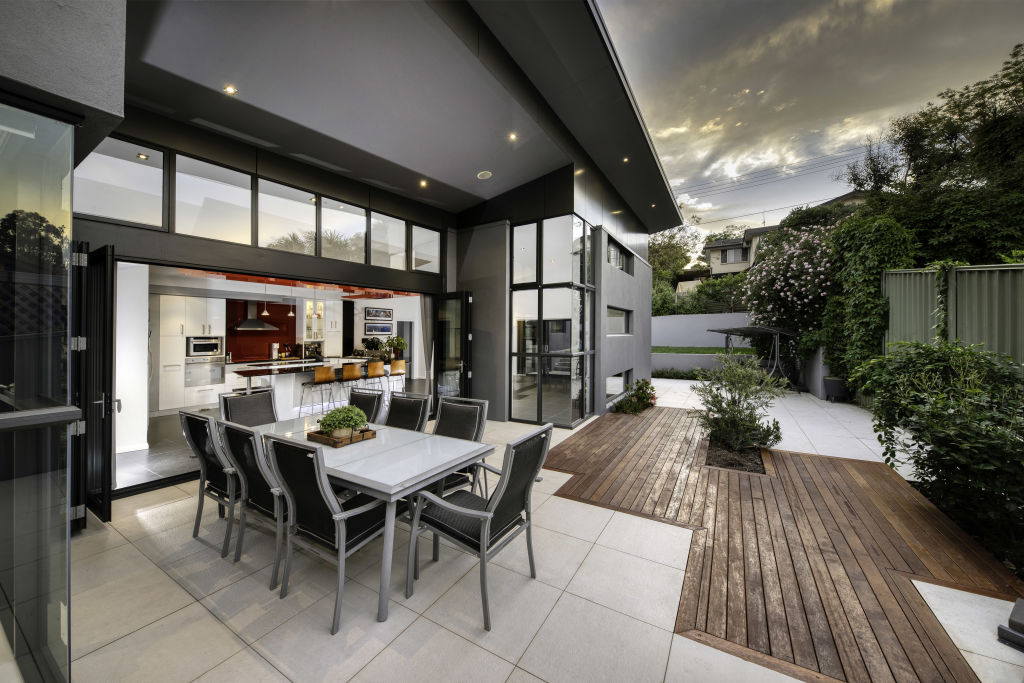 Don't be fooled by the restrained glamour of the exterior of the home; inside, you'll find a veritable smorgasbord of surprises.
Even the two-door garage belies what lies within: a 12-car garage complete with workshop and wash bay.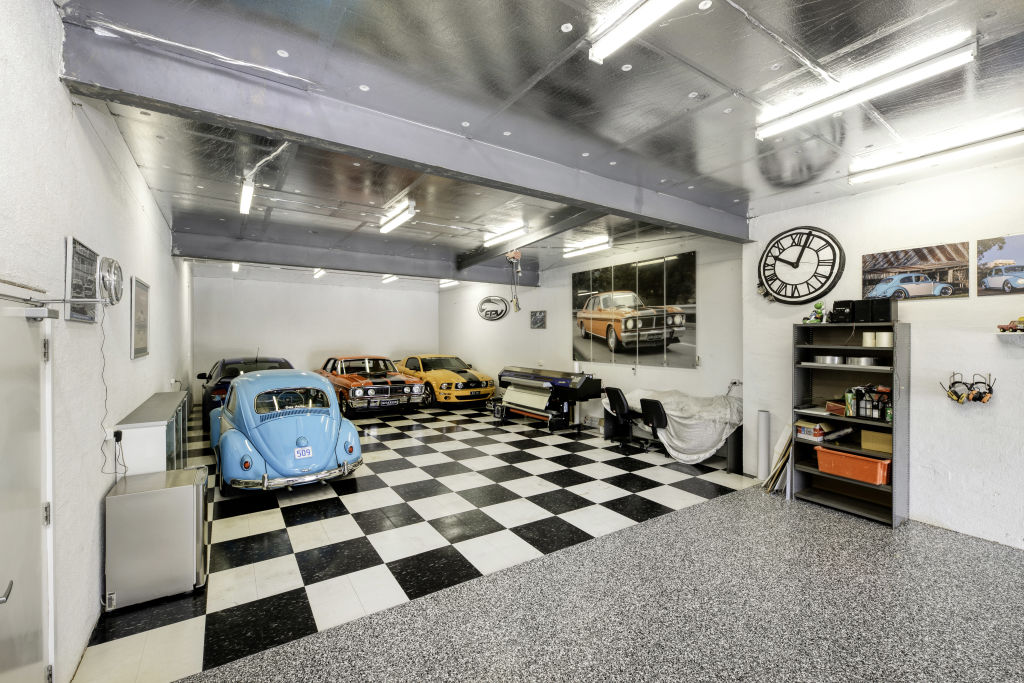 "Although it's classed as a 12 car garage, I think most people could fit about 18 to 20 cars in there."
An MBA Custom Built Home of the Year finalist, 3 Risdon Place, was purpose-built in 2011 for a local car enthusiast, with no expense spared.
Of course, even those with a modest car collection will appreciate the ample space offered by this unexpected feature of the home.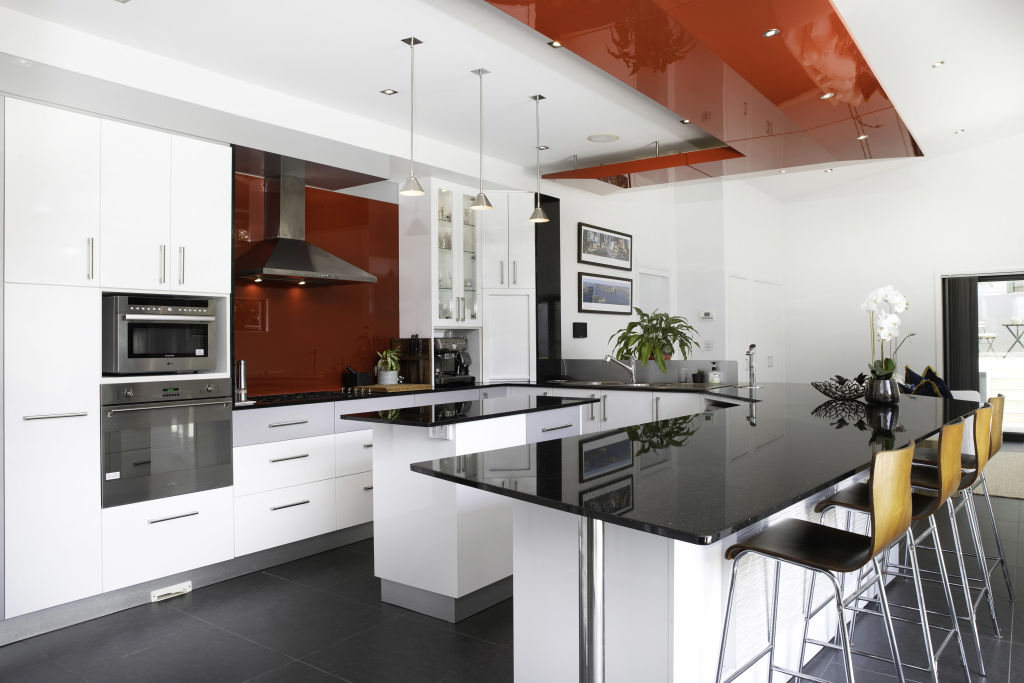 "If you wanted to turn that into living space, you could – it's big enough to put in an indoor cricket centre down there," says Hayman.
"We've had people who want to rent it or put an office down there. There's so much potential in that respect – the only limit is your imagination."
This versatility of living space extends once you cross the threshold into the home proper, where you'll find an impressive theatre room complete with plush red velvet curtains.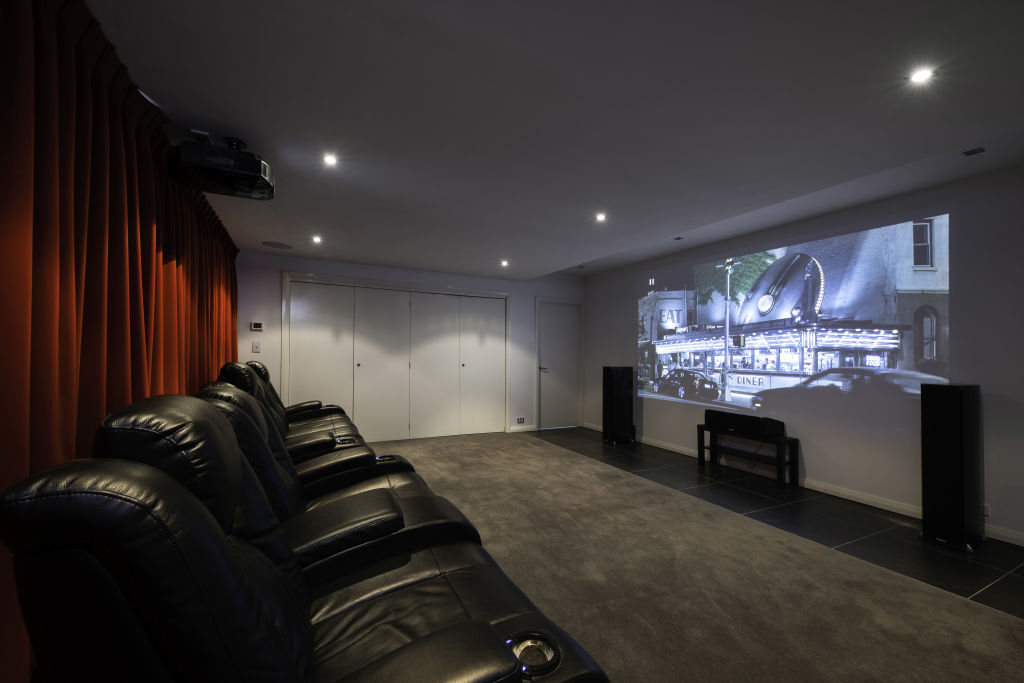 "It can double as a parent's retreat or a whole separate wing of the home if you wanted because it has its own en suite and bedroom down there too," says Hayman.
Other impressive features include a wine cellar, a designer kitchen with a walk-in pantry, and a home office.
With five bedrooms and three bathrooms, the home is clearly suited to family living.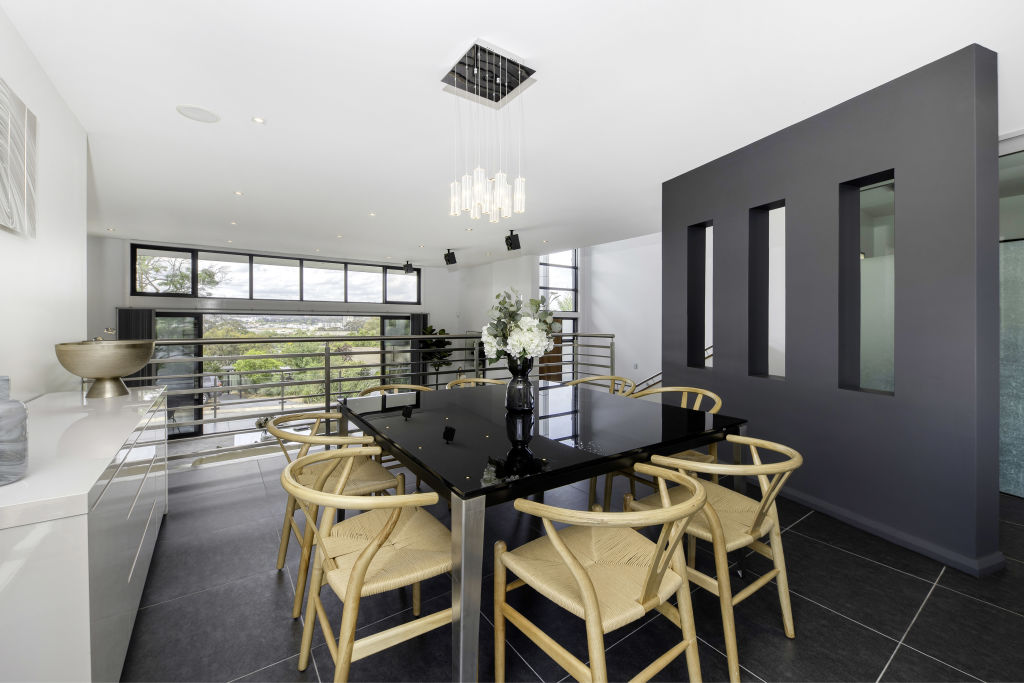 "It would suit a family with busy lifestyles, who don't want a lot of garden but just a little bit, and who entertain a lot because it's quite a grand entertaining home."
The north-facing al fresco entertaining area is accessible through large bifold doors.
Offering a shaded seating area and a gas bay for barbecues, it's ideal for entertaining, especially during summer.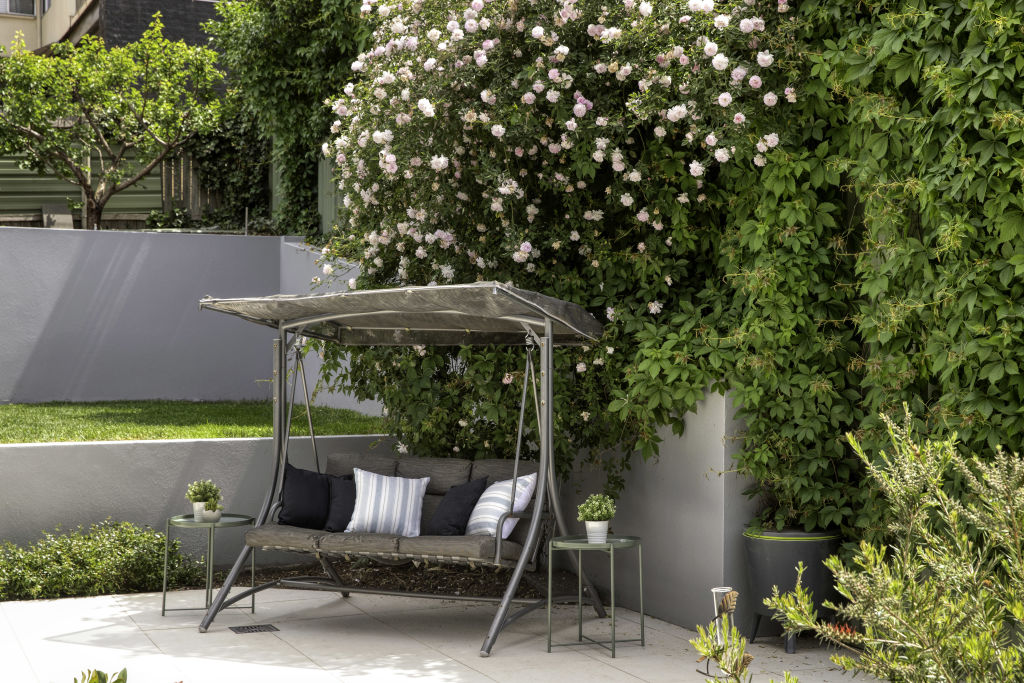 "It's a lovely spot. It doesn't have a pool, but if you're inclined to have a pool, there's room to drop one in out the back," says Hayman.
Add the spectacular views across the Woden Valley and convenient features like a built-in Novo audio system, ducted vacuum system, and hydronic in-slab heating, and it becomes easy to see the life of luxury that this private family home offers.
Price guide: $2 million +
Private sale
Agent: Hayman Partners, Brett Hayman 0411 414 624