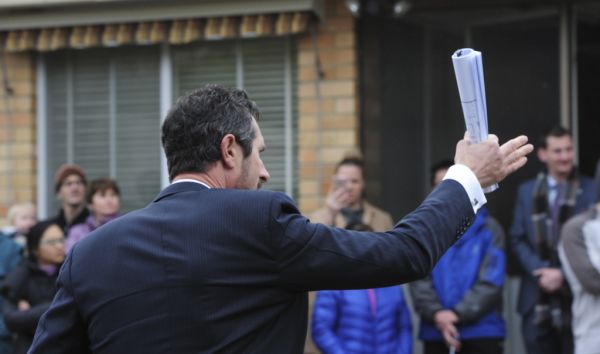 'People looking in all price ranges': Canberra auction clearance rate hits 89 per cent, surpassing national result
Economic uncertainty has done little to deter Canberra buyers after the market recorded another high auction clearance rate on Saturday at 89 per cent, surpassing the combined national clearance rate of 63 per cent.
According to preliminary Domain data, the ACT had 20 scheduled auctions on Saturday and of those, 18 reported their results and only two passed in. In the same weekend in 2019, the ACT had a 50 per cent clearance rate.
The previous weekend, the ACT had an 80 per cent clearance rate from 24 auctions.
When looking at the auction-centric cities of Sydney and Melbourne, their clearance rates sat at 65 per cent and 60 per cent respectively on Saturday.
Sophie Luton of Luton Properties Manuka says, "I'm the busiest I've ever been in my 13-year career."
"COVID-19 has shown us how important our homes are and people want to enjoy where they live so, there are a lot of buyers out there looking for the right house that ticks a lot of boxes," Ms Luton said.
"However, some sellers are holding back because of the pandemic … in saying that, the winter season is usually a quieter period where stock is low … we just don't have the stock to keep up with the number of buyers out there."
On Saturday, Ms Luton recorded the most affordable sale with a two-bedroom house in Mawson selling for $510,000 at auction – snapped up by first-home buyers.
Ms Luton said the eventual buyers only viewed the residence at 22B Aurora Close, Mawson for the first time on Saturday morning.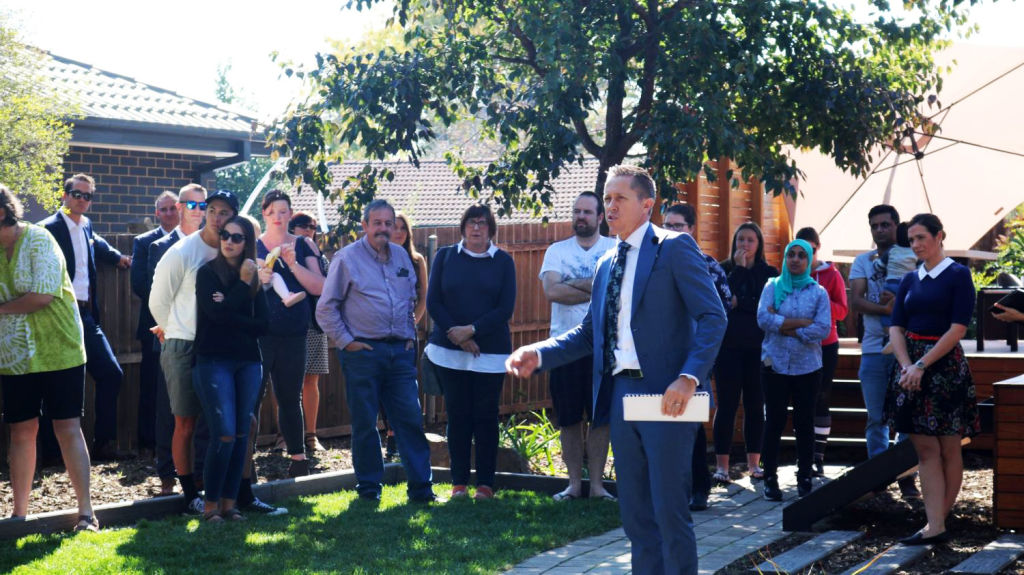 According to the REIA Housing Affordability Report for the March quarter, the ACT had the largest improvement in housing affordability in the nation and also saw the number of first-home buyers increase significantly compared to the previous year, up 57.6 per cent.
"I've sold quite a few apartments in the past four weeks to first-home buyers," Ms Luton said.
"We have a lot of first-home buyers who are looking for houses between the $500,000 and $700,000 price range."
Ms Luton also sold the most expensive house on Saturday, a three-bedroom house at 26 Booroondara Street, Reid, for $2 million.
"With the low-interest rates available to buyers, it goes to show that there are people looking in all price ranges," Ms Luton said.
In March, the Reserve Bank of Australia cut interest rates to a record low of 0.25 per cent after forecasting significant job losses brought on by the COVID-19 pandemic.
In a webinar address to the Economic Society of Australia on Tuesday, RBA deputy governor Guy Debelle says he does not expect interest rates to start increasing until "progress is being made towards full employment" and inflation gets back within the bank's 2 to 3 per cent target band.
"We should not lose sight of the fact that the decline in the economy and the impact on households and businesses is historically large," Mr Debelle said.
"While much of that support is likely to be on the fiscal side, the Reserve Bank will maintain the current policies to keep borrowing costs low and credit available, and stands ready to do more as the circumstances warrant."
Ms Luton noted that the auctions in Reid and Mawson on Saturday were her first on-site auctions since the federal and state government banned on-site auctions and open home inspections in March.
"It's great to have that level of normality back but we have a responsibility to maintain social distancing, so we'll be doing our part in maintaining those rules," Ms Luton said.