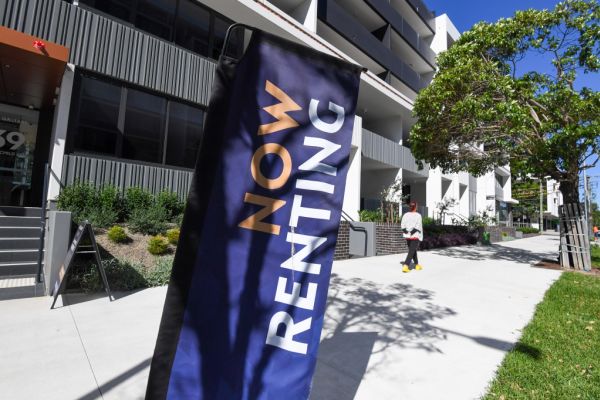 The hardest-hit tenants in Canberra when it comes to rental affordability: Report
Single pensioners and single persons on JobSeeker payments in Canberra were the hardest-hit groups when it came to meeting rental repayments over the past 12 months, according to a new report.
The Rental Affordability Index (RAI), released today, found that while rents had fallen across the capital, it was still pushing low-income households out of the rental market.
The report – produced by National Shelter, Bendigo Bank, the Brotherhood of St Laurence and SGS Economics and Planning – showed that a score of 100 and below meant households would be required to spend at least 30 per cent of their household income on rent repayments.
While a score of 100-120 showed that households faced moderately unaffordable rents. Canberra has an overall score of 119.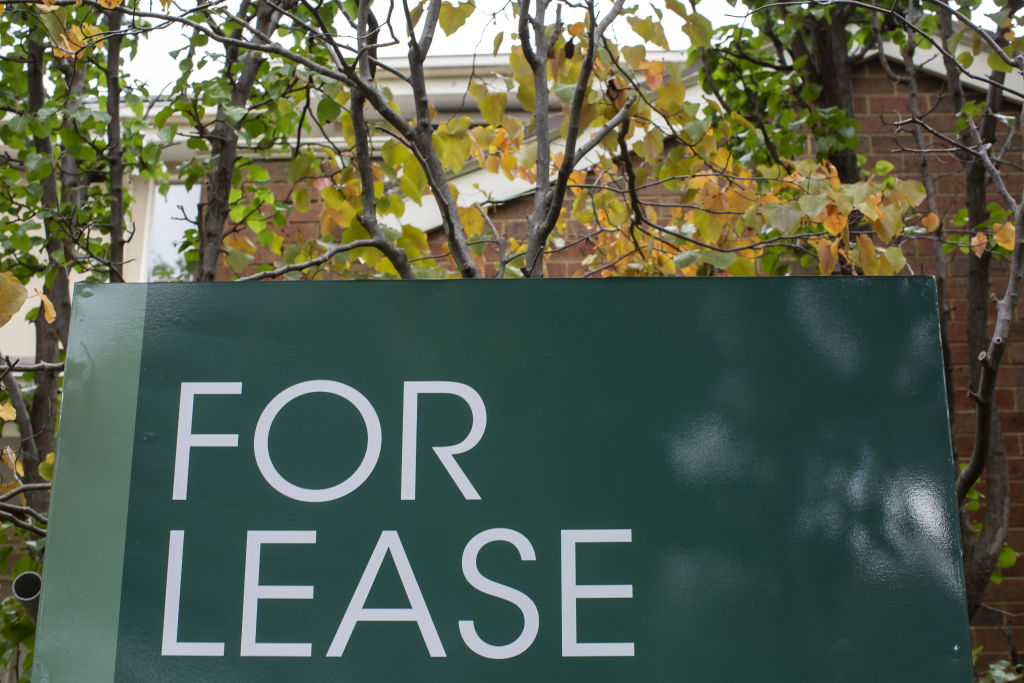 While those on higher incomes are able to afford Canberra's rental prices – at a median asking rent of $580 a week for a house, according to Domain's latest Rent Report, which is also the highest of all capital cities – for those on low incomes, it was a different story.
For a single-pensioner household in Canberra, they sacrificed 74 per cent of their total income on rent. The ACT is behind only Greater Sydney as the second least-affordable metropolitan region for a single-pensioner household, the report showed.
This was followed by a single person on JobSeeker payments in Canberra, who sacrificed 64 per cent of their household income on rent.
Other groups included in the report were pensioner couples, who sacrificed 52 per cent of their household income on rent; single part-time working parents on benefits, who sacrificed 45 per cent; and full-time hospitality workers, who sacrificed 37 per cent.
Top 5 groups most at risk
Group
Percentage of household income sacrificed for rent
Level of unaffordability
Single person on JobSeeker
64%
Extremely unaffordable
Single pensioner
74%
Extremely unaffordable
Pensioner couple
52%
Severely unaffordable
Single part-time worker parent on benefits
45%
Severely unaffordable
Full-time hospitality worker
37%
Unaffordable
Better Renting director Joel Dignam said the report reflected the varied dynamics of the ACT rental market.
"There's a diversity of incomes in the capital and certainly, people on lower incomes face more pressures when they are renting. They are often competing with households on higher incomes," he said.
The report showed that across the capital, rent prices have improved from "unaffordable" to "moderately unaffordable".
"Areas of Gungahlin have shifted from moderately unaffordable to acceptable, while Tuggeranong and Woden remain moderately unaffordable for the average rental household," the report read.
"While there has been a slight improvement to affordability in the ACT, for a lot of households, it's still a struggle to balance a household budget," Mr Dignam said.
Mr Dignam commended the federal government's JobSeeker initiative but said the looming end to the payments next year would bring with it several concerns about rental debt and stress.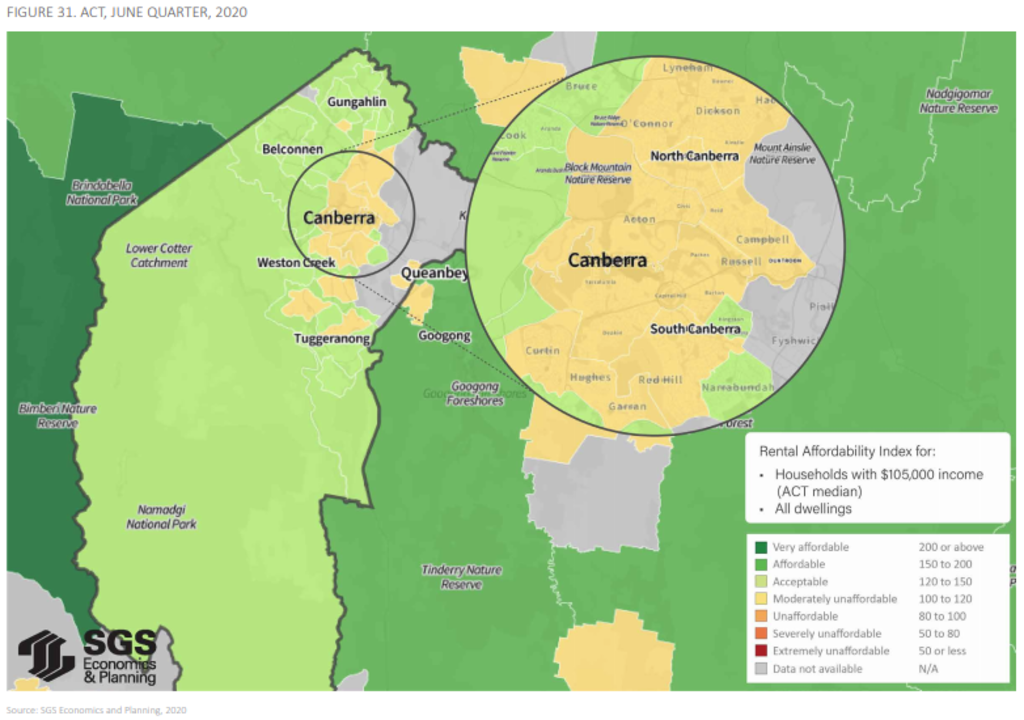 An interactive map of the above image can be found here.
Despite this, Mr Dignam praised the ACT government's actions towards creating affordable housing for low-income households.
In November, the ACT Labor and Greens parties announced they will aim to build 1000 affordable homes in the next five years, 400 of which would be public-housing dwellings. This is on top of the 260 dwellings already committed by the government for the period 2019-2025.
"It not only increases the amount of affordable housing in the ACT but ensures there's housing options out there that meets the needs of people on low incomes who would otherwise be under a lot of stress," Mr Dignam said.
"This increases the supply of public housing in general which is really important in Canberra and its growing population."
The report comes after the ACT government said it will study the feasibility of the build-to-rent model and whether it could help increase the supply of affordable housing stock. The city's first build-to-rent project was a 107-unit complex in Amaroo which was completed this year.
National Shelter executive director Adrian Pisarski said despite the JobSeeker payments providing much needed rental stress relief for low-income renters, there was still a rental affordability problem across the country.
"There is not one place in Australia where a JobSeeker recipient can rent affordably," he said.
"Now is not the time to pass the buck of responsibility for building social housing between the commonwealth and states; a truly national effort is required. If there is no action, the net result of our housing system failures will be a dramatic increase in homelessness."