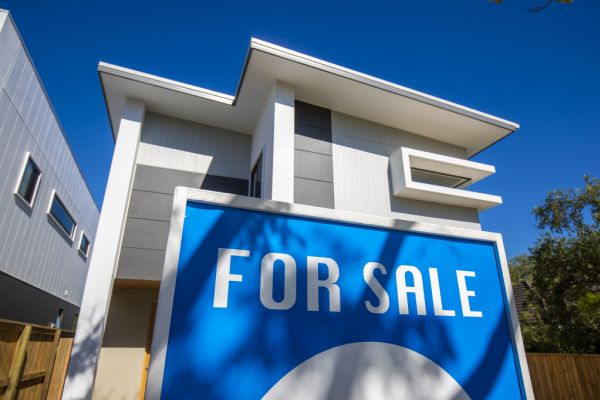 This Canberra region had the biggest decrease in urgent sales nationwide
The ACT is one of two capital cities that have seen urgent property sales decrease amid the COVID-19 pandemic, with the region of Tuggeranong recording the biggest dip in distress listings across the nation, according to new figures.
New Domain data showed most Australian capital cities saw little to no change in the proportion of urgent sale listings from February to mid-May when the economic upheaval of COVID-19 was first felt.
The data filtered listing descriptions for a variety of keywords that included, but was not limited to: selling below, price slashed, urgent sale, desperate seller, forced sale or distress sale between February and mid-May.
According to the data, Canberra and Brisbane saw a marginal decline of listings described as urgent sales of 0.1 per cent.
Domain senior research analyst Dr Nicola Powell said despite the economic downturn caused by the pandemic, home owners have not felt the need to sell.
"There is little evidence to support the theory that distressed selling is rising during this period of economic uncertainty," Dr Powell said.
"When you look at the proportion of listings in Canberra, it's very small compared to other states so there's no urgent sales happening in the capital."
Dr Powell noted that the federal government's JobKeeper and JobSeeker policies, as well as the six-month moratorium on home loan repayments, were helping avoid distress sales.
Christine Bassingthwaighte of Blackshaw Manuka attributed the low levels of distressed listings in Canberra to the capital's high proportion of government workers, and lowest unemployment rate in Australia.
"Canberra is a public sector-led city with low unemployment rates, compared to other states, and with the government policies that have been rolled out to manage COVID-19, people are comfortable in their safe places – their own homes – and feel no need to sell," Ms Bassingthwaighte said.
When looking at the regions in Australia, only 17 had zero distressed sales listed as of mid-May. Tuggeranong and Gungahlin both made it on the list.
The ACT's Weston Creek, Inner South, Belconnen and Woden Valley all recorded a slight increase in distressed listings from February to mid-May.
Meanwhile, the Inner North had dipped slightly by 0.1 per cent, and Gungahlin and Tuggeranong recorded a decrease in urgent sales of 0.7 and 1.5 per cent, respectively.
In February, Tuggeranong had the highest proportion of urgent sales in the ACT of 1.5 per cent which declined to zero by mid-May – the greatest change not only in ACT region but in all regions nationwide, Dr Powell said.
"What we've seen is that in these more competitively priced areas, these more affordable areas like Tuggeranong, a wave of first-home buyers have absorbed the properties in these areas," Dr Powell said.
"There are various federal government initiatives to support first-home buyers [such as the federal government's First Home Loan Deposit Scheme], as well as the ACT government's stamp duty abolition which has helped distribute that first-home buyer activity into those older, established areas … and Tuggeranong is benefitting from that."
Ms Bassingthwaighte echoed Dr Powell's statements, adding that first-home buyers are attracted to the region's "bigger blocks of land and wider streets".
Sellers in the area were genuine listers and were confident that their homes would be swooped up by first-home buyers, in particular, Ms Bassingthwaighte said.
"You get more value for your money."
Ms Bassingthwaighte added that Gungahlin homes usually appealed to buyers looking to move into newly built homes and on smaller blocks of land with little to no maintenance needed on gardens.
"There are many reasons why people decide to sell their homes such as divorce, upsizing or downsizing … lots of reasons, but I haven't seen anyone in Tuggeranong or anywhere in Canberra list their homes because of COVID-19," Ms Bassingthwaighte said.
"I'm happy that we haven't had to go down that road and I'm holding my breath that we don't have to."