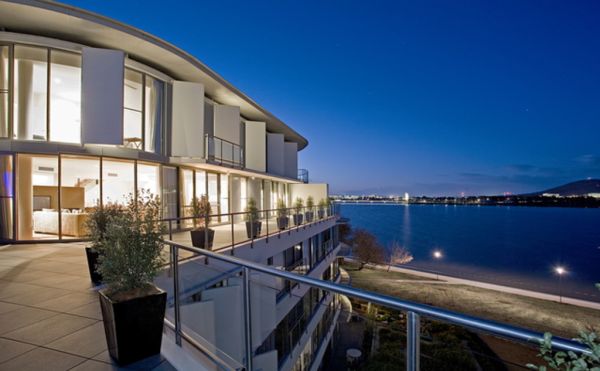 Malcolm Turnbull's Kingston penthouse sale price revealed
With the election called, former prime minister Malcolm Turnbull may be yesterday's news but what is new is the revelation of his former Kingston waterfront penthouse's final sale price.
Government sale records show the penthouse sold for $2.06 million.
The sale of the former prime minister's Canberra residence was finalised in February. At the time, the Financial Review reported it sold for above $2 million.
The penthouse was first listed for sale last September, weeks after Mr Turnbull lost the top job.
Just two weeks after the sale, it was listed for rent with a weekly asking price of between $1350 to $1550. It has since been rented.
The property is located in Stockland's Waterfront complex. It the first parcel of land on the Kingston Foreshore to be sold.
Twelve penthouses are located within the Waterfront complex.
Mr Turnbull and wife, Lucy, bought the property off the plan in 2006. According to data, the couple paid $1.95 million.
The slight increase is in line with median price changes in Canberra's unit market. Domain data shows over the past 15 years the unit market has largely seen declines, and the median gain from a unit in the nation's capital over 15 years to the December 2018 quarter is just $11,000.
But for the Turnbulls, the small gain is likely to barely be a ripple in the ocean. The couple has an estimated worth of at least $200 million.
Among their property assets is a waterfront mansion in Sydney's Point Piper which is said to be worth more than $60 million. They also own a $4.5 million condominium in New York.