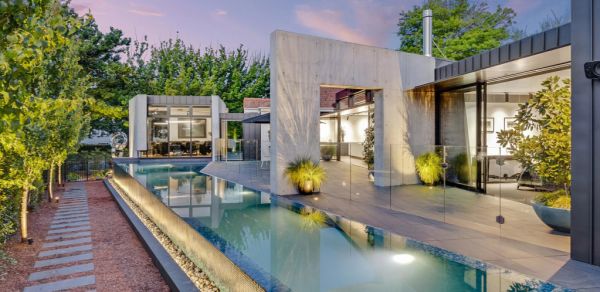 Griffith home breaks ACT auction record with $6 million-plus sale
It's no Canberra weekend without a few suburb records breaking, but the sale of 2 Grant Crescent in Griffith also set the highest-value sale via auction in ACT history when it sold under the hammer for more than $6 million on Sunday.
While selling agent Mario Sanfrancesco of Blackshaw Manuka declined to comment on the sale price, Allhomes understands the residence sold for more than $6.4 million.
The previous record was set two years ago at the auction of 30 Mugga Way when it sold for $5.85 million. Mr Sanfrancesco also spearheaded that sale.
No. 2 Grant Crescent was designed by award-winning architects Collins Pennington Architects and built by Block Constructions and boasts a 20-metre infinity pool, a seven-car garage that also includes a fully equipped home theatre, games room and an art studio.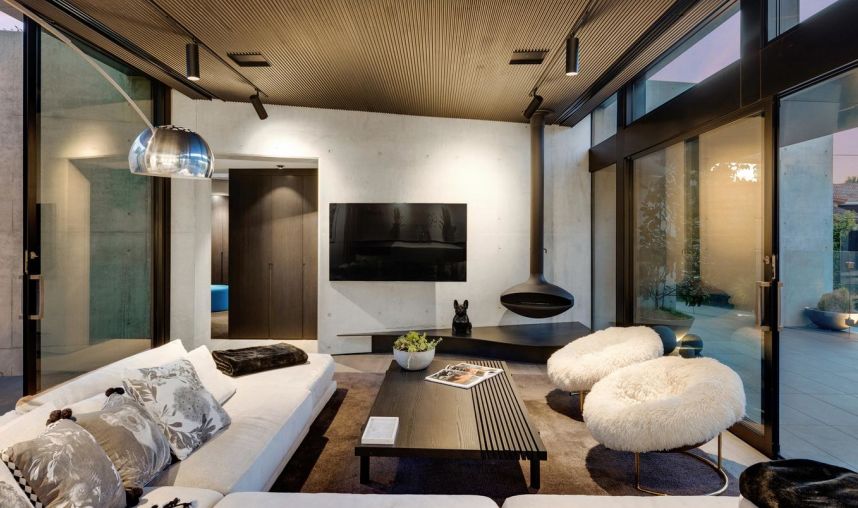 Mr Sanfrancesco credited the sale to the property's construction and attention to detail.
"No stone was left unturned. It was an extraordinary home and a property that was bordering an art gallery. It's no doubt one of the best homes that I've been involved with," Mr Sanfrancesco said.
Griffith's previous suburb record was set only a week earlier, also handled by Mr Sanfrancesco, for the house at 15 Carstensz Street, Griffith when it sold at auction for $4.5 million. This latest sale beat that by more than $1.9 million.
Mr Sanfrancesco, whose name is synonymous with record-breaking sales in Canberra, said because of "how unique the home was, we only conducted private inspections".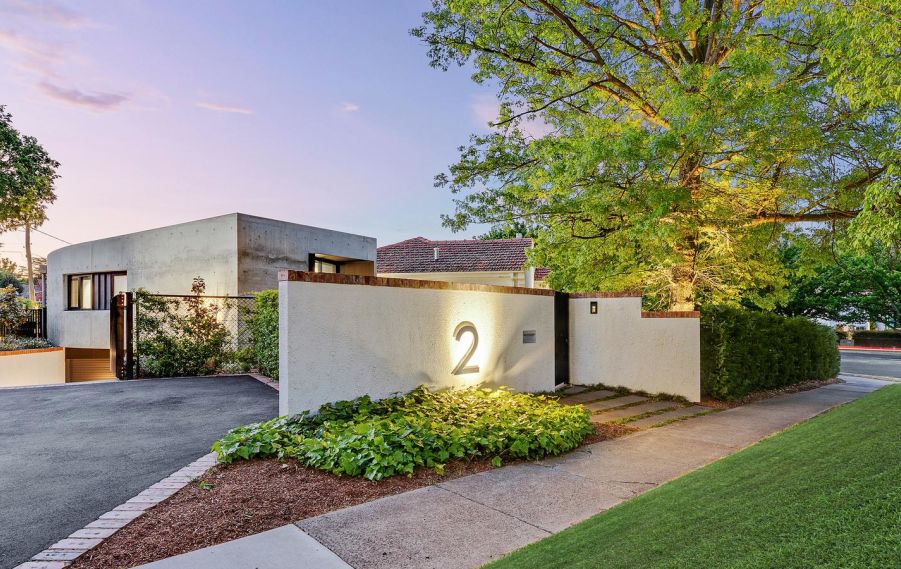 "While we would've loved to have had 100 people through the doors because it is a home worth seeing in person, we had to manage the interest very carefully. In saying that, we had a lot of individual buyer appointments over the course of the sales campaign," he said
While only private appointments were held, that didn't stop the strong crowd of about 100 people gathering outside the residence to watch the auction unfold.
Mr Sanfrancesco said a handful of parties registered to bid with an offer of $4.5 million, kicking off the bidding process.
"The auction was slow to get going at this level but once a few bids were in, it heated up pretty quickly and it came down to a few parties who fought it out," he said.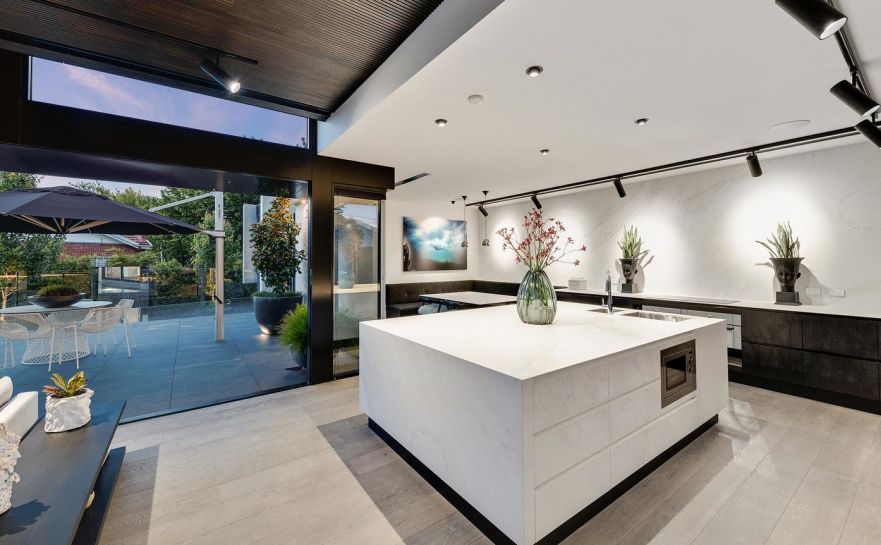 A local Canberra buyer, who'd been on the hunt for a new home, purchased the residence.
"We had inquiries from local, interstate and even overseas buyers," Mr Sanfrancesco added.
"I have a long list of local buyers looking for property and these types of homes don't come up often and when they do, they come out of the woodworks. They already have a nice home themself, so when something special hits the market, all of a sudden there's this enthusiasm about it."
The sale rounds out the city's strong auction volume on the weekend, which also saw records tumble in Throsby on Saturday. The suburbs of Gordon and Gowrie also recorded new benchmarks after properties were sold prior to auction.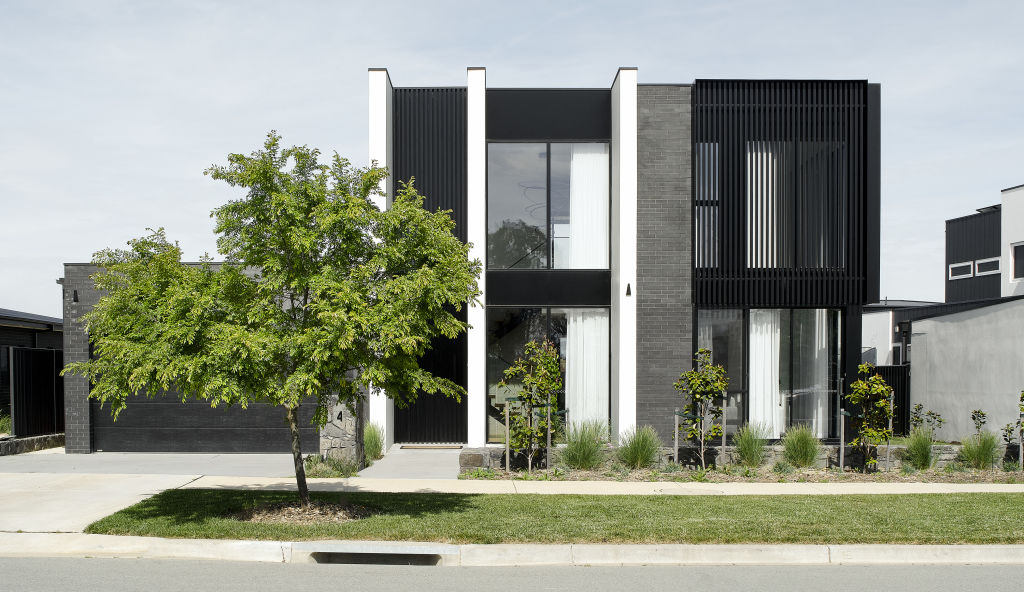 The house at 47 Shingleback Street, Throsby sold under the hammer for $2.001 million — the first $2 million sale in the suburb. The sale beat the previous record by $46,000.
Selling agent Theo Koutsikamanis of Bastion Property Group, who also set a record in Crace and Forde, said the eventual buyers had been on the hunt for a new property for the past two months.
"They expressed their interest in the properties in Crace and Forde but missed out, so the desire for a house for them was at a high level," he said.
Elsewhere, the house at 26 Clem Hill Street, Gordon sold prior to auction for $1.376 million, surpassing the previous benchmark by $31,000. The residence was scheduled to go under the hammer on December 4.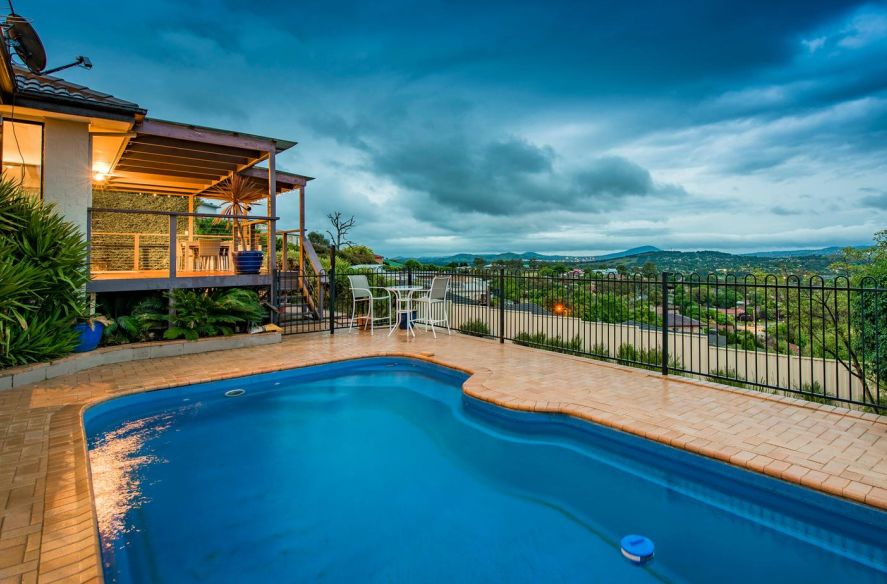 "It was only on the market for four days and within that time, we had four offers strong enough for the seller to accept one," selling agent Sean Rogers of Blackshaw Weston Creek & Molonglo said.
The eventual buyers were a Queensland family moving back to the capital.
The property at 7 Muirhead Place, Gowrie also sold prior to auction on Sunday for $1.4 million, sharing the record with the house at 53 Castleton Crescent, which sold on Saturday via auction.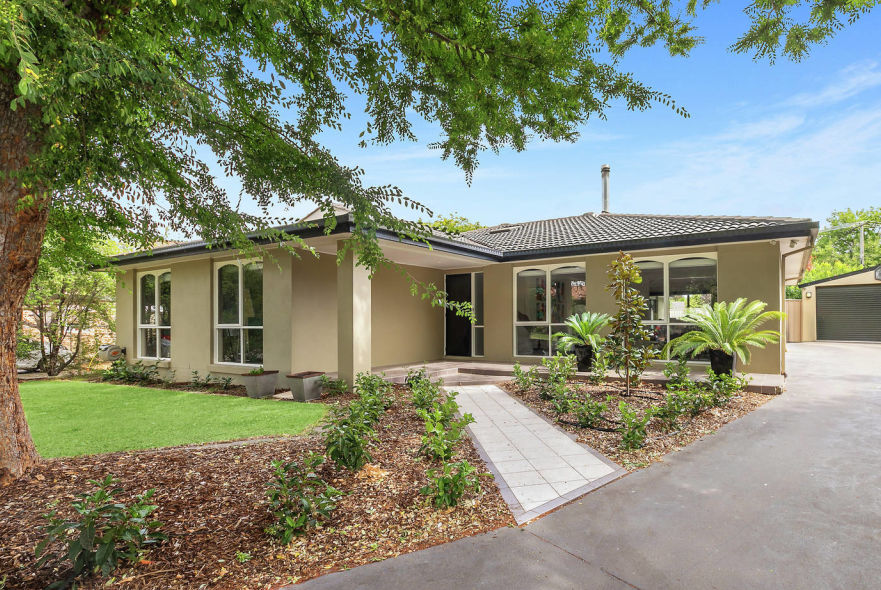 The sale of the property was spearheaded by Jess Kercher of MRKT Property who said she was "pleasantly surprised to share the record with 53 Castleton Crescent".
"When 7 Muirhead Place first came on the market, I was fairly confident that it'd set a new benchmark … it's just the way the market is. I haven't seen the property market like this in a long time."