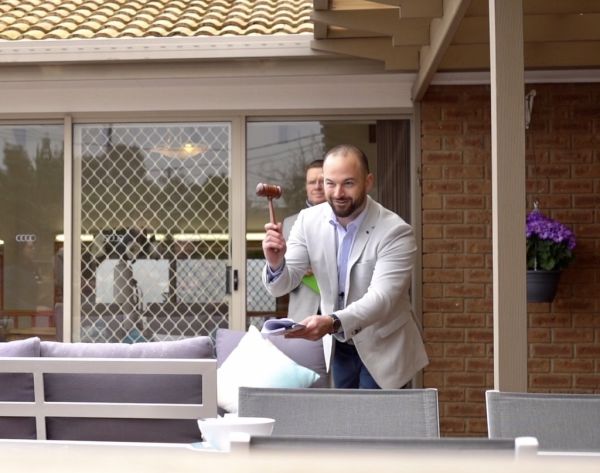 'Selling like hotcakes': Theodore and Latham homes set suburb records at auction
Canberra buyers were out in force on Saturday and two auctions set suburb records in the Belconnen and Tuggeranong regions.
A five-bedroom home at 6 Conlon Crescent, Theodore in Tuggeranong trumped the previous benchmark by $70,000, selling for $890,000.
Selling agent and auctioneer Jonny Warren of White Rhino Property described the auction as "one of the fastest auctions ever … it was all over in five minutes".
The auction brought in more than 20 people, three registered bidders and four conditional buyers.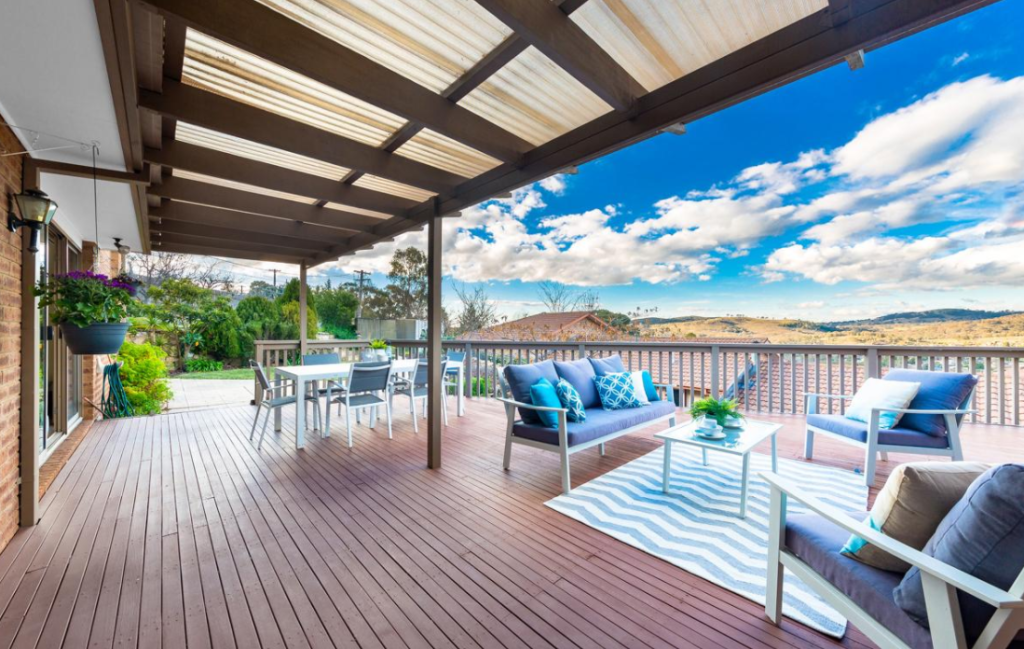 An opening bid of $850,000 kicked off proceedings and quickly made its way to $890,000, thanks to two bidders.
"The eventual buyers had their eyes set on it and they weren't going to back down without a fight," Mr Warren said.
"The deciding factor for them in purchasing the house was the layout of the downstairs levels. They have an elderly father who, at 90 years old, needs extra care so they'll all be living together so they can look after their dad."
The property has been under the vendors' ownership for 29 years and was a bittersweet sale for them as they had built the house and raised their family under that roof, Mr Warren added.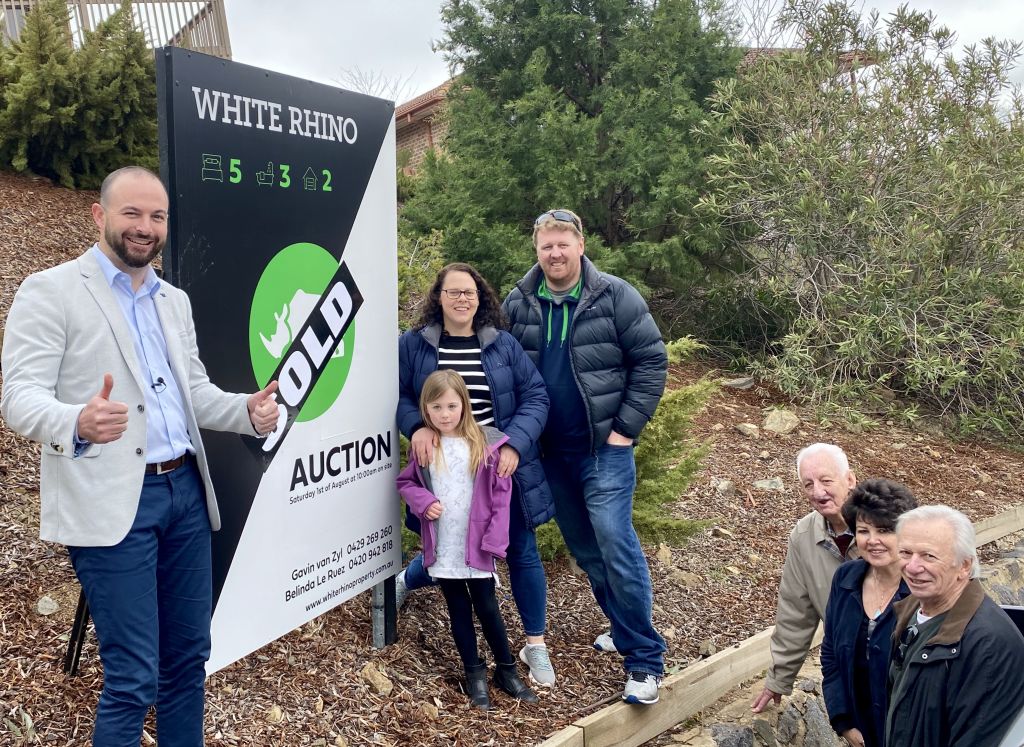 "It was an emotional sale for the vendors but they were ready to let it go and let someone else love it as much as they did," Mr Warren said.
Elsewhere, a four-bedroom property at 3 Chubb Street, Latham in Belconnen sold at auction, surpassing the previous suburb record by $9000, selling for $814,000.
Latham's previous benchmark was $805,000 and was only set two weeks prior at auction, by Blackshaw Gungahlin.
Selling agent Steve Lowe of Agent Team Belconnen was confident the house on Chubb Street would break the suburb record.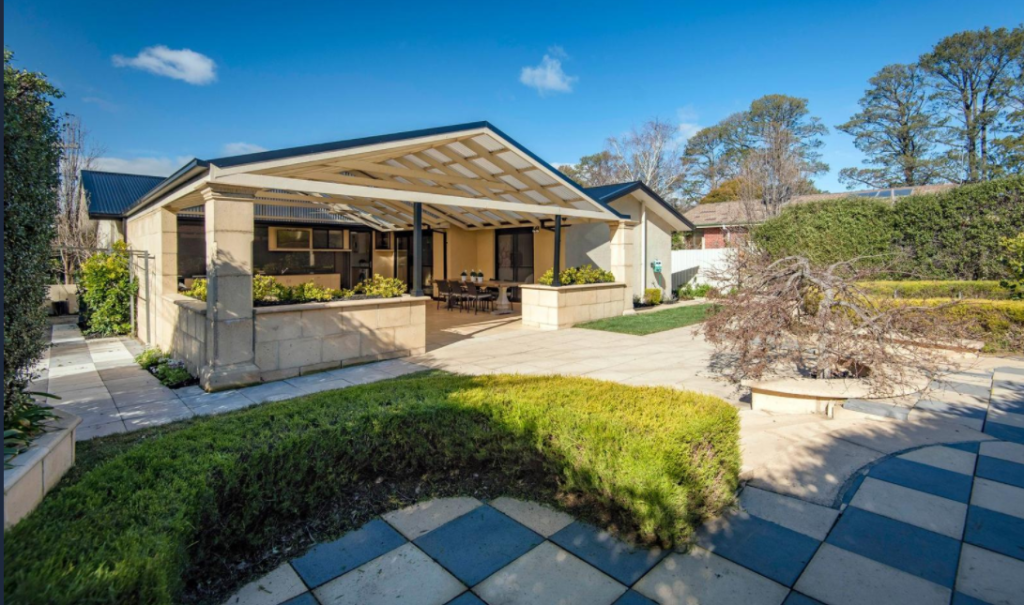 "When I first saw it, I knew it would be a contender," Mr Lowe said.
"It's an entertainer's paradise with an amazing outdoor area. It's a beautiful property and it just has a nice feel to it."
The house brought in a handful of onlookers and eight registered bidders.
Bidding for the home started at $750,000 and moved quickly past the $800,000 mark, eventually selling under the hammer for $814,000.
Mr Lowe said 75 groups came through the home during the three-week campaign and noted it was one of Allhomes' most viewed properties last week.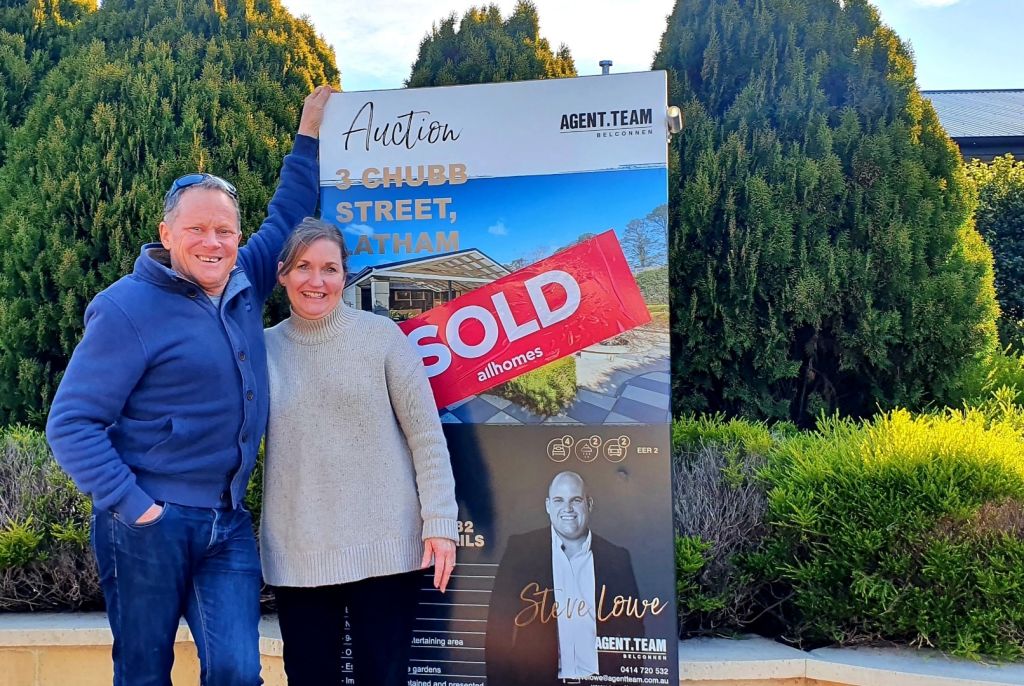 "There were a lot of online inquiries," he said.
The vendors decided to sell their home because they were moving to Queensland, Mr Lowe added.
"We wanted to take advantage of the low-stock, high-demand situation that exists at the moment," he said.
"We did a short campaign rather than a four-week standard campaign because we knew there was a lot of interest in the marketplace at the moment.
"Houses are selling like hotcakes right now."
When asked whether Latham's suburb record would be broken any time soon, Mr Lowe said: "Records are set to be broken."
"It's a great benchmark to reach for and it's a testament to Canberra's strong property market … nothing is forever, those records can be broken time and time again, but it goes to show Canberra's property market is on the rise," he said.