The Canberra suburbs where it's cheaper to buy a property rather than rent
Record low interest rates and a heightened supply of units have made mortgage repayments more affordable than renting in Gungahlin, new analysis shows.
Home-owners paying off a mortgage on a unit in Gungahlin save $165 more a week compared with a person renting a unit in the same suburb — the largest difference between loan and rent repayments for units in the country.
The median weekly unit rent in Gungahlin is $445, while the median weekly mortgage payment is $280.
The Domain analysis compared median weekly rent with median weekly mortgage repayments for houses and units in Canberra suburbs with more than 50 sales. 
The model assumed the home-owner paid a rate of 2.48 per cent on a principal-and-interest loan and saved a 20 per cent deposit. It did not count housing costs such as stamp duty and council rates.
Gungahlin was one of 21 Canberra suburbs where it was more affordable to buy a unit rather than rent one.
Top 10 units with the strongest difference between buying and renting
Suburb
Region
weekly  mortgage repayment
Weekly Rent
Difference
Gungahlin
Gungahlin
$280
$445
-$165
City
Inner North
$420
$570
-$150
Bruce
Belconnen
$311
$440
-$129
Franklin
Gungahlin
$312
$440
-$128
Wright
Weston Creek
$335
$460
-$125
Greenway
Tuggeranong
$330
$450
-$120
Braddon
Inner North
$383
$500
-$117
Lawson
Belconnen
$415
$520
-$105
Belconnen
Belconnen
$335
$440
-$105
Harrison
Gungahlin
$326
$430
-$104
"The more expensive a suburb is, the higher the loan repayment," Domain senior research analyst Nicola Powell said.
"For first-home buyers, this analysis highlights the suburbs that allows them to compare the difference between paying a mortgage or paying rent," Dr Powell said.
Tom Wait, of Blackshaw Gungahlin, said he wasn't surprised by the significant discrepancy between the amount paid on a mortgage for a unit in Gungahlin compared to rent.
"Gungahlin units, as well as units in Franklin and Harrison, are priced between the $300,000 and $450,000 mark, which is a relatively affordable price range for first-home buyers," Mr Wait said.
"The current level of stock in the housing market is quite low, whereas units come in plenty so there are many to choose from and that has opened up a pathway onto the property ladder for many first-home buyers."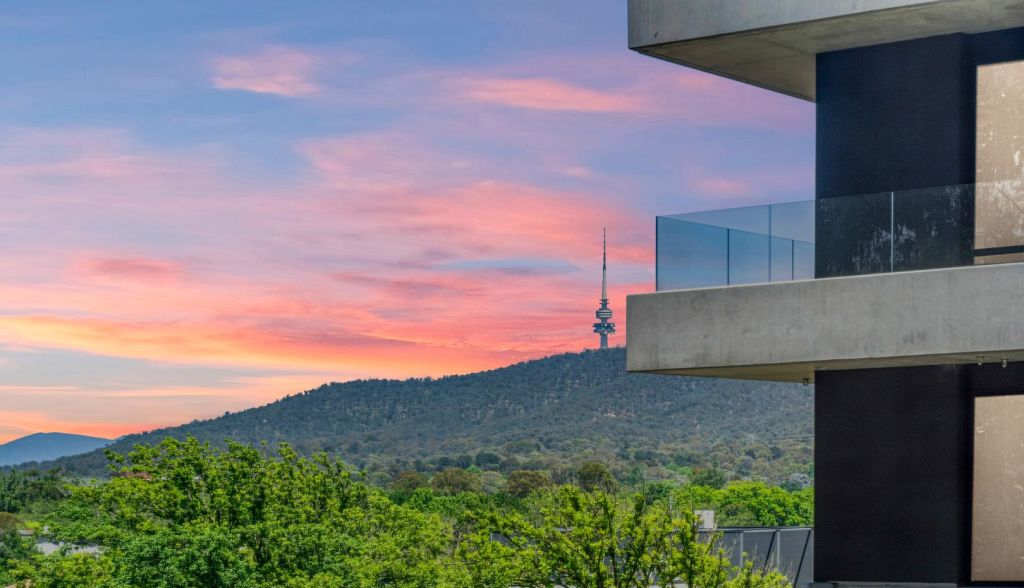 One of the factors that dissuaded buyers from buying a unit are the body corporate fees and possible building defects, such as the notorious building issues found in the Opal Towers in Sydney in 2019, said Steve Lowe, of Agent Team Canberra.
"Houses are the more desirable option for many home buyers but with the lack of supply and high demand driving price growth in houses, I expect unit prices to increase also," he said.
"While first-home buyers and downsizers opt to buy a unit because of its price point and the amenities offered, investors from Sydney, Melbourne and Perth are also inquiring now because Canberra is a safe market."
When looking at the housing market, buyers would be better off searching in the Belconnen suburb of Holt where they'll save $55 in mortgage repayments compared to renting.
The median weekly house rent in Holt is $550, while the median weekly mortgage payment is $495.
Top 10 houses with the strongest difference between buying and renting
Suburb
Region
Weekly mortgage repayment
Weekly Rent
Difference 
Holt
Belconnen
$495
$550
-$55
Isabella Plains
Tuggeranong
$494
$520
-$26
Ngunnawal
Gungahlin
$481
$500
-$19
Wanniassa
Tuggeranong
$540
$550
-$10
Calwell
Tuggeranong
$536
$540
-$4
Macgregor
Belconnen
$486
$490
-$4
Casey
Gungahlin
$548
$550
-$2
Bonner
Gungahlin
$559
$550
$9
Kambah
Tuggeranong
$540
$530
$10
Dunlop
Belconnen
$535
$523
$13
Holt was just one of seven suburbs in Canberra where the affordability of mortgage repayments on a house surpassed that of rent.
Mr Lowe said he anticipates that to be short-lived.
"With the rate house prices are increasing in across a number of Canberra suburbs including Holt, I believe mortgage affordability will stretch," Mr Lowe said.
He recently sold a three-bedroom townhouse in Holt that went under offer a day after the first open-home inspection.
The residence at 26/131 Britten-Jones Drive had 35 groups through the first open-home inspection and received multiple offers after it, with it eventually going under offer for $100,000 more than the advertised price, Mr Lowe said.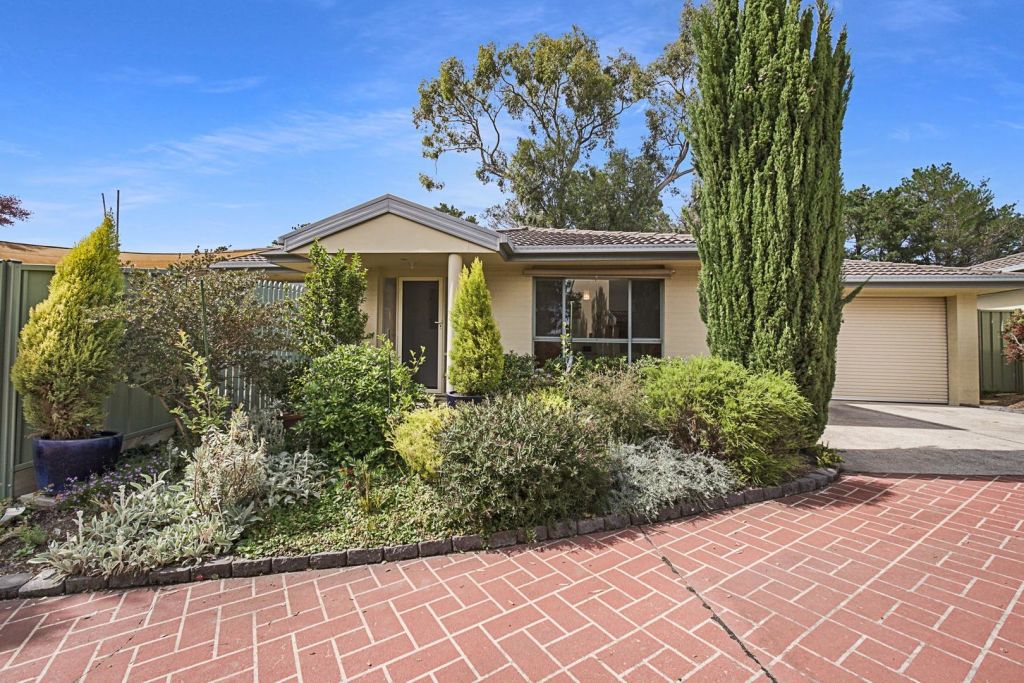 "That's a testament to the strength in the market and how aggressive that demand is from buyers so we'll definitely see that price gap narrow in the coming months," he said.
Dr Powell echoed Mr Lowe's comments noting the historically low interest rates will further push house prices up.
In the latest Domain House Price Report for the December quarter 2020, Canberra property prices reached a record high with the median house price up 9.1 per cent year on year to $855,530 and unit price up 1.3 per cent year on year to $485,410. 
Dr Powell said despite little difference in mortgage repayments for a house compared with rent, there were a handful of suburbs that gave buyers the choice of spending up to $20 more on a loan payment.
"When you look at Bonner, for instance, tenants would have to pay $9 more than the weekly rent amount if they wanted to own a house there. This offers an opportunity for some buyers to stretch their budget a little bit," she said.
For a house in Kambah, buyers would pay $10 more than the median weekly asking rent of $530 if they wanted to own a house there.
"For first-home buyers looking to get their foot in the property door, they can compare the suburbs that will save them the most money and allows them to see what that budget could look like," she said.