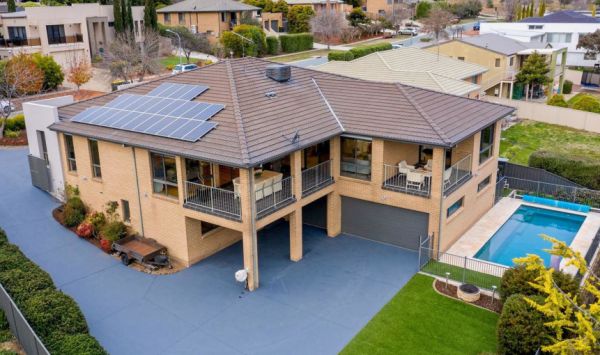 Canberra auctions: Tuggeranong region record breaks with $1.715 million sale in online auction
A COVID-19 outbreak was not enough to stop real estate activity across Canberra, especially at the online auction of a Conder home that sold for $1.715 million and set a new suburb record and overall Tuggeranong region record.
The five-bedroom property at 18 Florence Fuller Crescent beat the previous suburb and region record by $85,000.
Selling agent Jonathan Irwin of Irwin Property said there had been no question the auction would go ahead in a virtual format considering the level of demand the property had garnered during the three-and-a-half week campaign.
"We held our last open home the night before the lockdown came into effect, so every interested party had already inspected the home prior to that," he said. "Come auction day, we had seven registered bidders."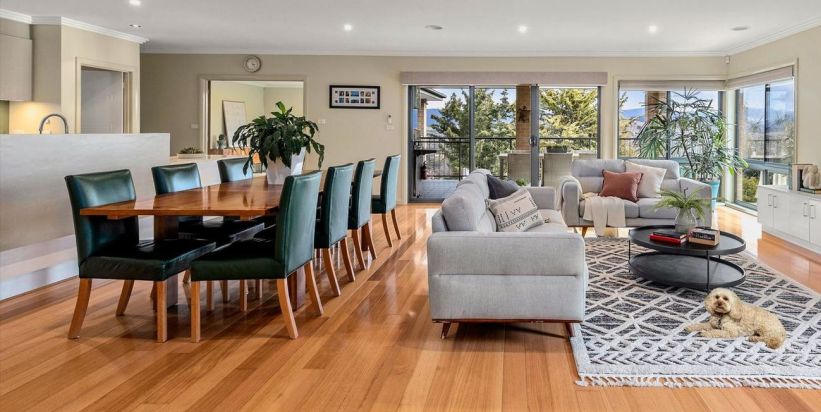 Bidding for the property kicked off at $1.2 million and increased in $50,000 bids before shortening to $10,000 and $5000 strides, thanks to four parties.
The eventual buyers, a family relocating from regional NSW, were drawn to the home's amenities, Mr Irwin said.
"Under the sellers' ownership, they added a granny flat, a cinema room with leather reclining seats, a large games room and a heated pool," he said.
"And if lockdown has taught us anything, it's that our homes are our own sanctuaries and this home ticks every box of what one would want in lockdown."
The sellers decided to part with the house as they are downsizing.
Government records show the property last sold in 2009 for $870,000.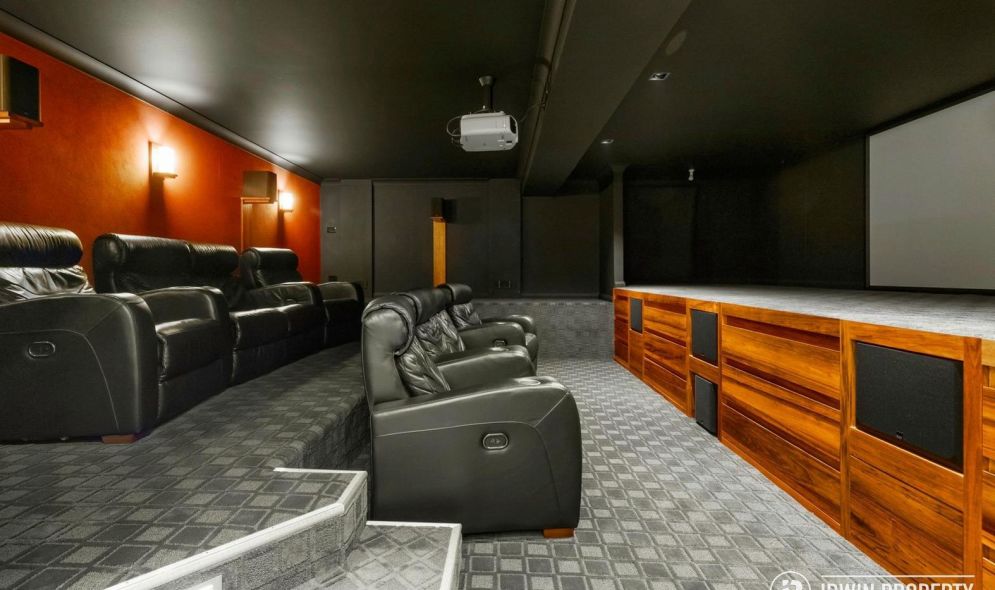 Mr Irwin said when he first listed the property he was confident that it would break the previous suburb and region record, previously held by the six-bedroom property at 5 Muskett Place, Conder, which sold for $1.63 million in May.
"We were quietly confident that this would set a new benchmark for the region based on the feedback we received and how much the buyers wanted it," he said.
The successful auction was one of many held on Saturday, including one of a four-bedroom house at 5 Alda Place, Melba, which was snapped up for $1.33 million after 24 bids via AuctionNow.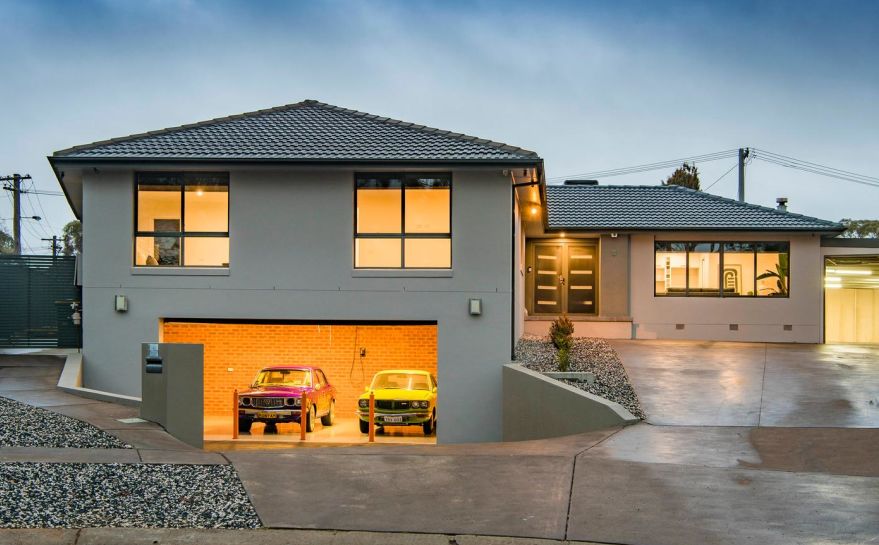 Selling agent Michael Braddon of Blackshaw Gungahlin said he was hesitant the new changes would deter bidders from registering on the day, but that turned out not to be the case, with 11 parties registering on Saturday morning.
A bid of $1.136 million kicked off the proceedings which were "well above our seller's expectations", Mr Braddon said.
"If there were no other bidders, we would've comfortably sold the property to that party."
When the price reached $1.25 million, auctioneer Thom Erikkson-Lake, also of Blackshaw Gungahlin, announced the home was on the market. At this point, three of the 11 parties were bidding until eventually, the hammer fell at $1.33 million.
The new buyer was a "single, young man", who had been on the hunt for his forever home for the last 12 months.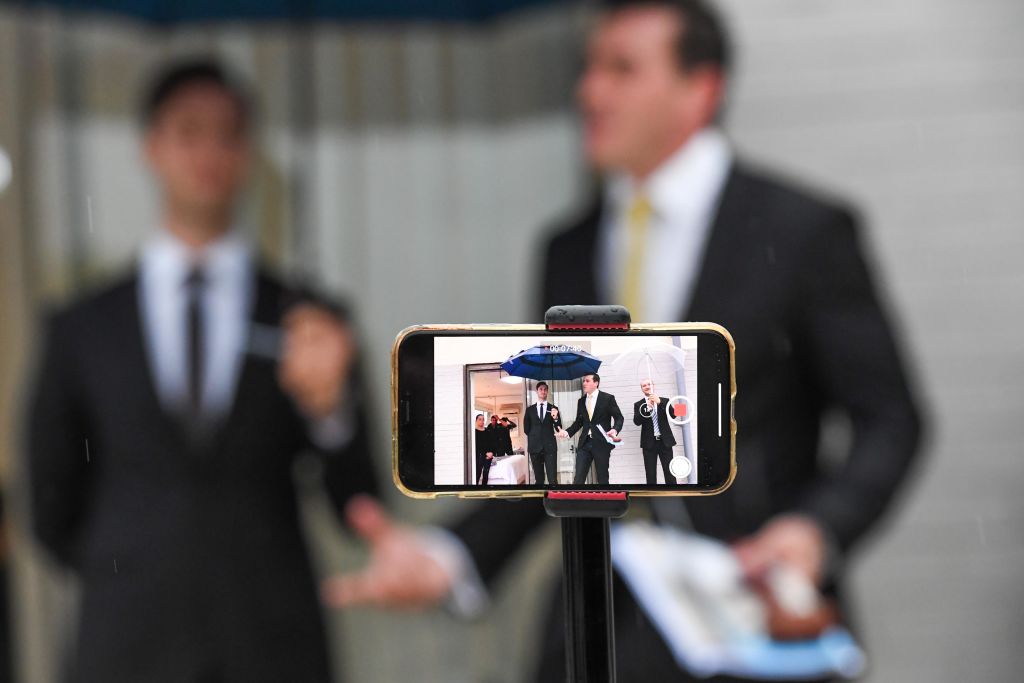 Elsewhere, a three-bedroom home at 8 Rowland Street, MacGregor, sold for $570,000 to a first-home buyer.
Three parties registered to bid for the property. Proceedings opened at $440,000 and the price quickly made its way to $556,000, where selling agent and auctioneer Jason Roses, of Verv Property, announced it was on the market.
This was the first time Mr Roses had held an online auction. While this property did sell under the hammer, he said the new methods would be "difficult to maintain".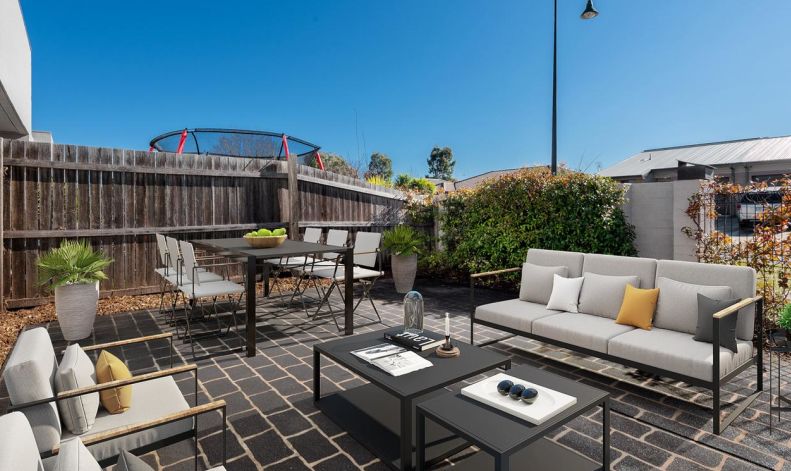 "With technology, we were dealing with a bit of lag but we have to make do with what we have access to," Mr Roses said.
"Online auctions are great to deliver the task, [but] I think we've lost a certain level of energy and excitement doing it virtually."
Under the lockdown measures, real estate agents are restricted from completing virtual inspections at a property and are not permitted to undertake any building inspections or have any photography done for new properties coming to market.
"Would I do online auctions again? Yes I would but it'll be very hard, if lockdown goes on for four weeks, to start an auction campaign in the midst of it when you physically can't inspect the house," Mr Roses added.